Live from the ASUS Computex press conference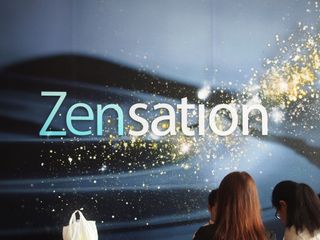 We're in Taipei for the big ASUS press conference today, where we're expecting to see a host of new devices of various shapes and sizes from the Taiwanese manufacturer. ASUS is a big player across multiple device categories, and with Computex being such a huge show for PC vendors, we're sure to see some interesting stuff. The company promises a 'Zensational' event, if you'll excuse the pun.
The show will be kicking off at 2pm China Standard Time, which is 2am EDT on the East Coast of the United States, or 7am in London. We'll be covering the whole thing live, so head past the break to follow along, and don't forget to check back for more detailed coverage of everything ASUS announces!
Windows Central Newsletter
Get the best of Windows Central in your inbox, every day!
Asus CEO should change his thoughts about Windows in Phones.... Their phones are just brilliant . But that guy says " Windows is not good O.S for phones "

ASUS? Isn't that the company with the disparaging nincompoop of a CEO? Yeah, can't say I'm interested in buying any of their products at the moment.

Because of what he said about phones? ASUS is a big partner for Microsoft. Sure, he could have probably been better with his choice of words, but Microsoft is better with them as a Windows partner than not at all.

Its not only a poor choice its a terrible choice and not befitting the CEO of a company whoms success revolves around Microsoft.

Who cares what he said about phones, there laps seem superb.... If I bought a phone I'd buy Microsoft, if I bought a computer.... I'd choose Microsoft or asus.

Sorry to hear your opinion of thier products is based on the CEOs opinion regarding WP. I have one of their ROG notebooks and I absolutely love it. As fans we may be able to dismiss the CEO of an app because of his attitude towards WP, but ASUS is a top PC brand. Dismissing superb PCs because of an opinion is just...Apple level fanboyism.

My first purchase of an Asus product having faulty microSD reader (Asus T100). Won't buy an Asus product again.

Hardware faults happen on all manufacturers devices. Making this stuff isn't that easy, ya know.

Oi, you in Taipei as well?

You don't plan on attending every Windows event across the globe, do ya?

It was a widespread problem for the first iteration of T100, just look at Transformer forum. Anyway, just a heads up.

Thats your loss really isn't it. I'm even willing to bet that Asus didn't even make the microSD reader, it was a 3rd party supplier. Asus have probably worked with them to up the quality or even switched suppliers by now. I own Nexus 7 (made by Asus) and it works a charm, Got an Asus g751 laptop which is super powerful, and it works like a beast on steriods, When I build a PC I buy Asus componants where possible because of their reliability and power offered! Card reader in my laptop has been perfect. You're simply making a rash decision over a very minor issue (cardreaders are easily replaced by often faster external readers). It's not like you keep getting broken screens on delivery.

Didn't you contact there support, with regards too your problem ??

Guys we all make mistakes sometimes..... Jst bcoz of a single employee, the whole company shouldn't be criticized

I totally agree, but sadly that's the way alot of people work, as that's the only thing they can moan about.

If only they could fix the taichi 31 so that I can use the external display⁉

Too bad that single employee is the CEO...

any way to watch the event live? couldn't find any links

Welcome to my homeland! Alright, but I am in the US now...