What to expect from Microsoft's hardware event in China this week
New Surface PC, accessories, speakers, and features — we expect all of these things to be talked about at this week's hardware event in China.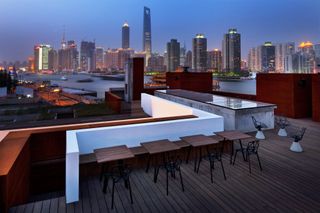 Microsoft is holding yet another event this week, this time in China, to announce some new hardware and possibly other interesting things coming soon and later this year. As with all Microsoft-related events, we thought it'd be a good idea to tell you what to expect (and what to not expect) at Microsoft's China event. Let's get started.
What we expect
Based on rumors and reports, here's what we're expecting Microsoft to announce in China this week. It's worth keeping in mind that we're not expecting a whole lot, this event will likely be similar to Microsoft's most recent hardware event held in New York on May 2nd, where it unveiled the Surface Laptop. We're expecting a similar amount of announcements.
New Surface Pro
Panos Panay will be at the event in China, so it's highly likely we'll see some kind of new Surface device announced. What's more, with recent leaks from VentureBeat, we may already know what device Microsoft will be unveiling. Several Surface Pro 5 renders have leaked, being referred to as simply the "Surface Pro."
From the leaked renders, it doesn't appear the new Surface Pro will change much in the design category. However, that doesn't necessarily mean the new Surface Pro won't do something new that the older Surface Pro 4 doesn't do.
New accessories
Alongside a new Surface Pro, we're expecting Microsoft to unveil updated accessories for the Surface line too. New Type Covers, Pens and maybe even updated peripherals for the Surface Studio or other desktop products.
Fall Creators Update features
Although we just had an entire three days dedicated to the Fall Creators Update at Build, we wouldn't be surprised to see Microsoft take a more consumer-focused approach at everything announced at the developer conference earlier this month, with Fall Creator Update demos such as My People, Story Remix and more.
We may even see announcements of even more Fall Creators Update features that the company didn't make at Build.
More Cortana-powered devices
This one is a little less likely, but still not entirely impossible. We're expecting Microsoft to announce more 3rd party hardware for its Cortana-based line up that was first introduced at Build with the Harman/Kardon. We already know HP is working on one too, so maybe we'll see that make an appearance as well.
What we're not expecting
With a list of things we are expecting, there's also a flipside of things we're not expecting to be announced in this week. If any of these things do get announced, you can color us surprised.
Surface Phone
Obviously, we're not expecting a Surface Phone to be announced anytime soon. In fact, we're not expecting a phone from Microsoft until at least fall 2018 at the earliest. So there's really no point holding out for one at this upcoming event.
Surface Book 2
We're all waiting for a Surface Book 2, but we don't think it'll be making any appearances this week in China. It's highly likely that Microsoft will hold yet another event in the Fall, where the Surface Book 2 and maybe another Surface will be announced.
Are you ready to upgrade your Surface Pro? Are you expecting something else? Let us know in the comments.
Get the Windows Central Newsletter
All the latest news, reviews, and guides for Windows and Xbox diehards.