Which Xbox feature would you like to see improved next?
We want to know what improvements you'd like to see for the Xbox platform and Microsoft's latest consoles.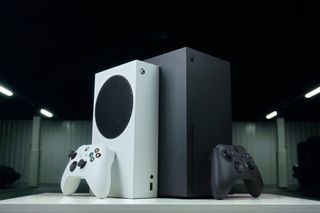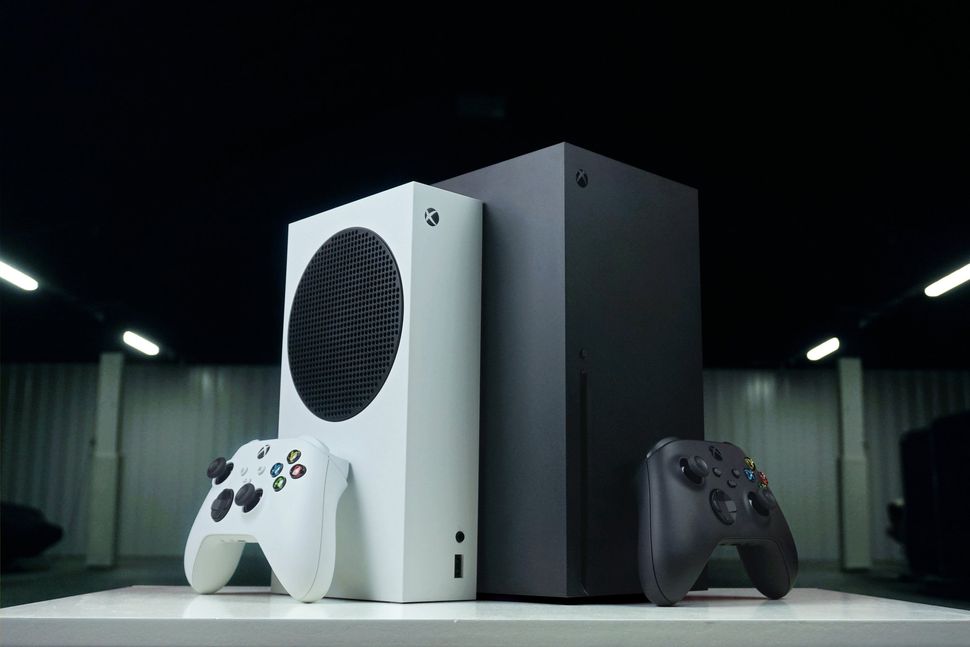 (Image credit: Matt Brown | Windows Central)
While Microsoft is known to remove some features from its consoles as they age, it's also known to improve them over time. Microsoft sprinkled software updates, improved home screens, and additional features throughout the lifespan of the Xbox One. That trend continues with the Xbox Series X and Xbox Series S. For example, Microsoft is testing audio passthrough and new features for Quick Resume right now.
Recently, Microsoft also released a nice surprise for its Xbox Alpha Ring Skip-Ahead Insiders, a capable browser. Microsoft began testing the new Chromium-based Microsoft Edge last month. Late last week, it even added mouse and keyboard support, which greatly expands the usefulness of the browser.
With a capable browser on the way, we wanted to know what other improvements you'd like to see to the latest Xbox consoles and the Xbox platform.
The Xbox now has a capable browser, soon with mouse and keyboard support thanks to Microsoft Edge.

But what Xbox feature would you like to see improved next?The Xbox now has a capable browser, soon with mouse and keyboard support thanks to Microsoft Edge.

But what Xbox feature would you like to see improved next?— Windows Central Gaming (@WCGamingTweets) April 26, 2021April 26, 2021
Improving achievements
Our senior editor Jez Corden recently discussed how Microsoft needs to upgrade the Xbox achievements system. Corden explains that the entire system is "long overdue for some love and development" and that "other achievement systems are passing Xbox by."
A little love could go a long way for the Xbox achievement system. Microsoft paved the way for gaming achievements, but as explained by Corden, Microsoft has dropped the ball a bit:
Integrating with Discord
Microsoft may have failed to purchase Discord, at least according to the latest reports, but that doesn't mean it can't work with the communication platform. People have begged for Discord integration with the Xbox family of consoles for years.
Discord has a vast range of communities dedicated to different types of gaming. Seamless integration with Xbox consoles would boost the social aspect of gaming by allowing people to bring communities they're already in over to their consoles.
Some third-party developers have made Discord clients that work with Xbox consoles, but official support from Microsoft would bring a smooth experience that can directly integrate with Xbox hardware and software.
Bringing more Edge features from Windows 10 to Xbox
I love that Microsoft is testing the new Edge on Xbox consoles, but I want to see the company take it even further. Mouse and keyboard support opens things up greatly, but I'd also like to have PWA support and some other features. Edge is one of the best browsers on Windows 10, and Microsoft is in a unique position to make a browser actually useful on a console.
Over to you
Is there something else that you'd like to see improve? Let us know in the comments here, or jump on Twitter and respond to our poll.
Windows Central Newsletter
Get the best of Windows Central in in your inbox, every day!
News Writer and apps editor
Sean Endicott brings nearly a decade of experience covering Microsoft and Windows news to Windows Central. He joined our team in 2017 as an app reviewer and now heads up our day-to-day news coverage. If you have a news tip or an app to review, hit him up at sean.endicott@futurenet.com (opens in new tab).
Such a lame survey. So very, very lame. Asks a broad question, but then gives you very myopic choices, with only the "Other" option throwing the door open. Xbox One w/Kinect and they way you could use the device originally was the best the devices have been. Went completely downhill from there. When our Xbox One finally goes, we're getting rid of it, never to replace it.

Someone is salty. When you're looking for better data and streamlined feedback, you need to have more direct options. The fact that the have an option for other is great and literally cancels out your complaint. If it was just open ended, it would be a mad house and everything would be all over the board.

4K dashboard. I don't know how but Cortona has to find a way back.

A way back from death? It is bearly in Windows 10 anymore.

Cortana is for Microsoft Office 365 only now. They should change the name, she is no longer for gamers!

Can the ads from home screen. Put them in the store or only use one pane or something and simplify simplify simplify the interface (They've made some headway) . Also get quick resume fully working properly

Quick resume will never work properly because of live service games.

They need to update and fix there blu-ray player for playing 4K HDR Blurays. Right now it's pretty bad.

How so? I've never had a problem with a UHD or regular Blu-ray disc.

How about just being able to buy one at Best Buy?

Well if Best Buy, And other major retail stores would actually put them on the actual store shelves instead of selling them online, more people would actually have an opportunity to pick them up, Instead of the scalper bots scooping them up as soon as they are available online....

Being able to buy them *somewhere*.
At the very least the XBOX store.

I lucked Out and picked up a Series X the day after launch at a super target. Shortly After that, they started banning stock checker sites from revealing whether or not they had console stock locally. That's actually how I was able to get mines.

😅😅😅👍so true there sold out world wide

A full original XBOX emulator to be able to run original disks.
(Preferably enhanced.)
Shouldn't be hard. It's x86 with a 20+ year old Nvidia GPU so any applicable patents have expired. And retrogaming software has proven it is doable. Doing it would boost the value of Series X. Not all great original XBOX games can be digitized even if MS and the publisher want to; the XMEN LEGENDS games, for one. DC HEROES. Expired licenses prevent it..
But the disks are out there in people's collections. A lot of those games were advanced for the day and getting the auto HDR and resolution and frame rate boosts would be glorious. So, Microsoft, pretty please?

When Activision lost the Marvel license, Disney banned those games digitally and prevented them from working on newer hardware. It's a reason why I still have my Xbox 360.

Right.
That's why the emulator is needed.
I have the OG XBOX but nothing last forever.
And those are among the best Marvel games ever.
Plenty of other games too.

I just want some new games.

I'd like them to be available for purchase

Nothing.
Social achievements, Nintendo Pass, Series Cloud, You Tube Haptic revenge porn Kids Browser soluce, Coming fall 2023 ...

Extension for Dashboard on horizontal scroll for services for those who want it.

Ray Tracing and effects new games.

Tik Took, Tuc Tuc, Steeve Jobs

I would like to see Dolby Atmos baked in to the system like it is for blurays. If a game supports it it just plays it back automatically like the bluray player does. I hate having to install another app just to have it for games.

How about allowing multiple "Home" Xbox consoles in the same house instead of the stupid stuff you need to do so support it. Especially since so many games don't do split screen. It is like the last people you can play Xbox with is your own family. Also, family subscription for Xbox Game Pass and Xbox Game Pass Platinum! I mean really, why all the hate towards players families!

This. There should be a Home Network now and not just a console. Or give us a proper family plan.

How about the ability for Game Pass Ultimate subscribers to turn off all ads from their home screen? How about an AI player that can act as a co-op partner for antisocial people that don't have friends online to play co-op games with? How about an AI program that can take over for the player if they encounter a part of a game they aren't able to get through on their own that would otherwise make them give up on a given game, or that could be activated in the event of someone not being in the mood to grind levels or money or what have you in an RPG, for instance?

xCloud streaming on the Xbox itself. It may work with Xbox's new Edge browser when that comes to everybody though, so I'm hopeful. I've got an old Xbox One that I'd like to stream to. The latency over my home network is fine, but to load a game onto that old console is excruciating compared to my Series X. If I could harness the power of the Series X on more and more devices I'd be thrilled. Oh, and to also leverage Game Pass on a local network or as a family without the shenanigans would also be nice.

Cloud gaming on console has been discussed as a way to enable gaming while the game downloads.
Best reason: getting PC games on the consoles.
High probability of happening.

Why not propose Zenimax in multimedia, for working on projects as Halo TV series.
It's better way.
Good for Cloud and streaming.
Also help cinema, and people in difficulty.
Of course, in partnership with others majors' M Zenimax can organize events and allows speaking in society.
With modesty, and patience.
Because games and movies have relations.
Comes any celebrities.
And finally development of console multimedia in more of games.
Not close Zenimax, use them.

I'm still wanting the 21:9 aspect ratio to be supported. I need a wider not a taller screen. For me any monitor larger than 27" is like sitting in the front row of a movie theater.

Family game pass, or family console option so multiple family members in the same house can play together on multiple consoles while on the same network. Also the ability to use the kinect and play kinect games like dance central, sports rivals, Nike+ kinect training, etc. Xbox 360, Kinect + no gym due to covid19 has been great.

Just read the latest from Toms Guide here is a portion "We have been working closely with the PC community to ensure that Halo Infinite offers a premier PC experience, including highly desired features such as support for ultrawide and super ultrawide screens, triple keybinds, a wide variety of advanced graphics options and more," writes Matt Booty, head of Xbox game studios. "We want to make sure that Halo is serving the PC community." So PC gamers with the highly awaited Halo infinite will get ultrawide, and super ultrawide screen support, but apparently not Xbox series consoles. This alone arguably gives Halo Infinite on PC a big boost over its Xbox counterpart. While Xbox Series X does support 4K resolutions and 120Hz frame rates, it doesn't offer anything on the ultrawide front, making it a tough sell for gamers who find 16:9 aspect ratios quaint. Naturally, if you have a really powerful GPU, you can also push the graphics past what an Xbox Series X offers.
Windows Central Newsletter
Thank you for signing up to Windows Central. You will receive a verification email shortly.
There was a problem. Please refresh the page and try again.