Windows 10 Anniversary Update to include lots of security improvements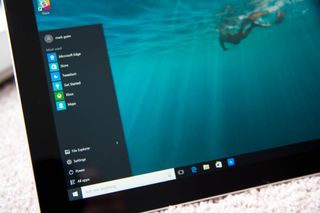 Microsoft has posted more details on how the upcoming Windows 10 Anniversary Update will include a number of security improvements for the OS. The update will be released for free to all Windows 10 users on August 2.
In a blog post, Rob Lefferts, Microsoft's Director of Program Management, Windows Enterprise and Security, goes over some of those security upgrades. One of them is that the TPM (Trusted Platform Module) 2.0 will be available for all PC OEMs to use in their hardware products:
The Microsoft Edge web browser will get some more security improvements for the Windows 10 Anniversary Update:
The use of our AppContainer sandboxing technology enables us to isolate the browser from the rest of the OS, apps and user data.
A new plug-in model prevents plug-ins implemented with insecure designs from running.
New mitigations in ASLR and Control Flow Guard harden the browser from code injection and memory corruption attacks to help defeat common exploit techniques, such as heap spraying and ROP.
Untrusted and malicious fonts that were served by web pages and embedded in docs are now blocked and the font parsing code has been sandboxed.
The Windows Hello biometric sign-in feature that launched with Windows 10 will also get some improvements for the Anniversary Update:
Enterprise users of Windows 10 will be able to access the new Windows Defender Advanced Threat Protection for the Anniversary Update:
Get the Windows Central Newsletter
All the latest news, reviews, and guides for Windows and Xbox diehards.