Windows 10 Mobile Anniversary Update rollout for HP Elite x3 gets delayed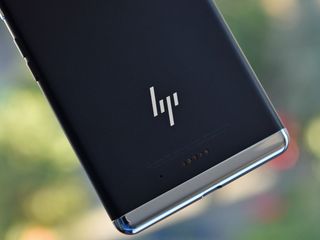 An FAQ page on HP's support site has been updated to state that the HP Elite x3 smartphone will receive the Windows 10 Mobile Anniversary Update "in the coming weeks" instead of the previously announced Sept. 13.
The FAQ support page (opens in new tab) also adds, "We are currently testing the update to ensure the highest quality of performance and stability." It should be pointed out that the HP Elite x3 can also connect to the Windows Insider Program, so people who currently own the phone can connect to the Release Preview ring and snag the Anniversary Update, if they want.
While the HP Elite x3 went on sale in the U.S. earlier this month via HP's own store and the Microsoft Store site, the phone is currently out of stock on both sites.
The HP Elite x3 is the best Windows phone yet (with some caveats)
Need more? Don't miss our other coverage of the Elite x3 including:
Windows Central Newsletter
Get the best of Windows Central in in your inbox, every day!
How do you delete your own comment in this app?! Trying to delete my earlier comment and it just keeps reposting it!

I need some definite info on the surface phone. Wanna know if I shld get the HP or hold off for Surface

Get the 950 or 950 XL while supplies last

Get a 9xx series. Sit back with a smug look and see what happens. The smug look comes from the fact you spent a huge amount less on a device just as capable, without chunks disabled for the consumer. The 9xx series is so affordable now and will see you through for the next few months.

I had the smug look when I bought the 950xl at launch for £329 with foc desk dock, with money saved against launch price of £549 I put towards Elite x3 so it's only cost me £480. My smug face is even more smug.

Get the elite x3
Surface phone is expected only 2017 end, mostly 2018 beginning

Really?! That late in 2017?! Okay thanks

Why wait on an injured lion(Surface phone) when you have a strong wold(950 & XL

Source please... As far as I'm aware, there isn't even a sniff of confirmation or denial. So please enlighten us

LMAO. "expected" by who? You, a newspaper, and a toilet. Get out of here.

That is what this Website reported recently. The Surface phone isn't coming for a long time if at all. Posted via the Windows Central App for Android

Lies. That is not what I have said and really, that is what matters. I still hear early 2017.

There was a article that said Mary Jo expected late 2017 or 2018. That is where rumors started. http://www.ubergizmo.com/2016/09/surface-phone-arrive-fall-2017-rumor/

Lord... We are quoting ubergizmo....haha

More Surface all-in-one PC rumors point to official reveal in late October
http://www.windowscentral.com/more-surface-all-one-pc-rumors-point-offic... Exactly what this article from THIS site is reporting. If you don't feel it is credible, why are you spreading misinformation? Posted via the Windows Central App for Android

I think that is for new tablet, surface phone may not come yet..

Exactly what I thought.. Its one thing to have a difference of opinion, its another to make **** up as fact and hope no one calls you out on it.

Link posted above. That is exactly what this site has reported. Surface phone substantially later if at all. Posted via the Windows Central App for Android

I cant hear a word your saying throw your android tag. Bye bye

The ostrich method. No wonder you are a Windows phone fan. Posted via the Windows Central App for Android

Surface Phone is still a speculated concept. As someone told, don't expect it before the end of 2017. Even Microsoft don't know how Surface Phone should look like. If you are a Windows phone fan then you have the choice of Elite X3 & Lumia 950 XL.

How do you know Microsoft doesn't know what it should look like. All you clowns posting stuff you make up and saying it as if it is fact.

Absolutely Surface, I´m sure it will be very different,and until that, 950 xl

Surface phone is only rumor, don't get your hopes up. Microsoft said nothing concrete they'll even make it.

The rest of your comment is coming soon do you mean?

So they are saying that their much touted update does not work well on their much touted phone. If you take an unbiased approach, it is actually shameful. Enterprise customers can't put up with this.

More likely they are coupling it with firmware since the AU update in an of itself does not fix the camera. The update does run well, however, on the Elite x3.

Why they announce falsely without being confirmed?

What was false? They announced it, then announced a delay.

I think they dont want to tell you exact news until things really coming.

I sure hope they fix edge browser because it makes the phone hot as hell when browsing.

no, don't spread rumours here.

I Wish it wasn't for real but it is.

sorry mate, I thought you were talking about Windows phone in general, but you were specifically talking about elite x3. my bad.

When I use Edge it does not get hot. Are you on AU or RS2?

It is certainly possible for this to happen, especially if the user visits sites with complicated javascript or HTML. In the threshold release, which the X3 is currently running, there were numerous issues causing phones to run hot and burn through battery. A quick search on google or in the forums will bring up lots of cases of that. I experienced this not just with Edge, but also Skype. At times other apps would show up as the top battery user consisting overwhelmingly of background usage. For those still on threshold branch, I hope they can get redstone very soon. So many mobile issues resolved in that branch.

For some reason on my 950 Plex is listed as the top battery user and I don't really use it on my phone. Background use for that app is 22% and 7% "in use" Groove is next at 9% in use, 0% in background - This makes sense I use it every day on my way to and from work and at times during work. Edge has definitely improved a lot over time, it has about 1% background use for me, and 8% in use but again the browser is used a lot on most peoples phones so not surprised. There used to be a way to see further details like how much of that was used by the display itself but it's either been removed or I'm looking in the wrong place. With an hour drive in connected to Band 2, a Bluetooth connection for voice, another Bluetooth connection for music and playing that music all the way here I used about 17% of my 950 battery so once the Elite X3 is all up to date and stable it should be noticeably better than my times above due to it's bigger battery

Try turning the live tile off for the plex app in plex settings. it pulls images for movies and such over your data connect in the background.

Thanks I'll give it a go, I don't actually have Plex pinned to start anyway. However I might just turn off all background permissions for the app if it doesn't help since I will literally only open it when I need to, there's nothing I'll benefit from by allowing it background access. It's possible even though I don't have the tile enabled that they've coded it so that it does the work to load up info on new movies to either speed up load time later or loading it up to display on a live tile even though the tile isn't there to update

Weird then.. I have plex set managed by windows on my icon.. Usage is less than 1% on this end with live tile enabled.

Have found and turned off the Live Tile setting so I'll see how it goes

I moved to rs2 fast ring last night on my x3 & first impressions are things massively improved

you have the phone already? from where? is it better 950xl ??

Edge works great on my 950

Mobile Still does not support flash, I have various websites for media like shomi, can't use on windows phone. Only supported via edge so it works, but wait, it's not the same on my 950 xl so it doesn't work. I don't blame them for not writing app for 1 percent. So I blame Microsoft for not supporting edge on mobile.

Flash usually isn't natively supported on mobile, so you can't use any mobile without doing extra work. Get the Photon browser (which I think you have to do on iOS as well, I think Android you have to install flash seperately) So not really useful to blame Edge as the issue here.

I specifically have Flash turned off in Edge on PC, it shouldn't be needed these days. It also doesn't work on iOS natively so it's not just a Windows 10 Mobile thing.

Only crap on your junky pc. Posted via the Windows Central App for Android.. But waiting for the HP Elite so I can get rid of this junkie Galaxy S5...

no bro! It works very fine as my daily browser and I do browse a lot. I even don't have any other browser installed.

I suspect they want to save to ensure a more stable user experience for the targeted business consumer. Unlike what we "fans" endured.

You mean unpaid beta testers....

Yes, delayed so it will be good after further improvements

Did you say them same when TH was suffering delays? Did you say the same when other devices were released with OS and firmware issues????

I've had two reboots with WhatsApp Beta on my 930 with 14393.189. Think it needs a bit of more work.... (stable version as always "coming soon") ;)

Some device have problem but some of them works fine.

Move your apps from SD card to phone. That helped alot of apps that had issues on my L950

Yeah best fix for lot of trouble causing apps like Saavn,WC...

That's a cop out. You cant put photos on the sd card. You cant put apps on the sd card. You cant put movies on the sd card. Wtf is the sd card for then?

At least for photos, the trick is you save them on internal memory while clicking, and eventually move them to SD card. Copying/Moving is quite fast and reliable. The slower write speed for SD card tends to mess with apps and photos. But I have never heard of movies on SD card being a problem.. ?

I've had problems and that is everyone's solution

SD cards suck. They aren't really good for anything other than a sub par experience. Just get a device with sufficient space in the first place or use cloud services. Posted via the Windows Central App for Android

Format SD card with FAT32 also solves this problem

I got the joke! Other have their heads so far up HP's rear, they are blind to the fact that this is just another windows device with chunks of ability disabled to the General Public.

What if they can't get the software stable and have to cancel? It has been quite a while since they announced this phone. Can they still not get the software right? Does HP and Microsoft just not know for to do software? Posted via the Windows Central App for Android

Dont release it with out full SD820 support

Kinda strange that year old SoC is still unsupported. SD821 phones are already shipping.

Again... The SoC is not a year old.

It was announced year ago and at the time of announcement already sampled to OEM's.

And you do know the 821 is not a newer generation?

So? Intel announces CPUs/architectures years in advance, yet nobody claims that they are years old by the time they hit the market... There is a big difference between sampling and mass production...

Nah, it is just his way of telling. Calling things old just because they have already been announced. As of now the 82x series is the latest SD SoC available.

Year old in a sense that MS could have got SoC year ago and add support for it.

That's not really how it works is it. Support is already in the Anniversary update.

From Daniel Rubino's article I understand that as Giddora mentions, going into preview builds solved a lot of performance issues (except for camera I think, which is a firmware issue). Once on preview, what will really matter when getting the official release is the firmware. Also, the phone isn't that widely available, and arguably there hasn't really been an official release to enterprise/public that we know of. I remember reading that HP is working with some Enterprise clients to test the phone and make it better, so, for all we know their feedback is already improving the firmware, and when it officially starts delivering to clients it will be in working condition. Another important thing to remember is that HP is actively working on porting legacy software's to the phone ecosystem for their clients, which I assume will take some time as well, and the said software's must be in testing with corresponding people. All the criticism I am seeing on the article so far is either not from actual users, or not from the intended customers of the phone. Consumers getting the phone is an additional channel HP is testing. @vhyr my comment is not only in response to you, but in general to a lot of the others, to try and understand the bigger picture. We all have very little information to go by as of now. For those complaining about locked features like the desktop app support, I am not sure what they mean - that's for companies and their internal software's, which needs a lot of work and fine tuning from HP and the companies themselves, its not like one can pick a software and use on phone randomly. It's not meant for you to begin with

Better to get the update with highest quality of performance n stability than the update which comes early with full of bugs n glitches to the general public which make them feel like leave this platform! Good decision by HP :P

And.....you cant have your cake and eat it. How many delays did we have to suffer before this came along? Strange how people are willing to spend £700 on a device that doesn't work properly, yet for the SAME reason, people slated MS. I don't get it

Haha :D Delays also bad but hope they release the update as soon as possible which is stable (better than early update which is not stable) n make these £700 Phones...value for money :D

£700, value for money? I'll reserve my judgement on that. I'm itching to get one. I've got the money put aside, but I've been here before when I bought a 950xl. It's put me off with the delays.

Anyone not able to open Twitter with the latest update on the app for the Elite x3?

I think he spelled it just right! hell in my dictionary thats how it is....Microsoon...

SoonSoft. Hardware is ready but software is always soon.

Although it's coming late, it will come with the latest...

We are already running the latest. I guess as it's not MS, everything in the world is good?

Whenever the latest build gets released to the Elite X3, it will still be the most powerful Windows phone built and especially without any caveats.

This is a "business" phone and I am not a business man. So I don't care. When you visit any online shopping site in India and search for Windows smartphones, the only thing you will find is the cases and screen guards for older Lumias. I guess Microsoft will be proud of this.

Relax man, I'm from India (Chennai) too and I know how this sounds exactly... Msft won't be releasing its first party devices in India and Brazil but it doesn't mean it will not reconsider entering into the market some time later. Recently, India have secured second spot in most active internet users in the world after China and we know it's the 2nd smartphone market in the world too but unfortunately, India is plagued with Google and Android ecosystem. That concerns Satya as a CEO first, and he knows what's best for msft. We can't blame him or even msft for the lack of decent midrange/budget Windows phones after Windows phone 8.1. IMO, Lumia 640, 640 XL, 535, are still better phones (Windows 10 Mobile upgradable) than Windows 10 Mobile preloaded phones, and they are available at attractive prices since that's all considered as older phones today. If HP Elite X3 isn't for you, and you don't care then don't comment on that, this device is an art. I suggest you wait for the OEMs to deliver the budget phones in India. Windows 10 for the mobile form factor isn't leaving anytime soon, it's just getting started, just as any phone OS that has been through. You have to acknowledge it.

Elite X3 is a B2B product. I will give HP full marks for believing in W10M but 0 marks to Microsoft for destroying the Lumia brand. It takes lots of luck and years to build a brand image like that. It died way too early. Rather, it was killed. Even the likes of Apple is copying the features of Lumia like OIS, supersensitive touch, glance screen display and Living images.

Initial signs of failure.

Delayed indefinitely, coming soon.

Go and find a Windows phone on contract, you'll have a heck of a job!!

Put android marshmallow in it everything will be fine just like blackberry priv

Nothing funny about that...Android is a solid, stable operating system with all apps available....how could it not be better than windohs...flaky, buggy, unstable and NO APPS....

But I thought you liked Windows 10 Mobile

This is for the people who are frustrated about delays in updates and yes i love windows 10

Yeah. But if this were MS, as it was when the 9xx series released, people would be stamping their feet and demanding that all MS had gone to hell in a hand cart. I don't get the love for HP for the same issues. Even Dan won't offer a full review until issues are sorted.

If they release an android variant so the people will stop screaming about delays in wm updates and move towards android variant. only drawback is lack of continum support.

W10M offers the best office experience, supports continuum and it's secure.That's why there's this device and it's a "business phone".

The lack of Sway on W10M says otherwise to your claim of "best office experience",, but Nadella's iphone pro will fit the bill nicely......

They could add Continuum functionality to Android easily. It has been done a couple times before. Android 7.0 even has a full desktop mode hidden in it. Posted via the Windows Central App for Android

I have seen you in previous comments moaning about windows mobile.
Why dont you buy an android phone

Meanwhile I'm still using a rusty Nokia Lumia920.

I wouldn't worry too much. People are discovering these are just another W10M device with chunks of capability disabled. Yes, they are nice, but are they really £400 nicer than a bargain 9xx series??

Ooo, a down vote. Yay!! I though I put my point across eloquently. Some cant afford these, so why lay out a shed load of cash when there is a viable alternative available for much less. When you take out the enterprise aspect, and the bits disabled by HP, until you subscribe, its just a W10M device. I'd love one, but they are too expensive, full of bugs at the mo, and an 'unknown' commodity at present.

I've just installed the Anniversary Update on the 920 by masquerading it as a 950. Guess what, the phone feels new and runs Redstone like a charm so much so that TH2 felt like junk. I'm evaluating the battery for a few days before I give it a thumbs up. Lost Glance Screen though but hope to restore it via unlocking the bootloader and manually registering the files.

So it would come on the 11th of October I presume (October Patch Tuesday)?

So, once again, its OK for HP to delay, BUT AT&T got slated for delaying update and firmware!! On top of all this crock of sh*t, many on here absolutely tore MS a new ass for almost IDENTICAL, yes almost IDENTICAL, delays and software not being ready. So, that begs the question, why do HP still get lauded for their device?? Get a 950xl, wait a few months, the honeymoon period will be over, and there may be news of the urban legend. On top of that, from a fiscal point of view, the 950 and XL are vastly cheaper, and DO THE SAME THING. OK, they are as dull as dishwater, but grab one, wait, and see if a device capable of running the FULL OS. Then the capabilities of the HP will be exposed, along with the 9xx series, but you'll have saved enough money to put towards that 'hero' device.

As explained (many times) by Dan yesterday, the device hasn't been released/launched. It's not on general sale and you can't buy it from all the usual outlets. (Obviously ignoring the BS about it being sold on a random foreign site.)
The devices Dan and co pre-reviewed are phones they managed to get hold of themselves.
Why don't you wait for the official release and then have your rant?

They are available in the UK. It's not a rant. It is highlighting that these issues happened before and previous incumbents were beaten with a very large stick. They have also been shipping in other markets. If they aren't a available for sale, why are the MS store stocking / selling them. Why are HP selling through their site? The devices that Dan et al are using are release devices. I am pointing out that what's good for the goose, is good for the gander. I have checked and Clove, MS and HP have them listed on their sites. You have to source them yourself as no one offers them on a contract. Before offering your critique, have a look around. It is available, released and on sale. You cant have your cake and eat it. A balanced discussion should be promoted, and those who offered their hatred and disgust should be questioned.

Plenty of sites have them listed, but either out of stock or available end of September which goes with what Dan explained yesterday.
I get the impression that someone at HP pressed the "ship" button before they should have and released the phones before the firmware had been finalised. The first time the phones are switched on they should be getting the firmware and AU update

It is on sale, go back and read all those "sold out" articles, something can't be sold out if it's not being sold, can it? That's just the latest excuse for another botched launch of a Windows phone.

Anyone else having problems updating from windows insider? Every single time it fails to update (release preview ring) and I have to use WDRT to reset the phone as it gets stuck in a reboot loop. Any tips? Or i'm probably gonna wait for ota AU update

I really wanted to make a sarky comment but alas if you're here to help why blow my chances. Elite X3.

Sorry I know nothing about that device bro :(

I have this same problem. Blue screen and loop reboot :(

Crap isn't it. Wanna try out the finger print scanner

Yeah...can you go to fast ring ?

Nope, tried all three rings and still same result

LOL. Windows 10 Mobile always late in the game. Nothing changes how lame Posted via the Windows Central App for Android

What a lame comment... Posted via the Windows Central App for Android.. But waiting for the HP Elite so I can get rid of this junkie Galaxy S5...

I bet part of the problem is gadgets app not working on AU. If it's not working, they probably can't get all of their promised accessories working right for the x3.

What is this nonsense!? I though the x3 was the poster boy device for the anniversary device

And I thought windows 10 and windows 10 mobile were the poster boys for OS'es. HA ha fool me once!

Typical Microsoft related news... I would love to return to Windows 10 Mobile but only when the situation changes. Posted via the Windows Central App for Android

Get the fire extinguishers. It's unbearable in here.

This "Coming soon" thing must be infectious. Posted via the Windows Central App for Android

I guess the anniversary update need to be recoded substantially for the hp elite x3....

It is NEVER a good idea to release half-baked software upgrades. They're doing the right thing by waiting until they feel it's ready. Why do we always complain when things are delayed, and complain with more intensity when an update isn't perfect? Mystifies me.

The current software isn't even half baked. Many functions just don't work. They need to not announce a device if they are unable to get working software for 10 months. Posted via the Windows Central App for Android

"Many functions just don't work."

I counted two: fingerprint reader, and camera is unstable.

And NFC doesn't seem to be fully functional. Those are substantial components, especially the camera. This is for a device that is shipping! Why won't this site hold Microsoft accountable for anything? Posted via the Windows Central App for Android

Those should be fixed with anniversary update,

Windows at this point is just batter in a blow, clumpy, thick, does not flow well, and has many bumps and bubbles.

I had the X3, with anniversary update installed. Although the hardware felt good in the hand, my 950xl was still faster and 110% more stable. I couldn't even use the X3. Every app on my 950xl performed faster than the X3. The X3 almost had this weird Samsung lag. I just don't get it....I returned it. Happier and more productive on the 950xl.

I would like to say that I am unpleasantly surprised, but I am not. This is more or less in line with what we were all expecting, I guess. I would be pleasantly surprised it they could get the x3 working properly before the end of September.

Don't worry guys it'll be fixed soon. How soon? We'll know soon enough. As soon as someone finds that out you will be the first to know. Sooner or later it's going to be great. Microsoft: We will soon make Windows great again

My old L1520 has problems with Anniversary Update, in certain situations it stops reacting to touch, so yes, I'd rather wait till they get their **** together at MS.

When opening the Windows Central app it first freeze(doesn't respond completely) for a few seconds I'm I the only one who has the problem?

There is no doubt that MS is doing everything they can to make sure Windows Mobile or Windows Phone dies ASAP. HP Elite X3 is like their last chance and they are screwing up. 1. No flagship phone announcement in 2016. Only the Lumia 650 2. Announced death of Lumia products. No new products for back to school or Holidays, just a fire sale on the 950/950 XL to make sure there won't be any Lumia product offered by the end of 2016. 3. No word on Surface phone...just rumors, rumors and rumors. More than this, if it ever happens, iy might be pushed back to 2018 according to MJ Foley 4. It's radio silence about the Acer Liquid Jade Primo and now Anniversary Update rollout delayed for HP Elite X3 (Anniversary update available for 2 months) Pretty clear to me...

HP Elite X3 come from microsoft?

windows 10 mobile updade released long time ago. All phones received it by now. is there a seperate version for HP elite x3 ?

It is up to the manufacturers to update them. Just because Microsoft released it doesn't mean it is available for all phones. Posted via the Windows Central App for Android

I just actually got an RMA to send mine back. The "upcoming weeks" for the AU update bothers me. That and the fact that the box it came in looked like it was packed by monkeys. Missing cables. No AC p/s to charge the phone. They sent me 3 of the 4 items, but the one I didn't get was the docking cable. Back to my 1020.

Get 950xl and keep it for 3 years. If there is a Surface phone wait for the 3rd generation. Save up for it because the price will be mind blowing (more so than the HP) That of course if the phone surfaces at all. Might just see beautiful photos surface of the phone after they cancel it. just like McLaren.

ha ha, 3rd generation surface phone. getting a little ahead of yourself there. Considering there will be no first generation surface phone, and if by chance there is, (very slim), damn will sure it won't make 3 generations....that goes against everything that is current microsoft.
Windows Central Newsletter
Thank you for signing up to Windows Central. You will receive a verification email shortly.
There was a problem. Please refresh the page and try again.