HP is betting on enterprise, not consumers with the Elite x3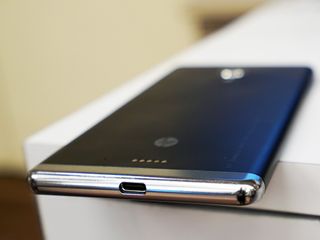 Earlier this morning, HP finally pulled back the curtain a bit on the Elite x3 running Windows 10 Mobile by revealing its price: $699.
We could compare the cost of the Elite x3 to the Samsung Galaxy S7 ($620) or iPhone 6s Plus ($849), but that would miss the point. The HP Elite x3 is not aimed at consumers who want a gee-whiz new phone. It's a B2B (business to business) device that will be sold alongside HP's servers, services, PCs, printers, and more. Sure, HP will be more than glad to take your $700 for one of these phones, but they are not trying to compete with Samsung, LG, or others with this device.
Let's take a closer look at the goal of the Elite x3 and why you need to reset your concept of success.
Why not BYOD or Android?
The concept of Bringing your own device (BYOD) is a popular one with employees, but not necessarily employers. BYOD became big right at the same time as Microsoft and BlackBerry both fell out of favor with enterprise. Companies, however, are not excited about BYOD due to the added complexity and costs in provisioning and securing the vast array of devices users bring to their network. For some companies, having secure email is safe enough making BYOD easy to achieve. For others, they require access to servers behind firewalls for encrypted data, which is trickier.
BYOD became popular because companies did not have a viable solution to counter employee demands. It was not done out of charity.
I'm not sure it's clear yet either why HP went with Windows 10 Mobile for their first phone in two years. People forgot that HP could easily have made an Android-based Elite x3 and called it a day. That option was available to them, like it is to every other OEM in the market.
The raises the question: Why did HP go with Windows 10 Mobile? Why this device?
I explained way back in February that HP made the Elite x3 in response to their clients (read: companies with large IT departments) needs and wants. The story was simple: HP routinely meets with partners and customers and they ask a simple question: What can we do for you that we're already are not? The answer came back that HP currently does not make any phones, which is an odd gap when they sell every other type of computing device on the market.
That's the starting point: HP heard from clients that they would like a business phone. The following questions are an obvious follow-up: What OS? What features? What do you want it to do?
This is the moment at which HP could have easily made an Android phone, put their name on it, maybe lock it down and sell a few. For some reason, the company chose Windows 10 Mobile. This decision seems to flummox many of you, especially when combined with an "absurd" $699 price tag.
"No one is going to buy this phone!" reads one comment. Another says "At $699 this is a fail. No phone will sell well this year over $500. Consumers are tired of Apple-like pricing for phones full of yesterday's features, not to mention running Windows."
All of these comments miss the point in a serious way. HP does not care if consumers buy this phone or even what they think. Just like how it is out of place for a college kid to lament that the HPE BladeSystem is too expensive, dinging the HP Elite x3 on price is just strange.
HP chose Windows 10 Mobile for a number of reasons:
Security – When you look at things like dual biometrics, FIPS 140-2 cryptography, 128-bitkey Unified Image Encryption, 256-bitkey Full Disk Encryption, Anti-roll back, and fTPM2.0 security the Elite x3 becomes something enticing for firms who value – and need – end to end encryption and secure data on a phone. Moreover, since an employee could have secured data on just one phone versus two more devices, this can reduce breaches. Simply put, Microsoft tends to have a better reputation for security and meeting enterprise demand than Google or Android.
Windows 10 UWP – Say what you will about the Universal Windows Platform, but companies are interested in the idea of not only apps that they can deploy to all devices, but ones that run through their own company store
Win32 Virtualization – Mobile phones cannot run legacy x86 apps, but with HP Workspace and Citrix, the Elite x3 evidently can. Once again, this is a significant feature for companies and is likely something that piqued their interest.
Durability and Niche markets - Built around IP 67 and MIL-STD 810G standards the Elite x3 can go where an iPhone or standard Android device cannot. Further, with the pogo pins on the back companies can build sleeves for specific use scenarios e.g. hospitals, scanners, industrial usage, etc. like the old WinCE days.
Reduced IT costs - Supporting just one phone that also acts as a PC and laptop are more cost efficient than supporting three devices. Likewise, if companies can distribute this phone to individual employees and have them all on the same page for apps, services, and security, that makes IT and device management a much easier – and cheaper – task. For a single employee, this is not a big deal. If you're providing phones for 200 employees, this is a huge savings in cost.
My point here is simple. If HP thought they could do all of the above with Android, they would have done it. This conversation had to take place at numerous levels during the proposal for this device. How could it have not?
HP's clients are interested in these abilities, which is why HP went ahead with the project. Back in February, HP told me that they already had over 20 companies interested in piloting the Elite x3. Whether that count has grown, or if it was a success we won't know for some time. It is safe to say they are going ahead with the Elite x3 and Windows 10 Mobile because they saw curiosity from clients, not input or demand for consumers, which is irrelevant.
HP is also launching the Elite x3 in 47 countries, which is unprecedented for a Windows Phone at launch. Granted, much of that is through their inventory channels and distribution partners, but it demonstrates just how powerful HP is in this area. Despite their recuperating image in the consumer space, many companies trust and like HP for business. The company also sprawls the globe with tech support and services in all of those countries. What company turns to Apple or LG for enterprise questions and support?
The HP Elite x3 was not built on a whim, but after feedback, research and client demand for such device.
Legitimate debate
Having said all of that there is a genuine discussion to be had about the future of productivity, business computing, and whether the Elite x3 fills this role. We're not even sure if the Elite x3 will be a good phone or if virtualized Win32 software is a viable alternative to a "real" PC.
We can definitely talk about that, and I'm very interested to hear real examples of how this phone performs in the business world. Support could be awful. The phone could not last the day in the field or suffer from hardware failures. The virtualized software experience could be dreadful. Employees may hate it. It may also fail to reduce IT costs. Those are all valid concerns.
A commenter on Engadget who thinks it is too expensive? The quip that no one wants a Windows phone in 2016? Not so much.
We should also leave some room here for the idea that maybe, just maybe, companies will really like the Elite x3, and its Desktop and Laptop Docks.
Unfortunately, there will be no store or carrier inventory to report, no slashing of prices, and it will likely be behind the scenes trajectory for the Elite x3. HP has internal sales goals it would like to achieve with the device, but that won't be made public. (As an analogy, does anyone know how well the $2600 Panasonic Toughbook CF-54 Base Performance Model sells? I've never seen one in public, so apparently a flop, right?)
My facetious point here is that the Elite x3 is a very different phone. It's the first true enterprise-focused Windows 10 Mobile device, and yet, it also has higher-than-usual consumer interest. No one is asking if Panasonic sells its Toughbook and the Elite x3 falls into that same non-consumer market.
In the end, when talking about the Elite x3 you need to put down your consumer badge and start thinking like a multi-billion-dollar company. Another good start is recognizing that what is important to a business is very different from what consumers - and you - want in a phone. Saying "it costs too much" or that it's going "fail" is missing the mark of what is a fascinating, if not unusual, device. Instead, let's talk about enterprise security, IT expenditures, streamlined hardware plans, and the changing nature of mobility in the enterprise space. That is where the Elite x3 is trying to excel and is the real story here.
Just remember, when it comes to the HP Elite x3 you are not its audience. Once you understand that, it all starts to make a little more sense.
Need more? Don't miss our other coverage of the Elite x3 including:
Get the Windows Central Newsletter
All the latest news, reviews, and guides for Windows and Xbox diehards.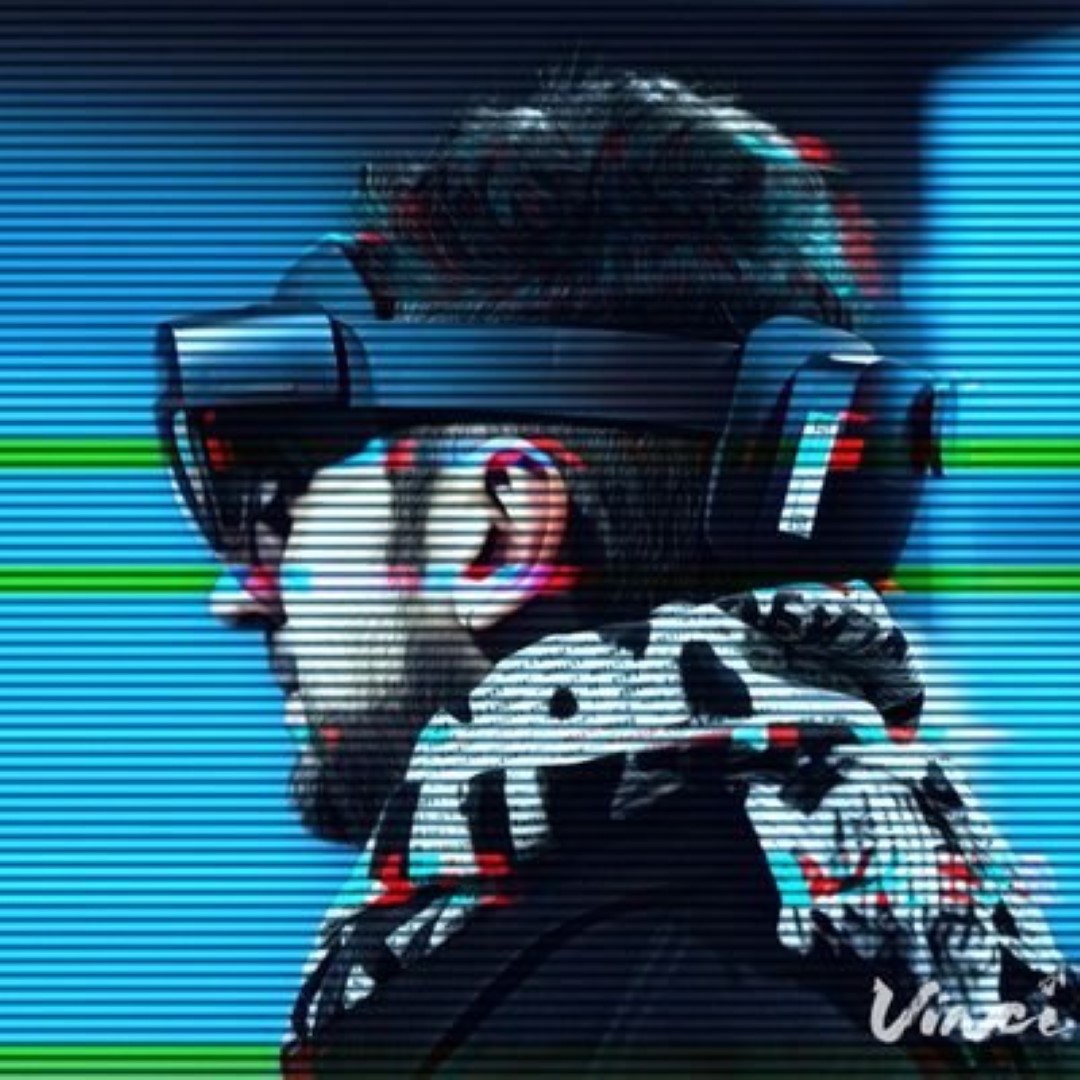 Daniel Rubino is the Editor-in-chief of Windows Central, head reviewer, podcast co-host, and analyst. He has been covering Microsoft since 2007 when this site was called WMExperts (and later Windows Phone Central). His interests include Windows, laptops, next-gen computing, and for some reason, watches. Before all this tech stuff, he worked on a Ph.D. in linguistics, watched people sleep (for medical purposes!), and ran the projectors at movie theaters because it was fun.