Windows 10 Anniversary Update will offer improvements for Assistive Technology users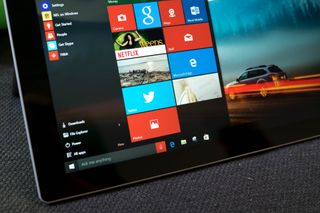 Microsoft outlined the many improvements that will be offered for Assistive Technology PC users in the upcoming Windows 10 Anniversary Update.
In a blog post (opens in new tab), Microsoft repeated its previous plans to give people who need Assistive Technology on their PC a chance to upgrade from Windows 7 or 8.1 to Windows 10 for free even after the offer expires for most users on July 29. It also outlined a number of improvements for Narrator that will be included in the Anniversary Update, including faster text-to-speech voices that can average 800 words a minute, along with a number of new languages.
Narrator will also include a new navigation feature called Scan Mode:
More accessibility improvements are also coming, via the update, to Microsoft Edge, Mail, Groove Music and Cortana:
The Windows 10 Anniversary Update is scheduled to begin its roll out on August 2.
Windows Central Newsletter
Get the best of Windows Central in your inbox, every day!
That's one great move from Microsoft :)

They should add camera flash notification for mobile. Posted via the Windows Central App for Android

Microsoft must solve app scaling issues in It's mobile builds, It's very difficult to convince App developers to resolve the issue. They r not responding at all.....

Actually, the thing is MS really doesnt give **** about apps on W10M.. They just concentrating on the OS itslf, where as apps are in ruin, especially old ones.. Which is sad.

Developers are responsible for updating their apps on all platforms. Even iOS had issues with older apps, so please get facts straight before commenting.

Windows Mobile OS is not as famous as Android or iOS so they have to step down and fix the issues by themselves or request app developers to update into UWP...... MS should provide that environment.... but we no where sees that kind of approach from MS.


They should personally contact the developers amd ask them to scale the apps and should give a deadline to solve it anyhow. But they just dont care.. Typical MS thing..

Thats bull and you know it! That's like Sony demanding that call of duty change something in there game! It's #1 unreasonable to ask#2 unethical, not to mention highly illegal #3 most likely in breach of contract which could cost ms millions! Next time you have a suggestion maybe get a business degree first or run a multi billion dollar corporation first ok there princess?!!!!

They need to solve the ugly font issue on Windows 10 using 100% scaling.

why does cortana sound so much smoother than all the narrator voices?

Because it's new.
Narrator gone back a couple of decades

cortana dose not work in my country\language.

Hmmmmmm cool Posted via the Windows Central App for Android