Windows 10 Fall Creators Update begins public rollout
By Dan Thorp-Lancaster last updated
After months of testing, the Windows 10 Fall Creators Update is now available to download.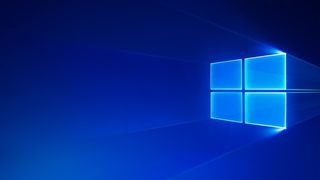 (Image credit: Microsoft)
The Windows 10 Fall Creators Update is now rolling out to to the general public. Like previous major updates, Microsoft will be rolling the Fall Creators Update out gradually in stages over the coming weeks and months.
You can manually check to see if the update is ready for your PC via Windows Update now. If it is, your machine will start downloading the update and you'll be asked to schedule a time to install. If the update isn't part of the rollout just yet, you can still force the Fall Creators Update to install with Microsoft's upgrade assistant by heading to the Windows 10 website (opens in new tab) and clicking "Update now." Microsoft has also made available ISO files for the Fall Creators Update for those who prefer a clean install.
The Windows 10 Fall Creators Update has been months in the making, with Windows Insiders testing the update every step of the way. The biggest features arriving on PCs with the update include OneDrive Files On-Demand, support for Windows Mixed Reality headsets, and aspects of Microsoft's new Fluent Design language throughout the OS. There's much more as well, including the addition of the My People section in the task bar. While you're waiting for the update to download, check out all of what's new in our comprehensive Fall Creators Update review.
The definitive Windows 10 Fall Creators Update review
Dan Thorp-Lancaster is the Editor in Chief for Windows Central. He began working with Windows Central as a news writer in 2014 and is obsessed with tech of all sorts. You can follow Dan on Twitter @DthorpL and Instagram @heyitsdtl. Got a hot tip? Send it to daniel.thorp-lancaster@futurenet.com.
Downloading on surface pro...
Going thru first post restart now...three restarts all together.
The longest update up to date!
Version: 1709
Build: 16299.15
Update: KB4043961 is now being installed...

started downloading it via the win 10 update.

what is the build number?

16299.15 - RTM & Public.
170.something - Insiders 😂

My 10 Home edition update download in progress states: Feature update to Windows 10, version 1709.

Version 1709 and build 16299.15 on my SP3

When will it come to Windows 10m?

Rolling out....a 95 MB update. Pathetic.

Yep, that's what we all want to know. I expect tonight at some point.

It became available on my Lumia 950 at 8:00 PM in Finland ( UTC+3 ). The update is around 86MB.

Same Windows build version 1709?

Hello, how do you know that update size is ~86MB? Since some updates ago it's been telling me that I have to wipe some space, with around 1GB free on internal storage...

Preparing to install on my laptop

I am downloading now to my Toshiba Laptop via windows update.I will see later if the update came to my HP.

First time to come so soon without the update assistant

Downloading on my Acer Swift 1.😎

I waited for months to get the original creators update on my work SP3, but this time I got it on launch day! Took some time to download and install, but I'm on the Fall update now...downloading an update for the fall update as well as a cumulative update. No Windows update is complete without going through another update lol.

Having issues with brightness / contrast after the update ... i7 4790K + R9-290

i don`t know ... starting to do driver uninstall/reinstall ... monitor and color profiles have 0 effects so far.

Got it fixed by removing the old drivers and installing AMD`s Fall Creator`s Update beta driver. But i think the reinstall of the driver will fix the issue anyway. LE: the issue came back after one restart!

If I opted to leave the Fast Ring Insider Program (Recieve updates until the public release), do I already have the same build?

I have two PC's that finished downloading the update to version 1709 over 2 hours ago and are have been stuck at 100% "Preparing to install update" for nearly the entire time since the download finished. There are no error messages. Is it normal to take this long to actually begin the installation?

My desktop PC was stuck at 99% downloaded. I switched WiFi network frequencies and toggled OneDrive synching off then on (common problem for me that is resolved when synch icon is on for extended period) and after a few seconds Windows update switched to getting ready to install.

One of the PC's completed the preparaion and said to reboot to finish the update. I believe it was running slow because it was actually installing an Adobe Flash update at the same time (these computers haven't been turned on in over a month). I rebooted the other computer and it has started redownloading, currently at 51%. We'll see how long it takes this time, and hopefully it won't get stuck in the same preparation stage again.

I'm not sure if there were two flash updates, one before and one after the 1709 update, but I did see a flash update appear at the same time as 1709 was downloading. Once the 1709 update finished I checked for more updates and a flash update (KB4049179) and cumulative update (KB4043961) appeared and updated, with the cumulative update requiring a restart after installation. Unfortunately I am unable to see updates made prior to 1709 in update history and am not sure if this is a Home version thing or for all versions. A notable improvement in 1709 is the settings Update screen now shows the status of each in-process update with more details.

Downloaded and installed without headache on SP4. Seems faster. ;-)

Ooh boy! I'm sure gonna miss "Seems faster" 😂 with no W10M development. 😞.

I've had the upgrade for a week on insider release preview but I'm planning to clean install using the ISO. I went from Windows 7 to Windows 10 original release and then three feature updates without reinstalling so after two years it's time to start fresh.

For windows 10 mobile 📱 come ok update???

Got it without any problems on 950XL

I'm in the process of installing the new update...As I wanted to game today, it had been best to get the new update out of the way!

Why are there massive scroll bars EVERYWHERE!?!?!

There aren't, you've just been staring at the screen for too long. Have a sleep then go outside for a bit. You'll feel much better, I promise.

Worked for me no issues I got it through windows update first time ever. I have noticed my power profiles have disappeared only have the one profile on balanced other than that running great.

That emoji panel is not working on any of my devices...

You need to have a text field selected before you can open the panel with Start+. button combination.

Well duh...
Some have suggested that this may be restricted to US region in the region settings... Given Microsofts history of lllogical US-Only™ restrictions, I'd say that's highly possible.

Why is everything so dark on my screen with this update?? Absolutely awful

Latest Nvidia driver on CU made everything super dark for me as well. Might be that and not FCU itself.

All my menus,images,browsing looks dark since the update even at full brightness. Anyone else got this??

Install date of software on secundary drives gets reset after upgrade. Please upvote here: https://aka.ms/Tx4aq2

My update was stuck on 79% for 2 hours. I checked task manager, no network activity. Fail Microsoft... Rebooted PC and updating resumed.

Hey! Is Win 10 Home includes Single Language version which has now turned into Win 10 at official website?

I haven't got the update for my Lumia 950.

Internet connection sharing is broken it just hangs and is causing high CPU Usage anyone else experiencing this?
Windows Central Newsletter
Get the best of Windows Central in in your inbox, every day!
Thank you for signing up to Windows Central. You will receive a verification email shortly.
There was a problem. Please refresh the page and try again.