The Windows 10 Game Jam will give students free lessons during a 24-hour hackathon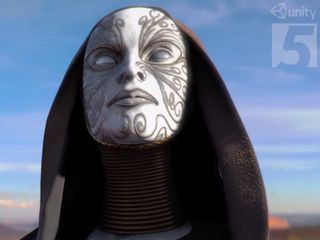 Microsoft wants students to learn about how to make apps for Windows 10 with a series of 24-hour events that will be held around the world in over 30 cities. The Windows 10 Game Jam events are just one of Microsoft's latest efforts to promote Windows 10 to the overall development community.
While its just announced Build Tour is targeting professional developers, the Windows 10 Game Jam is aiming to be a less formal event for students who will be given the goal of learning about the operating system and then making games during the hackathon. Microsoft says:
Here's the current list of cities and dates for the Windows 10 Game Jam:
Marousi, Greece (May 14)
Zagreb, Croatia (May 14)
Bucharest, Romania (May 15)
Kyiv, Ukraine (May 15)
Seville, Spain (May 15)
Budapest, Hungary (May 15)
Lima, Peru (May 15)
Santiago, Chile (May 15)
Danang, Vietnam (May 16)
Colombo, Sri Lanka (May 16)
Tallinn, Estonia (May 16)
Bratislava, Slovakia (May 16)
brno, Czech Republic (May 16)
Prague, Czech Republic (May 16)
Madgeburg, Germany (May 16)
Lisbon, Portugal (May 17)
Turku, Finland (May 20)
Milan, Italy (May 20)
Rzeszów , Poland (May 22)
Bordeaux, France (May 22)
Paris, France (May 22)
Toulouse, France (May 22)
Mexico City, Mexico (May 22)
Munchen, Germany (May 23)
San Juan, Puerto Rico (May 29)
Beijing, China (Jun 5)
Bangkok, Thailand (Jun 6)
Yorkshire, UK (Jun 11)
Vienna, Austria (Jun 12)
Gurgaon, India (Jun 16)
Trichy, India (Jun 18) R
Bogota, Colombia (Jun 18)
Jabalpur, India (Jun 21)
Visakhapatnam, India (Jun 23)
Microsoft plans to add more locations and dates to the Windows 10 Game Jam list and we will post up any updates as needed.
Source: Microsoft
Get the Windows Central Newsletter
All the latest news, reviews, and guides for Windows and Xbox diehards.