The Windows 10 Game Jam will give students free lessons during a 24-hour hackathon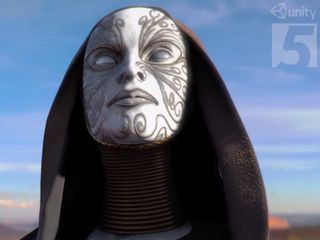 Microsoft wants students to learn about how to make apps for Windows 10 with a series of 24-hour events that will be held around the world in over 30 cities. The Windows 10 Game Jam events are just one of Microsoft's latest efforts to promote Windows 10 to the overall development community.
While its just announced Build Tour is targeting professional developers, the Windows 10 Game Jam is aiming to be a less formal event for students who will be given the goal of learning about the operating system and then making games during the hackathon. Microsoft says:
Here's the current list of cities and dates for the Windows 10 Game Jam:
Marousi, Greece (May 14)
Zagreb, Croatia (May 14)
Bucharest, Romania (May 15)
Kyiv, Ukraine (May 15)
Seville, Spain (May 15)
Budapest, Hungary (May 15)
Lima, Peru (May 15)
Santiago, Chile (May 15)
Danang, Vietnam (May 16)
Colombo, Sri Lanka (May 16)
Tallinn, Estonia (May 16)
Bratislava, Slovakia (May 16)
brno, Czech Republic (May 16)
Prague, Czech Republic (May 16)
Madgeburg, Germany (May 16)
Lisbon, Portugal (May 17)
Turku, Finland (May 20)
Milan, Italy (May 20)
Rzeszów , Poland (May 22)
Bordeaux, France (May 22)
Paris, France (May 22)
Toulouse, France (May 22)
Mexico City, Mexico (May 22)
Munchen, Germany (May 23)
San Juan, Puerto Rico (May 29)
Beijing, China (Jun 5)
Bangkok, Thailand (Jun 6)
Yorkshire, UK (Jun 11)
Vienna, Austria (Jun 12)
Gurgaon, India (Jun 16)
Trichy, India (Jun 18) R
Bogota, Colombia (Jun 18)
Jabalpur, India (Jun 21)
Visakhapatnam, India (Jun 23)
Microsoft plans to add more locations and dates to the Windows 10 Game Jam list and we will post up any updates as needed.
Source: Microsoft
Good idea....coz every one else seems to b leaving....

Omg Yorkshire UK :3 I'm in east Yorkshire! Nice for them to come up here instead of down south at London all the time!

Saw that, but where is the 'city' called Yorkshire? ;)

Marousi Greeeeeeece :D:D:D:D

aaand Gurgaon too. Aaaaaaand Jabalpur too!

They will for sure, their development centre is opening here in Vancouver end of year. Still pretty bs how you can just have 20 full time jobs for Canadian residents out of 700 annual jobs at the new centre.....

Wen in India? Glad you asked: Jun 16, 18, 21, and 23. You're welcome.

Do you know how much space you have salvaged in the comments? Kudos to you.

Mumbai could been better.. I'd have gone

great idea! hope they come to Iran...

What? No love for their own country? Wow...... They need to push devs in the U.S. too otherwise the app gap will be even bigger... I for one am in college for CSS so im a future dev.

Yeah, i think this is kinda vague. But as a tech teacher, i would love to use the "Game Jam" in my classroom.

hum were in yorshire would he be how do find out thease minor details thanks caus this would be great for me

<insert obligatory non-US only is BS comment>

Wow, so they go to 3rd World Countries, but skip places like Canada, Australia, and New Zealand?

Hope it can come to Africa specifically Abuja Nigeria....

Please say some united states, Louisiana especially. We need this badly.

Annoyingly I'm closer to Paris than Yorkshire (despite living in the UK), it's probably cheaper to get to Paris too.

Hey MS drop by in Mumbai sometime please!

Microsoft, please come to Mumbai _/\_
Windows Central Newsletter
Thank you for signing up to Windows Central. You will receive a verification email shortly.
There was a problem. Please refresh the page and try again.