Windows 10 IoT Core is now available for commercial device builders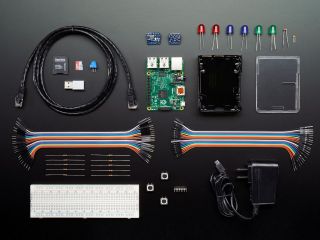 Windows 10 IoT Core is now available for use in commercial devices for the first time. The "Internet of Things" version of the OS was first launched for maker and hobbyist product creators earlier this year.
Microsoft stated:
In addition, Microsoft is offering the new Windows 10 IoT Core Pro SKU for OEMs. Unlike the standard Windows 10 IoT Core, which automatically downloads any updates from Microsoft, the Pro SKU will allow device owners to delay and control updates for the OS:
More information on the commercial versions of Windows 10 IoT Core can be found at Microsoft's website.
Source: Microsoft
Windows Central Newsletter
Get the best of Windows Central in in your inbox, every day!
What about Windows 10 mobile for my 830?

You won't get it :/ Your Lumia is ineligible for Windows 10..... Well my Lumia 720 will get it any way.

Wait, the 720 will get it, but the 830 won't?

Every device that came with Windows phone 8 and higher will get Windows 10.

* Except for the phones with only 4GB of storage.

830 will get it eventually... just not this year. so stop making things up. if a carrier won't update it, well, there is always preview, but most phones will get it, so I am sure depending on 830 region you will get it updated to 10.

Just sign up for the insider program and go ahead and download it right now

Become an Insider and problem is solved...

You don't always get firmware and drivers that you need this way.

You can't always get what you want. But if you try sometime, you might just find, you get what you need.

But Microsoft does provide updated Lumia firmware for W10M. I no longer have anything called Denim on my 925.

Microsoft didn't push any firmware for Insiders. It's just OS. Posted via the Note 4/Nexus 7 (2013)/Lumia 1020/Lumia 2520

That's a great IoT related comment. Posted via the Note 4/Nexus 7 (2013)/Lumia 1020/Lumia 2520

Looking fwd to the raft of iot w10 media apps for RPi2!

More devices to play with are needed. I wonder if I can get Cortona on my Arduinos and drone. Hehehe

Anyone know if Windows 10 IoT Core will work on the Raspberry Pi Zero? I haven't seen any news about it

That would be sweet Posted via the Windows Central App for Android

The Pi Zero runs Raspbian along with popular applications such as Scratch, Minecraft and Sonic Pi. However, as it does not run the same chip as the Pi 2, you won't be able to run Windows 10 IoT http://www.windowscentral.com/raspberry-pi-zero-lets-you-get-started-platform-just-5

Apparently not.

well... maybe... see this conversation on twitter: https://twitter.com/VaticanUK/status/670302135008014337

I wanna see a fridge running Windows 10

I just wanna see Windows 10 TV, not willing to spend £300 on an Xbox after spending £800 on a TV that doesn't have Xbox video app, can't install Silverlight and when I share my screen from my pc to TV Xbox video tells me I can't play on that screen lol the only way around it at the moment is for me to boot up a VM and run Xbox video there and share to my TV from my desktop but then you get the annoying white line from VMWare toolbar at the top. I paid a lot of money for my Xbox video collection and I can only watch on my phone or small desktop screen, really really frustrating.

At the very least Microsoft could release an app for the crappy Samsung "smart tv" OS

There is a TV running Windows 10. Windows Central had an article on it.

It was in india by a company named Videocon!

Continuing to use Xbox video when you know it can't be easily watched from the TV though... So many rental options. But yeah, MS needs to expand Xbox Video yesterday. How do they not have it on TV's and Streaming boxes like Roku and Fire TV, yet... Posted via the Note 4/Nexus 7 (2013)/Lumia 1020/Lumia 2520

I woud like to see some christmas light maker sell one of these configured to work in cojunction with the XBOX. My tree is located nearby and it would be nice if the tree lights reacted along with the game or music from Groove and other services. I wish they would also make a smart distribution board/box for electricity. Once that could be configured to send info on power usage to the user. Hell it would be nice if they could also be configured to send info to the utility like nest does, maybe the utility would pay for it or give a huge discount for people who have it installed.

Check out instructables for light action.... Alot is being done with Iot and arduino... New and nice things is happening...

How about bringing W10 IoT to the Band?

Someone tested the new TH2 build...? I cannot deploy apps any more...
Windows Central Newsletter
Thank you for signing up to Windows Central. You will receive a verification email shortly.
There was a problem. Please refresh the page and try again.