Windows 10 Mobile Anniversary Update not arriving today, but a cumulative update is expected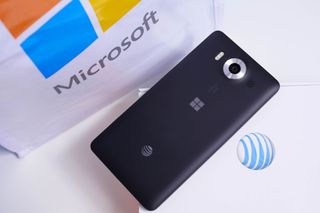 It looks as though Microsoft is still not satisfied with the progress made with the Windows 10 Mobile Anniversary Update. Windows Insider head Dona Sarkar has posted in response to a tweet that the Anniversary Update for mobile won't happen today.
Over the weekend, we reported that Microsoft was tentatively scheduling the update for today, August 9th for open-market devices and barring any setbacks a release to carrier-branded phones a week later on August 16th. However, we also noted that things could change if bugs or issues were not sorted and that seems to be the case.
Cumulative Update for Patch Tuesday
Nonetheless, Windows 10 Mobile users not on the Insider program may still get a cumulative update. New internal documentation about today's moved update was forwarded to us and reveals some further information.
An excerpt from the Microsoft email pointed out that the "Windows 10 Mobile Anniversary Update…is expected to release in the coming weeks." And that as soon as testing has been finished "a release date for Windows 10 Mobile Anniversary Update will be set."
Nonetheless "an update will be released for all Windows 10 Mobile devices on August 9th, 2016."
No further details about the update for August 9th were detailed, but Windows 10 Mobile build 10586.545 was batted around by our sources as well as @CoreInsiderProg, who reported the release as "the next Patch Tuesday build."
Although Windows 10 PCs for consumers were updated to the Anniversary Build (14393) Current Branch for Business (CBB) is still on 10586.494 meaning it and non-Insider mobile devices would be the candidates for yet another cumulative update. Also, phones not expected to go forward with the Anniversary Update (no longer supported) will stay on the 10586 branch with continued updates where necessary.
While it is disappointing to hear that the Anniversary Update is not coming today for Mobile Microsoft evidently still has work left to complete on the release. A "few weeks" is not that long, but it does start to test the patience of Insiders who expected the update sooner than later. Hopefully, we'll hear more from Microsoft in the coming days with another Insider release to hold people over.
Windows Central Newsletter
Get the best of Windows Central in in your inbox, every day!
Daniel Rubino is the Editor-in-chief of Windows Central, head reviewer, podcast co-host, and analyst. He has been covering Microsoft since 2007 when this site was called WMExperts (and later Windows Phone Central). His interests include Windows, laptops, next-gen computing, and for some reason, watches. Before all this tech stuff, he worked on a Ph.D. in linguistics, watched people sleep (for medical purposes!), and ran the projectors at movie theaters because it was fun.
****... I expected that...

Relax, things must be done right.

"Done right" is an actual release date, not leaving us in limbo... or a coordinated release... or just letting us know what the hold up is. I mean, even if it were as small as them waiting for the ok from US bank before they rollout so that wallet 2.0 feels a little more significant, that'd be cool with me so long as I'm not left in the dark. Microsoft seems to really want me to put my sim card in my iPhone and leave it there.

Some things must me done carefully. I didn't saw Dona saying it would be released today. so....

Considering the state WM10 was in when first released on the 950, just how bad must this build be for even MS to think twice before releasing it? Ruddy good job they're delaying things. An indefinite delay really shows the dire state this release must be in currently.

I mean, I'm running 14393.5 and it works fairly well. So, not sure what you mean by dire status.

@Constant, by 'dire state' I mean that, when considering the appalling releases of W10M in the past (ie. the one sold to punters on the 950 in box) which MS considered suitable for release on their flagship with no delay, if this one has MS applying not only a delay but an indefinite, delay it must be way below what I suggest is the remarkably low bar that MS set as acceptable for release. I'm saying good thing they are waiting if it's even ropier than previous release suitable examples (clearly not on your device, but on others perhaps). I agree with MS holding it back in this situation. Good job. If others do not agree, rather than down voting my post consider that MS have tested this on more devices than any poster here has likely managed.

a) I bought several of the 950s for my family with initial release of W10M on it. It ran fine but for a few issues. b) I do think, however, that they need to control their messaging better. If they set expectations and then break them, its embarassing. They seem to have really big problems keeping message and delivering on expectations. c) I'll keep waiting just because I don't want to abandon ship after all of these years, but I'll admit - this insanity and apparent and constant state of neglect/ f-bar messaging is starting to work my nerves.

@AndyCalling, or they learned from that and have increased their quality standards so future releases are received more positively. Not enough data to know yet, but I don't think Microsoft wants to be known for pushing out buggy code that's not ready.

I am running that version on my 950XL and it is pretty much flawless for me. My 950XL runs better than my Icon ever did on 8.1 or 10. I rebooted my Icon every night just to make sure it charged correctly and connect to the WiFi correctly. I just set my 950XL on my charging plate and it charges. It also connects to the wifi on a normal basis, not only after I reboot it. Plus I finally told verizon to take a hike.

just save yourself the trouble...and go Iphone all the way. Why stress over not getting an update RIGHT THIS MINUTE!

@SeeVuPlay: Some people need to have actual work done on their phones, not just play. So, no thanks.

Could you tell me what could you possibly do on windows 10 mobile in your hand that you can't do with with an iPhone? Please, continuum is not ready to make a difference right now. Working people have 2-1s or laptops already. Posted via the Windows Central App for Android

universal apps, destop sync, sync between devices. another article here. http://news.softpedia.com/news/why-the-iphone-makes-me-want-to-go-back-t...

That's true, though. There was no official word that the release would be today. BUT this site and others deal in rumours and us, their readers, got used to believing them. So it's our fault too. It's everyone's fault in part. In all, let's just hope this is for the best and wait.

I'm beginning to really miss the annual surprise update of yesteryears. No public insider program, no information regarding the next updates or what was in it. Just a notification that there is an update once a year. Then you would play around with the new features, everything would have already come tested and optimized. I think we were happier then, felt less entitled, and complained less.

I think it changed because people feel MS need to report to them on an hourly basis what is going on. I mean, they wouldn't be happy unless MS Engineers tweeted "just took a dump....just wanted to let everyone know"

Even though I am dissapointed a bit, I won't say that I am in a limbo..

I am not disappointed, just find it strange they are hesitant to release the build even though the build is good. If there is something wrong, release another Insider Fast build with fixes to test

There may be something that we don't know about..may be something related to the errors that we get during update installation..I see a lot of articles online about the problems installing W10 Anniversary update.

why are we complaining? just do like millions of us have done. Join the #windowsinsider program. My one and only phone is doing great with these builds

I agree. I'll take a cumulative update over another botched OS release any day.

I expected that too, but not in a few weeks, grrrrrrrrrrrrr

If you really want it now, then join the Insider program. Even the slow ring has it at this point. It's definitely more than stable enough for daily use. There are just a few little things they're trying to iron out. By joining the program, you too can see if any problems affect you and you can provide feedback on the specifics of any issues you find. Then, after the Anniversary Update is finalized and official, you can simply drop back to the Release Preview ring and wait a long time for updates again (RP usually gets updates a couple of days prior to production).

If you really want it now, then join the Insider program. Even the slow ring has it at this point. It's definitely more than stable enough for daily use. There are just a few little things they're trying to iron out. By joining the program, you too can see if any problems affect you and you can provide feedback on the specifics of any issues you find. Then, after the Anniversary Update is finalized and official, you can simply drop back to the Release Preview ring and wait a long time for updates again (RP usually gets updates a couple of days prior to production).

This. I've been on the FastRing for quite some time now and the experience has been pretty fantastic.

If he did want, he would've rolled to insiders longtime. He's waiting for a stable build, and does want to be in stable build release.

Yes, we totally get that. But then stop whining about it.

What's this obsession with looking down on people for moaning? It is my unalienable right as a British citizen to moan and whinge constantly. As a topic, the weather can only occupy me for so long. It is a defining cultural imperative. To denigrate a Brit for whinging is practically racist!

That made me chuckle. As a fellow Brit I get you completely. This bloody English weather can only keep us moaning for so long.

I agree with you. Just I wanted to point out that even RP has Redstone .5 ready for ANY supported device w/ Threshold2. That's how I got it. Not only Slow/Fast.. ;)

Even better. That definitely means it is Coming Soon™. But it was probably some things that came up with wider distribution to the RP crowd that highlighted a few more issues, and hence the delay. Thanks for confirming that it's now in RP. :-)

It came to the RP around 10 days ago, only issue I have had so far was the lack of notifications appearing in the notification window until they started working again over the weekend

I had a similar problem over the weekend where my Band 2 stopped receiving all notifications. After rebooting, they resumed and my wrist vibrated for what felt like a minute straight while it caught up with all the queued notifications.

I have updated my 950XL with latest insider build. It seems stable enough to carry on with my daily tasks.
As far as I have encountered only one restart, there is no carrier name labelled for Phone 2 and Messaging 2 Apps, sometimes when I get a call from a saved contact number only number appears instead of name, it makes slight delay to launch the light of windows hello while unlocking the phone. But everything else is working as expected...

Release Preview is already on 14393.5

My battery drains fast in .5. In .3 it was great. So they burned something there. 950 AT&T btw.
.10 is supposed to fix that, but is not released on any ring.

Noticed battery drain on 0.5 compared to last Thershold build. Never had 0.3. Battery drain was perfectly fine the first week but noticed it yesterday until I restarted my phone. Something is definitely there.

yep, dropped 80% in 3 hours just randomly after it was doing fine for several days. Now it's back to normal, but something is definitely there causing a problem. I just can't replicate or figure out what caused it.

I don't know windows mobile phones as deeply as Android ones. But something is preventing the phone entering into "deep sleep" mode analog on wm. Try using battery analysing tools. I'm sure they exist. Probably an installed app is causing the problem keeping the OS awaked with a running process. One that you not always launch. It's just a tip. Posted via the Windows Central App for Android

Thanks Fernando! I think though that in this case it was something inside of the OS that caused it. This battery drain I referred to was random and popped up out of nowhere. This has happened a few times before with other builds as well. Everything will be just fine and you don't do anything different, but suddenly a massive drain occurs. Sometimes so bad that even when you put it on the charger it's still draining. Every time something like that has happened Microsoft fixes it in a new build (if you can prove to them that it's a widespread problem). Anyways, pretty sure it is something random in the Windows code that hasn't been sorted out yet. After it did the random battery drain it's been fine ever since and I haven't done anything different.

I'm not surprised, this is the worst update I've experienced in a long while in terms of instability. I've had to reset 4 times, the camera keeps freezing, photos app keeps crashing, Edge has locked up on countless occasions. It's almost like a massive step backwards to the early days of Windows 10 insider builds. This is supposed to be the build that's going public? Something went wrong.

What phone are you using???

950XL without the latest firmware.

Got the same on my 950, but none of the issues on my 650. Which makes me wonder.

Yeah my 650 is also running great on latest RS build.

My 650 has BT hanging issues when trying turn off. That's about it. A reset didn't fix the problem.

@Chris Sandiford I am having the same problem on my 950xl noninsider.... however, my girlfriend's 950 noninsider works very well...just camera goes on 'saving...' mode for 2-3 minutes...missed number of opportunities to capture beautiful moments on camera. Although you won't get much help here other than 'down vote'!!!

Weird. I'm hoping its a 950XL/firmware thing then and that it gets rolled out to my UK Vodafone network sooner rather than later. I was on -4 but I seemed to have recovered. People round here take criticism as a sign of non loyalty :-)

@DCPaul are the photos saving to memory card? if so test by changing to save to phone, if that sorts problem then try replacing memory card with a faster one. They have sppeds as well as capacity, it sounds like the camera software can't write the photo to the card quick enough

Did you do soft/hard reset or factory reset with recovery tool?
I had similar issues with my Lumia 950 XL but since I did the factory reset using recovery tool it's running just fine with latest insider build.
What I did after reset, kept the phone with regular update and after receiving latest update i jumped with insiders one. Just to be safe I installed and setup all my apps before jumping with insider build.

I took it back to square one a month ago to try and force the firmware to install but it didn't work, so it's a clean install.

Same. It got heaps of dislikes in the other article, but yeah... best check back next month.

It'll be rolled out within this month I guess!

Yes, doing it in a right way better than not, but at least, don't wait till last mint to say so.....

Then why did they confirm the rollout on 2nd when they knew,it wasn't ready at that time!

They said it would BEGIN rolling out on the 2nd. On that date some (not all) PC's and Xbox One received the update I am not sure what else can be said. Phones are part of the W10 roll out.

Hang on, let's stop and just look at who "confirmed" the rollout dates. I don't think it was anyone at Microsoft. From what I recall, Microsoft just said "the coming weeks". I could be mistaken here, and if anyone knows exactly who it was that first said August 9 and 16 for unlocked and locked phones respectively, please feel free to chime in.

Then that would not give the oppertunity for people to complain about it even though they have ZERO understadning on how the world works.

Well the problem is it will not be right - rushed or not

The problem is the bugs are still there even they delay for a few weeks.

Yeah, how dare they not give you bugs.

Proud of my bugged OS on my lumia 950 XD

Why are you down voting this guy?

That's not the point, the point is delay. They couldn't do it on time. So thAt's a fail. Posted via the Windows Central App for Android

Well, since windows 10 mobile hasn't been officially out for a year, they aren't late for an anniversary update now are they.

Hey, they have done it right for PCs and Laptops, they have done a lot with this update.

Habbits never die,my friend.

I think that there is a bug in 14393.5 that I cant find any cumulative updates, on either ring I choose.

There hasn't been any new cumulative update since 14393.5 on mobile

Wasn't there a .10 cumulative update?

Not for the phones. Only PC.

I was confused by MSPoweruser they state that mobile is on .10 just like PC

Thanks for confirming this. I was under the impression that .10 was for phones as well, so I've been wondering why I hadn't gotten it.

I was wondering that! I still haven't got firmware update on 950xl on Redstone but have it on my 950 production ring phone

The 950 firmware was released regardless of whether insider or not. I, too, am waiting for the FW update. The whole world apart from 000FR and 000GB

Yes, I know, but I have a 950 that has it and a 950 xl that doesn't. The only difference being one is on insiders preview. Both are unlocked UK phones. Can only assume the xl firmware hasn't been pushed out yet?

It doesn't matter whether it is locked or not. Branded phones will always need the carrier's approval for firmware updates unless you unbrand the thing with a clean firmware, which MIGHT change things.

both are directly from mircosoft so assumed they would both get the update at the same time but maybe the XL having slightly different hardware is taking longer to push to uk phones?

I got update.. To ios 9.3..

Which iOS 9.3?... Isn't Apple due to release yet another patch for that thing?

...and it still sucks (and, yes, I'm using an iPhone for the time being, also). Someone asked me what I liked about my iPhone, and I replied, "the case".

Seriously, compare ios vs ms mobile as a soft, than compare hardware plastic vs metal, third loook at a stores give me a break. there is only 2-3 official apps on mobile. yea i agree that a bunch of apps for android and ios are shity they have good and bad apps on store but microsoft doen`t have nither of them. Look at the share market all over the world. You know that you are minority when you see google play store and Apple store, where is windows store i dont see it. I rest my case RpKT

why etc? Posted via the Windows Central App for Android

Each to their own. If you like it stick to it. I like my 950

Its normal .... As expected...its microsoft...

weeks better than months. Anyone who cares is an insider anyway.

Hi,...microsoft keep there work "Comming soon" it really dissapointing....and wait for next week

They will start RS2, and you are disappointed????!!!!

Fine, Go in as Insider, switch to Fast Ring, and get it. Then you'll cry about large in your face bugs, that was introduced in this last build. But you won't be disapointed, right? Sooo you choose, a buggy phone where you can't even do a phone call, or be patient while Microosft docuses on fixing these last bugs, test things well, and you have a good experience.

People are so impatient these days. All you read are BT and Wi-Fi issues on certain phones for the last few builds, which should tell you something about the stability. I can fullheartly understand why they delay the release date. I love RS1 but I've just loaded TH2 on my 950 because the constant black screens and dropping connections. They can take their time fixing W10M.

All well and good your response but not everyone is as patient as you are. How long has WP users been waiting on an OS upgrade that justified the $$ spent at MS.

If you wated this long, you can wait 1-2 weeks, it won't kill you, and better justify your experience. You'll be double pissed if the OS is buggy with these issues.

disappointment again..by microsoft!! :(

Aaand the hype train derails for the umpteenth time ! But seriously Microsoft release only when ready :) good-guy Microsoft.

They need more time to clean up the OS. It's still buggy as hell and overheats my Lumia 1520 alot. I am really getting to my limit with Microsoft and that new Samsung Note 7 looks good. How is it Microsoft came out with the irises scanner first and it's still in beta? Samsung just came with it and it's 10x faster than the Lumia's 950 \ 950XL like what hell? Seriously?

I managed to get 14393.5​ on my HTC One M8 which isn't on the supported list & my phone works really well.

Using interop tools ...Yep WC or XDA. http://forums.windowscentral.com/htc-one-m8-windows/426772-how-install-r...

Thanks, I've been wanting to update to Redstone.

quite impressive, good for u bro

The beta test is over...quite over. Indeed.

*My* issues with the AU on mobile include making my Band 2 nearly useless by draining the battery way too fast, and Cortana is still getting cut off over car Bluetooth. "Now turn right" becomes "-ight" which makes using Windows Maps as a guide hard. If they can get those right by delaying the AU for everyone else, it'll save some headaches on both sides for sure...

though I was the only one seeing the battery on my band 2...,

I'm seeing it on my Band 1. Haven't been able to use sleep tracking in weeks.

Insiders already have it, but it's a shame they didn't get mobile out at the same time - Even just to appease the Naysayers who are always harping on about how W10M is a failure and that they are now "jumping ship" for the 10th time - You know, the people who treat owning a specific phone as a religion. On the 950 I can't identify any big bugs that would be holding this back, and it's by far better than 10586 builds now, but there must be some known issue internally that is stopping it rolling out. If we don't see more cumulative updates as Insiders before the build goes out, it'll seem strange so I'm sure we'll get a couple more bug fixes soon.

I just posted below...the 950 for me is pretty unstable. I posted my specific issues below, glad it ok for you, but it is far from stable on my 950.

Same here. My 650 seems to do a lot better on RS1 compared to my 950, which is both intriguing​ and miserable at the same time.

Does the Windows Phone Recovery Tool now have Windows 10 as the recovery OS? I haven't looked, yet. It would certainly be handy to have it recover to that instead of Windows 8, if there is a new officially released version. That Recovery Tool would also be best used if there were an option to provide your Insider credentials so that you could do a recovery to the latest Insider Preview for your phone instead of taking up time and data with over the air updates.

My understanding is that any device that shipped with Windows Phone 8.1 will always recover back to Windows Phone 8.1, not to Windows 10 Mobile. I think Microsoft wants to give people who update to Windows 10 Mobile and don't like it, a way back.

Nope, if it was an 8/8.1 phone it has the most up to date version of 8.1 released by the carrier for the device. Im assuming itll stay that way as win 10 mobile is kinda an opt in thing with the upgrade advisor app. However, if new firmware is released the recovery tool will get it.

Shucks. It would be great if the Recovery Tool offered the options.

Business as usual...if people are surprised by this, then you have been living under a rock...

To be honest I'm finding the AU very unreliable on the two PCs I'd updated including my SP4. Glad they are delaying mobile, hopefully they'll issue an AU update that will resolve these issues especially with edge.

Agreed on all points. SP4 on AU is horrible. I rolled back.

Few more days I guess....wait or move to insider...iam waiting no big deal.... Apple has many updates that have broken phones ,then fixed it with a patch...

But when will all the pcs will get the anniversary update. Its been a week and I am still waiting for it

Just go to the download page and download it manually. I did for two PCs as I was tired of waiting.

Oh I don't know this can you let me know which download page you are referring to

https://support.microsoft.com/en-us/help/12387/windows-10-update-history Just click the blue get anniversary update now button.

Here is the link I used. Just make sure it takes you to the correct region for your version of Windows. It is usually microsoft.com/<lang>-<variant>/software-download/windows10/, so microsoft.com/en-us/software-download/windows10/ for the USA, microsoft.com/en-gb/software-download/windows10/ for Great Britain, etc.

Don't wait, go to the support page, they've written many articles here about it... Use the upgrade assistant

Well that was unexpected... Anyway I guess there's a good reason why they do this. I think it's better to get a well working phone right?

"you'll know when" is that sarcasm

Its the new code name for coming soon.

Den Wen u release the update??

Very bad Dona....you are playing with us....u made me too much angry from 2August...R*

"but it does start to test the patience of Insiders" - I guess it should read non-Insiders as Insiders can get the update anyway.

No wonder they have only 1% market share

W10M market share is a fraction of 1%.

I have to be honest here, I'm on the latest Insider build and for me, its not ready... My phone earpiece turns non-functional, requiring a reboot, my camera often crashes and I've had a couple spontaneous reboots along the way too. I've been begrudgingly forced back to my GS6 (and I don't want to be) in order to have a stable daily driver. I'm 'on call' and I have to be able to answer & use my phone reliably. Hoping they get this sorted out!

I have those same issues with the Nokia Lumia Icon. Been thinking of rolling back to the official release instead of the Insider, but heard Redstone 2 may be out soon so I'm on the fence as to which direction to go.

I'm waiting for the final AU release as I'm hoping these are final build bugs they're working on ...then, I'll stay put. RS2 will be a mess for a while until the code stabilizes.

Mobile os is totally f'ed anyway. Still brutal battery, camera crashes and reboots. I suspect this update, like all the others wont change a thing.

I would have been actually surprised if they released it on schedule.

Lmfao. Honestly, this company is ran by idiots. If I missed deadlines like they do on a regular basis, I'd be **** canned.

Gotta love the unacceptable "you'll know when". Give us a straight answer, lady! PR is a part of your job.

Oh yeah, this was an official deadline...what is the company you run?

Are you naturally dumb or just pretending? Who said anything about this being an official deadline? And how does this relate to my running a company? The logical fallacies are astounding.

A) this wasnt an official deadline, but they missed the original "deadline", and if you look at all the other stuff they do, they miss the date they announce over and over. B) I don't run a company, that's why I said I'd be **** canned. If I ran it, I'd just blame it on everyone else like all the other CEO's do. C) Keep making excuses for this circus. People like you help them justify all the dumb **** they keep repeating.

Listen sport, I don't need an education in this...just chill out

Then don't question our thoughts, chief.

lmao, ah that one was SO good...well played sir. ;p

M$ is doing very well considering all things since Nadella took over (their stock is doing great), but they really need to work on the Mobile division. It's pretty bad that we shrug delays off these days as "well, it makes sense", thats not good. I love W10M but false promises aren't helping this platform

The forest could burn down tending to one tree, seriously why doesn't anyone get that the whole mobile phone race is won, it's about what's next...this is but a small piece of that puzzle, look at the bigger picture guys =[

Oh look, missionsparta is whining...again. They never set a deadline, you ignorant troll.

They said they were laughing both simultaneously, clown. Go look up the word simultaneously.

Aw. Seems like doing the countdown was silly. It's okay, I'll wait some more. I'll load up my 640 to see if it will catch this update.

Oh my... Switching back to my Palm Treo 680 is so tempting. No half-backed / eternal beta OS, no more updates that replace features with bugs, no more online slavery, no more annoying ads or on-app purchases in apps... Good old times

Why not just get a flip phone... Much simpler

Listen, sport..he didn't ask for your sarcasm.

No one asks for sarcasm, it's a gift ;)

Sorry, but there's no solitaire games on flip phones ;)

I wonder if we as consumers should actually endure this. I mean hey! I'm giving you money with no bugs I'm I?

What exactly are you enduring? The officlal production build works well with no crippling bugs so what is the hardship in waitng for the next update to be ready?

Well, we bought 950's and 950 XLs only to be told by a group of you that we shouldn't complain because it is just BETA. So if guess we have endured waiting for devices we bought to come out of BETA.

I really was expecting this today. Now I need to decide whether I'd rather jump into Insider to get it, or keep waiting. I'm really disappointed.

Not surprising considering the bugs still present (dead calendar tile ahem). I really hope they make the delay count and squash the lingering bugs for good

The mail & calendar tiles are particularly frustrating. I've submitted piles of feedback on that item....

GOOD! Take your time Microsoft, don't push in to pressure from people. While it does suck for those waiting for an official build, it only helps getting a more a polished experienced. The latest insider Fast Ring build still has issues (I havethe Lumia 950 XL), such as the screen turn off when you answer a call, and no way to turn it back on, until the other person hangs up, or you force restart the phone. Also after multiple connect/disconnect of Bluetooth with my car (say you go from home, to several locations, like super markets, in and out), th ephone can crash my car infotainment console as I drive, causing a security concern, especially that it is distracting as the system rebotos as you drive, you loose camera views during this time, and you need to force restart the phone in order to have the phone reconnect with the car successfully. I did read that some people with other phones have battery life problems. Specifically on my phone, preious builds where better. So I prefer Microsoft to take a few more weeks of deep testing, and bug fixes than to release a buggy build, especially with mentioned big bugs like I said, which really ruins the experience from an otherwise impressive OS build. Especially comapred to the current official build.

This. Same problem with my 950xl with the screen turning black & you have to wait till the person hangs up.

This delay is DEFINETELY due to HP's feedback to Microsoft. There's probably a LOT of bugs that's preventing that phone from performing at what HP thought it ought to. The Elite X3 HAS to be perfect when it comes out. Otherwise NO business will purchase it

Very nice, why can't everyone else be like you and at least try to show some sign of intelligence? =s

Your sure try and show some signs of it yourself.

I give lots of it with my candor and joie de vive...is it candor? No wait lol ;p

Perfect? Like the perfection on the overpriced premium Surface Book with its tons of endless premium bugs? The days of perfection end when MS turned Windows into a service. That is the perfect excuse to never take the OS to a finished state level.

True. But Windows Mobile has been getting "better". I think in his case, it needs to be "better" as per HPs standards and NOT as per MS. ;)

My main surprise is that Insiders haven't gotten any of the newer builds, which must mean they aren't any better than the one we have. That appears to be bad news as they do are having a hard time making progress. Windows 10 Mobile has been very difficult. I wonder why? Do they need hardware changes? If so, will any of the current phones be able to do Redstone 2 or 3?

Most likely not. And why would they support older phones on this new fabulous technology. I mean the new bugs, sorry, OS, needs more powerful hardware to run on. This will be sooo funny, cause then W10m shares will go straig form 0.1% to 0%.

I don't give a sht about anniversary update, for me it can last until christmas. I want the new rs2 update.....

It will come out and still be buggy af. The whole OS for the phone needs a new look and new feel.

I noticed the the lock screen dismissal after using hello is a mess on this build. Hopefully that is fixed.

If you on rush, get to insider, slow ring will be ok.

Nt expected,,,relly u guys r makin me dissapoint. ...bt still i love lumia❤..donno y!!

R u ok? U mst b a cmptr... Sry 0110000111100001010101010101000100001111110001010001

Seriously!!? This ":)" smiley use for such a sad news.

My PC still doesn't see the Anniversary update. Any thoughts on why??

Go to the support page, there are so many ways to get it...

Get it with the media creation tool.
I had the same issue, didn't notice it on 2nd and 3rd. Updated my system with the media creation tool.

It's buggy as well. Lotsa issues reported. Be happy rollout is delayed.

I was wondering, would it be possible to install android on Lumia 950 xl?

MS is a shi t no wonder.......theyjust giving us messeg ....to leave this shi.t os by their delays

Well I have noticed more bugs in the latest insider build fast ring.

Jog the jugs Dona and hurry up because my blood is now boiling.

Grow up Joing the Insider Program and get the buggy update Yes it is buggy and delaying the release date they never announced is a good move.

All these people saying Microsoft failed on delivering this promise, but they never said it was pushed back to today. The Aug 2nd delay they admitted, yeah, but they never confirmed how long it'll be after that for the actual release, they never corrected it to the 9th or any other date for that matter.

This is what happens EVERY TIME someone tries to be smart and posts dodgy "insider" knowledge on when an update is coming, people really should know by now that if it doesnt come from Microsoft its not reliable information.

Yeah, I mean fair play and good job to the guys here at Windows Central for reporting what they heard, but many readers seem to take rumours like that as fact. And then get angry when it doesn't turn out to be true.

i hope they drop a RS1 build to insiders tonight :|, we are hungry for a new build

That should be RS2 no? Anniversary Update is RS1

Microsoft is least concerned about its mobile device.
And, you blame the developers who don't bring applications.

Microsoft: "Comming soon" is my midle name!

So we've to wait till next week....

Nobody knows, probably not even Microsoft.

broken promises again MS...always like this!!!

It's not Microsoft's fault that insiders are so bad QA's.

MS is so tricky these days....

yes they never promise how long for the final version to be released....they are tricky! don't think next year will have the end version at all....dont expect that..its an ongoing project for them..they are changeable!!!

they will soon piss people off...they need to watch out seriously!!!

They probably have a build ready to go, but if it's anything like most insider builds, it takes a week or two before things start going belly up, so if they're trying to avoid this happening with the release build, it will take two weeks for them to certify a build from when they submit it as being ready. Just a guess. I don't think they've ever listed the bug where a week or so later, it stops workign properly. Don't get me wrong, I love Win10M, but it's disappointing when you think they've cracked it then a bit later, it starts going wrong in various ways. That said, mine is behaving at the moment, but did have a weird unlock issue a week ago.

their OS isn't the issue for people leaving their broken promises is.

So not releasing a buggy update is a bad thing? I have the update and can say it's a good thing they postponed it. Join the Insider Program or be patient for the FREE update. There are several features (and hopefully bug fixes) that are worth the wait.

Yes features like Kids Corner, PDF Reader and FM Radio. Worth the wait as when wait ends they are gone.

It's not a free update. Everyone keeps saying we bought our 950s and 950XLs as beta devices. It will be there update to bring it bought phones up to public use status, which it should have been on day off sale.

They are more interested in developing iphone android apps and hate windows phone themselves. They are making it fail themselves not wp users

Join the Insider Program and update if it is that important to you. As someone that is part of the program with the anniversary update, it is a good thing they're going to wait and tweak it. There are issues that shouldn't be there. Be patient or get the update.

Windows 10 mobile now officially dead

Nadella wouldn't know it is dead as he's using iPhone Pro. Otherwise he would've announced it long time ago.

Im more excited to new insider builds not the anniversary update lol.

I agree that they should wait and fix a few things first. I have to regularly restart my 950 XL after getting the update. It becomes unresponsive, turning off bluetooth freezes the device for a while, and apps don't seem to works properly. Hopefully the CU will resolve these issues.

After they delayed mobile last week they said a few weeks. So just relax and wait a little bit longer. It should come this year yet.

I knew it! They will broke my heart again! :(

seing that the most current insider for mobile on four lumia 650 and one 640xl that i know about causes random freezes and crashes when deactivating bluetooth it probably is a good idea to push the release back until such severe bugs are fixed. half the time after driving and using bluetooth in my car i have to restart my phone by pressing the start button for 10 seconds because it does no longer react (and yes i have reset it already just in case).

totally they themselves are the failing factor.

Miscommunication the big burden for microsoft

https://www.yahoo.com/tech/microsoft-welcomes-the-middle-finger-emoji-to...

Seriously I dont care anymore.. Its like living with a lesbian wife. u jst dont care anymore.

This new CU on TH2 could make unsupported phones to prevent downloading of Anniversary update

Remember all, Microsoft doesn't owe us anything. Nor do we owe them anything. We are free to choose other platforms, though are hearts are aligned with Windows 10 Mobile. It's better that it comes out polished then a congealed mess. Maybe they are waiting for Wallet 2.0 or maybe they are waiting on Skype Universal. Only Microsoft knows. Let's be honest, we haven't been disappointed with the stable releases so let's just wait on this one. If Microsoft gets more share of the market, which they may one day do, this won't become a thing of the past. Android has seen the same wait. Apple sticks to a schedule but that's because they are Apple and have the market share to hold up and capital going to RnD backing that development

Despite all the excuses and reasons that many wp users post. This Co. is extremely poor when it comes to how they handle their business. Why is it that whenever there's any type of release of software for Mobile that the horse is always put before the carriage? I'm a wp user and I went from a 920 -> 950xl and as it shows I'm still a supporter but even supporters become disillusioned. You're telling me that any current or future developers that you're begging to continue and come to the platform are idiotically stupid that these constant delays are promising to appetising to them? Forget all the obvious "get it correct" first before release, don't advertise any release date until it's truly ready. You're simply just upsetting current and possible future consumers who're interested in coming to the platform.

Loosing trustworthy. Please deliver the commitments on time even if it is a small thing.

To be honest, they never said it's going to be today.

it was confirmed by daniel one of the article editors on this site that today would be the day, even using going as far as using the word "accurate"

Microsoft never said it though

Actually it was the result of wishing thinking from Daniel. He wished that it would be released as soon as possible so he said what he said.

What is this some l
kind of joke?... you'll know when??? wow.. F-ing imagine if they said this when it came for xbox. It like they're treating their customers like peasants "now I'll pay you tuesday sunny boy" "oh gee, I can't wait for tuesday to come by!" *Tuesday hits* "So, are we getting paid today?" "ohhhhh noooo, not yet, but you'll know when.." aka forever. Look MS, don't say s-hit if you ain't got none done!

That attitude is why people have such a negative argument towards Windows in mobile devices.

Does anyone know if the AU for PCs is rolling out in phases? I'm just a little surprised that I still haven't received the update.

YES YOU ARE RIGHT, ITS OUT IN PHASES, ihavent got he update yet

For all the people who are criticizing their work. Do you really think they would do something like that on purpose?

No, people aren't saying that. The point is that Microsoft tends to often overpromise and underdeliver. Stop giving us the most optimistic release dates and plans when you never hit those target dates. Tell us when you are 100%, or give us a pessimistic date, so things aren't constantly delayed and MS isn't always coming off as aimless and incompetent. Maybe the we wouldn't have had to hear late in the game (read: well after folks bought Lumia 950/950 XL hardware) that the first major update would be moved from Summer 2016 to Spring 2017.

Maybe they ARE doing this on purpose. Maybe they want Windows phone users to get frustrated and slowly leave the platform so that it would be easier for them in future to kill Windoes 10 Mobile.

I am using Lumia 730, so well I get the anniversary update.? And also wanted to know will I be able to roll back to wp8.1 if I wish to.?

How does MS expect their dwindling fan base to remain or grow if they continue to give shabby service?

My biggest concern is that I haven't heard anything about Windows 10 Mobile coming to the Lumia 1020. I think that phone will be left in the dust. Which is a shame, my mom loves that phone. I guess maybe I'll pass this 950XL into her then... Hopefully something better comes along this fall.

Hopefully MS will came out the successor of 1020 someday.

Microsoft has already confirmed that that device is not getting W10 officially and can no longer get it via insider. Dont expect anything else from MS regarding updates for 1020.

"You'll know when"? Keep it up Dona and Satya will put you on the Lumia bus.

Atleast give an update today with bug fixes for final we can wait further.

I would say that W10AU is better on my Lumia 930 than on Surface Pro 4 which always needs to be restarted to work fine

I think it'll be updated within this month. MS will show the world that Windows phone capability.

Dear Microsoft. U can take ur on time... But expecting a good result.... Now wp10 looks like DOS in computers.. Cant even compare with lollypop.. :(

What android have the same or less than that of wp10. But they cleverly marketed in new packets.. They could catch eyes of market. The Current UI of wp must be modified..

Hahahahahahahahahahahahahahaha no words

Microsoft is taking too much time to Finalize W10.It will cause customer dissatisfaction.

Everyone give Dona a break she has been grinding with the team to give us stable builds

I'm glad that Microsoft didn't release the current build. I'm currently running build 14393.5 on my Lumia 950 DS unlocked and there are two major problems.
1. Turning off Bluetooth gets the phone stuck and unresponsive. A reset must be done.
2. At random times, When unlocking the screen, the lock screen doesn't show but the iris scanner turns on. Sometimes you have to wait for a minute for the screen to turn on, otherwise you would need to restart the phone to get things working normally. I hope MS irons out all these bugs then release to public.

I hate giving fake time, or promise things that one can't do , if Microsoft has real manegment , don't say a time that you can't reach and show some respect to the users , if there is actual mind being used, give an honest time puting into considerations the problems and give delayed time even if it would be ready before it, not giving early time to gather media and sites go talk and make bubbles for customrs to act like puppets to flood their social networks by retweets , enough being childish or act like a real manegment System , like any other company if MS want to compete against successful companies , go learn first how to manage time , and a-b step in anything!!! we won't be annoyed if they said it won't be released for another 3 months but don't lie or misdetermine the excat time & we can accept your mistakes of misconception of some people !! Show some repected to the minds of users, and don't tell me go for insider, it is my personal freedom as a customer to go or not, and i chose not, and i have rights to be timely respected

True that.... They make this as a habit as from the beginning... Microsoft must Just do the the ******* changes and then then release the date.....

Don't know dude... I stoped blaming windows.. No use.. Lol...

Hope this doesn't mean Windows Mobile has been shuttered by Nadella

I think the majority of users that are locked into carriers like AT&T are growing increasingly frustrated about the waiting for the firmware upgrade, and waiting for the Anniversary Update. I fully respect that Microsoft wants to put the "spit and polish" on everything before releasing - I DO get that. But a lot of these 'announcements' about alleged and potential release dates tend to confuse users that are already frustrated...WAITING.

I am waiting from Morning , but when i read that ,, then ... no need to waste my expectations ...better no wait ... One day it will be automatically

Next time donna may tweet.. If everything goes right... first and second anniversary update will be rolled out together in 2017..

Not felt the need to contribute any posts to the community in a long... long while. First things first -> In theory its impossible to crush 100% of bugs especially in a complex system like an OS, but MS should strive to be as clean form bugs as possible. They have the resources and they have the time especially since they have addmitted they are no longer trying to compete with iOS and Andy. I have been on WP since 7.0 and it has always been a flawed experience, always producing frustration because I was kept from the bliss of fluidity and simple bulfillment of its suggested capabilities. I dont know why I have resisted getting an Android again (my wife's Nexus 4 is still going strong) but I am sure many a WP follower had quit due to the buggy natue of the OS in ALL it's itirations. So, aiming for a smoother (almost) bug free release, in IMHO, the way to go. Even if it takes a few months more. I don't care about new shiny features I wont even use, I just want the basic ones (all of them) to work properly for once. I´m tired of hitting an email notification and having it open an email from a differen account. Take your time MS, make it count. Second, there is a real need to be more transparent with the users. Explain why and when things are going to happen. This will help keep the community alive and well. The only reason MS still even have people who want to be insiders is because they feel some sort of affinity towards the brand or the experience of using the software (in spite of a buggy buggy past). So MS would do well to be super communicative with those who still use the platform and are not insidrs (i.e. real world customers?). There are not too many of those these days and MS should be treating them with extra value. Good communication in this day and and age costs close to nothing and letting valued customers who have waited it out for so long, play a guessing game, is just a poor poor strategy and perhaps a lack of respect. So in short, release when its worth releasing, and tell us why and when (even if you don't know which is also fine:))

Seems they forgot to compile the Mobile OS completely. From the reminder they came to know that they has an relese date for AU for Mobile today.

It did not compile, can't ship :(

None cares. Release when it is free of bugs.. Bugs are disappointing..

Microsoft and the eternal "soon"

I am actually happy about this. I have the latest build with the latest firmware, and I do not think this is should be an official release at all. We Insiders are ok with minor things not working perfectly, but not the general public that won't have patience with something so minor as Bluetooth freezing phones. This is a good move.

Battery is draining very fast on my Lumia 1520 plz do improvement first

They probably just forgot that win10m still exists.

Seriously, how many people do they have working on mobile now days. Two, three... four?

I have to admit, I am totally okay with them pushing back the availability of the Anniversary Update on Win10 Mobile. It means that my son can actually continue using Kids Corner for a bit longer before it is killed off by the Anniversary Update! J

No need to wait guys!! This is none sense at all.. Microsoft/windows mob. is now on self destruction.. The only stronghold ground of microsoft is in "pc" not in "mobile phone" but watch out microsoft, because other company like apple and google will feast in your pc ground, so act fast or be eaten!!

Urgent and out of topic.. Is the charging adaptor that's supplied with the Lumia 950XL/950 universal ? As in, will it work in 110V and 230V countries? Thanks. :)

It depend on your adaptor mine is 220v

Is yours the US adaptor which also works with 220V. I wanted to know if the US adaptor (110V usually) supports 220V too.

Only less than 1% of the world is waiting for this update.

You are very generous. 1/3 or so have smartphone and 0.1% or so of those have Windows 10 Mobile smartphone.

People keep complaining about "how bugged Windows 10 Mobile is" but seriously? Is that true? It might be true like a year ago but right now is pretty ******* stable if you ask me. I have been using the anniversary update on my daily driver and how many bugs I have found? Zero. People like to believe iOS and Android are such a perfect pieces of software and they seriously need to wake up, every OS in the world has some problems! This is a fact but hey nothing is forcing you to use something you don't like, if you wanna switch platform please be my guess but for the love of god just ******* do it instead of whinning and ******** about your current one. Thanks.

Can anyone please tell me if i chose insider build and then if anniversary update comes in future then how i can get Rid of that insider build???

Another clear sign that they don't know what they're doing! Hire professional people or get used with 1% of users forever!

Aaaand there is not even a cumulative update today.

Can we get a cumulative update for the anniversary update on mobile at least

I have .5 on my Lumia 640(temporarely joined insider for it) and I like it. I think a lot of these "delays" are because they find upgrade problems and they try to fix these too. A lot of stuff is in the cloud, it needs to get along too. For example with the universal notifications a cloud synching issue might cause battery drain because your phone gets in a synching loop. It's just an example of what could go wrong that is not completely related to the OS build. Just have patience, we're on Winmo 10, we will get this update and 2 next year like we got all other updates they promised we will get.

I don't know what it is but the other day I caught my self looking at a Samsung j7.

If it's true that there's battery drain in standby then I'd rather wait till it's fixed.

When is windows anniversary update coming to India

Hello i am waiting for official windows 10 launch.

Plzzz add call recording option on lumia 640

Since the display brightness control on my Lumia 640 LTE got broken with 14393.5, I highly appreciate any time in order to fix it. No, hard reset didn't resolved it.

Why I'm not surprised? Haha, I can wait.

I don't think that they are the Masters of Software/Digital world more. They mostly ask us through their Insider Program to develop Operating Systems for them. And they . . . they are busy with firing their new employees joining Microsoft through new acquisitions.

I don't think that they are the Masters of Software/Digital world more. They mostly ask us through their Insider Program to develop Operating Systems for them. And they . . . they are busy with firing their new employees joining Microsoft through new acquisitions.

I want the Anniversary Update cause I want to use Cortana, as it's FINALLY coming to Mexico

I already knew. Also bunch of people on here making excuses for MS. :D

Damn Microsoft at it again xD

If you're so desperate for the update NOW, join fast ring and quit whining.

we should be pleased. who wants a screwed update in their phone?

Hello, the last three updates I received were: On May 19 (10.0.10586.318), on June 19 (10.0.10586.420) and on July 17 (10.0.10586.494). I have an 640 LTE device without carrier, in Argentina. I guess the next update will be arriving on August 17-19. No problem in waiting, my phone runs WM10 very fine. What is that 10.0.14393.67? Am I too out of date?

Just out of curiosity did Microsoft released a cumulative update for those running Windows 10 Mobile 10586? I haven't seen this update come through yet. Weird because cumulative updates have been coming consistently every month.

I hear you bro.
So no 10586.545?
Sent from L720 running w10m via insider.
Now you know why I am curious.

While I am disappointed that it did not come out. I'm still would like my firmware update for the ATT 950. Maybe with the update?...maybe.

No update for my dual sim 950 in Jamaica.Maybe before the week ends we will get an update.Patience is the name of the game.

Of course I won't get an iPhone. If I wanted one,I would have got one already. Who wants the most common boring phone in the whole world?

Haha.. Nothing new.. This is Microsoft.. Building reputation like Indian Government offices.. Super lazy, never keep their words, never gets work done at one visit, dont care.. But hey, It's like celebrating your baby's birthday two weeks later. ROFL. Who does that?
Sent from India.
That's why I know how the govt offices are here. And So does Satya.

All these issues will be solved if Msoft hires a few more programmers.

Anyone received .545 already? My factory-unlocked Lumia 535 didn't get it yet. I'm in Argentina.

I've been using Microsoft Windows since Win 95. Ancient times. We used to joke that we should call Microsoft and ask what exactly what they did for a living. You think things are buggy now?
Releasing half baked products is never a good idea. I'd rather have things as stable as possible. But, those of you who are berating people who are complaining about delays and neglect only contribute to Microsoft's long held sense of entitlement. If you put down good hard earned money for a product you have a right to have it work correctly and be updated in a timely manner. And when that doesn't happen, you have the right to complain. And if you don't think so, I don't understand you at all. Unhappy customers are what usually motivates corporations to improve. In everything they do. With that said, my 950xl is working fine and I am in no real hurry.