Windows 10 Mobile Creators Update runs surprisingly well on older devices
The Creators Update is a "minor" release for Windows 10 Mobile, but we've noticed a lot of under-the-hood improvements, especially on older devices.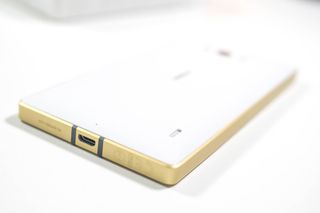 It's not often that you find a software giant such as Microsoft improving performance on older hardware with a software update. You'll often see Apple release a new version of iOS, and everyone running last year's iPhone will begin complaining about poor performance, for example. With the Windows 10 Mobile Creators Update, on devices like the Lumia 930, 830 and even 550, things are looking a little better.
I find that things are a lot more snappy with the Creators Update on my Lumia 930 compared to the Anniversary Update, which was released in August of last year. From installing updates to downloading new apps and launching them, it all just feels a little more snappy, and that's really awesome to see.
A lot of people are criticizing Microsoft for essentially "leaving behind" Windows 10 Mobile with the Creators Update, but just because there aren't any new major features on the surface, doesn't mean there aren't any improvements at all. Microsoft also fixed a number of bugs, making the experience generally a whole lot more pleasant. I'm not afraid to call the Creators Update a minor update for Mobile, and as long as the company continues improving it under the hood, I'm happy.
Of course, on higher-end devices such as the Lumia 950 XL and HP Elite x3, things are even snappier. Windows Hello is really good at seeing your iris from further away, and that's awesome to see. It's still tagged a beta in the Creators Update, but I'd be willing to say it's no longer in a beta state. Sure, it's still a little slow due to that silly Windows Hello "wink" animation, but that's a minor concern.
I remain indifferent regarding battery life on the Creators Update. I find my high-end devices last just as long as they normally would. The same goes for my lower-end devices. I find the Lumia 930 hasn't suffered in battery life, but my 830 has slightly. Not sure what would cause that, but it's something I've noticed. I know some Insiders said they were seeing some significant battery drain with the Creators Update, but I'd say try a reset. A reset always helps.
We're expecting Microsoft to roll out the Windows 10 Mobile Creators Update to eligible devices in the coming weeks, likely a little bit after the Creators Update rolls out for desktops. If you're an Insider, you're already running the very latest Creators Update builds, meaning you're already benefitting from all these new under-the-hood improvements. We'll review the Windows 10 Mobile Creators Update in full during the next few weeks, so keep it locked to Windows Central.
Windows Central Newsletter
Get the best of Windows Central in in your inbox, every day!
Zac Bowden is a Senior Editor at Windows Central. Bringing you exclusive coverage into the world of Windows on PCs, tablets, phones, and more. Also an avid collector of rare Microsoft prototype devices! Keep in touch on Twitter: @zacbowden.
I actually noticed this too. I installed the latest build last night on my HP Stream 7 and it's actually usable. I'm obviously talking about desktop and not Mobile.

The only thing i want now is decent battery life on my 950xl. Feels like a toaster for the past few weeks

I had to do a hard reset.

The 10.0.14393.953 update released about a week ago improved the battery life on my 950XL. Other people have posted that the newer Insider Preview builds have increased battery life also.

Unfortunately not for me. I've had great builds in the past but every so often a new one comes up and ruins everything. Im not even an insider on mobile. Is there a permanent fix or do i have to replace failed batteries every few months

I'm glad to hear this. My Stream 7 just sits there most of the time, but I do keep it updated. Maybe it'll prove more useful than a paperweight.

Hmmm.. I use my HP Stream 7 all the time...and i'm still on Anniversay update on this thing. I use it mainly for media consumption and its been more or less solid...save for the annoying blutooth issues every now and again and non-functioning capacitive Windows button (more physical damage than software). But its my main media consumption device on the go.

I think I have too many toys to claim the same as you. I picked up a MicroCenter Winbook TW801 a while back, and with its 2GB of RAM and full sized USB port, I use this more regularly than the Stream.

I don't think I've been able to update mine...never could clear enough memory to upgrade it. I'd love to though!

I know, it's a struggle to deal with the 32GB of onboard storage. If you aren't using the device regularly, it's more likely you have more space. But if you are, like my Stream laptops and similar systems, then it is a chore to back up files to clear space, and get it updated!

maybe its better on Lumia devices, but non Lumia devices like Samsung Ativ S/SE or HTC suffer a lot. The Ativ S/SE which has the same/similiar HW as the 920/30 are rebooting on they own every single day, edge is freezing, BT of NFC bugs, brightness bugs, dead display bug, freezing when accepting calls etc.. Shame because low end devices like 550 seems to work better

ever did a hard reset to see what that gives? Legit question, not busting your cap...

yes, even changed from Fast ring to Slow ring... the only stable version I have encountered on my Ativ S is the Treshold 2 build /currently 10.0.10586.839 / - thats the best with minimum bugs but this phone is not my daily driver

I have 2 Samsung Ativ SEs (1 as a tester, 1 as a DD).
I was having some issues with builds, but the one I use as my Daily Driver is 10.0.14393.576
Haven't had any issues with this particular build with the exception of minor battery drain, nothing that's overwhelming. Waiting for the creators build to come out and will update it on my tester to see if battery life is similar or improved.


10.0.14393.576 is the Anniversary update, you are a bit behind. Actual version is 10.0.14393.953 with minor bug fixes

I'm using a Lumia 950 XL and am NOT on the Insider Preview and still many of the bugs you mentioned. It restarts randomly throughout the day (usually when I'm trying to turn it on or take pictures or something important), apps freeze a lot, the display sometimes gets stuck really dark, and it gets burning hot doing simple things despite its "revolutionary" liquid cooling that doesn't seem to help at all.

I am reading all the complains from owners of 950/950XL about the issues they have with their devices. (I'm talking about non-insiders owners) I own a 950 and I haven't notice non of the mentioned issues. No getting hot during games (it is hot but normal hot as it should be), no camera issues whatsoever when taking pictures or recording videos through default cam app, nor when taking pictures with other cam apps (tried most of them). Browsing is fine, no crashes so far on Edge, Monument, BlueSky or Surfy browsers, even on Opera Mini too (if you know what i mean). Mail and Calendar app works flawlessly, etc Simply putted, my 950 works great. Now, either i bought a stable manufactured phone (it is manufactured July 23th, 2016) either i am just lucky. Dunno!

My wife has a 950 and she has had the same luck as you have. Her phone has been totally bullet proof and battery life is absolutely amazing.

Ditto, I got my wife a Lumia 950 and it works great for her, never crashes or anything which is great for me as when something doesn't work, I hear about it pretty quick :)

Hi, My Lumia950DS is a excellent phone. I have not had a single problem since I bought it. And the battery life is very good. Do not change it, much less for an iOS or android. Never, ever.

For those with complaints about rebooting, crashes, etc. on the 950XL, I can tell you this is a known issue with the battery. In fact, if you happen to do a warranty replacement on your phone at the MS store, they will give you a phone without a battery because they are out of replacement batteries. I picked one up from Amazon (do a lot of research before you buy) and all my problems magically disappeared.

@Clancy Weeks. Wait, a replacement under warranty but no battery?! 🤣. That's absolutely nuts. Well I suppose it's a much better experience than those of Us who don't have access to a Microsoft store...

These are old phones you mentioned. How many old android and IOS phones can receive the nougat update or the IOS 10.xxx?
Pappale, I thought you've jumped ship by now, what are you waiting for?

After CU is released do you guys think older Lumias (930/1520) will update directly from 8.1 to 1703 or whole path 1511-1607-1703?

I doubt they'll need 3 hops, but 2 seem likely.

Last time I had to flash my Lumia 830 it jumped from 8.1 straight to 1607 - one or two cumulative updates behind but oh well. Seems like we need to install 15051 first though, at least for now.

I think it might be three hops.

Really great to hear. There have been a few really stinky builds as recently as two months ago but things are humming along well now!

Great to 'hear'!
On a side note: Shouldn't the article subtitle be 'Seems Faster!' Instead of just 'Faster!'? You know, nostalgia and stuff? 🤣

Yes, but when Desktop gets the update we'll get "Soon" when we ask about Mobile. Nostalgic enough?

"Soon" won't be good enough...what we all need to know is Wen in India!!!

India might be getting it, but what about my 521?
It's amazing everyone clamoring for Win10 on their specific phone just disappeared.

Oh, I missed the good old "Wen in India?" period when people were certainly in better mood than today regarding Windows 10 Mobile.

Strange. The 3 Lumia 950s and the 1 Lumia 950XL are all noticing more odd lags and pauses on the creators update. The good thing is random restarts are nearly gone. The bad is they have been replaced by random 30 second freezes.

Install 15063 and do a hard reset.

Already did on one. I have a 950 that updated to 15063. Then said I needed to update my insider status and restart. After restart I got a solid blue screen. Ended up using recovery tools and it took several tries to get the timing right to recognize it. Updated from 10586 all the way to 15051 and it hung on that update. Did a factory reset and I'm finally on 10563 but because of all the resets my good backups expired and I lost almost everything. The first thing W10M does on setup is a backup which expires any older ones. Good thing is starting fresh I cleared out some stuck apps but all the phones still experience random freezes. If you launch and app sometimes it won't let you leave it without a restart.

Wrong story. You can disable auto backup. It looks like you'd better stay away from insider builds.

Interesting side note. My 1520s run the latest version great.

Funny I would get so many downvotes for telling the truth.

This is a religion for some people. Telling the truth that you told is like a sin to some of them.

Don't be stupid. No excuses needed.

No excuses were made. What are you talking about?

You do not even know you can disable auto backup. Stay production please. And THAT is the truth ;)

Well considering the backup needs to be tested your comment doesn't make sense. Further, in the past the backup was the safety net for when insider builds go bad which also doesn't make sense. Once my phone blue screened, turning backup off again doesn't make sense since you can't do it. In my comments you don't hear me ranting the system doesn't work. You hear me commenting it doesn't work. I know it's an insider build, but I also know as an RTM build and 2 years in production backup should be working. But, that is what the feedback hub is for when it works and that is where I put it. Considering this site is a Windows Mobile fan site if you haven't noticed we also share experience here. If you don't know how the process works for backups, haven't been and insider since before the insider program existed, don't understand the letters RTM, or in IT since well before this site existed let's save the condescending remarks for someone else.

Those are not downvotes...downvotes are with negative signs.

This looks more like a hardware issue, probably battery. Check if your batteries were manufactured before November 2015. Those batches had a lot of problematic batteries.

Well the Lumia in question is replacement #4. All were new retail box replacements. Another 950 is on #3 and the latest is a return shell. The 950xl is #2. All in all that makes 10 unique devices. Two have been replaced within the last 3 months. They definitely had hardware problems but the issues I speak of carry over. I also have the same issues on a Surface Pro 3 and a Surface Book on the creators update.

The last couple updates to my Surface Book I have also been having some of the sleep issues again we had in the beginning. I dont hear the fans blasting but I'll close it to sleep at like 70% battery when i go to bed and when i open it the next morning it will be at like 20%.

I hadn't paid much attention but come to think about it I've been charging mine a lot more even when it has been closed.

I really hope it doesn't get worse. I've already gotten use to not having to charge a lot and now it's becoming an issue once again. Fingers crossed!!!

don't understand the downvotes... Noticing the same thing on my 950XL and 930... Seeing the "Resuming" screen again. Suppose after all those builds, it's time for a hard reset but have to find some time :)

Me too. I was bummed out to see those return. The last update seems to have fixed that a little though.

Never really thought about it but now that you mention it, yea my 930 does seem a bit faster....

Yup I noticed my 930 seemed really snappy a whlie ago... can't wait to have production release preview updated on my 950xl

For a second I though this was going to be an article comparing speed in opening apps and general OS fluidity on devices such as 920, 1020, 830 and 930 pre and post Creator's Update. Oh well. Maybe some other time guys.

I also expected more than "feels a little more snappy​"! What a disgrace of an article.

15063 works well and seems faster (tm) hacked onto my old Lumia 1020. I really wish they would reconsider allowing older devices to upgrade. Unfortunately, to get it to install required emulating a newer device such as 950, so any feedback saying how good it is would not show as coming from a 1020.

Plz share how you did that , I want to install it on a lumia 1320

How about running it on a 920? My mom is still enjoying it, but of course her phone isn't getting any of the new features. With first party app support dwindling fire WP8 it would be nice too update her OS. She doesn't like any of the current Windows phones.

Still seems like a lot of bugs... Custom Text Tones haven't worked for how many years now? Doesn't stop me from using my phone... it's just frustrating.

1) windows 10 is still slow compare to snappy stock or skinned android..S6 beat my L950XL at all task from bootup to multitasking sadly later have alot of features. if android wins then it doesnt make sense thinking about ios, as it is way more faster than android. 2) on L730 it is still slow. bottom line: i'm done with windows mobile L1020(no update), L730, L535(touch problem), L930 special edition gold and black ( mic problem), L950XL(Lte problem and all 4 mics doesnt work as nokia wants)..Good Bye Windows mobile.

Working fine on L730 no problem with touch.

I don't understand all of the down votes he's getting. I've never seen any build of W10M ever run faster than Android. The start screen is pure genius, but the rest of the OS and it's performance is a dumpster fire.

My 950XL runs much smoother than the LG V20 does that I also own. lagdroid feels slow and clunky.

Interesting. My Sony X Compact (which has a mid-range processor at best) runs so much faster than my 950. I don't have to wait forever for apps to open. It's pretty nice.

You don't on a Lumia 950. Except for some apps. If app start is so important, leave them running in the background.

I do and it still isn't as fast as it should be. Too much loading going on.

Blame the developers. Most apps run quickly on win 10. Only a few like Spotify and messenger are slow. The latter was even fast until they broke it with that crappy update. Now I can send gifs but takes 10 years to load.

Come on mate, lagdroid are gone 4 years ago now, android is snappy when you buy a phone for at least $250

Runs fine on my L1020. A little slower than our L650, but still works great.

I thought that they pulled the plug on allowing w10m to install on lumia 1020

They did. I had to a few things to get it to install. So far no issues. Like I said, it is a bit slower but still works.

Can someone please tell! that what's build number of creators update?

The current build is 15063. I'm not sure if that is the same though.

Even though I have the 950 and I like it, every time I see an Icon/930, I miss having my Icon.

Yeah Icon is a beautiful phone 😍

Likewise. I have a 950 and Idol 4S. But I always miss my black and gold 930. Most beautiful phone I've ever owned.

Wait, you've actually seen somebody else using a 930.........i live in NYC, i can count on 2 hands how many total people I've seen using a Windows phone in the past +/- 3.5 years I've been using one. My original reason for getting one (Lumia Icon), was because the cameras, and overall performance on Android phones really sucked at the time (I had a galaxy nexus). I really loved my Icon, the charging port broke on it while it was still under MS complete. The MS store in Manhattan that I bought it from had discontinued selling it, so I got a brand new 950 for free (score). I really do love the OS, and think it has so much potential, but the lack of apps is really pushing me back to Android (even though everyone else I know uses iPhones). The GS8 looks pretty awesome, but I'm really curious if Android is good now (I need some specific apps that aren't available on W10M). If they would just bring back project Astoria, these problems wouldn't exist......or, if the new "Surface Phone" was able to emulate Android without a performance drop.

I've seen someone else using a 950 in chicago and I was like "my people have arrived"

My officemate has a Windows Phone (640XL) even though I tried to talk him into getting an iPhone. He just needed something simple. But he likes it.

Ok you talked me into it....

Such a missed opportunity. With a name like Creators, should've been so much more than just bug fixes.

The Desktop side got a lot of features.

No. They don't care about old devices. Their is a brightness issue in L730 since the anniversary update and it's still there in CU slow ring.

So is there any way of getting this onto my 928? I rolled back to 8.1 because of what a gigantic steaming mess 10 was on the phone, and now it seems like I can't upgrade again. :(

http://forums.windowscentral.com/windows-10-mobile-how-guides/436253-%5B...

Umm I sure hope it works on older hardware because there sure aren't any new hardware to put it on.

It's not so bad in the US market with both Alcatel Idol 4s and the HP Elite x3. Both are great phones from late 2016.

It works on all WP8.0 phones almost, you just need to mess with quite a few things.

1520 super 👍 with 15063 fast build

I still like the wink. wink is bae.

*holds Lumia in italian* 📱

Very snappy on my 950 and a definite improvement over 14393.

Seems faster and interesting.

My Lumia 1520.3 runs really fast with the update. Faster than my 950 without the update.

It's actually running quite okay on my 640XL. Not as fluid as 8.1 but it has improved compared to previous builds.

What about the 640? is getting worse everyday :'(

Still slower than 8.1, faster than TH2 and maybe a tiny bit better than Anniversary.

I have a Cricket 640 that has never been activated. I like playing with it and it is running 15063 with no problem that I can see. I love that phone. I wish I could get it unlocked without having to activate it on Cricket first.

Mine too. Not so much regarding the speed, but bugs and 1GB not been enough memory anymore. After the 953 update, I had a crash the 1st day, and losing sound over bluetooth on phone calls. Can't keep more than one app running, like Endomondo for recording a bike ride, and Maps at the same time for navigation. This used to work a while ago!. Can't share anything on Facebook using the share button from another app. It may work after trying 10 times. This used to work also. Camera app stays on Saving... after taking a few photos, and this is only fixed after a reboot. I think I should open a topic to discuss these things. Is it only my phone? Thinking of going Insider, now that we know 15063 is the final build. Then going back to production. I did that on AU also, to get the update sooner.

I actually interope my Lumia 630 dual sim to get Redstone update and is currently running the latest production build of redstone 1. I daresay that the more update MSFT pushes out the better the performance of my device. Bare in mind that my Lumia 630 has only 512 mb of ram and below-average CPU. I am happy with the performance of my phone. But i wonder why MSFT doesn't allow a lot of Lumia to get Windows 10.

The SD400 is fine-ish. The 512 MB ram really kills W10M.

Could you give a link on instructions, I love my 630. Would love win 10 on it.

Just googling for interop unlock and instal W10M on u suported device

I'd love to ad a comparison for the Idol 4S, but it's been on the Insider Fast Ring from day two. And running it nicely.

I really understand now what that MS exec or whoever meant when asked why they continue to support and develop Windows 10 mobile. They really are just keeping the code up to date because it runs on ARM and has cellular capability. There's nothing new whatsoever that I can find going from production to Fast ring today on my 830. Except the annoying screen blinking out bug has apparently gotten worse. Oh, and a 3D preview app that I uninstalled immediately. 👍🏻

Yeah that blinking bug just got worse lol

Zac, how's your mic performing on your 930?
I use that phone myself and ever since I upgraded to the earliest Windows 10 builds, the mic stopped working on anything but calls. There's no sound when voice recording, no sound when recording video, nothing.
I've tried both insider and production builds and hard resets. Never works. Only a roll back to 8.1 fixes the mic issue...

Anyone running this on an HTC One? Have it on my 950 but been holding off on jumping my wife's off 8.1 till i got some good feed back.

A little pedantic, but if you are an insider on the fast ring you are already running the latest creator build, if you are an insider on the release preview ring you haven't got any build of creator update yet.

I meant to add that my Verizon phone handles the mobile well too, and as we know Verizon has yet to offer a Windows 10 phone.

Even though I generally agree, the latest build does have known issues , especially Gatt support which does not seem to be working as it should also background tasks lacks the required speed of use , however overall these are all minor issues amongst great OS improvements.

Not supported at all, and impossible to recover when it gets broken. Just to try and enjoy as long as it works.
This week I got Creators Update 15063.0 (coming from 14393.953 along 15051.0) installed and running on my good old spare Nokia Lumia 1020.
And yes, I do agree. Feels more smooth compared to the Anniversary Update builds.
Thus I can't hide some faint regrets about the pretty limited list of upgrade capable devices.

I have been running Redstone 2 on my L1020 since the first build off of the AU. And no issues whatsoever.

Can only dream they will release it to L1020s...

Did it fix the VPN, issues?

Any idea when this build will be released.. Because I've not got this yet

I wish that they would release it on the 920. I would actually buy a second 920 if it is updated. Best hardware ever for its time and it is solid as a rock. I dropped it a million time, was out in sandstorms, rain, and water, no issues!... until the headphone jack stopped working out of the sudden but that can be fix too. I currently have Lumia 950XL. I dropped it once after one year of having it and the screen broke. Still works though!

Interep unlock? Even my friend did that to his 520 and its worth to do

More info please :) where do you get the rom from?

I thought they removed the wink from Windows hello to speed things up?

Great news! Nice to hear that MSFT is still going the extra mile to improve the newer builds to work well on older devices.

Would you believe me if I told you I've got Continuum For Phones on Creators Update running on my 512 MB of RAM Lumia 630 Dual SIM. It's unbelievable! And you'll say - oh, don't tell me how slow it is. Well, guess what - it is completely lag free even when running 2 tabs in Edge on the Continuum side!

Placebo effect. Nothing more nothing else. Thing must be slow as always.

No, I really feel everytging snapier and smoother and better than AU, i use 830 latest fast ring build, trust me give try, I dont find any bug after 1 week tho

Would you believe me if I told you I've got Continuum For Phones on Creators Update running on my 512 MB of RAM Lumia 630 Dual SIM. It's unbelievable! And you'll say - oh, don't tell me how slow it is. Well, guess what - it is completely lag free even when running 2 tabs in Edge on the Continuum side!

Would you believe me if I told you I've got Continuum For Phones on Creators Update running on my 512 MB of RAM Lumia 630 Dual SIM. It's unbelievable! And you'll say - oh, don't tell me how slow it is. Well, guess what - it is completely lag free even when running 2 tabs in Edge on the Continuum side!

Would you believe me if I told you I've got Continuum For Phones on Creators Update running on my 512 MB of RAM Lumia 630 Dual SIM. It's unbelievable! And you'll say - oh, don't tell me how slow it is. Well, guess what - it is completely lag free even when running 2 tabs in Edge on the Continuum side!

what about 15-20 tabs. I always have alot more than 2

How to install it on 512mb ram devices i.e windows 10 mobile creators update

Oh, with 20 tabs in Edge you will still be okay, it won't crash but some tabs may need a reload since it's just 512 MB of RAM. How do you install Creators Update on a 512 MB RAM device? Well, I still haven't found out but if I do, I'll let you know. I haven't got any past from Anniversary Update. For Continuum you will need a cab file which contains "deb" in it's name and you need to upgrade to Anniversary Update via a tool called DHTUpgradeAdvisor. After that you just use Interop Tools for creating this key: "HKLM\Software\Microsoft\Shell\Docking\EnabledForTest" as an integer with value "1". Then you just reboot your phone and you're done.

Do you guys remember when anniversary update was released and everyone was saying how the next update will focus on mobile ?? Now we have another minor update... Really dissapointed.

This. I'm getting really close to jumping ship now and I actually never thought I would.

here maps left then paypal left, i left at that stage. apps is a huge issue now and thats down to microsfts stratagy of ignoring mobile market by not realeasing at least 1 flagship premium device a year. I dopnt see the 950 as a premium device, more a cheapo device with great specs. and yes ive tried one, it does not make me feel premium when holding and useing it like my 3 year old lumia 930 still does.

Personal I would rather have the performance improvment that we are getting than adding new stuff that is buggy. Both would be ideal, but between the two I fall on the improvment over the new stuff. I can wait tile end of year for new stuff.

I notice all thr crashes!!! It's great! ******* Microsoft.

Is it snappier than 8/8.1 was on those older devices?

na 8.1 was very snap very fast compared to any windows 10 version i have used. I have a 930 as a spare and puting the windows 10 on is the same difference in speed as going from a 930 with 8.1 to the 830 with 8.1, its not terrible but theres a obvious difference. I havent tryed the creater version yet though.

Windows 10 mobile runs great on my Lumia 435, what didn't understand is that it wasn't supported, so I had to do it with insider

I'm running a 435 with 15063 running like a champ in my test lab. I bought it new from Walmart for $28, wish I'd bought more of them. Got a couple of 635s with 512mb ram running 14393.693 but that might be the end of the line for them, but they run like champs with that version. Would be interesting to see how well they run 15063.

I m non insider. Using L730 having 8gb internal storage out of which less than 300 mb left becoz of which I can't download latest update.
Whether factory reset ll help me?

I feel the latest Windows 10 phone 10.0.14393.953 wonderful. I'll try Creators to create some simple applications to feel the progress of Windows 10 phone and hope that Microsoft could continue to update the system and to improve for user experience, which were already improved a lot with editing. I'd like to see the system could use the gesture non-contact sensors for screen shot, which is backward now by pressing two buttons that the users hardly make it right.

With few tons of apps, notifications, constant usage, gaming, browsing, reading, sending, positioning, navigating, a.s.o. what can I (You) expect with my (Your) Lumia battery life. It is not superb but pretty much decent, must be fair.

this is good news i will activate my used verizon 'Icon" and give it the latst Windows insider builds. I just want to know is when Microsoft will make a new Flag ship smart phone. Folks it's been about 17 months since the debut of the Lumia 950 and 950 XL Microsoft flagship smart phones. damn even HP is bringing out a new Windows smart phone. What is wrong with Microsoft? if Microsoft want to get folks to buy a windows smart phones they had better step up to the plate and make and sell a few new models of "Surface" ,smart phones or what ever they will call their new line of windows 10 Mobile smart phones. o

Microsoft wants you to buy 3rd party devices. Don't be a snob.

I've also noticed it on my 535. This update is very well optimized. Props to MS for that

I've noticed the performance improvements too on my Lumia 640. Really loving the fluidity

I have a Lumia Icon (929) and have been on the Windows Insider Fast ring for sometime. For the past few months I have been unable to get the phone to update to any new builds, including 15063. I keep getting the 0x80070273 error code. I have tried switching ring levels and a bunch of restarts. Nothing seems to work. Any help would be appreciated.

The one other thing I can think of that'll maybe solve your issue is hard-resetting (or restoring) your phone. That usually works as a last resort :)

When are we getting this update?

On 640XL, I've the issue that Bluetooth slows down the Wifi speed by 80%. Hope that Creators Update will improve it somehow.

I have it running on an original Surface Pro 1 (obviously not the mobile version :)). It is running very well - smoother and more polished. Not sure about the "seems faster" yet! :)

Yup this is very true. Am really surprised at how fluid and snappy my 1520 is. Good job MS.

I exchanged my Lumia 830 because of poor performance and battery duration into a 950xl and now I'm able to play modern combat 5 and comparable games in higher quality than before. The costs were worth it. I just love that. Poorly, I don't have my 830 any longer, it would've been interesting to see if it really improved slightly.

now if they would allow a 920 or 925 to be updated...

They can be updated and most of them works quite well.

the creators up date is only to a select few devices. If there is a way to do others please let me know how.

that's a good news especially for oldfags)

i'll just rock the 950xl until it cant make calls anymore or text or when the battery quits, If something better comes along within that time then I may consider buying again.

The 930 is still a awesome phone shame apps are disappearing likle paypal, ebay, myfitnesspal. Hell 2 years ago microsoft made a app called gestures and gave me something even iphones and android didn't have back then, speakerphone option. Shame microsoft rebooted windows 8.1 to windows 10 mobile and stoped supporting windows mobile at that point with their own app gestures beta. and mute fuction in touch menu is not a suitable replacement. I cant believe the 930 was ignored in the creaters update, they need to support their devices and software for a decent amount of time not 3 years or less.
Windows Central Newsletter
Thank you for signing up to Windows Central. You will receive a verification email shortly.
There was a problem. Please refresh the page and try again.