Windows 10 Mobile Insider program coming to Xiaomi handsets in China in a 'few weeks'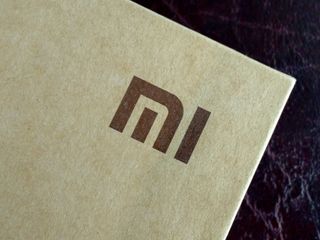 Microsoft's Joe Belfiore shared on Twitter than an Insider program for Xiaomi handsets will commence in China over the coming weeks.
Microsoft rolled out a Windows 10 Mobile ROM to the Mi 4 earlier this year following an "experimental program" to test the upcoming OS on Xiaomi hardware. Xiaomi was taking registrations for the beta program in May that was limited to Beijing, and it now looks like that program will be expanded to cover the entire country:
We intend to start our insider program in China with Xiaomi phones in the next few weeks... The software is running very nicely on these!We intend to start our insider program in China with Xiaomi phones in the next few weeks... The software is running very nicely on these!— joebelfiore (@joebelfiore) July 30, 2015July 30, 2015
Microsoft's intention with the initiative is to get direct feedback from customers in China, with the software maker picking Xiaomi for its vocal customer base.
We'll know more details regarding the program over the coming weeks. Who wants to see this come to India and other countries where Xiaomi has a strong userbase?
Source: Twitter (Joe Belfiore)
and Joe is using build 10240 on his Mi4. Hopefully they can release it soon

Do as the Coloradians? Smoke weed!

They said its coming in few weeks for mi4 and the build would be 10240(i assume).. What about us? We will get the build earlier or with mi4 users? I want the build this week i cant wait more.. :(

You've never seen the Mi 4 then. Cheap, yes. Ugly and slow, far from it. High end hardware, metal, good camera. I can't wait until I can put Windows 10 on mine.

the only problem for some Chinese phone [like xiaomi], they have set DNS server and connection server to theirs, means that they took your information in every connection details.

Not true for WIndows 10 for mobiles. Android, yes if the device bought is meant for Mainland China

This is false and applicable for China only, Xiaomi sell their phones in many countries including India and there is DNS problem.

The thing is stylish and sometimes said is "chinese iPhone" because of its slick design and attention to details. I'm all Windows, but their phones and MIUI sure look gorgeous.

Well 90% of your phone is

@Richard Devine....sir I upgraded W8.1 to W10 yesterday. I am facing some problems. System is taking more time to start. Store doesn't open at all. Unable to install drivers downloaded from manufacturers website. I use HP pavilion dv6 notebook which came with preinstalled windows 7 Home Premium. What should I do to fix these problems?? Please help. Thanx in advance :)

Xiaomi is a very good brand. All their products are good. It's the first time I saw a chinese brand making "non-chinese" (if know what I mean) stuff :P

Absolutely correct ... I still have an Xiaomi mi2a (nearly 3 years old) en no problems at all. Phone receive updates frequently, and if I want, I can get miui v6 on it. But, at the moment, I'm very happy with my NOKIA 1520.

Definitely u dont have that device

Yeah... That's why my Lumia 1520 says "Made in China".....
Ludicrous statement!!!!

Therefore all phone are made in china in fact all items sold in usa ir world wide are Chinese

Windows Phone and android in the same phone?? Ugh...

Xiaomi is awesome when you see the hardware and performance compared to its price. Posted via the Lenovo K900

But why China?? Hardly 2% share of wp :/

Xiaomi sells more phones in China than some manufacturers sell in the entire world.

xiaomi likes to sell phones for cheap price. Now u know android and how it runs on ultra low end phones. And you know our beloved OS and how it runs on ultra low end mobile. Fact is xiaomi cant sell ultra cheap mobiles (there is a large market for it) and most google service is banned in china. And though xiaomi has a strong app store in china it is not as par with googles services. So lets take a look at other options who can provide strong services and who is not banned.
Sorry for my bad english.

It's all yours for only 425 dollars. Ain't it very cheap?

Do you actually understand Xiaomi devices? Because you're way off. Xiaomi doesn't sell "ultra low end" phones. Xiaomi sells affordable phones. Their lowest end phones are comparable with mid-range Lumias. The Mi 4 on which this is being tested, is a flagship device. 1080p display, 13MP camera, Snapdragon 801 CPU. Metal frame. 3GB of RAM. LTE. And so on. And it's been out for a while now, too. Xiaomi's latest flagship, the Mi Note, has specs to go toe-to-toe with any flagship device. Outside of China, Xiaomi phones can and do have Google Play Services. They're selling a ridiculous number of phones in India. Xiaomi could be a very important partner for Microsoft.

I would like to try it, unfortunately, im unfortunate

Exactly! You should visit the Xiaomi forums to see the constant discussions on almost everything, from bugs to product launches. MS could get the most rapid response from Xiaomi userbase on windows 10 than any other brand. I got a Mi3 last year and it has never let me down. I cant wait to try Windows 10 on this hardware!

Well I do have LTE/4G network. Maybe it's Chinese ISP exculsive.

Really ... take a look: http://www.mi.com/en/mi4/#4gsupport But yes, very first batches of Mi4 were without LTE.

It does. Not on the Indian version though.

Exactly, even in India MS will get edge if it partners with Xiaomi.

I'm still waiting for a nexus 6 rom :D Posted via the Windows Central App for Android

My Mi4 is ready Microsoft. Don't disappoint me!

If it is gonna come in India, then i would buy a Mi4 especially for this.. MS should cover this program in India with Mi4 and Mi4i.. Alot will join in this for sure

Microsoft should expand these ROMs to OnePlus too :)

I agree. One Plus has same level hardware configuration.

I agree with both of you ... one day will be OPO too slow for (heavy) Android, but not for Windows 10M.

I will install it as soon as it comes.

How will that phone work with android hardware buttons?

Task switcher will likely be remapped to Search/Cortana. Otherwise the other two buttons are the same, back and home.

Xiaomi midrange ( less than 200 dollars ) windows device will be like the Lumia 830 which retails for about 300. That would be very hard to resist !!

Not for me once I take into account Lumia apps and features as well as the cameras.

Camera on the Mi 4 is better than the 830 I reckon. And I have a Mi 4 so I'm allowed to say that!

Yeah undoubtedly Mi4i has a strong camera. But I can't say it's better than L830.

Let us know how it works with Microsoft Camera when you have a chance to test it.

What will be your next step if Microsoft drop (ours) NOKIA?

i own three Lumia phones ( never bought a droid device, ever. never will ) 520 720 735 . 520 I bought for fun, 720 in 2013 and 735 recently. The cam on720 and 735 is an absolute beauty. Waiting for a sub 200 dollars Xiaomi Win phone !

How about partering with LG and doing something like this for the high-end LG phones?

Xiaomi is pretty open when it comes to hacking and tinkering. They actively encourage it in their forums. LG however, is not.

That's not surprising, considering MiUI started as an AOSP-based ROM back when android was still on Gingerbread.

I would like Win10 on my LG Spirit, but that will never happen...

Is it only on Mi4 or on all Mi devices?

I want it to come with 1+1 and 1+2 in India

Yep getting these ROMs for OnePlus would be awesome!

calculated: I want it to come with 2 and 3 in India well, just kidding :P

Xiaomi would be a great partner! Go foward!

Off subject, I would love my ZenFone 2 to go Win 10 with the Intel. Please make this happen This is great for Xiaomi Posted via the Windows Central App for Android

Xiaomi just needs to start paying for ipr it uses without lisence or it has no chance conquering the west.

Xiaomi does not care, they have sold 35 Million phones in first 6 months of 2015 and they already cater to the largest smartphones markets that is China, India, Taiwan, Singapore, Malaysia and the Philippines. In 2015, Xiaomi will enter Russia and Brazil too.

This is kinda cool. Coworker of mine has a Mi4 and it's a really nice phone. Can't wait to see the results.

Want the ROM in India. Want to buy it but only if it is sure to run/support Windows 10 Mobile in the future.

I will definitely buy lagdroid phone from Xiaomi and you know... Then what I will do after

If MS succesful on xiaomi they release it to others like 1+,oppo and other best affordable android flagship makers in the world..then they dont need to concentrate on mobile hardware..They will full concentrate on Software...same like PC,Laptops...Good idea

Microsoft should somehow create a partnership with firms like Xiaomi, One plus and get them to atleast give an option of Windows 10 Mobile version along with their normal Android version, so windows fans can get some more solid hardware options.
Windows Central Newsletter
Thank you for signing up to Windows Central. You will receive a verification email shortly.
There was a problem. Please refresh the page and try again.