Windows 10 Mobile updates planned for Yezz phones, with new devices coming soon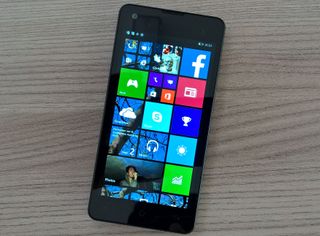 Yezz, the budget smartphone maker, has plans to update all of its current Windows Phone 8.1 products to Windows 10 Mobile. It also plans to launch new devices with Microsoft's next mobile OS as well.
According to Windowsblogitalia, the Windows 10 Mobile updates to Yezz's current Windows Phones, such as the Billy 4.7 and the Billy 5S LTE will begin sometime this fall and will continue through the winter. The report says that Yezz's current partnership with Microsoft is even more solid than it has been in the past, and the company plans to launch new devices with Windows 10 Mobile sometime in the future. Details about these new phones were not announced.
The same report also showed off a more recent Yezz smartphone with Windows Phone 8.1, the Monaco 47. The 4.7-inch device has a display resolution of 1280×720, with a Qualcomm Snapdragon quad-core 1.2 Ghz processor. It also has a 13.1 MP rear camera and a 5 MP front-facing camera. While Yezz has released some of their smartphones in the US in the past, there's no word if the Monaco 47 will be joining them.
Source: Windowsblogitalia: Via: Neowin
Windows Central Newsletter
Get the best of Windows Central in your inbox, every day!
Monaco 47's specs sounds interesting.. Hope they dont add outdated SD400 which MS loves to add on their phones.. :/

Monaco will use Snapdragon 410, I think.

I noticed the Asus Zenfone Selfie which released last week i think.. It has 13Mp front and back camera.. Plus it comes with 3GB RAM.. And has SD610 ... Its super cheap.. Value for money.. I would like to get a W10M version of it..

I was planning to get a new secondary device.. The only option left is L640XL.. But i dont want a device with less than 2GB RAM.. W10M runs so smoothly in devices having more than 1GB RAM.. In devices having 1GB or Less , i can still see lot of loading screens.. Even when opening system core apps.. And multi-tasking just dont work with those devices.. 2GB should be the minimum Memory for upcoming devices.. If there is a L750 in the works.. The spec should be like this : 5"HD display,2GB/16GB,LTE,SD610+,13MP Pure View+Carl Ziess/8MP wide angle FFC,2800mA,NFC,Qi Wireless,Gorilla glass 3,Quick charge 2.0+, etc

iOS9 runs fine with 512ram, WP10 is still in development so... dont judge it

Nope .... Ios 7 was the last Ios which was good at 512 mb ram ... Then it started to slowing, lagging, multitasking fails :/

There are no Loading screens on WM10 on my 1GB 640. Perhaps you are not on the latest preview.

Make 4,7" screen or even smaller, and I agree!

Great to see good support from Yezz.

New lumias look more like yezz phones, I guess its still ok, always what matters is on the inside... *I think I got too deep*

Looks promising. Too bad I'm out of money to buy a phone! Posted via the Windows Central App for Android

Good to hear that an OEM is openly stating that they will be updating their current devices to WM10.

I recently bought a yezz billy 4.7. On the windows website it doesn't show up as one of the supported devices for windows 10. So I am just confirming, will windows 10 not be supported on this device?