How a major bug in the Windows 10 October 2018 Update slipped past Microsoft
Many people have wondered how a bug that deleted user files made it into a shipping build of the Windows 10 October 2018 Update. So we did some asking around to come up with answers.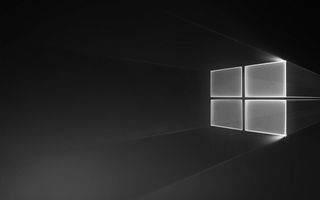 (Image credit: Windows Central)
Last week, Microsoft began the relaunch of the Windows 10 October 2018 Update after pulling it more than a month ago due to a file deletion bug that somehow crept into the shipping build. While Microsoft has since gone into extensive detail as to how it's making sure something like this doesn't happen again, it's still unclear how such an issue made its way into the final release. So I did some digging.
What actually happened?
After Microsoft pulled the October 2018 Update, it became apparent that Windows Insiders had reported the very same issue in the Feedback Hub months before the October Update was finalized. At that point, many started to wonder how and why this feedback was seemingly ignored or unseen by Microsoft. According to people familiar with the matter, engineers at Microsoft did, in fact, see the reports from Insiders about losing their files after an upgrade. But they mistook those reports for another issue that wasn't as severe as the actual bug turned out to be. In other words, Insiders were reporting losses of files related to two different bugs, one of which was no severe and wasn't actually deleting any files at all.
I'm told that during the last two years, Microsoft has received a very, small number of reports in the Feedback Hub every month along the lines of "My files have been deleted after installing the latest build or update." When Microsoft looked into these issues originally, it found that some users were being booted into a temporary account upon installing new builds. Those users were mistaking this temporary account as their own, and when accessing the documents folder they saw that all their files were gone. In reality, all their files were exactly where they left them in their account, and they were just not logged into their account to see them.
Related: Should Microsoft brag about Insider Program success after the October Update mess?
As a result, Microsoft at some point added a popup in the temporary account that explains to the user that they have been booted into a different profile and provides support for how to get out of that state. This is why Microsoft seemingly dismissed the reports from Insiders that actually had their files deleted after installing the October Update. Engineers assumed those reports were related to the temporary account issue, which had already been addressed.
Those that really were suffering from deleted files reported the exact same symptoms in the Feedback Hub. They didn't know what the cause of the issue was, so they merely stated that their files had been deleted. Known Folder Redirection was the culprit, but Insiders didn't know that at first. Long story short, Microsoft had mistaken one bug for another, so it did not address the new reports right away.
Microsoft is making changes to avoid future issues
Last week's blog post from Microsoft went into how the company is ensuring something like this doesn't happen again, and I assume the company will make sure that reports of file deletion in the future are looked into extensively. The whole October 2018 Update debacle has been a huge wakeup call for Microsoft, and as a result, it is making an effort to improve systems internally to ensure an issue like this doesn't happen again.
Microsoft has introduced a new severity rating system in the Feedback Hub, for example, to help combat this. Insiders can now rate the severity of an issue on a scale of one to 10. This should help Microsoft determine what's seriously important, but it's also likely that many Insiders will misuse the rating system and exaggerate issues that perhaps aren't as severe as they think. Either way, Microsoft is working to improve its system internally, and we'll hopefully hear more about this in the future.
What are your thoughts on the Windows 10 October 2018 Update file deletion bug? Let us know in the comments.
Get the Windows Central Newsletter
All the latest news, reviews, and guides for Windows and Xbox diehards.