The Windows 10 PC preview build 10122 has improvements for Start menu, Continuum, Edge and more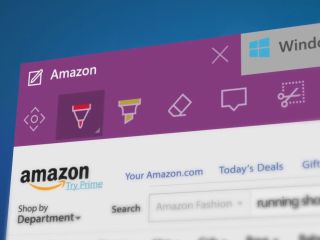 Microsoft is rolling out the new 10122 PC build of the Windows 10 Insider Preview at the moment. It mostly contains improvements to various features in the operating system, including its Start menu, the Continuum feature and the Microsoft Edge web browser.
Microsoft's Windows Insider leader Gabriel Aul went into a ton of detail about what's new in the 10122 Windows 10 build in today's update blog:
Source: Microsoft
Hey bloggers is it wise to update my laptop to windows 10

Gabe said with these builds you should feel more comfortable running on daily devices... but I say don't complain when your computer breaks unless it is an official finished operating OS

Will it effect any functions

There is always the possibility. I have not yet gained the nerve to install on my SP3 and I probably won't until it RTMs. Though I am running it on a desktop and the last couple of builds have been great. Still won't put on my daily driver though.

Well I'm running version 10074 on my sp3 and only have issue using my Microsoft mirror cast like device, otherwise no issues at all

there won't be a "finished operating OS" with Windows 10. It will continusly update and evolve during its lifetime.

yeah except this is beta software, the stuff being released will actually be finished and hopefully bug free by then

hopefully mostly* bug free by then I don't think I have ever seen software that is totally bug free. The bugs just haven't been discovered yet ;)

I just started learning programming, and I heard something that the guy called a "programming proverb": "There is no error-free program." But yeah, we dowant it to be mostly bug-free.

If you are asking it means you should wait at least until the public preview coming at June

Thanks alot for your help

May be this release...I had to reinstall 10074 several times before working ok...

Why do you keep asking this on every post/article? Go to the forums!

I'm not sure if you've come to a decision. But I've been using both Windows 10 Technical Preview Home and Enterprise since they were first available and been through all of the builds as they've been released on FAST track. I've had ZERO problems until recent builds and those were some advanced things many people may not use or care about (and all of them resolved by examining forums/ Bing). Things like ESET Antivirus compatibility (which is now offered with later builds of W10TP) and Cisco AnyConnect VPN client connectivity. The most recent updated from 10074 to 10122. Oddly, my Surface Pro 3 and Lenovo W540 (Enterprise) updated just fine!! But, my Alienware 18 which hasn't had any problems until attempting 10122 - and it's having the problem being reported by SP3 users i.e. 18% hang. Thankfully, EACH AND EVERY BUILD has been EASILY REVERTABLE by restarting and selecting the right option OR rebooting after a failed installation which AUTOMATICALLY attempts a restore to previous version. Having said all of that, if you're not in a position to give feedback, troubleshoot (if and when problems pop up), or deal with update/installation at odd times then don't do it. I think it is worth it and it's great to see all of the feedback Microsoft is getting from people when you look at the Feedback App.

Lets see now how it is going to be

Just have to wait the typical 3 hours for the install to finish.

On my desktop with an ssd it is a few minutes. The download takes long though.

Is it wise to update to windows 10

Wait for one more build at least to install it on your only machine

Not on your main computer.

Look, if you're not sure about it, and you don't intend to give feedback, then wait until the final version.

Unfortunately, as of this build the "expand into full screen" button has been removed from the Start Menu. Vote to bring it back here: https://windows.uservoice.com/forums/265757-windows-feature-suggestions/...

They explained very well why that change was made, and you will eventually be able to resize or select to use full screen only through the settings.
There's no need to bring back that button, it is useless, not to mention it doesn't even look good in the menu

Not a loss. The remaining absence of the old multitasking system, however...

No. That button takes space and why would you resize your start menu all the time? if you want to do it you can do it on settings. no reason to have a button that might confuse users, and it's not like everyone will change their start menu from full screen to small one, every minute, and it's not like going to setting will kill you.

I use that button more than the "All Programs" button. "All Programs" is kludgey. Since I don't really have an idea on how to make "All Programs" not suck w/o going back to the Win 8 way, I just have two tiers of tiles on my start menu: the unmaximized version shows things like calendar, mail, and weather that (in theory) show me quick info on the live tiles. I also see some of my frequently used apps, like Word, Quicken, etc. Other things, like games and other apps that are used infrequently (but not so rarely that I want to have to scroll through "All programs") show up when I maximize the Start menu. If they're getting rid of a quick way to maximize/normalize the Start menu, then I want a way to reorganize my "All Programs". That kinda misses the point of a catch-all bucket, though.

It doesn't really take up space from tiles. It sits in the same row as the user's account picture.

I vote to take it and it is better cuz you will use one type at type and if you use the other model you can change it in the setting!!! it is better and more simple

I'm indifferent to the resize icon but I fail to see how people were confused by this. There comes a point where you can't dumb it down too much. Tablet mode where it is is rather obvious.

Nah, their rationale makes sense.

Bad suggestion. I wish they implemented downvoting of ideas.

The image size for x64 Professional EN-GB is 2,693,516Kb. This will be smaller for x86 builds but should still be around the 2-2.5GB mark, and possibly larger for Enterprise X64 or alternate languages.

Hmm I quite liked the button to toggle between full screen Start Screen and Menu. I usually always want to open it as a menu, but sometimes want to expand it to the full screen. I see it as a program really, where you can maximise or normalise it as desired. They should give us the option to show the toggle if we want it.

I want also an option to still have the "maximize" button on start menu. It grew on me already

Tab sound icon is an awesome addition. I thought I saw the same thing happening in 10074. Maybe I was video.

"This build also includes the latest enhancements to the Chakra engine in Microsoft Edge, which now leads all 64-bit browsers in both Google's Octane 2.0 benchmark and Apple's Jet Stream benchmark, and introduces class-leading ECMAScript 6 implementation." - That's the biggest thing for me! I test Edge vigorously so lets see how well it does on modern HTML5 heavy websites.

Admin Tools are finally back in the Start menu!!

My update is stuck at 18%. Anyone having the same thing? and any idea on how to proceed?

Yeah that doesn't seem to help. Done that twice - still stuck at the 18% Copying files 63%. We're going on 2 hours now

same here. don't know why.

Same here, SP3 by anychance?

Dont think so. i too hit the same problem with X1 Carbon 18% - Copying files 63%.

Edge beats chrome....take that scroogle

Start menu apps (all the ones that have been updated) are no longer launching - they appear and immediately exit with the message:

Activation of app Microsoft.Windows.Photos_8wekyb3d8bbwe!App failed with error: The application cannot be started. Try reinstalling the application to fix the problem. See the Microsoft-Windows-TWinUI/Operational log for additional information.

anybody else seeing this? I've tried upgrading from 10074 and also doing a complete reset.

I'd love to provide more feedback but Win 10 on my tablet is so bad that it's difficult to type a paragraph wihhout something falling over (usually the Bluetooth connection to my keyboard and mouse). It's incredibly frustrating. I've tried to revert it back to 8.1 but it won't let me. Maybe getting this upgrade will improve things. Fingers crossed.
Windows Central Newsletter
Thank you for signing up to Windows Central. You will receive a verification email shortly.
There was a problem. Please refresh the page and try again.