Windows 10 surpasses 1 billion monthly active devices worldwide
Over one billion devices are powered by Windows 10 after five years on the market.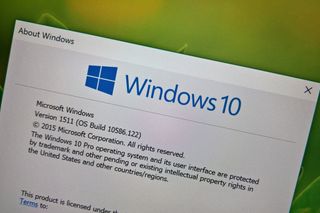 (Image credit: Windows Central)
What you need to know
Windows 10 now has one billion monthly active Windows 10 users globally.
There are 80,000 different configurations of devices.
Xbox, HoloLens, and IoT devices are included in the one billion device milestone.
Microsoft has today announced that Windows 10 is now in use on over one billion devices across the globe, finally hitting a milestone that it has been striving to achieve ever since Windows 10 first launched back in 2015. Initially, the company wanted to reach a billion devices by 2017, but the death of Windows Phone and the fact that many Windows 7 users didn't take the free upgrade to Windows 10 meant it was unable to reach that goal.
Windows 10 is the number one desktop platform in the world, and has been for some time. It's in use on more devices than Windows 7, which is estimated to have around 300 million users still using it, even after support has ended. Users across 200 different countries are using Windows 10 today on PCs, IoT, HoloLens, Xbox, and Server.
Microsoft highlights how Windows 10 is changing the face of computing with new and innovative devices such as its own Surface product line. Starting later this year, Windows 10X will launch on a new wave of dual-screen PCs too, all of which will be included under the one billion Windows 10 users' statistic. Surface Hub is also included in this number.
There are over 80,000 different models and configurations of laptops and 2-in-1's that run Windows 10, from over 1,000 different PC manufacturers ranging from Dell to Chuwi. Windows 10 is the only desktop platform that strives on various form factors, and Microsoft is committed to continuing that trend going forward.
Even with a billion devices, Microsoft has had trouble getting developers to build apps using its modern app platform exclusive to Windows 10. Now that Windows 7 is out of support, and Windows 10 has hit a billion, perhaps that will change over the next decade. Microsoft has said before that Windows 10 is the last version of Windows, and so far, it has kept to that claim. The following ten years are going to be very interesting.
What are your thoughts on Windows 10's one billion achievement? Let us know in the comments.
Windows Central Newsletter
Get the best of Windows Central in in your inbox, every day!
Zac Bowden is a Senior Editor at Windows Central. Bringing you exclusive coverage into the world of Windows on PCs, tablets, phones, and more. Also an avid collector of rare Microsoft prototype devices! Keep in touch on Twitter: @zacbowden.
Lol, better late than never!

Active users is a tall order and probably untrue.
7 billion people on this planet... more realistic at 800 million.
How many twitter followers does Obama have again...

Considering I have 7 devices myself that are running Windows 10, it really isn't far fetched that Microsoft could have finally surpassed the 1B mark for Windows 10.

You doubt the milestone but offer no evidence and make up a number of your own. Thanks for sharing.

Believable. Wife and i have 2 devices each running W10 (surface and desktop)

Congratulations! Windows 10 is getting better for me all the time.

Here's the press release: https://blogs.windows.com/windowsexperience/2020/03/16/windows-10-poweri...

Sorry, still don't see the point. Sticking with 7.
Too many issues with Windows 10 with every single update. The last one broke HP printer driver support. Reinstalling didn't help.
No thanks. later
-1

I know mileage can vary with software updates, but I've never had a Windows 10 update break anything worth complaining about. My family has two Surface devices and a home built desktop, so opposite ends of the spectrum here.

Same here. Sticking with Windows 7 for 3 more years.

Staying with 8.1 here, on the remaining Windows machines in the house. The fact is, we hardly use them these days, since we have phones and iPad Pros. Wife booted up her laptop over the weekend. Windows Defender was last updated on 11/19/2019. I use 10 every day at work, but that is tolerable due to being Enterprise version, and controlled by IT. No constant updates for me to fiddle with. When problems happen - and they have - I simply get a new laptop. No one mucks around trying to fix it. It just gets re-imaged and re-used. Which is - AFAIAC - the only way to use Windows 10.

1 billion installed, and no apps. Just proves that you gotta have the volume, and the correct form factor, for developers to pay attention. 🤷🏽‍♂️🤷🏽‍♂️🤷🏽‍♂️

To be fair, a large percentage of that number (60%? 80%?) is business users. Those machines get used 40-50 hours per week, then the users go home and use their phones and iPads on the evenings and weekends. So for 128 hours each week these machines sit, unused. No one is going to write consumer apps for machines that few consumers are using. Not to mention that the apps can not be installed by the users (IT lockdown), even if the users knew about the apps and wanted to install the apps. So yes, there are 1 billion Windows 10 machines. But the vast majority already have all the software installed that they will ever need, for their intended business use. And nothing else even CAN be installed, by the people using them for 40 hours each week. Is this a market that YOU would target?
Windows Central Newsletter
Thank you for signing up to Windows Central. You will receive a verification email shortly.
There was a problem. Please refresh the page and try again.