Windows 10X: Everything you need to know
Microsoft has canceled Windows 10X.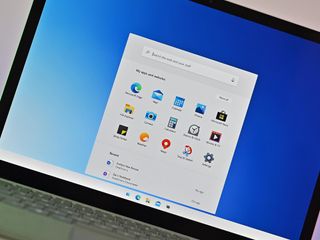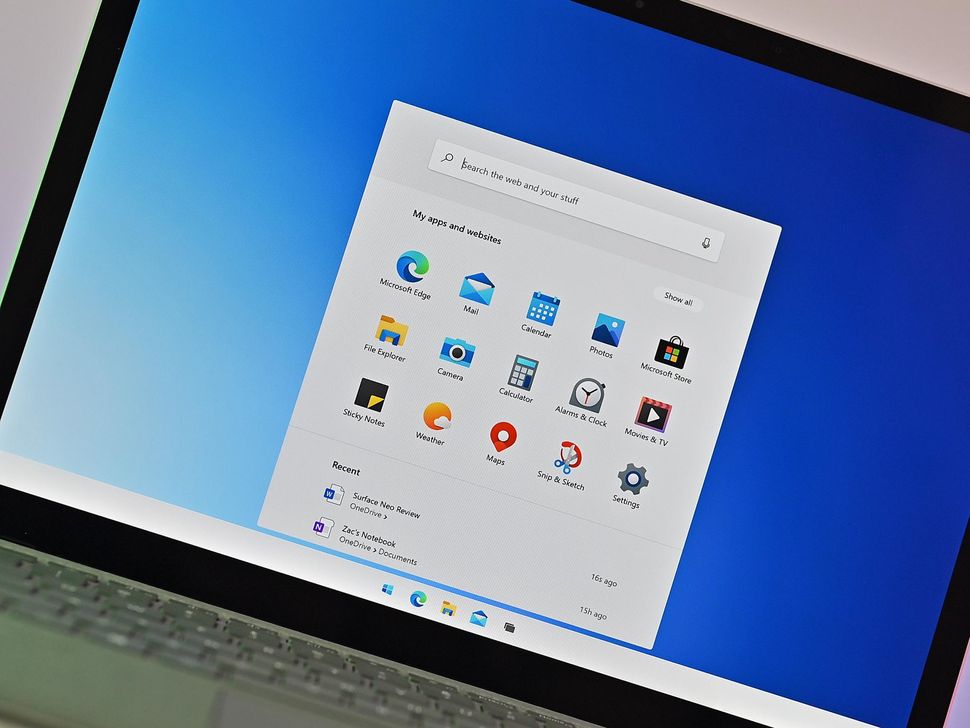 (Image credit: Daniel Rubino / Windows Central)
Windows 10X was a new version of Windows that has been built from the ground up for new PCs, and was supposed to begin shipping on hardware in 2021. It's built on top of a new modern version of Windows called 'Windows Core OS' that guts legacy components and features in favor of contemporary user experiences and enhanced security.
Unfortunately, Microsoft has announced that development on Windows 10X has been postponed and will not be launching on new PCs this year. In fact, it's unlikely Windows 10X will ever launch now that Microsoft is working on a big new user experience refresh for Windows Desktop codenamed Sun Valley and expected to launch at the tail-end of this year.
Either way, this article remains as a look-back at some of the new experiences and changes Microsoft had pioneered with Windows 10X.
A new user experience
Windows 10X featured a new shell — the user interface — that was built with modern technologies. It's an adaptive user experience that can adjust depending on the "posture" of your device. For example, with a foldable PC, the user might want to use it in several different ways; as a laptop, or tablet, or in tent mode for movies. Because of this, the user interface must adapt to provide the best experience no matter which way your device is being used.
This also means that legacy shell elements, such as the Control Panel, File Explorer, and error dialogs and icons are gone on Windows 10X. As Microsoft has rebuilt the entire shell, it doesn't include any of the legacy things that makes Windows 10 so inconsistent when it comes to UI. The Windows Shell on Windows 10X should be much more consistent.
A new Start menu
Microsoft had redesigned the Start menu experience on Windows 10X with a focus on productivity. It features a system-wide search bar along the top that can also search the web, and a grid of installed apps below that in place of live tiles.
It also has a "recent activities" area that dynamically updates with things the user might want to jump straight into, such as recent Office documents and visited websites. The apps list can be customized, with the ability for users to rearrange which apps show up in the first few rows.
A new Taskbar
Windows 10X also had a new adaptive Taskbar that features a centered design. The Start and Task View buttons appear in the center, with running and pinned apps appearing between the two. When you open an app, the Start and Task View buttons gently spread apart, giving the Taskbar a much more fluid appearance.
There are some new animations; the Start and Task View buttons have their own animations when clicked on, and there's a subtle bounce to app icons when you minimize running apps to the Taskbar. In addition to the new design, there's also up to three different Taskbar sizes: Small, medium and large. Large is great for tablets, while medium and small mimic the usual sizes we already have today on Windows 10.
On tablets, users can now swipe up anywhere on the Taskbar to access the Start menu, making it easier for touch users to access their apps list. You no longer have to hit the specific Start button to access your Start menu.
A new Action Center
In addition to the new Start and Taskbar experiences, there was also a new Action Center to compliment them. This new Action Center puts more emphasis on quick actions, with the ability to jump into specific quick actions for further control without leaving the Action Center at all.
It's also designed in such a way that mimics a control center, with notifications housed above it in a separate box. This new Action Center includes things like volume controls, power options, and battery percentage. There's also a new music control UI that appears in the Action Center when music is playing from a supported app.
A new set up experience
Since every part of Windows 10X has been redesigned, the out of box experience has too been updated with a modern look and feel. It still walks you through the Windows setup process, selecting your language, signing-in with a Microsoft Account, and agreeing to terms and conditions, but Cortana is no longer present throughout the set up process. It's a more traditional setup experience, that's been beautified on 10X.
The new File Explorer
Since Windows 10X has a modern core, legacy components such as the classic File Explorer are no longer present. This means Microsoft has built a new File Explorer specific to Windows 10X, and it's built around OneDrive. Windows 10X is a web-first OS, and that includes how you store and manage files on your Windows 10X PC. By default, all your files are synced with your OneDrive account in the cloud while also being available locally on the device.
Improved Windows Update
Microsoft is also improving Windows Update in a way that makes it much faster on Windows 10X. Feature updates will not take as long to install as they do on Windows 10 as those feature updates are now installed in the background without requiring a reboot until the update is done. So, just like on Android and Chrome OS, when the update is ready to restart your PC, it'll just restart like normal, and won't take 15 minutes to finish installing before you're back up and running.
This should result in updates that take less than 90 seconds to reboot. Internal testing suggests it's even faster than that. This is a huge improvement over how Windows 10 does updates today, which can take anywhere between 5 minutes and 20 minutes to reboot, depending on the device.
Secure by default
Unlike Windows 10, Windows 10X featured something called "state separation" which is how the OS lays itself out on a drive. Windows 10 today installs everything into a single partition, which means the user can access system files, as can apps and potential attackers. On Windows 10X, everything goes into its own read-only partition. So OS files are locked away, as are app files, as are drivers, and the registry. The only thing the user and applications can access are the user partition.
This means that malware or viruses can't get in and affect the system, because those programs are only able to operate in a single partition, and that assumes they're able to get outside of the app container system Microsoft has built. All apps on Windows 10X run in a container, and need explicit permissions to access things that are outside that container. This is already how UWP apps work on Windows 10, and Microsoft will be extending that to Win32 apps on Windows 10X when support for Win32 apps arrives.
Coming never?
Microsoft announced earlier this year that Windows 10X had been postponed beyond 2021, and that it was instead prioritizing bringing the best of Windows 10X over to the full version of Windows. This means that Windows 10X will likely never ship, but that a lot of the Windows 10X UX will ship as part of the Sun Valley project instead.
Get the Windows Central Newsletter
All the latest news, reviews, and guides for Windows and Xbox diehards.