Windows 11 Build 22000.176 rolls out to the Beta Channel with more fixes
Insiders in the Beta Channel get more fixes to test.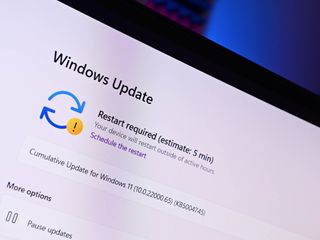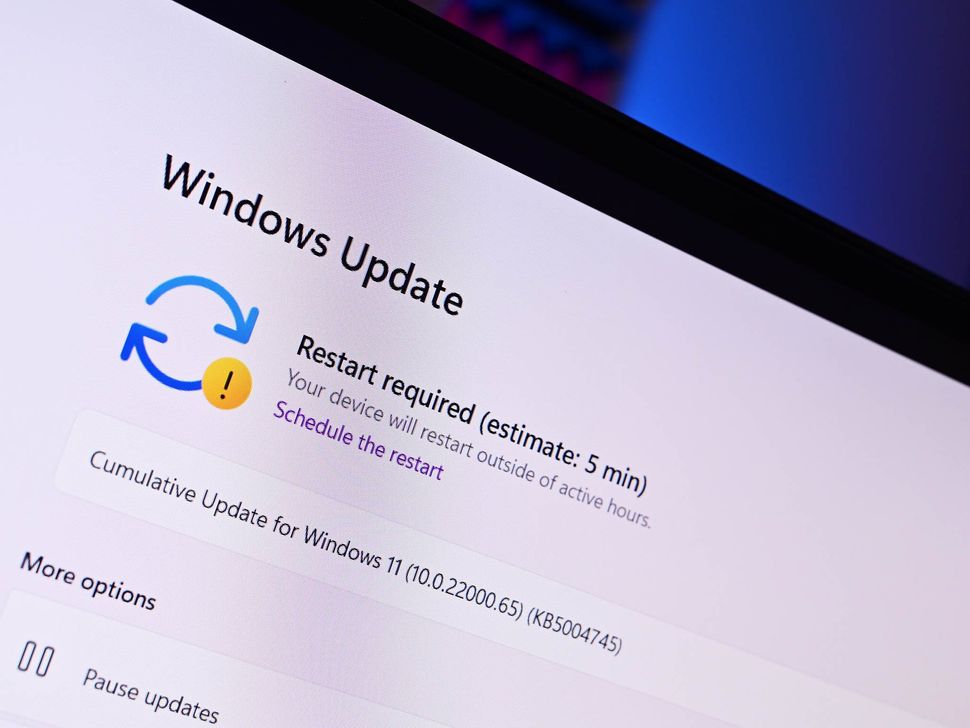 (Image credit: Daniel Rubino / Windows Central)
What you need to know
Windows 11 build 22000.176 is rolling out to the Beta Channel.
It includes only fixes and under the hood enhancements.
For the Insiders who have decided to remain on the shipping build of Windows 11, Microsoft has a new cumulative update for you with more fixes and improvements to test. Today's build is 22000.176 and features improvements to Bluetooth LE and more.
Microsoft has similtanously released a new full build for Insiders in the Dev Channel too, taking development back to the active branch where builds can be less stable. Make sure you drop to the Beta ring if you wish to stay on the shipping build of Windows 11!
Here's the full changelog:
We fixed an issue with paired Bluetooth LE devices that was causing an increase in Bluetooth reliability issues and bugchecks after resume from hibernate or when Bluetooth was turned off.
We mitigated an issue that was resulting some users hitting in an unexpected error when trying to take pictures with certain USB cameras.
When setting up Windows Hello in OOBE, we've added a new link to learn more about Windows Hello.
Arabic and Hebrew languages will now allow changing Teams Settings.
We fixed the issue where if you were making an outgoing call, there was no ring tone, but the user interface would show that the call is getting connected.
We fixed the issue where the install button might not be functional in limited scenarios.
We also fixed an issue where rating and reviews were not available for some apps.
And here's the list of known issues:
We're investigating reports from Insiders in the Beta Channel where after upgrading to Windows 11, they are not seeing the new Taskbar and the Start menu doesn't work. To workaround this if you are impacted, please try going to Windows Update > Update history, uninstalling the latest cumulative update for Windows, and the reinstall it by checking for updates.
We're working on a fix for an issue that is causing some Surface Pro X devices to bug check with a WHEA_UNCORRECTABLE_ERROR.
In some cases, you might be unable to enter text when using Search from Start or the Taskbar. If you experience the issue, press WIN + R on the keyboard to launch the Run dialog box, then close it.
System and Windows Terminal is missing when right-clicking on the Start button (WIN + X).
The Taskbar will sometimes flicker when switching input methods.
After clicking the Search icon on the Taskbar, the Search panel may not open. If this occurs, restart the "Windows Explorer" process, and open the search panel again.
Search panel might appear as black and not display any content below the search box.
The widgets board may appear empty. To work around the issue, you can sign out and then sign back in again.
Widgets may be displayed in the wrong size on external monitors. If you encounter this, you can launch the widgets via touch or WIN + W shortcut on your actual PC display first and then launch on your secondary monitors.
We continue to work to improve search relevance in the Store.
Within Windows Sandbox, the language input switcher does not launch after clicking the switcher icon on the Taskbar. As a workaround, users can switch their input language via any of the following hardware keyboard shortcuts: Alt + Shift, Ctrl + Shift, or Win + Space (the third option is available only if Sandbox is full-screened).
Within Windows Sandbox, the IME context menu does not launch after clicking the IME icon in the Taskbar.
There is an issue where some Insiders may be some missing translations from their user experience for a small subset of languages running the latest Insider Preview builds. To confirm if you have been impacted, please visit this Answers forum post and follow the steps for remediation.
Zac Bowden is a Senior Editor at Windows Central. Bringing you exclusive coverage into the world of Windows 10 on PCs, tablets, phones, and more. Also an avid collector of rare Microsoft prototype devices! Keep in touch on Twitter: @zacbowden.
How do I prevent my machine to update to this rudimentary Start experience?

If you're not on the dev or beta channel in Windows Update, you're not going to get it. If you're machine is eligible and it starts rolling out in October, you can refuse the update.

Will my filthy unsupported Microsoft Surface Pro 4 get this update or should I just throw it on the garbage?

One person asks how to avoid getting this; another suggests his computer will be worthless without it. Hilarious.

How do you get to windows update to uninstall update...i have the taskbar missing issue?

I have the taskbar missing issue too. Funny thing is I've been running the dev build forever. A few days ago, based on the email from the Insider's Team, I decided to switch to the Beta channel...and boom, this happens! I guess I need to roll back too.

Can't get settings to open to roll back...you?

im stuck also. I was able to hit cntrl-alt-del and get to task manager. then attempted to run appwiz.cpl which gets you to installed updates. Tried to remove the updates and it keeps failing. Tried safe mode as well. no go. I even tried to launch outlook.exe from task manager and it hangs and never starts

Same problem. The file explorer is also sluggish. I am stuck now. I don't want to reinstall Windows 10. Microsoft has a lot of explaining to do.

my taskbar is frozen. i have no task or startmenu.

I've tried using Control Panel to Uninstall the update. It uninstalls it per progress bar, etc but it reappears after it restarts. I tried it again but haven't restarted the computer after second attempt - too frustrated right now to deal with this ridiculous issue. I can't believe this update broke my damn computer and I even turned on the option to no longer receive updates. Very frustrating.

I'm hearing a lot of problems with this update, I used the Windows Update hider tool to prevent the from rolling out, I'll just wait for the next beta update

If you change your Date to something beyond 09/04/2021 (I used 09/05/2021 but people say the 4th works), disable syncing with a timer server and restart (somebody said just restarting Explorer.exe will do the trick) you should be back up and running. I re-enabled time sync after everything was up as some websites and apps will have an issue. Pause Windows Updates so it doesn't try to install the new Build again. I haven't restarted as I assume I'll be back in the same boat. Just waiting till they have a fix.

Okay... here is a simple fix I found online:
1. CTRL-Alt-Del and start Taskmanager
2. File -- Run new Task -- control
3. The Control Panel opens and go to "Date and Time"
4. Move the Date to one day ahead.
5. Reboot
6. Everything worked for me again. Not sure how the Date and Time thing connect to the Explorer, but hey.. it's Microsoft.
Hope that helps.

Thank you, thank you. Just saved me countless hours!

Thanks! That's a lifesaver.

Thanks, this worked. Ms has a command posted on the insider blog which fixes this without changing the date. Also, there's another update which seems to fix the issue once you regain control of your desktop and can launch settings again. I've found that this update won't Uninstall through Control Panel - just get an error.

Thanks for the place to look. Here is the fix posted there: Step 1: Use CTRL-ALT-DEL and choose to open Task Manager. Step 2: Choose "More details" at the bottom of Task Manager to expand Task Manager. Step 3: Go to "File" and choose "Run new task". Step 4: Type "cmd" in the "Open" field. Step 5: Paste the following (everything in bold):
reg delete HKCU\SOFTWARE\Microsoft\Windows\CurrentVersion\IrisService /f && shutdown -r -t 0 Step 6: Hit enter, and then your PC should reboot. After rebooting, everything should be back to normal.

Thank you, you saved a lot of effort
Windows Central Newsletter
Thank you for signing up to Windows Central. You will receive a verification email shortly.
There was a problem. Please refresh the page and try again.