Windows Central Game Awards 2020
Welcome to the Windows Central Game Awards of 2020!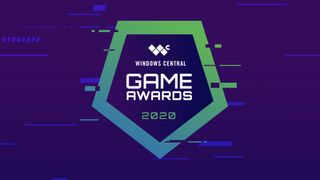 Welcome to the 2020 Windows Central Game Awards! This is our round-up of the best games and best gaming tech chosen by our illustrious panel of hardcore gaming writers and editors. As we are a Microsoft blog, everything compatible with Microsoft hardware or software is fair game for a nomination, as we look back on a year that was pretty great for gaming, but not so great for everything else. Don't forget to take a look at our broader Windows Central Awards too, for a deeper dive into hardware and services.
This year was one for the history books for gaming, but also, the world. Gaming revenues boomed thanks to work-from-home policies and national lockdowns, with manufacturers reporting record interest. This year was a year all about next-gen hardware too. NVIDIA came out swinging with new RTX 3000 series cards, and AMD dazzled with Big Navi and its close collaboration with Microsoft on the Xbox Series X, which gains various advantages from DX12 Ultimate. We saw Cloud Gaming platforms expand, with the launch of Amazon's Luna, Microsoft's xCloud on Xbox Game Pass, and various others.
2020 was a year all about delays as well. The pandemic hit game development hard, despite the upswing in gamers staying home. Some big-name titles like Halo Infinite and Cyberpunk 2077 were delayed so much that they slipped out of eligibility for our 2020 awards, and will have to wait for our 2021 roundup instead.
Without further commotion, we refer you over to our shiny annual awards, wrapping up a year that many of us would rather forget. And through the escapism of gaming, we shall!
Best Games of 2020
Best Gaming Hardware and Accessories of 2020
Game Industry Awards of 2020