Windows Central Offers is giving away a Surface Book, and it could be yours!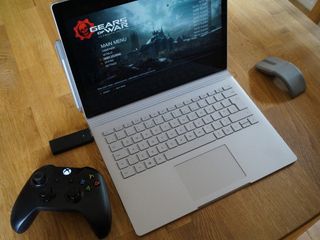 Looking to get your hands on Microsoft's awesome Surface Book but don't have the money available to purchase one for yourself right now? Well, Windows Central Offers is hooking up one lucky winner with a 128GB Surface Book, and it could be you.
All you have to do is sign up for the offer, which is completely free, to be entered for a chance to win it.
There is only one winner, and it could be you!
Sounds simple, right? That's because it is, and there is very little reason you shouldn't click through and enter for your chance now. The only way to know you won't win is not to enter, so don't do that to yourself.
Windows Central Newsletter
Thank you for signing up to Windows Central. You will receive a verification email shortly.
There was a problem. Please refresh the page and try again.