Windows Phone 8 SDK Preview comes in hot September 12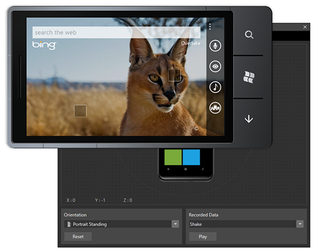 One of the missing components in the Windows Phone 8 developer story thus far has been the SDK. Aside from a leak back in July, there hasn't been any news regarding its official availability or state of completion. Well until now, that is.
Windows Marketplace Sr. Director Todd Brix just hit publish on a blog post this morning that outlines Windows Phone 8 SDK Preview bits that will be made available to a limited set of folks -- specifically developers with existing apps in the Marketplace. The rest of us will have to wait until the "full SDK" is available later this year when Windows Phone 8 goes gold.
As soon as the preview lands, WPCentral will get you the bits. Stay tuned!
Full post after the break.
Windows Central Newsletter
Get the best of Windows Central in in your inbox, every day!
Will there be a 7.8 SDK as well? I assume developers will need new APIs to implement the new tile sizes in 7.8.

I'd imagine this is part of the Windows Phone 8 SDK. But good question!

Probably like a 1MB update since that's the only new WP7.8 feature.

Yeah, the biggest part I don't like is they will only release the Preview to select devs; those that have pulished apps. Not a good way to promote early development.

Nice... Hope they can steal thunder from Apple!

I think it will be a seperate package just like the 7.1.1 update for windows phone devices with 256 Mb ram since wp8 has a different kernel. It would be much easy for them to just provide the extra api in an update package than include it in the main wp8 SDK.

Yeah, the part that bothers me is that it is only select developers. The odds of me seeing the preview SDK are next to none. We have put the time and money in to this platform. Throw us a bone here. They titillated us at the Summit announcing a lot for WP8 and gave us nothing but our pipe dreams as to what we could try to build and no means to fully accomplish it.

Thanks. You guys always pull through for us.

Thanks. You guys always pull through for us.

This is incredibly disappointing that this will be limited. I decided only to develop for Windows Phone because I believe Microsoft is headed in the right direction, but this is frustrating for them to do this. It isn't likely I'll even have a chance at getting in on this preview. I really hope I made the right choice to develop for them...


Doesn't limited access contradict Joe B.'s statement, "Finally, we're working to create a program that gives registered enthusiasts early access to updates prior to broad availability—a little gift to our biggest fans and supporters." I feel like my gift has been snatched from my hands just as I began to unwrap it. :-(

I feel a little disappointed to see that many software houses received the sdk (all that Nokia exclusives), leaving other developers watching...I can accept Microsoft Apps developed internally to show and promote wp8 capabilities, or some great game title ports, but NOT others...I feel discriminated.

Anyway, the later dev community will receive the SDK, the later Markeplace will be attractive for wp8 new owners ;)
Windows Central Newsletter
Thank you for signing up to Windows Central. You will receive a verification email shortly.
There was a problem. Please refresh the page and try again.