Windows 'phone' isn't dead, Part IV: A future of partnerships and a possible Surface Phone
A threefold cord is not quickly broken. This age-old metaphor conveys the inherent strength found in working together.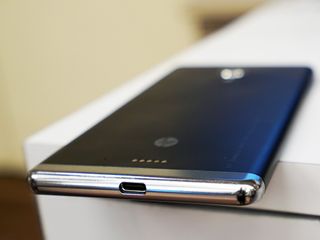 Forty years ago Microsoft founders Bill Gates and Paul Allen had the dream of putting a PC in every home and on every desk. Forty years and a 1.5-billion PC install base later Microsoft dominates the PC space with over 90% market share. It would have been impossible for Redmond to attain this level of success alone. They needed partners. And just as partnerships were key to Microsoft's success in the PC space, they are equally as important for them in the smartphone space.
Looking Back
When Microsoft entered the smartphone space anew with Windows Phone 7 in 2010 they did so with the support of long-time partner HTC, industry behemoth Samsung and mobile contender LG. In February of 2011 Microsoft entered into an alliance with Nokia, a former formidable force in the industry, which positioned Microsoft's struggling OS on Nokia's well-branded, albeit struggling, smartphone hardware. Nokia's Windows Phone's soon dominated the platform's representation in the industry with over 90% of all Windows Phones being Nokia Lumias.
Like a clown fish and a coral reef, the Microsoft-and-Nokia relationship eventually evolved into a symbiosis where Microsoft's mobile OS could not viably exist in the market without Nokia's hardware. With Microsoft's controversial purchase of Nokia's smartphone division in 2013, Lumia's dominance of Windows Phone was all but solidified and seemingly unintentionally signaled to an industry of partners and potential partners, "there's no room for you."
In July 2014 Microsoft's CEO Satya Nadella signaled the impending Nokia write-down (taking a delayed loss on a project or acquisition which has turned out to be less valuable than initially thought). This write-down repositioned the company in line with Nadella's vision where Microsoft's smartphone strategy would operate temporarily from a retrenched position. By exiting the general consumer space with a planned return two years later while targeting fans, enterprise and value consumers, Microsoft's focus is now turned toward nurturing the ecosystem that supports its mobile platform.
In addition to refining the mobile OS and developing the tools to bring more apps to Windows, Microsoft's efforts during this state of gestation have "course corrected" the firm's departure from what made the firm successful in the PC space: partnerships.
Though Satya Nadella was clear that if no one else made Windows Phones, then Microsoft would, this assertion from the firm's leadership was more an expression of the "phones" importance to the Universal Windows Platform rather than an acknowledgment that Microsoft was keen on tackling the industry alone. Microsoft is determined to have a strong mobile presence and realizes that it's impossible for them to attain any meaningful level of success on its own. They need partners.
In this piece, I dive into Microsoft's strategy of passing the "Windows phone baton" to OEM partners to position them as the leading representatives of Microsoft's mobile platform. The information I share was gleaned from sources from Microsoft's Windows and OEM divisions. This content provides a fuller view of how Microsoft and OEM partners are positioning the firm's mobile strategy along a path that sees partners taking a more prominent place in heralding Microsoft's mobile OS throughout the industry.
BETTER TOGETHER
Microsoft is currently retrenched from the general smartphone market, but that is not an indication that Windows phone is dead. As Nadella made clear in a July 2015 memo to employees (opens in new tab), Microsoft is committed to phone. The firm's focus has simply shifted from conquering device categories to "the mobility of the human experience and how Windows can manifest in the right ways."
As Microsoft works on building the ecosystem that ensures its ability to facilitate managing a user's digital experiences; they are also fortifying relationships that are bringing more Windows phones into the ecosystem. HP, VAIO , Alcatel , and Trinity have all recently announced new Windows 10 Mobile devices.
These phones represent affordable, mid- as well as high-end Windows 10 devices which demonstrate the Continuum-enabled power and versatility of Windows 10 Mobile. These devices are, of course, joining Microsoft's first-party Lumias as representatives of the Windows Mobile platform. Microsoft's commitment to move the platform forward through deep collaboration with partners is evident:
Keeping "phone" alive
Microsoft's growing list of partners sends a clear signal regarding the vitality of Windows Mobile. One source said it this way: "Windows phones are very much alive fueled by innovation we see in Windows 10."
Still, Redmond has the challenge of keeping Windows phone "alive in the minds" of the industry, particularly during this retrenched period while the ecosystem is in a "nurturing and growth" stage.
As we approach the debut of an anticipated Surface Phone approximately eight months from now, Microsoft would not have us forget that the last four months has brought us four first-party devices and innovative experiences like Continuum and Windows Hello. The Lumias 550, 650, 950 and 950XL Windows 10 phones are touted by the company as "the most productive on the planet."
Through these devices, the innovative experiences they bring and the 200 million Windows 10 (and growing) devices in use today, Microsoft hopes to keep fans, and the industry engaged until (and beyond) the debut of their next high-end flagship.
Of course, the anticipated Surface Phone is expected to bring "Surface-flavored" hardware innovation and hardware and software synergy that will excite the industry. Coupled with anticipated software announcements from BUILD regarding the app bridges, Microsoft's plans for the Xamarin purchase and the next Redstone update, the Surface Phone's hardware chops will hopefully be positioned to reap the benefits of coming ecosystem and software enhancements. If this anticipated device follows the path that was blazed before it by the Surface and the Surface Book, it could be a first generation device that changes our concept of a "phone."
If so, it will be well positioned as a representative of the Universal Windows Platform which has seen over 200 million installs, making it the fastest growing Windows ever. As I shared in the previous piece, Microsoft's CEO Satya Nadella made the Windows 10 upgrade free to benefit the firm's mobile business.
As a growing pool of users experiences the seamless mobility of experiences across Windows devices, Microsoft is hoping that as a user contemplates their next smartphone, they will seek out the consistency a Windows phone will offer. Of course, Microsoft is also hoping their strategy will entice developers who see the benefits of building for an install base approaching 1 billion users. One source was keen to share that "Windows universal apps can even be made into holograms."
Of course, if a developer comes to Windows for HoloLens, the path ultimately leads to phone. That said, there are systemic barriers to Windows phone adoption:
A consumer's personal and social investment in competitor devices (iPhone & Android)
Sales associates at carrier stores steering consumers away from Windows phone.
Negative press (and the "Windows phone is dead" meme)
We've been assured that Microsoft is confident that as people are using and loving Windows 10, the consistency that the platform allows across devices, including phone will appeal to consumers. It is my impression that Redmond is very committed to phone, one spokesperson indicated that "Phone is key to bringing Windows 10 to more people."
All Aboard
As partnerships with PC manufacturers were critical to Microsoft's establishing of itself in the PC space, the company acknowledges that partnering with the Windows devices ecosystem is an essential component of the firm's mobile strategy. The company's goal is to deliver the "most productive Windows-based smartphones on the planet."
To do this, their approach to working with partners is customer-focused. Microsoft realizes that the entire Windows ecosystem thrives when customers love the product:
Through Windows 10 innovations like Continuum for Phones and Windows Hello, features such as Cortana, the consistency of experiences across devices and more Microsoft is working with partners to deliver a more personal computing and captivating device experience.
As a company that prides itself on providing the tools for others to get things done, Microsoft provides the support and the platform to help partners serve their customers. As such, OEMs will build devices that meet the needs of their customers. Whether those customers are the enterprise targeted by HP with the Elite X3 or consumers targeted by Alcatel with the affordable Fierce XL.
Moreover, Microsoft's goal is to continue building their own phones for fans, value consumers and the enterprise while they help OEMs populate the broader market. The firm "is excited to drive innovation forward on Windows and that includes Windows 10 Mobile". One spokesperson expressed Microsoft's commitment this way:
The company also added that it sees each of these categories as very important and that it is working with manufacturers to ensure that there will be a range of choices of Windows mobile devices that fit into each of these categories. Microsoft's goal is to ensure customers have a wide range of choices to find the Windows device that best fits their individual needs. And OEMs are making decisions on the types of devices they want to produce to best fit their respective business needs.
Down the road
We've seen Acer, VAIO and others commit to partnering with Microsoft to bring Windows phones to market. Many have pondered if industry powerhouse Samsung might join the growing number of Windows phone OEMs. Naturally we anticipate that more OEMs will continue to adopt Windows phone, and sources tell me that Microsoft is looking for more new phones from partners around the globe. It will be interesting to see if the likes of Samsung is among that number.
If so, as a marketing powerhouse it will be interesting to see how aggressive the firm will promote its Windows device(s). Particularly since sources relayed to me that because Microsoft's marketing of Windows benefits all devices in the Windows ecosystem OEMs don't get additional support from Redmond to promote their devices.
In the face of negative press and social media buzz that is declaring, "Windows phone is dead", bringing Windows phone into a positive light will be an uphill battle. Consequently, aggressive marketing from Microsoft and its partners could go a long way in changing the perception of the platform. In response to the company's view of this precarious position, Microsoft directs our attention to the undeniable strength of the momentum from OEM partners in support of Windows Mobile.
A platform with dedicated users, consistent development and invested partners is not dead. Microsoft and a growing list of partners seem to agree.
Where does Surface Phone fit in?
First-party devices are integral to Microsoft's strategy for demonstrating optimal hardware and software synergy between devices and Windows 10. High-end devices like the Lumia 950/XL and to a greater degree the anticipated Surface Phone, represent the epitome of what we envision as a flagship aspirational device.
I envision that the anticipated "Surface Phone" will not only share the aesthetics of the current Surface devices but also the "theme" of those devices as well. I believe it will exist in two categories as is the standard for devices in the Surface family. The Surface is a tablet and a laptop. The Surface Book is a laptop and a digital clipboard. The "Surface Phone" will be a Continuum enabled phone that I imagine will dance the line of a mini-tablet with a focus as a digital notepad with an included pen and possibly an attachable keyboard of sorts.
Whatever its design, Microsoft is clearly focused on creating categories. Microsoft is just as tight-lipped about the "Surface Phone" as they were about HoloLens and the Surface Book. And that's ok.
At any rate, this category-defining device will likely debut at the end of this year, so that by early to mid-2017 we will likely see OEM partners embracing this new category and emulating it as they have with 2-in-1's. Microsoft is nurturing relationships with OEM partners now in preparation for these events:
Analysis
Clearly Microsoft's mobile "phone" strategy is on a path that emulates its decades-long strategy that brought it success in the PC arena. Of course, in an industry where dozens of OEMs have embraced Android and have made it the most-used operating system in the world, Microsoft's growing OEM partnerships strategy doesn't exist in the "vacuum" its PC endeavors matured within.
That said, few Android manufactures enjoy the reach and market presence entities such as Samsung enjoy in this highly competitive smartphone space. Considering that profits even for large Android manufactures are relatively low a growing number of OEMs may see the wisdom in diversifying their product portfolios by adding a Windows based product line.
It is clear that Microsoft is pressing forward with its Windows phone strategy with both its first-party offerings and with manufacturers who see the value of Windows as part of their corporate vision. Moreover, as OEMs position Windows phones within their corporate strategies, they will be incentivized to promote these devices as part of their strategic agenda. As such OEM partners will play a critical role in propelling the platform into the mainstream. For enthusiasts who contend that that the platform is not progressing in the absence of a high-end first-party device such as the anticipated Surface Phone this is an important point to remember.
Consider this: When we state that Microsoft has 90% of the PC space we are stating that that space is dominated by Microsoft's personal computing platform not it's first-party hardware. In the same manner it is Microsoft's strategy that OEMs will become the dominant representatives of the Windows Mobile platform as Microsoft simply sets the standard of optimal software and hardware synergy via first-party hardware. As such we must change our perspective from the "Lumia dominant" view that Microsoft's first-party hardware equals Windows phone as the paradigm shifts to a more OEM dominated reality.
On this note it will be interesting to see if former allies such as HTC and Samsung will eventually fully embrace Windows phone. Though HTC's brand power has waned in recent years, it is still a formidable ally. Moreover, Samsung is obviously not averse to participating in Microsoft's ecosystem, having just released the Galaxy Tab Pro S and their long-running series of PC laptops. Given Samsung's corporate and consumer influence, a family of enterprise or consumer-focused Windows 10 devices such as a phone, 2-in-1 and accessories is something I'm certain fans would love to see. It is certainly the type of partnership that would help further validate Microsoft's mobile efforts in the eyes of the industry.
In the absence of these powerful global brands, we can rest assured that the smaller partners who have embraced the platform do bring value to the ecosystem. Though they may not have the global influence we enthusiasts would love to see, their local influence in their respective regions is sure to have a meaningful impact on the platform.
One final point. In relation to my question about Microsoft's marketing support of third-party Windows phones. Microsoft's response to my question surmised that any marketing of Windows affects all Windows device. This, of course, is true. However, I'm sure that many fans would agree that once Microsoft reenters the consumer space with the consumer facing first-party flagship "phone" we hope to see it will be accompanied by device-specific ads akin to the TV spots Microsoft uses to promote the Surface or Surface Book.
Until then I think we can, at least, find solace in the marketing of OEM specific Windows phones that is sure to arise as the space becomes increasingly competitive as more OEMs embrace the platform. Hmmmm. Manufacturers promoting their Windows phone against another manufacturers Windows phone? Now that's a good problem to have.
A big thanks to Microsoft for taking the time to answer my questions!
Jason L Ward is a columnist at Windows Central. He provides unique big picture analysis of the complex world of Microsoft. Jason takes the small clues and gives you an insightful big picture perspective through storytelling that you won't find *anywhere* else. Seriously, this dude thinks outside the box. Follow him on Twitter at @JLTechWord. He's doing the "write" thing!
Thanks for reading folks! What are your thoughts about OEMs taking the lead for the Windows Mobile platform? Also does confirm a Q4 Surface Phone? Lets talk!

I think OEM's are the way forward for tremendous success for MS, but at the same time, Microsoft needs to set the standard in the industry for it's partners to follow. Allow me to explain, the surface pro 4 has 4 generations down become not only the trend setter, but also a benchmark of quality, craftsmanship and innovation to show the true power of windows 10. As more and more features are added with the Redstone wave, i think a surface phone becomes critical and needs to set the stage for the next innovation in mobile commuting. While i do believe apps are very very important for the success of any platform, pure innovation will always be a catalyst for app growth and consumer demand. What do you guys think?? .. P.s. Great peice of work again Jason :p Posted from Windows Central for Windows 10

Really good series, I fully agree with you. Microsoft need to pave the way with the Lumia or surface phone and keep trying as they are to bring more oem over with there phones, only thing I hope is it don't become as flooded as what the Android based phone market is, there is just to many sub par phones pushed out and windows 10 is better then that

Thank man! Yeah so far what the OEMs are bringing to the table look good! -------------------------------
Jason L Ward @JLTechWord

The OEMs don't want to run stock mobile OS. How many Android OEMs are promoting stock Android OS?

I agree with your point, however I only buy stock android devices after making the mistake of initially getting an OEM.
And I think there are a lot of people who feel the same, so maybe with Windows 10 mobile they will learn from the mistakes on other devices ?

@Jason Ward, Writing a comment 5 days before an article is published must mean you have a time travelling Delorean :P. Soo when are you going to write a piece about the DMC-12? :P As you clearly have a lot of "time" on your hands, haha.

Hey @TechFreak Shhhhhhhh. Don't tell anybody. You'll cause a paradox.:-) -------------------------------
Jason L Ward @JLTechWord

Oh, crumbs I didn't think about that... by posting that initial comment I may very well have done.. oh dear... :P.

Tl;Dr soon™ Posted via the Windows Central App

Redstone will add some great features which will make the OS at par with android & ios.. OEMs are taking interest to make WPs.. The lack of apps/games makes it dead.. Once the app gap is filled the OS is ready to rock

Commenting without reading ha? Meh

Oh yes.. They should adop it as a company slogan...

Lack of sales, too. If you add tons of 3rd party OEM's yet their total sales amount ot a rounding error, is that really a sign of a healthy ecosystem?

Theres are some points why WP is lacking behind
1. Hardware- you get very bad hardware specifications for what you pay.. (8gb internal storage, underpowered processor,ram,etc)
2. Software- Not pleasing.. They should add some insane features which will make people buy WP without hesitating.. I hope redstone brings some good features.
3. Advertisement- their tv ads are worse. They show continuum(cmon who knows what continuun is expect wp users) and office apps,onedrive.

your points is right but i can added more details 1. OEM can't make a good spec phone with good hardware because... the license already expensive. making android phone or firefox os phone or ubuntu touch phone only cost so low and OEM can spend it more in the hardware, but microsoft don't want you to do that, they want high licensing price even for a cheap plastic lumia. it is microsoft it self that dont want to make their phone to success, in chinese strategy gain a little but sell alot to introduce your brand and loyalist and penetrate more market. i want to bet if microsoft would not let microsoft windows 98 and xp to be pirated everywhere in the world they will not as big as today, same with PSX sony playstation, they will not as big as today if they don't let their games to be copied freely in the very beginning. its free promotion and cheap marketing oh but maybe microsoft market strategies can't see that.lol 2. software are trying to be different but inconsistent, like people hub. i bought my lumia just because of people hub, but then microsoft never go on with it again. they try hard in camera app and tech but just give up because it will not do with low spec chip and camera lens their use in most of their line up.lol metro style is usefull but why not give it circle or other style so people can customize their own home screen, i know lot of girl who want hello kitty at the corner of their screen or son goku animation on their homescreen. they try to do this and that but inconsistent with their choises and not represented user oriented and show that they lack of ideas. steve jobs will create his homescreen and give the teams to make it into the iphone, but team WP just don't have leadership who can lead them while joe balfiore busy playing with his shiny iphone. lol the redstone doesn't have to invent new features for their phone, they only have to pay some royalty like simple USB OTG, MHL tv-out, miracast which is not a new tech in android world but no lumia have it lol. as simple as that, oh but joe too busy twitting with his iphone. 3. advertising? no need. today is internet everywhere, people will go to phone site and look on the specs and look on what a phone can do. ads only show mommy and daddy smiling while texting with lumia, it will not drive me to the store. i need to look at what that lumia can do in the specs first and how it run in real world, just banging that this phone is power effient, it less lag then android or the os doesn't need more ram or faster cpu will not pull my wallet. show me it has 2 RAM, mid spec snapdragon 600+, 300ppi minimum screen, 3000mah battery, 12mp camera support on miracast, mhl, fast charging, usb otg (it all common android mid range btw) and slap it with affordable price this is advertisement, no need for flush those million in media, just give their phone good specs and good abilities, today user not gonna using their phone only for hallo and sms like in the old nokia phone, we want more connectable feature from our phone to bigger screen or to other phone and tablet, can be use as mini portable pc to control arduino or raspberry pi or drone or whatever high tech should be doing, oh but no joe to busy talking on the phone using his shiny iphone. 4. microsoft can be success in smartphone world if they not bangging their last hope on enterprise phone only just like BB when they in comatose. how? make a niche categories phone like perfect phone for reading with 16:10 aspect ratio (which is rare) the best aspect ratio actually for reading, gaming and videos, make it equip with digitizer just like galaxy note lineup, there are still so much aspect from a smartphone they can still win, racing with the camera just a wrong strategy. they can focus on the thing that got wrong and fix it like the aspect ratio, connecting more things with their phone like digital tv receiver dongle, arduino command module, thats not hard and expensive, why? because microsoft already have that machine in the form of PC/laptop they just need to replicate that ability into smaller body and portable, oh but no one see it because joe balfiore to busy playing candy crush saga with his shiny new iphone. 5. oh yeah apps store, no apps = no buyer, they are too lazy to updated their apps catalogs i cant even find YM for my lumia OMG. no official youtube app, line messenger cant buy any sticker in WP, OMG everything is so 2000 lol. why symbian dead? one of the reason no apps store and the available apps are sucks. and it happen again with WP. if me in mr.joe balfiore position i will pay google, yahoo, ETC to make app for my phone, i will populate the market with more free apps and give away 100% profits from paid apps for developer for 3 years if they making apps for WP as a free campaign and free advertisement, right? oh but mr. joe to busy browsing appstore on his new iphone

I like the idea that there's tons of new windows phones and sudden app updates in the store. So it goes to show that Lumia, and other Windows devices, are on the rise..

You rise..... Only to fall.

Why do we fall? So we can learn to pick ourselves up.

I am not holding my breath for a surface phone.

People will likely disappointed.

I'll be breathing on an Android long before any Surface phone rises to the surface.

No here apps or mixradio. Why??!!!Windows phone since 2011. Struggling now. Might switch to android this year...

Mix radio has been discontinued on other OSes too .. Posted from Windows Central for Windows 10

I may be wrong but I think HERE, Spotify and other developer teams have abandoned .NET development because the iOS dev teams are under training to port the iOS apps to Windows 10 mobile using iOS Bridge (Islandwood project) so in fact I think later this year we will see great Spotify and HERE apps on the platform.

Cool!!! Make sure you keep us up to date on your move to Android... We ALL want to know where you are headed with your mobile phone choice...

Boy is he going to be surprised when he tries to get MixRadio to work on his shiny Android. I wish I could be there to see how he plans on getting a service that will no longer exist (for anyone ) to work. Oh, right Android is magical so it definitely work in fantasy land. But, hey we can enjoy one last song: https://mixrad.io/mixes/104358833​

Can't shake the feeling that a lot of this is a wishful thinking... It just all takes too long, and Microsoft backs out of too many plans.

Still waiting for Windows 10

The wait is over! -------------------------------
Jason L Ward @JLTechWord

For some but many are screwed.