The Witcher 3 and Farming Simulator 15 now available on Xbox One
Two of gaming's biggest names, The Witcher 3 and Farming Simulator 2015, are now available on your Xbox One. The two games are polar opposites of one another, but both are highly anticipated by their respective audiences.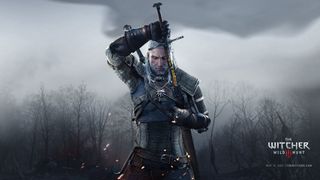 Let's take a quick look at both.
The Witcher 3: Wild Hunt
The conclusion of The Witcher series is here at last and with it comes a heap of new abilities, a revamped combat system, and a world that is 30 times larger than the previous games. The game is also said to contain over 100 hours of gameplay with 50 hours dedicated to the main storyline.
In The Witcher 3, The Wild Hunt is in town and they are bringing chaos with them. But there is one that can bring it all to an end, and her name is Ciri. She is considered The Child of Prophecy, and it is up to Geralt to find her in order for her to fulfill her destiny.
The Witcher 3 comes in two digital versions on Xbox One. One comes with just the game while the other comes with the game and the expansion pass. Plus, each version is discounted 10% by CD Projekt Red.
The Witcher 3 – 30GB – $53.99 – Xbox Store

(opens in new tab)

The Witcher 3 (Game + Expansion Pass) - $76.49 - Xbox Store

(opens in new tab)
Farming Simulator 15
Farming Simulator 15 is a game about (you guessed it!) farming. In the game, you start off as a lowly farmer that is in desperate need of some new supplies. So you get hard at work trying to create the best farm in the land while netting cash for your crops. You can make money from livestock, fresh produce, or from woodcutting.
Farming Simulator 15 features over 140 name brand tools and vehicles to make your farming a bit easier. You can also have friends join your farm in multiplayer, so they can help you create the ultimate farm. The game will set you back $49.9, which I'm assuming helps with the cost of licensing those real-life vehicles.
And don't forget about that Lamborghini tractor.
Farming Simulator 15 - $49.99 – Xbox Store

(opens in new tab)
Just got witcher 3! Cant wait to get home.

I played it on steam last night before bed. It's good! Looks amazing, though not like the old trailers - conversation for consoles I think. Even then I think one would be hard pressed not to like what's here! And the sound! The crazy voiceover is much better, good voice acting.

My Witcher Collectors Edition is installing as we speak. I really wish the xbox could lift its game and be as quick as the PS4 in that regard.

I wish the Xbox One could be as quick as the PS4 in every regard.

I wish the PS4 could has all the great Xbox One features.

I don't care about the Lamborghini Tractor, the question is do they have any Unimogs?

Also, as an aside, does the 15 in Farm Simulator 15, denote the year or have there actually been that many of them? Oh, and 80 bucks? Tell him he's dreaming.

79?? Why so expensive....

Farming be an expensive business. I can just go outside and it's like real-life Farming Simulator. Or, farming, I guess.

"Farming be an expensive business" X'D

As insane as it sounds, that simulator is actually used as a logistics and deep concern simulator by our wonderful conservative government. Beggars belief how good a simulator that actually is, especially re the economy. I can just imagine Cameron and cronies, with Boris Johnson on the side... Animal Farm indeed lol

Playing witcher right now.. Focking gorgeous!!!

This website posted the price incorrectly, I've already preordered the game for around $50 and it is scheduled to be dropped on my doorstep this evening.

Am I the only one without an Xbox One here?

Nope, can't afford one right now and waiting for a more diverse library.

Yes, in a world with millions of people, you are the only one without an Xbox One.

Lol "Millions of people" someone doesn't know geography.

Can you put some weed plants on this farm game?

Umm...Farm Sim is 49.99 USD.

I wonder if you can play chicken or some sort of demolition race... Imagine John Deer vs. Caterpillar, boom!

Finally, a game that I can play without throwing the controller across the room. Farming Simulator 15 is very cool.

I agree and am very excited to sit deown and play.
Windows Central Newsletter
Thank you for signing up to Windows Central. You will receive a verification email shortly.
There was a problem. Please refresh the page and try again.