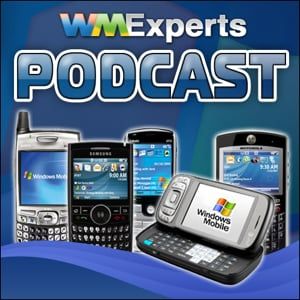 Interview about SPB Day, Sprint News, and the Motorola Atila. (...and yes, we recorded before all that Treo Pro craziness hit. :) )
Download it directly with this link
Subscribe via iTunes

(opens in new tab)

Listen to it here with this flash player:
Credits
Thanks to the WMExperts Store for sponsoring the podcast. Thanks also to these great artists for the music and to CCMixter.org for offering a great database of Creative Commons music!
Windows Central Newsletter
Get the best of Windows Central in your inbox, every day!
Dieter, I'm going to Estonia tonight so I'm gonna get that Skype muttaf[REDUCTED]ers right in their nest!!!! AGRRRRRR!!!!!!
Anton

I was going to mail you to ask you to turn up the volume of the podcast. The volume of the last few episodes was too soft compared to all other podcasts, I can't hear anything in the subway. Had to turn off the volume limit on my iPod just for this show, and occasionally cover my hears for some bits.
However, this seems to be fixed in this podcast, it's much louder compared to the previous episode. So whatever you did... keep up the good work.