WMExperts Podcast, Episode 4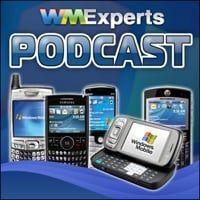 In this week's podcast, Dieter takes another look a the BlackJack II - part of his ongoing love it / hate it / love it saga with the device -- this time with with the added bonus of a bum unit that needs replacing.
Read on for some brief show notes and links about the BlackJack II!
Notes and Links:
Be sure to email us -- podcast@wmexperts.com -- we want to talk about what you want to hear about. You can also leave us a voicemail to be played on-air: 866-904-5882 x222.
A couple hints in this podcast that are worth knowing about if you have a BlackJack II:
LED Alerts: Neat App for BlackJack II
...and one bonus: BlackJack II: Use Any MP3 as a Ringtone
Credits
Thanks to the WMExperts Store for sponsoring the podcast. Thanks also to these great artists for the music and to CCMixter.org for offering a great database of Creative Commons music!
Dieter, I really have to wonder as how you have gone soooo long doing this and not known about the water damage "TAG" inside of the devices....they have been there for the longest time...in most cases they actually turn pink rather then turn black...heck I remember having a motorola v220 that had it...and I know for a fact the "tags" go further back then that device lol...Maybe I'm just a little more privy to the information but I dunno..Guess ya learn something new everyday eh dude?
Windows Central Newsletter
Thank you for signing up to Windows Central. You will receive a verification email shortly.
There was a problem. Please refresh the page and try again.