Xbox in 2020: The biggest moments, successes, failings, and the future
Xbox had an incredible 2020, whichever way you slice it. Here's a look back at the biggest Xbox moments of the year, and what we want to see Xbox achieve in 2021.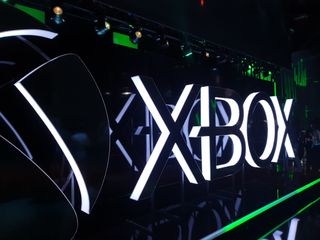 (Image credit: Windows Central)
2020 was a year many of us would most likely rather forget, but for Xbox, 2020 might be remembered as a year of beginnings.
Since Phil Spencer joined Microsoft's senior leadership, Xbox has been moving in a way we haven't seen for decades, maybe ever. While PlayStation and Nintendo continue to grab all the headlines and mindshare, Xbox has been enjoying something of a quiet revolution.
2020 was the year many millions of people ended up stuck at home, seeing gaming engagement break records. The big three continue to struggle to meet the demand for hardware, as the pandemic rages across the west virtually unabated.
While there is light at the end of the tunnel as far as lockdowns are concerned, it's unlikely all those millions of new gamers will simply leave the hobby behind. Microsoft couldn't have predicted the pandemic (unless you believe some of those wild Bill Gates conspiracy theories), but they did build a future-facing platform that will define how many of us play in the years to come. The marriage of high-quality hardware in the form of the Xbox Series S and Xbox Series X with what is arguably the best deal in gaming with Xbox Game Pass has proven, thus far, to be a total win.
What does 2021 look like for Xbox? What were the biggest failings of 2020? As we look to kick this year into deep storage memory, let's look ahead to the future, and get an idea of what Xbox gaming might look like in the near and distant future.
Xbox in 2020: A growing revolution
As the pandemic kicked into full swing earlier this year, it became increasingly apparent how the shift to a work-from-home workforce affected various games of all sizes. Several notable delays occurred throughout the year, with Covid-19 at least partly to blame. Games of all sizes and shapes from across the industry got hit, including hotly anticipated titles like The Last of Us II. None have been more notorious for delays than Cyberpunk 2077, which launched to critical acclaim on PC, but riotous anger across base Xbox One and PlayStation 4 consoles, for being nigh-on unplayable.
As far as Xbox itself is concerned, the biggest and most controversial delay was that of Halo Infinite. The entire Xbox Series X/S marketing campaign revolved around Halo Infinite, with toys, promo materials, and even packaging, focusing entirely on Microsoft's flagship sci-fi franchise. The delay came hot on the heels of a disappointing reveal trailer, which showcased subpar visuals that spawned its very own meme, mocking the design on one of the game's Brute enemies.
Microsoft has re-revealed the Halo Infinite launch date to be the fall of 2021. Despite the backlash to the game's visuals, it remains one of 2021's most anticipated games, owing to its winning multiplayer formula which remains wildly popular to this day.
As Microsoft continues to grow its Xbox Game Pass service across PCs, consoles, and mobile devices, having exclusive properties and content to entice users into the service becomes ever more paramount. Disney+ recently revealed that it hits its 5-year 85 million subscriber goal in a year, proving beyond any doubt that it's content that drives subscriptions in these types of services. To that end, Microsoft has been very busy indeed.
In the summer, Microsoft revealed a blockbuster intent to acquire ZeniMax Media and Bethesda, alongside all the studios and franchises that make up the brand. Fallout, DOOM, Elder Scrolls, and several more now become the exclusive property of Xbox, and thus Xbox Game Pass. The deal is expected to close fully by the Spring of 2021.
Since that acquisition, there has been a question of exclusivity. Will Microsoft make hotly anticipated titles like Starfield and Elder Scrolls VI exclusive to Xbox and Windows platforms? There's a case to be made for both scenarios. Microsoft would make heaps of cash by putting those games onto PlayStation 4 and 5. But, if Microsoft's goal is subscribers for Xbox Game Pass, asking PlayStation users to access those franchises via their mobile devices, Windows PCs, or more affordable Xbox Series S consoles could prove more lucrative, both in terms of hardware sold and subscriber acquisition.
Officially, Microsoft has noted that it will assess upcoming Bethesda games on a "case-by-case basis" for platform exclusivity. Making those games exclusive to Xbox will undoubtedly solve one of Microsoft's biggest historical headaches with the platform — the idea that their exclusives aren't as good as Nintendo or Sony's. Microsoft, however, may not be too concerned with such accusations if it winds up having the largest service platform. Microsoft already sells some of PlayStation and Nintendo Switch's biggest service-type games, in the form of Minecraft and Minecraft Dungeons. Soon, it can boast Fallout 76 and Elder Scrolls Online as being part of that userbase, particularly if it bakes Bethesda's account systems into Xbox Live directly.
Either way, all of those games will end up being available day and date in Xbox Game Pass, sidestepping the ballooning retail price which now stands at $70 or higher in many countries. And even without Bethesda's games, Xbox Game Pass Ultimate has already solidified its place as the best deal in gaming.
Throughout 2020, Xbox Game Pass picked up a huge variety of high-quality games, big and small. Wasteland 3, acclaimed Gears 5 DLC, Gears Tactics, Flight Simulator, Dragon Quest XI, Yakuza: Like a Dragon, Minecraft Dungeons, Grounded, Ori and the Will of the Wisps, DOOM Eternal, and many more joined the service. As if that wasn't enough, Microsoft announced all of the EA Play subscription back catalog would be available too. Game Pass has also offered tons of vouchers and perks, including months of free access to Funimation, Disney+, and Discord Nitro.
Where Xbox Game Pass and the likes of Netflix and Disney+ diverge, perhaps, is the cadence of high-quality internal titles. With the acquisition of Bethesda and various other studios, Microsoft is likely looking towards a future where they can guarantee new content from its internal creative teams on a near-monthly basis. Grabbing older games to headline your service for the month works to a point, but it's the desire for new, new, new that is keeping people hooked on these types of services. To that end, Microsoft has led a quiet revolution with some of its partner teams.
Minecraft Dungeons launched earlier this year and has steadily and consistently produced new maps, new events, new features, and new activities for players who are enjoying the game, many of which whom might have acquired it through Game Pass. Grounded became the first Xbox Game Pass Game Preview title and has steadily been shipping sizeable updates as it heads towards its retail version next year.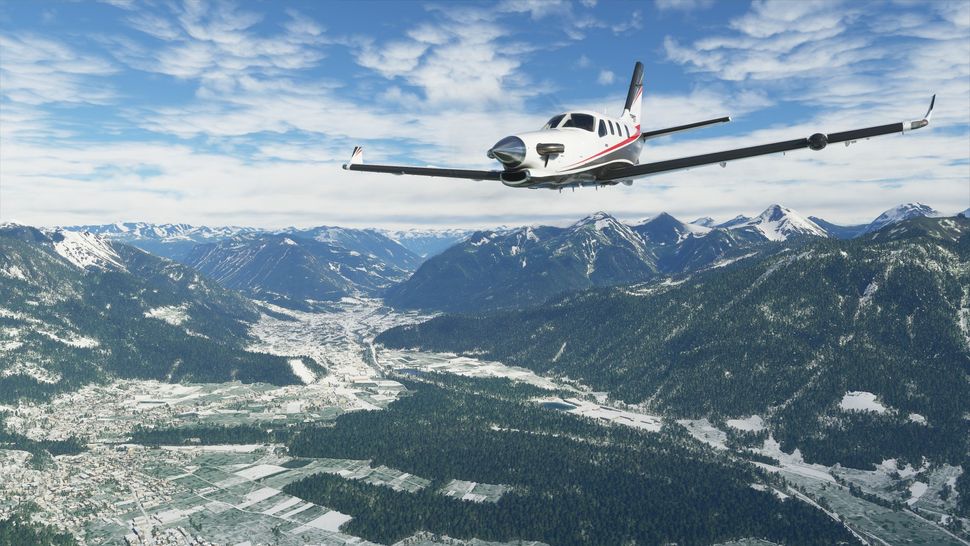 On PC, Age of Empires continues its legendary domination of the RTS genre, now included in Xbox Game Pass. Flight Simulator too reemerged after decades parked on the airstrip, to become one of this summer's hottest PC games. Microsoft perhaps didn't dominate critic scores or game awards shows, but it's building a strong and stable collection of passionate communities across its portfolio. Sea of Thieves, Halo Master Chief Collection, and even older titles like State of Decay 2 are enjoying a steady stream of continuous engagement, which is exactly what Microsoft needs for Xbox Game Pass to be successful.
The Bethesda acquisition shows that Microsoft isn't keen to rest on its laurels though, as it has been in the past. Next year, 2021, will be all about kicking it into high-gear, and elevating quality across its portfolio of games, and services.
Xbox in 2021: Kicking into high gear
In interviews with the press and in calls to shareholders, Microsoft's gaming division has banged the drum of "2 billion gamers." This is in reference to the wider potential market Xbox has access to. To that end, it has a three-pronged attack plan.
The first is Project xCloud, or the rather clunkily-named Xbox Game Pass Ultimate Cloud Gaming. Project xCloud refers to the pool of games that are available to play via smart devices on Xbox Game Pass via the cloud. Large sections of the overall gamer pool are practically phone-locked, without televisions or even the intent to buy a television, let alone a console. The only way to access these users is from a laptop or a mobile phone, which is why Microsoft has placed a lot of emphasis on the service. In 2021, I've heard from our sources that Microsoft's xCloud server blades will be upgraded to Xbox Series X technology, vastly outstripping the Xbox One tech those servers are currently using. This means faster loading times into games, better visuals, and more APIs designed for cloud-aware capabilities.
The second prong in this assault is localization. I've helped lend my voice to Xbox fans in Japan, Korea, and other under-served nations that are technically supported by Xbox, but suffer from Microsoft's general anglo-centricity. I've been hinted at recently that Microsoft is working to bring about large improvements to the way the Microsoft Store handles language support, which is rather crucially important if Redmond plans to approach its billions of users North Star goal.
The third is, of course, Xbox Game Pass content. Microsoft has dozens of studios under its wing at this point, with dozens of projects and on-going games to bolster the subscription service into 2021 and beyond.
On top of games like Halo Infinite, Hellblade II, and State of Decay 3, in late 2020 Microsoft additionally unveiled The Initiative's reboot of Perfect Dark. Our sources tell us that Perfect Dark will take cues from the gadgetry of Perfect Dark Zero, with the stylish-stealth gameplay and pacing of Splinter Cell: Conviction and Blacklist. In the short term, it seems likely that Halo Infinite and some of the existing service games, alongside publishing deals for titles like The Medium will have to do the heavy lifting. As Microsoft's army of studios gradually shifts away from their existing projects and outstanding commitments, Xbox Game Pass should start seeing a steady and relentless cadence of high-quality exclusive content, at its most accessible via the subscription service.
A recipe for success
Many journalists in the mainstream press still see Xbox as this alien concept. From positions of financial privilege, they also discount the value of Xbox Game Pass, which makes current high-quality games more accessible than ever before. I remember all too well being the only kid in the playground without access to the latest and greatest games. To that end, Xbox Game Pass is an equalizing force.
It can also be an equalizer for indie developers, whose games may not have received the attention or marketing budgets to compete with larger publishers. The simple act of being in Game Pass seems to create a buoyancy-effect for some games, enhancing discoverability and word-of-mouth virality.
For those of us who are more concerned about the traditional console experience, i.e. can Xbox deliver games that meet Sony and Nintendo when it comes to critical acclaim — the jury on this is still out. If Microsoft does make the likes of Elder Scrolls VI exclusive, that alone would potentially solve the issue. One could also argue that Microsoft doesn't exactly need to follow Sony's formula in order to have the biggest and most profitable platform. Smaller games like Grounded and State of Decay 2 may lack blockbuster flair, but they have become blueprints for building small, high-engaged communities that may remain subscribed to Game Pass for several months just to access one title. Still, I know that Microsoft is intent on meeting its competitors on raw quality. To meet the bar Sony has raised with studios like God of War's Santa Monica Studios and The Last of Us' Naughty Dog, is not an overnight feat.
Either way, the ball is rolling. Xbox has set itself up with a recipe for success. The preparation phase is over. We're now waiting for the oven to do its thing, to make this delicious content banquet real.
Xbox Series X/S
Main
What is the Xbox Series X release date?
How much does Xbox Series X cost?
Why you can't preorder Xbox Series X yet
Get the Windows Central Newsletter
All the latest news, reviews, and guides for Windows and Xbox diehards.
Jez Corden a Managing Editor at Windows Central, focusing primarily on all things Xbox and gaming. Jez is known for breaking exclusive news and analysis as relates to the Microsoft ecosystem while being powered by caffeine. Follow on Twitter @JezCorden and listen to his Xbox Two podcast, all about, you guessed it, Xbox!