Microsoft still doesn't enforce supported languages on Xbox Store game pages, why?
By Jez Corden last updated
Microsoft's push for global gaming is still set back by this basic feature disparity.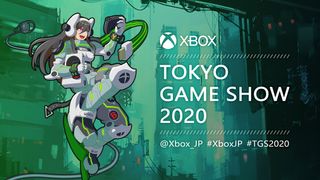 (Image credit: Microsoft)
Almost a year ago, I wrote an editorial about how Microsoft needs to start to take localization seriously, with heavy emphasis on the Xbox side of things. My faith in Microsoft to fix basic feature problems in Windows is already at rock bottom, but I generally expect better of Xbox, since they tend to ship polished hardware that actually works. I guess this is what happens when you're faced with actual competition, namely from Steam, PlayStation, and other popular gaming storefronts.
One thing Steam, Nintendo, and PlayStation all have in common is this utterly, utterly basic accessibility feature enabled by default:
A list of supported languages on a game's store page.
Basic, simple, easy, right? Even the terribad Windows 10 Microsoft Store seems to enforce this feature. So, um, why doesn't the Xbox Store support this across the board? Why doesn't even the brand-new Xbox Microsoft Store designed for next-gen Xbox Series X and Xbox Series S support this across the board? Why doesn't the Project xCloud Xbox Game Pass app have this by default?
As we move deeper into Microsoft's so-called push to move beyond console gaming, why do Korean, Chinese, Japanese, Arabic, and other language regions have to curate their own fan-made lists of games that support their languages?
Related: Hey, Microsoft, it's time to take Xbox localization seriously
Stop asking fans do to YOUR work
The year is 2020, and as far as we can tell, there has been literally no movement, and no plan to rectify this very basic oversight that, once again, shows how Microsoft thinks of itself as a US-first, rest-of-the-world second company.
And for total clarity, some game developers do list supported languages, but it seems to be an extra segment as part of the "other features" that is buried in the interface, rather than a proper database entry. For example, Grounded has supported languages hidden away in the "More" section of its description pages. Assassin's Creed Valhalla lists nothing.
For Xbox, it's not a requirement for a game developer to set up a list of supported languages. When you combine that with the fact that the notes are buried in several menus in the Xbox Store, it makes for frustrating browsing. Why is this so convoluted?
Players should be able to filter by language support, and browse by language support, rather than struggle through several menus and user-curated spreadsheets to find these basic features.
The lack of language info makes it difficult to win the hearts of non-English speaking region gamers. Plz add language info for Xbox console games in Microsoft Store. pic.twitter.com/OgkYZ022y9The lack of language info makes it difficult to win the hearts of non-English speaking region gamers. Plz add language info for Xbox console games in Microsoft Store. pic.twitter.com/OgkYZ022y9— Xbox News for Koreans 🇰🇷 - 네이버 Xbox 정보 카페 (@KoreaXboxnews) October 4, 2020October 4, 2020
The Microsoft Store and Xbox Game Pass app for PC both list the supported languages each game has on their store pages. Which indicates to me that the information is there in the database for Microsoft to access, and for developers to set up. So then, why does Xbox not have it by default?
This goes beyond the simple anglo-centricity that Microsoft is long-known for, but it is also a basic accessibility feature for millions of gamers across the world. Microsoft has done a ton of great work to improve accessibility for gamers on Xbox Live, but unless you're English, you're still being given unnecessary hurdles to access a gaming experience that approaches that of English-speaking countries.
Microsoft is asking its non-English gamers to trawl through user-curated Google Docs spreadsheets to find what games support their language region. They're asking fans to do that heavy lifting to keep those lists up to date, too.
This is ridiculous for a company as large and cash-rich as Microsoft, who also claims to have aspirations of reaching a global gaming audience with its cloud-based Xbox Game Pass service (which, by the way, also doesn't display supported languages by default.)
Remember non-English gamers, Microsoft
One central problem Xbox has long-held is the lack of support from strong gaming markets such as Japan. Developers in Japan and other regions overlook Xbox as a viable place to do business. And missing basic features like language support, something Sony has enforced for years.
If I was Microsoft, I would be embarrassed to attempt to court gamers from Japan, South Korea, the Middle East, and beyond, without even the most basic localization features in place across its storefronts. Microsoft has dumped mountains of cash into marketing deals with the likes of Samsung to push xCloud in South Korea. They put in a ton of effort to appear at the 2020 Tokyo Game Show for the first time in years. The fact Microsoft isn't enforcing the inclusion of languages on store pages is an oversight that needs to be plugged. All of this is without deep-diving into the geo-restrictions Microsoft and its developers seem to arbitrarily place on languages too, forgetting that it's not just the U.S. that has a prevalence of multiple languages.
Getting Microsoft to listen to feedback on issues that don't affect U.S. and UK customers seems to be an uphill struggle, and after a year, we're starting to wonder if they're actually serious about regions outside of that tried-and-tested anglo-centric markets.
Xbox Series X/S
Main
What is the Xbox Series X release date?
How much does Xbox Series X cost?
Why you can't preorder Xbox Series X yet
Jez Corden is a Senior Editor for Windows Central, focusing primarily on all things Xbox and gaming. Jez is known for breaking exclusive news and analysis as relates to the Microsoft ecosystem while being powered by caffeine. Follow on Twitter @JezCorden and listen to his Xbox Two podcast, all about, you guessed it, Xbox!
Japanese Xbox fans have been plagued by this problem for a long long time.
Unless we actually buy the game, we won't know if it supports Japanese subtitles.
What if English-speaking people bought a DVD of director Kurosawa's "Seven Samurai" without a supported language on pacage and the actual DVD did not have English subtitles?
We Japanese fans are faced with such a problem every day.
I want Microsoft to consider adding a supported language display to the store as a top priority.

Thanks for your comments, every comment like this is another voice Microsoft will hopefully see!

I've been living in Japan now for just about 9yrs, and this issue has certainly plagued much of the fanbase residing here. There are times where, if I decide to want to play a game in Japanese because I want to study, etc, I can't because there isn't a clear option to do so. The lack of supported languages means that I have to play in English most of the time, but I love having the option of Japanese as a tool to help learn the language better. As Hako1ba also mentioned, for my Japanese friends they face the issue of not being able to understand the language simply because it's not enforced, and it certainly creates frustration when trying to enjoy the game you've purchased. Hopefully, things are implemented, as more voices come forward and speak out.

It's just one of those things that Microsoft seemingly refuses to fix because it wants to make life harder for people. It's like the Windows Store, There is no real library management of content I've purchased.
I have to go and scroll down a long list of content to find that app you purchased several years back but can't search for it anymore because it was delisted and updated with the latest version. Oh and, woe is me if I find scrolling of the list is so slow, it'd take over an hour to find anything in past the last 12 months. Like the Fans Xbox in another language, I too have had to keep my own list of apps and games that I've purchased (now regrettably), or that I've not got installed but will want to at a later date. Having used the switch for a while now, I'm starting to feel the pinch of that mentality on the xbox one console's interface as well. On the Nintendo side, my games are presented to me on the home screen, nothing more than I need to play them. On the xbox, I'm forced to go through multiple menu options to see the installed games, or manually pin them in a convoluted way that just doesn't really make sense from the point of view of a gamer who just wants to play games.

OK, I'm sure they don't want "to make life harder for people." Call it incompetence or lack of proper prioritization or ignorance, but I'm certain it's not malice.

I've seen articles on Windows Central pointing out localization issues on Xbox before. However, nothing has improved since then. The Microsoft Store on Windows 10 and the Microsoft Store on Xbox need to show the supported languages for your game. The source code is complex, so I think that if there is a problem, the Store itself should be replaced. And not only Xbox problems but also Cortana is not supported in Korea. It's been five years since the Microsoft voice assistant Cortana was released, but Korean language is still not supported. Overall, Microsoft lacks a lot of localization in the Asian market. In the Asian market in particular, Microsoft only cares about China and Japan, not South Korea. This is because the country is small and the population of the languages spoken is small. In South Korea, Microsoft has partnered with SKTelecom, a major Korean telecommunications company. It is said that Xbox All Access is also launching for the first time in Asia. The response of the Koreans was very good, and the response to the appropriate pricing was good. This is because the price was not too expensive, including taxes and exchange rates, and was really reasonable. As with the news of the acquisition of Bethesda, the response to Xbox in Korea is good. However, if there is no game localization problem or language support notation in a market such as Korea, the outlook is dark. The Microsoft company seems to have a very strong idea that World=USA is unique among American companies. The world doesn't just exist in America. There are various markets such as Northern Europe, Eastern Europe, Asia, South America, etc. If you don't care about those markets, you'll have no choice but to be behind the PS5 in the next-generation fight. I used Google Translator, so please understand.

In addition, I would like to point out not only the problem related to Xbox but also the problem that Microsft only supports English. The Outlook app for mobile also has the Play My Emails feature, but only English (US) is available, and it is said that only Canada, UK, Australia, and India will be expanded in the future. Not just Xbox, but all Microsoft services need to support multiple countries and languages. Competitors Google and Apple support a wide variety of countries and languages. On the gaming side, Sony and Nintendo also support various countries and languages.

I often hesitate to buy an Xbox game because there is no language information in the Xbox game. To determine which games are localized in Korean, you will need to search the Steam, Epic Store, Nintendo Switch, and PlayStation sites. Xbox is already missing a number of Korean customers in this regard.

Please, I hope we can improve the language support information on the Xbox Store. At least make sure you can see the language information right away by just scrolling down. It's cumbersome to scroll down the game information on the Xbox Store each time and click'Details' in the'Language Information' column to check it. For reference, I live in Korea.

This is what Korean users have always wanted for years.
Please display the language support information in the Xbox console game.
Many Koreans consider Korean language support as purchasing standard.
Many people don't even think about buying it if the game doesn't display Korean language support.

It is huge wall to join xbox.

MS staff, think about it in a different way.
Suppose you, as an Asian, are not native English speakers, and you don't know if the game you want to enjoy supports your native language.
You have to visit the MS Store to buy the game or get help from someone else who has already purchased it.
Is this the right way?
Apart from discrimination against non-English speaking countries, it is not a normal way of selling.
There are several reasons why Xbox sales have been so disastrous in Asia, but Microsoft's attitude of not considering consumers' position seems to be the biggest problem.

Displaying supported languages on Xbox Store game pages just makes sense for accessibility to players whose primary language is not English, and accessibility is something the Xbox team is communicating to players recently.
This is a separate but adjacent topic; the developers of The Medium, one of the most anticipated games for Xbox Series X, has confirmed that the game will not support Korean language. This is not good, since this will supposedly be a story driven game. What good is a story driven game if the players cannot understand the story?
If Microsoft requires developers to include and display supported languages, perhaps the developers will now have an incentive to include multiple languages in their games. Which, in turn, enables players not fluent in English to enjoy more games. No brainer for accessibility, Xbox!

I am Korean. Every time I try to buy a game, I can't check the language on xbox.com, so I have to check it out somewhere else. Microsoft doesn't seem to know how uncomfortable this is.

The most surprising thing about entering the Xbox was that I couldn't figure out what language games support. We'll have to know if the game supports Korean, so we can buy it or not, but Microsoft doesn't provide us with this basic information. Please improve the Xbox game page so that I can know the language that the game supports.

I am not good at English, but I like XBOX. I want to easily find and enjoy many games on XBOX, which is released in my language. Please help me.

I am Korean.When I buy a game in the store, I think there is an error in the fact that I have to search the language information that this game supports.
Of course, I think language support information is essential in the store.

This is the first time I bought xbox one x. I was so surprised to see the store. The supported language of the game was not written. I only think that MS is not interested in localizing. I realized. This is why Xbox was not popular in Korea. As it is time for new devices to come out, it is urgent for Microsoft to change its attitude.

I am an Xbox fan living in Korea.
I'm looking forward to buying XSS this time.
I am not good at English.
I'm just playing Korean games.
Microsoft store doesn't have language information.
I don't know if this is a Hangul support or not.
I bought it because it was explained in Korean.
I was embarrassed because it was only in English. Why the world-class Microsoft is on the store?
Don't they support language information for many games?

Displaying the language info on not only Microsoft Store on PC but also on Console should be mandatory if Microsoft is truely aiming for the global market. Why do customers have to buy the game to find out if the game supports their own language (Korean, Arabic, Japanese, Chinese etc)? Not only supporting foreign languages on more games (especially first party games) but also displaying these languages on any stores related to Xbox should be a top-priority for the global markets.

I am a Korean xbox user.
We strongly support language support services.

Korean Xbox game players tried to solve this problem for years but it has not fixed yet. Some users even purchasae some xbox game titles from overseas to check whether or not Korean language supported. More worse cases are the description in the xbox store is all Korean but the game itself is only English. I can not understand why the basic information of the product is not fully disclosed to the customers. All users can not speak in English. Even I want to play games in my mother language because it is much eaiser to play. Microsoft really needs to update the basic language information for every game like Steam. I am sure that this is the essential right for a customer to know all information in the store page.

In an atmosphere that values diversity and individuality, not supporting languages from around the world goes against the trend of the times.

Non-English-speaking consumers are the same, but if they are being treated unfairly, it is difficult to maintain loyalty.

I am Korean. As a fan of Xbox, I think the only drawback of Xbox is its language support mark. If this problem is not solved, I think the Xbox in Korea will repeat its second failure. I hope this problem will be solved so that we can continue to enjoy Xbox in Korea.

Freedom of language is also a consumer's right.
Non-English gamers also demand freedom of language.

I am a Korean who likes Xbox. Some games do not speak Korean well, but when you try to buy a game from the store, the language display is not correct. If Korean users aren't beta testers and don't give refunds like Steam, there is no reason to use Xbox anymore if they only sell Xbox in Korea and don't care!

Hello, I am a Korean who successfully made a reservation for "XBOX X" series. I bought and enjoyed the PlayStation 4 and PlayStation 4 PRO versions and joined the XBOX camp for the first time, and my first impression was that it was very difficult to find information. I was surprised that there was no basic language information. I think this language information must be added.

Please add languages infos on Xbox Store for perfect gaming life!

I thought it was a Korean-translated game to play with my friends or children, because xbox shop say so, but it was not translated in some cases. And most of the time they don't even have language info of the game.
I don't want to go through fan-made Google spreadsheets or the Internet to find translated games to play with friends or children. Not anymore :(
Yes, that's right. Not everyone in the world speaks English fluently.

Should I ask you to do something for granted?
Just don't sell products if you don't want to do business in Korea.

Hi. I am a Korean gamer who pre-purchased the Xbox Series X.
I think the Xbox series x is the best console ever.
However, if there is nothing to enjoy on the console, it is a waste of money.
Language support is a really big factor in deciding what games to enjoy for gamers.
It is surprising that Microsoft does not provide language information, which is a basic option for choosing a game.
Even the perfect hardware is a tool to enjoy the game after all.
Please stick to the basic information display to help us experience a new world through this new console.

I am a Korean Xbox user. Language support and display of language information are very important. I hope it will come true.

I think it is impossible for Microsoft to become Netflix in the gaming world without active localizing in non-English speaking countries.
Masterpiece games have been released, but non-English speakers must play MS Store first to see if the game supports their own language.
Please don't ignore the requests made by non-English speakers.

Language support display is default
Please be considerate of non-English speaking countries.

The Korean console game market is dominated by PS4.
There are several reasons for this, but one of them is that there is no store language information.
It is not known whether the game supports Korean or not before purchasing the game you want to buy.
Due to this problem, Korean gamers often give up buying games or buy them on other platforms. Currently, XBOX SERIES X/S response is quite good in Korea. To keep this atmosphere going,
There should be a lot of store language information and Korean language support games. If this atmosphere continues, it will take away a significant portion of PS's share in the Korean console game market.

It is too much compared to other console models when playing games in Korea. The problem of not being a language aid sign in the toxic xbox.
PS4 and SWITCH are all labeled as language support when purchasing e-shops or packages, but they are not available only in xbox. It would be nice if I could be uncomparable for competition with other models, not for me to complain.

The console industry has grown 300% in Korea over the past three years(2015~2018). And experts predict that it will grow 15 to 20 percent every year in the future. The number of Korean-language titles increased due to aggressive localizing of PS4, and as a result, it dominated the rapidly growing market. On the other hand, the Xbox department in Korea disappeared and was ordered by the Singapore department. Every time users asked Korean Microsoft about the Xbox, but they asked users to inquiry the Singapore department questions in English. Even events held by Microsoft in Korea have not received any feedback for several months, and users have made dozens of inquiries (that person was even a Korean mvp).

But things have changed. There is a lot of favorable public opinion about the overwhelming performance of new devices and GAME PASS. In addition, Korean consumers are still boycotting Japanese products in response to Japan's economic attack in July 2019. In the Korean market, Japanese-style games are consumed by a small number of enthusiasts. So consider launching a local language first rather than launching a Japanese-style game. And mark the language in the store. The Korean market is the region with the highest increase in sales, with an additional 140 percent increase in sales when released in Korean.Japan and China also increased by 69 percent and 65 percent, respectively. To save money on Korean, Sony Korea has translated Korean and Chinese together. The Korean market is growing explosively, but it is still small compared to other countries. If you are worried about sales volume, combine Korea, China, and Japan when you translate. Sales of existing PS4s and Xboxes in Korea stood at 20:1. But the current trend has been around 6:4 or 5:5. However, many people refuse to buy Xboxes, given that Microsoft Korea is not even doing the basics of not giving language marks to stores. Also, there is a strong perception that Xbox has very few Korean titles compared to PS4. I know Ms.S. cooperates with South Korea's Skt, but their role is limited. In conclusion, 1. Resurrect Xbox Department in MS Korea.
2. Mark language info on the store.
3. We don't expect voice translation. Do a subtitle ans ui translation at least.

i am korean and i am a user of Xbox one x and will buy Xbox series x. Microsoft store doesn't have language information. It is too much compared to other console models (ps, switch etc) when buying games in Korea. be think of non-English speaking countries,plz.

The basic product is language. For example, the difference between Netflix and Prime TV is whether or not they support Korean language. Neckflix will stay with us. I want to keep going with the game pass.

In China, social accounts related to xbox scold players who need localization and ask them why they don't learn English

There are times when I feel uncomfortable playing games in Korea because I don't have information about the application language.
It doesn't matter if the language isn't a big barrier, but in games like RPG, I wouldn't have considered it if it wasn't written in Korean because it's too uncomfortable, but it's hard to check before installation, so I spend a lot of time playing games that I download and erase.
I really want you to write down the language information that the installation screen supports. When I play games with my child sometimes, it's very important whether or not I play games in Korean.

In the case of Playstation, the local language is well marked. From the user's point of view, I think you know how important this localization is.

Hello. I am Korean.
We are very uncomfortable because we do not have a language in the XBOX store.
I would like you to write down whether or not to apply for Korean in XBOX Store.

The only way to know if Korean is supported is by ordinary users, but this method has limitations.
I would like to check right away whether the store supports Korean or not.
I hope there will be many Korean language support games.

I want the Xbox Korean language support.
Please have a localization policy.

Hi I'm a xbox gamer in South Korea. Firstly, I want to thank for writing an article about localisation issue. and Yes, I can speak english but I can easily understand when I play viedo games with Korean subtitle. There is nothing more than mother tongue to understand what story is going. Showing language info is the one of priorities that Xbox is facing. Apart from language info, there is no Xbox team in Microsoft Korea. Everything related Xbox is decided in Microsoft Singapore. Xbox gamers in Korea have a chat or call with Microsoft Korea, and all they can do is reporting to Microsoft Singapre. This is really HUGE. The most of Korean video gamers feel like abandoned.

I can't understand why MS do not this. every people in the world want to play game with their Most comfortable languages. so we want check the language before buy the game. the 'Global' Corporation must provide the language information of their products. I don't like why gamers need to beg this. and I have begun to feel that MS has an arrogant attitude.

Language support?? PS4 Store : YES
Nintendo Switch E-shop : YES
Steam : YES
Epicgames store : YES
XBOX MS Store : NO(mostly) !!?!?!

Chinese gamers are deeply affected by this. One of the most frequently asked questions on Chinese social media is "Does this game support Chinese subtitles?".
In fact, for gamers in Asia, localization is even more important than the quality of the game itself...

Yes, we Chinese users are afraid to buy a new game that is not very famous because we can't see the language support list, so we are afraid that we can't understand it when we buy it. It is hoped that Microsoft will force the display of which languages the game supports, which is the most basic function of other stores.

For countries other than English, localization is a very strong sales point.
In Korea, the first thing many gamers check before they see detailed information such as game systems and graphics is whether or not they are localized.
In addition, most developers are also the first to deliver information about the game to Korean gamers, whether or not they are localized.
Not only Korea but also countries whose native language is not English are in this situation. Localization should be mandatory for platform holders beyond developers to place the games on their platform stores. Many platforms, such as Nintendo, PlayStation, Steam, etc., provide transparent localization information for games that they are not interested in and many gamers make reservations for reservations or deluxe reservations as a token of appreciation for localization. Because most platform holders provide this localization information while Microsoft is still not transparent about localization, users in Asia and Europe are unable to properly identify the localization of games to be purchased, and most often send DMs to developers or directly check their purchases.
Furthermore, light users who enter the console, who don't directly look for this information, even leave the platform thinking that Xbox is not localized. This lack of localization will be a serious flaw in the sales point in Microsoft's plan to attract non-console users to the market by offering the Xbox series s at a low price. It's not too late now.
No, rather, this is a very good time.
Microsoft has once again jumped into the gaming market with its Xbox series, and with a good purchasing system called Xbox All Access, it has caught the eye of non-console users, other console users who didn't use Xbox.
Localization is a very strong marketing point in the non-English market, which all non-English-speaking gamers must agree with. Please try.
Nearly a decade later, many non-English-speaking gamers are still waiting for the Xbox.
If nothing has changed in this generation, no matter how hard Microsoft tries, gamers will leave for different consoles.
That means Microsoft can't make a noticeable profit except for English-speaking countries.
I would like you to know how many countries do not speak English than those that speak English as their first language.

Korea Xbox fans having such hard time finding what games support Korean language. We must buy the game or rely on someone who have bought the game to tell us to know whether it supports Korean or not. If Academy Award winning Korean movie Parasite was listed on Amazon.com, but you had to buy it to check if it had English dubbing or subtitle would you be ok about it? We are faced with this situation with every game.

If you can't know if a VOD has subtitles in your own language when you buy VOD, who will buy it?

I am a Korean Xbox user.
There is no language notation supported when purchasing Xbox games.
It is often bought with a gambling mind.
Not only are there English-speaking Xbox users in the world,
There are also many users from other languages.
Please indicate the languages supported by the game.

As a Korean Xbox gamer, Language is huge wall to play with my friends. Even if some games support korean, many people don't know that games support korean. We want know what language are in games.

Thanks everybody for leaving your comments, I will make sure Microsoft sees this.

英語がだけ言語と思いましたね笑
(I thought English was the only language, wasn't it)

After reviewing these comments, I would like to count the number of Korean Xbox fans in only this thread. The demand is clearly very high. Please, Microsoft 😟

Greetings from Russia. Many thanks to Jez and Windows Central for sharing such an important thing. A large number of games, in principle, are not translated into Russian, especially indie. And you can find out about this only after the purchase... I hope Microsoft will add languages to the store.

This is a huge minus to Xbox "going global" stuff when it comes to localization, there are over 7 billion people and there are more than 100 countries with their respective languages in this planet. Sony and Nintendo are already ahead, but Xbox didn't even take a step since 2013. Not every person is fluent in English and not everyone lives in English-speaking countries. Move ahead and implement the languages, Microsoft! If you're really serious about the gaming business.

I'm korean xbox gamer, I think Localization is very important point

I live in Iran. Due to the US sanctions against my country, no European or American made product can be used by Iranians. The sanctions are said to be against our government which is the most corrupted one in the world and in recent months they've stolen everything from the people, slaughtered people on the streets while shutting down the internet so the word doesn't spread, and destroyed a civilian plane with not one but two missiles.
However, these sanctions are only hurting us, the ordinary people. I know it's hard for companies like MS to do anything against sanctions but I think they could make our lives a bit easier. Iran has millions of gamers and we have to pay 2-3 times more for consoles and games, the least they could do is to support the Farsi/Persian language. We have no direct way of paying for consoles, games, or any other western product so most of the time we have to pay 80$ for a 60$ gift card to buy a game! Considering our crappy government has managed to make our currency the least valuable one in the world, you could imagine how heartbreaking it is to see that you don't get recognized as a customer even though you're going through so much more than the others to support the devs and companies. There are no copyright rules in Iran and we can download cracked games or buy hacked accounts for a dollar or two but most of us go through hell to support these companies and devs. Hope we get recognized as real people someday. We can't change our governments, every time we want to protest they shoot us and kill us in cold blood. These sanctions are making our lives even harder. It's not fair...

As a Traditional Chinese user, the supported languages label is very important to me. I love Xbox, but this already disturbing me very long time. Every game need to ask other player who bought the game to know if it supports Chinese. Microsoft should take this problem seriously. Also even the game supports Chinese but most time it only supports simplified Chinese. That's OK for me to read but It will still shown as English until I change the system language to simplified Chinese. Hope can set the "Preferred Language Order". For me is Traditional Chinese->simplified Chinese->Japanese->English

Korean Xbox gamers have long been struggling to find out the availability of Korean language support every time new title come out. The reason is very simple. Xbox game store doesn't provide any information on language support. Therefore it's very usual for Korean Xbox gamers to ask about the supported language of a specific game to Xbox support or the Publisher support. But even such an attempt doesn't always give the exact answer. In that case, the final measure is to buy the game not knowing the language support info and identify the supported language by running that game on the gamer's Xbox. This is a serious and annoying pain for gamers living in non-English region. I don't like comparison, but I have to say that Nintendo and Playstation store provides enough information on the supported language. And surprisingly MS Windows store provides such information. Then why should Xbox store be different? I don't understand. It doesn't make sense. If MS is seriously thinking of expanding Xbox market share in non-English region, such a nonsense should be addressed first.

I want to play a game in Korean. In Korea, there are few people who use English as their mother tongue and when they play games, they tend not to play it unless it is a Korean-language game.
The biggest factor in purchasing games in Korea is whether or not the games are localized, and not revealing them is like not serving in Korea. I want to play xbox games with Korean language!!!

Hello, I am an xbox user from Taiwan
In Taiwan, because there are many PS users, the main fact is that the localization is better, and SIE not only pays attention to the first-party to have Chinese, but also Exclusive the Chinese sub of main Asian games, such as MHW from CAPCOM.
This makes this gen of XBOX ONE continue to be teased in Taiwan without Chinese games.
In fact, there are many games in Microsoft First-Party Studios that do not have Chinese, such as WASTELAND3, TELL ME WHY and GROUNDED
We hope that Microsoft will focus to the localized languages ​​in Asia (of course, not only in Asia)
And it's not just hope they have language marks in the store.
According to my inconclusive statistics, XBOX ONE currently has nearly 4000 games, while Chinese games only have nearly 800+, which is even slightly less than Korean games!
This is very harmful to the promotion of the game business in Taiwan
Moreover, the Chinese market is divided into Traditional Chinese and Simplified Chinese. I hope that Microsoft can face the traditional Chinese language family. There are more games that only have Simplified Chinese instead of Traditional Chinese.
In addition, the game should incorporate language switching in the game and try to avoid setting it based on the system language, because some games do not have traditional Chinese, but switching the system to simplified Chinese can display simplified Chinese (and vice versa), which will cause a lot of inconvenience
Finally, an improvement that has not about languages.
In XCLOUD or console streaming(Remote play), the screen ratio is only 16:9, while most of the current mainstream mobile phones are 19.5:9 or other ratio
I hope that XBOX can break through this point first and provide different display ratio options for streaming games (and include dynamic UI design)
4k is currently not necessary on the mobile terminal. You can consider down-sampling and let the customer choose the ratio. In addition to using the screen space of the mobile phone, the full Vision
of the display can looks better than the mobile games (not the cut feeling)
In this way, users will have more freedom when buying large-screen mobile phones, without special consideration of the ratio, and the UI interface will naturally be clearer. Even if it cannot be achieved in the short term, I hope that the APP can simply provide the option of zooming or directly stretching to full screen (change the ratio)
Full screen display on mobile phones, which will be a very useful feature for the Chinese market
Long text, I use GOOGLE Translator, which caused your inconvenience, and thank you for reading.

Before I give my opinion, let me give you an example. Suppose you are from an English-speaking country that does not speak any language other than English.
If you want to go to a movie theater and watch a movie, the movie is not in English but in a different language. But if you don't tell me whether the movie offers English subtitles, you have two options.
The first is to see the movie in person and see if it provides English subtitles.
The second is how to go back without watching a movie. Let's apply this to current non-English speakers of XBOX. They are currently unable to determine whether the games provided by XBOX are available in their own language. For this reason, there are two options as mentioned in the example above. The first method is to buy a game and play it.
The second way is not to buy games. So far, most Korean users have tried to buy games that do not support Korean, and as a result, the previous generation, XBOX ONE, only recorded poor sales in Korea. XBOX MVPs and a few users, who were sorry for this, bought the game themselves and figured out whether they supported Korean. In addition, it is possible to know whether or not to support Korean by sharing it with other users. How unreasonable is it that in English-speaking countries one can conveniently purchase and use a game of one's choice, but in non-English-speaking countries one has to use a large amount of money to simply check whether one is applying for a language? XBOX is trying to collaborate with SKT in Korea to proceed with All Access, and it has been included in the first launch country. But if these basic things are not provided, how many users can be gathered? In Korea, there is no way for users who have been introduced cheaply with aggressive marketing methods to check whether they are applying for Hangul, and when they play, they are turning their minds back to PS5 after watching numerous games that only speak English. Finally, I finish writing with a comment left by a user.
"If only 200 games are offered in their own language even if 500 games are offered, there are only 200 games for people in that country. If even that doesn't have a proper labeling and cannot be used, there are only zero games for people in that country."

As an example of Steam, we would like you to support each store item with a table to know if it is written in Korean or not by voice/interface/ caption. Also, I hope that indie games and games from Korean developers will have more infrastructure that guarantees digital release to MS stores in Korea.

It's ridiculous not to display the languages ​​supported by the Xbox Store.
I was going to buy an Xbox this time, but when I heard this news, it was absurd.
It's a terrible service that PlayStation users can't imagine.

I'm from middle East we speak arabic Microsoft supported Arabic language in the UI in 2017 , we was on the xbox platform since xbox 360 (2006) But why until now we didn't see any support for Microsoft store? PlayStation has supported the language in the store since 2015!

Hi. I'm an XBOX gamer in Seoul, South Korea. I really like XBOX console, especially backward compatibility and game pass. Although I am satisfied with Microsoft's current service, I sometimes feel lonely as a small number of Korean xbox users. I hope more friends around me use the xbox. We really need more Korean language support, and as a first step, we hope that language information will be accurately displayed in the Microsoft korea store. Thank you.

Microsoft employees are highly educated so that they can't believe eastern gamers can't understand English... just kidding
I know some games are not support Japanese because of business or some other reason. And I may still buy non Japanese supported games if I love these games. But it should be caused that my purchased games aren't supprt Japanese not by accident but my will. Give us the freedom to choose games. Give us the information to choose. All we want is that.

English is not everything in the world.
im korean.
Give me some Korean information.
Make "micro soft xbox Korea" too.
The translation of the homepage is a mess.
I'm sad that I have to use a translator for this situation as well.

Because I am not a person who speaks English, it is very embarrassing if the game I bought has English subtitles.
I think it is wrong to buy the game and check if the native subtitles are printed.
Microsoft's game division seems to think that everyone speaks English. Microsoft wants to do business in non-English speaking countries without even doing these basic things.

I am from Saudi Arabia and xbox is not so big here but it is growing faster than I thought and I would love to see more games that support arabic language like gears 5 did it has some issues but still it was nice to see one of the xbox games that support the language here

I am a gamer who lives in Korea.
After purchasing PS for the rest of my life, I succeeded in purchasing XBOX in advance with my friends.
While I was looking around to register GAMEPASS in advance and try it on my PC, I tried to download it because there was a game called Mutant:Year Zero, but I didn't try to download it because it was only in English, but I knew that Korean was supported by the XBOX community in Korea.
There are hundreds, not just one or two, and I've seen members of the XBOX community organize themselves into a chrome extension program or a self-program.
So my friends and I wondered if we should keep the reservation for XBOX, and the most important measure is whether language is supported when purchasing games, and it feels strange that even the most basic thing is not supported.
It makes me feel that I can do it roughly if I'm not an English-speaking country.
Steam, PSN, Epic Games, you can't see this anywhere.
Microsoft's GAMEPASS is very attractive and I'm looking forward to it because I can enjoy indie games that I don't usually play.
I'm going to start XBOX for the first time and I'd like to start with a good feeling.

For Koreans, one of the most important factors is whether to support our language in games and game consoles. I don't know why my favorite XBOX doesn't support a list of supported languages in all other game stores. This is too inconvenient and unreasonable. I don't know why I should check it myself by purchasing a game that I don't know if it's available in our language or not.

For non-English speakers, language information is very important. If you really think of markets outside of the United States, please think of language information first.
If I say something in Korean, you don't understand it. It's the same as that!

As non-english gamers, We need more language support include language info.
Great article, thanks Jez!

I'd like to see an improvement now regarding the fact that the Xbox store page still doesn't have a "supported languages" listing. And I'm very much wondering why they still can't do that. I'm sure there are a lot of English speakers in the world, but not everyone speaks English. Would you want to buy a game that you can only play in a language you don't understand? For example, if a game released from a non-English-speaking country and you didn't know if it was available in English or not, would you still pay for it? Wouldn't you like to know that before you buy? We Japanese have been wanting to know before we buy that way for years. If there is an indication of a supported language.... I think more people would buy and play the game if they knew before they bought it that it was in Japanese. I've come up with a way to improve the game. 1) Add a "Languages" section to each game's store page.
2) If it's difficult to do 1), have a description of the game in the game's language. There may not be many Xbox users in Japan right now. So from a global perspective, this problem might not seem like a big deal. But I'm one of those fans who enjoys Xbox just like you. I want people in Japan who haven't heard of Xbox to play it yet. I hope that this problem can be solved and the Xbox can become a great console in Japan.

Hello, I am Korean. I'm writing using a translator. If Microsoft really intends to open a new market with a game pass, it should definitely provide store language support. I'm not saying to translate every game into every language. Please give me language information so that I don't have any inconvenience in purchasing games. Please also support non-exclusive games that are being translated and sold in other stores. Thank you.

As noted in other comments, Xbox players in Japan continue to suffer from the problem of not being able to determine if the game contains Japanese until they actually buy it. This problem has prevented some people from feeling free to purchase the game. (I'm one of them.)
Keep in mind that the Xbox community isn't just made up of English-speaking users. If you want to spread the game all over the world, it is indispensable to maintain the store in consideration of multiple languages.
There's also the business problem of not selling very many games on the Japanese Xbox, which means that not many titles have Japanese content to begin with. Please also consider the often mentioned automatic translation feature. If implemented, it would be a huge advantage in non-English speaking countries. (Machine translated text is included.)

Hope to have a Chinese Traditional subtitled game!!

Language support marking is basic.
For many years, xbox gamers in Korea have been demanding language support.
It's time for Microsoft to work it out.

I would be grateful if you could indicate whether or not Japanese is available on the Japanese Xbox store. And Japanese audio and subtitles are required for existing and future first titles. It may be difficult, but please consider it.

This is true. It is very important to me whether the game supports Korean when I want to buy a game. If I can easily find out which games support Korean subtitles in the Xbox store, I can purchase them without hesitation. You can tell this by looking at Steam, the representative PC game platform. Steam makes it easier to see if multiple languages are supported. Like this, marking which language the game supports helps me decide to buy the game from Steam when I decide I want to play it. If the Xbox store also allows you to indicate which languages each game supports, it will be easier for gamers who are not native English to decide to buy the game. I am writing through automatic translation software now, and I signed up for this site to write this opinion. Because I thought one more person should express this opinion. We sincerely hope that our opinions will be communicated to Microsoft. Let's hope Microsoft's Xbox Series X|S will be successful in many non-English speaking countries, including Korea.

No enforce supported language on Xbox Store game pages, No Sales. No matter how well MS makes XSX, no matter how many games in Game Pass, no one opens their wallets if they don't know whether the game they're going to play supports their native language. do they think everyone in the world can speak English? I'm using Game Pass in South Korea, and it's not only once or twice that I've found out that it can't apply for Korean language after downloading it and executing it myself. I cannot even think about buying other games. If I buy it and don't support Korean, it's like throwing money into the air. I thought it was because Xbox is not popular in South Korea, but it is a common situation for non-English speakers. I understand why XBO is out of competition with PS4. How many who have enough time in the world to download and check each game to see what is supported in your native language? How many who have enough money in the world to pay for the game despite did not to be sure it supported native language? MS dreams of Netflix in the gaming world but is impossible with this type of service. MS does not seem to be interested in what consumers really want, just like when they launched XBO.

To sell goods to other countries, marking language information is basic. Microsoft stores are not basic.

I'm Korean. When I first turned on Xbox, I thought I made a mistake. I searched the Internet for a long time because I thought I didn't turn on the language support option. Other consoles like PS4, SWITCH were of course supported the feature. It's not too late, MS please pay attention to Korean users. Dont lose any more your so many asians gamers wating to be xbox users.

We hope that through our native language, Korean, we will be able to better understand and play the game created by the developer with great care!

I am korean and I just know english a little
So, I somethimes afraid that If I bought the game, the game is english.
I want to certainty efficiently language information of game before buy the game.
That is feel so good and enjoy my game life.
Thank you so much that you give me this chance
Good luck to you and God blees with you

I'm a Korean gamer, and I love Xbox games. Korean Xbox gamers, however, always need to check our list before we purchase games. And to make the list, someone needs to test the game. This situation is abnormal. To make Xbox bigger in Korea, Microsoft needs to enforce supported languages on the store. (and we need more localization and more correct translation. Some game's ( for example, Sea of thieves) Korean translation is not smooth enough)

Hong Kong gamer here. Beside the language support detail on store, I hope they disable the api to use locale to determine language and force developer to let user to pick the language in game menu. When I set my console to Chinese, TESO didn't support it and display in Russian instead of English but don't have a way to change which piss me off.

Taking 'Monster Hunter World' as an example, this title was localized for Korea on ps but on xbox is not. Though not officially released in Korea, there may be users in the US or in Korea who want to play with Korean language. But the lack of language info induces confusion and rages in this situation. Of course, MS is no need to be blamed for such localization, but the fact is that MS' policy for language info is very inconvenient and irrational. I really want MS to support language info in their store, and also to make the same localization as other platforms.

If you continue to deliver without knowing the supported language, xbox will not be accepted

I am a Taiwanese player, SONY has localized and successd in this decade, but Microsoft?
There is a joke, a company its capital is ten times much more than its rival but the amount of localized game is two-thirds compared with its rival. Btw, remember Sunset Overdrive? One of the major games when XBOX ONE finally launched in Asia, Microsoft displayed this game just like another 3A ,even added local subtitles in its YouTube Ad, but the fact was that there was ONLY English when it launched, and there was no update for localization. All player needs is very simple, the content show in their UI is their mother language, we know Microsoft make a lot of effort to achieve its ''goal'' such as local voice acting ,but the amount is so little. So, Microsoft please, make more localization, OK?

Korean Xbox game players tried to solve this problem for years but it has not fixed yet. Some users even purchasae some xbox game titles from overseas to check whether or not Korean language supported. More worse cases are the desc__ription in the xbox store is all Korean but the game itself is only English. I can not understand why the basic information of the product is not fully disclosed to the customers. All users can not speak in English. Even I want to play games in my mother language because it is much eaiser to play. Microsoft really needs to update. the basic language information for every game like Steam. I am sure that this is the essential right for a customer to know all information in the store page.

Language support is basic.
I'm so uncomfortable because I don't know the language of the game.
Steam, Nintendo, and Sony from other companies are convenient because they have language marking.
Game pass+cloud will not succeed in Korea without language support mark.
Everyone here is not good at English.
So we need to check for localization and buy the game.

Microsoft needs to know the seriousness of this issue.
People who can't speak English are posting comments in English on the article in English with the help of automatic translation.
While Microsoft ignores people who don't speak English, some people who don't know English are persuading Microsoft like this.
I think most of these people probably didn't even know about WindowsCentral.com until today because this news site is written in English.
In real world, there are much more people who cannot express their opinion in English.
It should be a priority to serve those people.

I am a Korean gamer. I'm all systems in the Xbox (e.g., Game pass, Home share etc). However, there is a situation where I don't understand the game properly because Microsoft doesn't accurately translate the Korean language. And sometimes I can't find the game I want to play because I don't have the right information.
If Microsoft can translate more accurately, the number of Xbox users will increase in Korea.

Please provide Korean! It's really important to target Korean market for the future!

Coming from a mega corporation that touts inclusiveness and "putting the player at the center" not having basic in-store language support info does not make sense what so ever. It's a shame and feels like a missed opportunity when there is so much good that MS has to offer with their ecosystem, services and hardware. With opportunities of a generational fresh start, very capable hardware in both power and price ,Gamepass, and the launch of xCloud just around the corner in Japan, one of the few things that could stop all the momentum that MS has gained in Japan for Xbox Series X|S is a simple in-store feature. Not knowing if the product you consider purchasing suports your language will likely prevent you from cliking on the buy button, and knowing that, it makes it challenging for me to recommend buying an Xbox to my gaming friends that are not fluent in english, even though I want to. I am optimistic and downright excited towards the future of Xbox in Japan though. There is so much potential, I just hope MS can take advantage of that potential and turn it in to a golden opportunity.

Korea is not an English-speaking country. Recently, the number of games that support Korean has increased, but many games still do not support Korean. Therefore, the first thing we think about when choosing a game is the overall evaluation of the game, and then whether it supports Korean. So if we can see what language the game supports when we look at the information of the game, we can more easily decide which game to play.

Even entering my country's language on this website is blocked. No one should experience communication problems while playing games. Whether it's a disabled person or a foreigner, the game should belong to everyone.

Microsoft need to understand language information is essential for shopping game for non-English region users.
People won't buy if it's not fully informed. P.S plz add Korean for next Xbox exclusive games.

A player from Taiwan, we use Traditional Chinese. This issue bothers us since day 1, we will never know the games support Traditional Chinese or not unless we bought it or the publisher told us, and makes really hard to bring friends to join Xbox family because of this problem. It got worse when your opponents are known as doing a great job on localization.
I mean, come on! Even Nintendo is on top of you guys now.

Microsoft: *tries to appeal to Japan*
Korea: You know we exist, right?

lol ;D Seriously, Xbox has been making some moves here in Korea. They've courted Korean 3rd party studios and showed their games in big showcases. They've partnered with the dominant mobile operator for Game Pass Ultimate/Xcloud launch. (They are so picky, even Apple couldn't get them for the first iPhone launch!) Korean console market is a growing one and the mobile gaming market is an even bigger one. Microsoft knows it. Also, what appeals to Japanese gamers tends to appeal to most other Asian gamers. Localized voice over in games, (or at the very least, subtitles) more variety in game titles like JRPG, rewards program that are on par with the ones in North America and other regions. Xbox has been making right moves for this upcoming generation. It just needs to go a little extra mile to show us non-English speaking gamers that they are serious! Because as Phil Spencer would say, "when everyone plays, everybody wins."

As a shareholder of MSFT, I'd like to leave my opinion on above issue. To do business in NEA region, Microsoft should take care of localization. Many Korean gamers prefer localized games. It doesn't mean all game publishers should record voice with local languages. Only subtitles & local menu would be fine for us. It is a basic manner for Asian market. To make a success over Sony's Playstation, MS needs to be more strategic.

People should tweet Phil. Tell him this is an act of inclusive.

Supported languages are displayed in game stores other than Xbox.
It's very convenient for users.
So I'd be happy if the Xbox had a similar display of supported languages.

Microsoft said that it wants to lead the game market by launching Series X and S globally. But I have no choice but to doubt their authenticity. Because they only care about North America, Britain, and English-speaking countries. This is because they have little interest and support for non-English speaking users. I think that if Microsoft really wants to beat Sony in the video game market, they will have to care about serving non-English speaking users. It should be remembered that Microsoft over the last generation has disappointed millions of video game users around the world. If Microsoft doesn't care about non-English-speaking users, Microsoft will once again be a loser in the video game market.

Games, performance, price are important. But for non-English speakers, nothing is more important than localization. Please pay attention to localization with language marking of the xbox console store.

Games sold in the store need a mechanism to indicate the supported languages ​​in the game on the purchase page

The 360 era was great. I expect that quality again.

It's great that Microsoft is beginning to take Asian market seriously, but seemingly not in action. Purchasing Asian studios and games isn't enough. A perfect localization is what matters the most. I'm a Chinese Xbox fan and I use Simplified Chinese. I can read Traditional Chinese but I still prefer Simplified. But Microsoft is not doing very well. I can tell that some translations are through machines because they are so oddly translated. Not to mention that some of the first party games don't even have Chinese language!!
Also, indications of supported languages in Xbox store is needed. This is a so easy and mandatory task for a store which rest of the platforms had already supported this. I love Xbox and I hope MS to do better. Chinese market is huge and it has a lot of potential customers.

In Japan, the competition, which has been so strong in the past, is now weakening, and this is Microsoft's chance to win new users.
More than ever before, Japanese gamers are becoming interested in XBOX as Microsoft has developed some great hardware and acquired some of the best companies.
However, the decision to become an XBOX user is hindered by the language barrier. I believe that showing supported languages is the last piece of the puzzle to get many Japanese users to start buying Xbox.

Language Information Notation and Localization
This is the basis for the console launch.
If I were to talk about other advantages,
I think it's pointless.

I am a person who wants to buy XSX this time. But I was surprised to hear about language support. Korea's console market is highly likely to develop in the future. Please develop the Korean market further with basic language support policy.

Will Xbox version Yakuza like a dragon be released in Japan?. No Japanese language support and not available for pre-order at Microsoft Store in Japan. Sega Japan has made no mention of Xbox version. Only Microsoft Japan announced it as launch title. Phil, do something about it.

All non-English gamers must have this function!

Ghost Runner and new indie games are disappearing from Microsoft Store in Japan soon after their release. We need help for Xbox users in Japan.
Windows Central Newsletter
Get the best of Windows Central in in your inbox, every day!
Thank you for signing up to Windows Central. You will receive a verification email shortly.
There was a problem. Please refresh the page and try again.