Xbox's 2021 To Do List: Things to fix, improve, and address this year
By Jez Corden last updated
No rest for the wicked.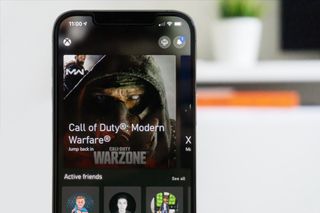 (Image credit: Matt Brown | Windows Central)
A console launched, a publisher purchased, and a whole pile of Xbox Game Pass subscribers. 2020 was a pretty epic year for Xbox overall, as Microsoft dominated Steam, launched its next-gen hardware, and continued the rapid expansion of its Netflix-like Xbox Game Pass subscription service. But by no means does that mean Xbox's work is done, oh no sir.
2021 is shaping up to be another good year in the Xbox calendar, with piles of games in development at Xbox Game Studios. However, beyond the games, there are some outstanding items of business Microsoft is and should consider looking at throughout the year.
1. Localization
I've been beating the localization drum for a fair while now, and it sounds as though there may be light at the end of the tunnel.
With Microsoft seeking to expand Xbox Game Pass via cloud streaming to new markets, there has been one very glaring and obvious issue that could hinder this effort. The Microsoft Store is generally atrocious for localization unless you're willing to learn English. The Microsoft Store across the board seems to struggle with language support per region, unaware of different languages spoken per country in Europe, while not supporting other language regions at all. What's worse, the store doesn't let you sort games by localization, meaning that if you were hunting specifically for games in Korean, for example, you'd need to defer to a third-party list to find them.
We've heard that there has been some movement internally to start resolving some of these localization issues, and we could see news on this as early as Q1 2020. Hopefully, it'll become easier for everyone to find the best Xbox One games
2. Xbox mobile app and sharing
In 2020, Microsoft updated the Xbox app on iOS and Android with a more standard design language, inspired by the Fluent Design System Microsoft has been very, very slowly rolling out to Windows.
The app update was a huge boost for speed, but it came at the cost of features. Lots of features. We no longer have the capability to browse the store, check achievements, and do many other things the previous app allowed users to do. There's no real reason Microsoft couldn't re-introduce these features, and we expect to start seeing some of the old usability return throughout the year.
Additionally, Microsoft has allowed its Upload Studio feature, which was fairly innovative when it launched, to become completely and hopelessly abandoned. In fact, it's no longer pre-installed on the current-gen Xbox systems. With vertical video and all the innovations taking place on Tiktok, Instagram, and Twitter for sharing edited video, it feels like Microsoft is missing an opportunity to capitalize on the short-form memetics of these new trends. If I want to upload a game clip from my Xbox to any service other than Twitter, it's an absolute pain, and even then, all you can do is trim your clip. This is something that Microsoft could really innovate with.
3. Upgrade Project xCloud
Another item on Microsoft's epic 2021 to-do list involves upgrading Project xCloud, also known as Xbox Game Pass Ultimate Cloud Gaming (lol). Brand awkwardness notwithstanding, xCloud is Microsoft's not-so-secret weapon for growing Xbox beyond the console base, which has arguably maxed out in some ways. For countries where people are more likely to prefer games on their phone than their TV (if they even care to own a TV), xCloud presents a large opportunity for low-power devices, from smartphones to tablets, to laptops.
The downsides of xCloud pertain to its hardware limitations, as of writing. The servers are currently powered by old-gen Xbox One S consoles, complete with slow mechanical HDDs and 720p-1080p resolutions. The HDDs are a big part of why xCloud servers take so long to spin up initially, taking anywhere up to a minute.
Last year, The Verge noted that Microsoft is looking to upgrade its server tech to Xbox Series X-level hardware throughout this year. We later confirmed this with our own sources too, which stands to give xCloud a big boost in speed and resolution potential.
4. Fix Xbox Series X/S Quick Resume
What's the deal with Quick Resume?
On the Xbox Series S and X, one of the big touted features was Quick Resume, which allows you to suspend multiple game states in storage for rapid reloading. The problem is, right now, it barely works. Most games don't support Quick Resume, and those that do can often offer an inconsistent experience, where games seem to slip out of the Quick Resume state without warning.
Back in October, a Microsoft spokesperson told us that they had identified a bug with Quick Resume that would be resolved in a post-launch update. Some of the more recent games do seem to support Quick Resume fully, while many (most) others do not. Hopefully, we'll get some definitive answers on the state of Quick Resume and what the plans are for the feature going forward.
5. Replenishing Xbox Series X/S stock
One big item on Microsoft's list is the on-going stock issues with the Xbox Series S and Series X. Launching a major hardware product in the midst of a global pandemic is undoubtedly going to serve a whole host of unexpected challenges, particularly when you compound that with the holiday season, and the work-from-home policies of many states and companies.
With demand for Xbox, PlayStation, and Nintendo hardware vastly outstripping supply, Microsoft knows it has its work cut out, as Xbox head Phil Spencer recently noted on the Major Nelson Xbox podcast.
It's all down to time, ultimately, but we do have an Xbox Series X/S stock tracker if you're still trying to hunt one down.
6. Upgrade Xbox achievements
Xbox achievements were once a major pioneering feature of the platform and spawned countless imitations to the point where it's just generally expected now. Steam, PlayStation, and even some games like World of Warcraft even have their own incarnations of Xbox Live achievements, but while others have innovated, Microsoft has arguably allowed Xbox achievements to become stagnant.
The only real major addition Microsoft added to achievements in recent years was that of the "rare" achievement pop, which offers a diamond and a unique sound effect. However, Sony has forged ahead with rewards for completions and more, leaving Xbox achievements in the dust. Additionally, Microsoft's relaxed publishing rules for Xbox One and beyond have led to a slew of low-quality games that use simple and easy achievements as a way to artificially boost interest in their games, lowering the value of some of the more difficult achievements out there.
This is one area of Xbox I would love to see Microsoft double-down and produce some real innovation with, but we'll have to wait and see.
7. More back-compatibility expansion
Microsoft has been forging ahead with deals to get games on Xbox Game Pass, and in some ways, backward compatibility suffered a little as a result. Hundreds of games are available from the Xbox and Xbox 360 era on Xbox One and Xbox Series X/S consoles, which is a huge and remarkable achievement. However, there are many fan-favorite games that are just out of reach, which is a bit of a shame. Some of these include the classic Max Payne titles, Oddworld games, and some of Microsoft's own like MechAssault.
Perhaps backward compatibility for some of the more niche titles isn't worth the licensing headaches they might induce within Microsoft's legal teams, but I for one would like to see more classic games get the future-proofing they deserve.
What would you like to see Xbox improve this year?
I'm sure "games" will probably come to mind when asked what Microsoft should improve this year, but we all know those are coming and that it's simply a matter of time. What are some of the perhaps smaller issues that you'd like to see Microsoft address for Xbox in the near term? Hit the comments, and let us know!
Main
Jez Corden is a Senior Editor for Windows Central, focusing primarily on all things Xbox and gaming. Jez is known for breaking exclusive news and analysis as relates to the Microsoft ecosystem while being powered by caffeine. Follow on Twitter @JezCorden and listen to his Xbox Two podcast, all about, you guessed it, Xbox!
They need to put achievements back into the Xbox app.

Yes please. I can't stand the new app. Didn't the old app also have the Store?

Yep, the old app did have the store. The current app hasn't worked on my iPhone for a couple of months now. People have filed bug reports, but none of the updates have addressed the issue.

I don't need a full store, just give me back the redeem code feature.

Eh, I just want to see the Deals with Gold/Games with Gold really.

That would be a nice feature to show the sales.

There is one thing that I really want to see in the Xbox settings. If the console can do 4K gaming, I'd love to see the option for 1440p in display settings. I understand that it is probably niche, as casual gamers probably won't have their Xbox connected to a 1440p monitor, but with Xbox team trying to connect Xbox and PC gaming, it makes perfect sense for this to be an option.

That isn't an option already? I could have sworn I see that all the time.

You have only to uncheck "allow 4k"... And you're gtg my friend for 2k 😉

Ah, maybe that is when I saw it. I thought I saw a drop down for 4k, 1440p and 1080. Maybe it was just the latter 2 only when I unchecked allow 4k.

What i really want right now as features: is to be able to chat with ppl in my "clan" with xbox app on my phone. There's no way i can open chat in LFG system clan chat on my phone. I have to text only in the specific clan chat in the club in the console. Please bring back Clubs clan chat into the app! As fixes : i want to have my Astro A50 audio sound bug fixed. Everytime i start to play, couple minutes goes and then the sound cripples or whatever, it bugs and only way to fix this is to unplug and replug the USB to fix the problem until next time i turn off the console. So annoying! Also MS pls fix VRR gamma @ 120hz with HDR with my LG CX.

I wonder if some sort of Discord-type service might help unify the clubs/party/social media features that were once the crowning element of Xbox Live. Also, regarding the stagnation of Xbox Achievements... I wonder if there's already a foundation in bringing those up to par with the daily/weekly/monthly quests. There's got to be creative ideas to vector Achievements and Quests into some sort of rewards program. There's already Bing/Xbox rewards, why not gear Achievements and Quests and tie them into that program?

Store Microsoft Xbox with original items for all the games.(laughs)
Wait 2022.
New different architecture, names and significative design consoles.
Sold Xbox division and integration of Sony on Gafa.
Nothing.

Bring back media center features, the only thing holding me back from buying the new console, is that my current XBOne is my main media controller for my main TV, my cable box goes through the pass through, my Sonos Playbar is direct connected to it, and from what I'm reading on forums, the new XB Series X does not have these features. I don't even think that there is an audio connection for my Playbar to the Series X (as it has no optical output). This means my entire configuration would need to change, which is super frustrating. My only other option is to connect the Series X to the HDMI input on the original XBOne, and use an HDMI switcher to go between my cable box and the new XB Series X, which isn't exactly the ideal setup.

Microsoft used to have the Xbox UserVoice/Xbox Ideas. It was typically a forum that users could submit ideas/feedback to. I think this is now in the r/xboxinsiders sub reddit.

I've been having mad fun with Quick Resume lately, haven't come across any issues. The only instances where it doesn't work correctly is in GaaS titles like Warframe, but that's due to it not maintaining a connection to their servers and the game kicking me back to the title screen when I load it back up (which makes sense and is how I would expect it to work). But flipping between Cyberpunk and Greedfall has been an absolute breeze. I just started playing Night in the Woods last night as well so I will test out and see if that one works as well when I get home.

I haven't had many issues myself and I love it as well. I can't believe how much QR has changed my experience. It is to the point where I am upset when it DOESNT work or a game updates and kills it. I hate booting up my One X. I will be replacing that one with a Series S as soon as I can.

IMHO, not being able to buy a ******' Series X at suggested MSRP anywhere in my Country is a farce. Microsoft knows exactly which MS account belongs to a legitimate Gamer/User with intent of using the Console for themselves so they could just let us buy one ( 1 ) from our current Xbox and let us move on but nope... They decided to go the entire opposite route of not selling the new Consoles from their own stores at all but instead redirecting us to Resellers that can't know and also couldn't who they're selling to including scalpers leaving us true gamers in the dust.

Improve Apps to have quick resume as well. Surface Headphone compatibility.

I don't see hardware limitation for xCloud as bad as the financial construction of the whole thing. It is not welcoming for casual gamers. I know plenty of people who were really interested in xCloud and are gamers for a couple of AAA or AA titles let's say. The strength of Game Pass is the vast collection of games you get Access to. But in case you don't have time to play that much and you are a casual gamer and would like to play your game you got used to via xCloud as opposed to the way you played before, you don't have a chance. Connecting xCloud to Game Pass Ultimate is way too expensive to play only a couple of games and there is no other option to do so currently.

1. I want "Buy" button on microsofts's page for The Orange box (Half-Life 2). 2. Xbox Backwards Compatibility Sale returning as a tradition in summer and winter big sales. 3. 360 servers issues. Since august 2020 my backwards 360 games didnt track achievments and cant connect to Live if I have manual Ip set on console. I set it manual to open NAT. Its allright when IP is set to automatic on console but then I have strict NAT.

How about fixing the problem with loading apps that give the stupid warning to "please wait a minute or restart"!

I'll never understand the big deal about Achievements. If I never see another Achievement, it would be too soon. I don't know a single person who boasts about them. While there's bigger push for backward compatibility with games, there's been all but abandonment of compatibility with hardware. I guess that's to be expected when they've really just gone back to being a plain old game console, not useful for anything else.

The list is missing EASILY the biggest thing to fix. #7 wants backwards compatibility, but how about some NEW games? We didn't get Halo. Forza is way overdue. The Initiative has been spinning its wheels for years, and we JUST got word that they're rebooting Perfect Dark. Who's going to be developing content to take full advantage of the new hardware?

https://imgur.com/AAEFKKq
https://imgur.com/BGwZjra Currently, there is no problem with the first picture when playing on Galaxy S8, s10+, and pixel 4, but if you look at the second picture, there is a bug that the screen is not in the center. The bug was created after the 2010.259.1103 update on November 05th, and we've sent dozens of requests for modification, but it's still the same. Although it is one of the best companies in the world, it is providing the worst service. New features and contents are also important, but the most basic service must be provided without any problems.

I would like to see support for 21:9 ultra widescreen. Currently I game on my 24" computer monitor. I did try on a 32", but it's like sitting in the front row of a movie theater. An ultra widescreen would give me more immersion without going much taller. Was planning on buying the xbox series x, but without 21:9 I'm sitting pat.
Windows Central Newsletter
Get the best of Windows Central in in your inbox, every day!
Thank you for signing up to Windows Central. You will receive a verification email shortly.
There was a problem. Please refresh the page and try again.