Xbox app for PC gets speed boost, ditching Electron for React Native UWP
Microsoft is parting with Electron for its new Xbox PC app.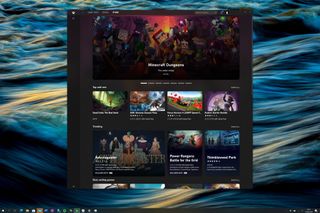 (Image credit: Windows Central)
What you need to know
The new Xbox app beta for Windows 10 switches from Electron to React Native UWP with its latest Fast Ring release.
The change appears to bring significant performance benefits while reducing its installation size.
The new Xbox app beta is available for download via the Microsoft Store.

(opens in new tab)
Microsoft appears to be reworking its Xbox beta app for PC, dropping the Electron framework, with significant performance enhancements in tow. The new Xbox app first hit Windows 10 last year, home to Xbox Game Pass for PC, as Microsoft looks to position the app as its next gaming hub on Windows 10 devices. That currently includes dedicated Xbox Game Pass integration, social feature, and a streamlined storefront, aligning with the new Xbox Game Bar experience.
While the new Xbox app first debuted as an Electron application, a popular framework for building desktop apps, it now undergoes a shift to React Native as a Universal Windows Platform (UWP) app. Microsoft appears to leverage Facebook's open-source framework via the latest Fast Ring release, switching to C++ over .NET. That comes just days since Skype shifted from React Native to Electron, spotlighting two contrasting approaches to flagship app development.
While the Electron framework is widely adopted for app development, React Native provides a leaner, native experience on Windows. The upshot is decreased memory usage, cut by over 50 percent on our PCs, with significant performance enhancements as a result. The app installation size has also shrunk, from nearly 300MB down to 60MB.
Xbox app functionality overwise remains unchanged, serving as the central hub for Xbox Game Pass PC, currently featuring over 100 titles for a flat $10 monthly free. The app also features a custom storefront better tailored to core gaming, alongside the social essentials for Xbox Live.
The switch to React Native appears to be limited to the Windows 10 Fast Ring as of publication, likely to expand to additional users with time. The new test version is 2004.2000.29 , which is up from 2003.1001.4.0. If you want to try the current Xbox beta app for yourself, you need to be running the May 2019 Windows 10 update at the very least, with the app available for download here. (opens in new tab)
An in-depth look at the new Windows 10 Xbox app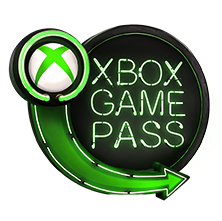 All You Can Play
(opens in new tab)
More games than you'll ever need

Microsoft's Netflix-style subscription service extends to PC, serving varied titles for a monthly fee. From hit franchises to experimental indies, Xbox Game Pass has value for all.
Thanks, Nero, for the tip!
Matt Brown is Windows Central's Senior Editor, Xbox & PC, at Future. Following over seven years of professional consumer technology and gaming coverage, he's focused on the world of Microsoft's gaming efforts. You can follow him on Twitter @mattjbrown.
Meanwhile, Skype is moving from React Native to Electron...

I find that puzzling as well. If MS is going to support UWP, why should they move Skype to electron? Just when they perfected Skype after two redesigns they are ditching it and starting fresh again.

Cus whoever running Skype is crazy, clearly.

Honestly the whole department should be turned over and start fresh. Their missteps have directly led to Zoom and Hangouts taking over as the video calling leaders. Back on topic, this makes me really happy about the Xbox app

For concumers, yes. Teams still has the lead in corporations for now.

I have to disagree with you there.
Skype is a full featured app but nobody is interested.
Most of them are blind and go to low featured WhatsApp.
It is a matter of people not the service

Skype got crippled. No one wanted that shitshow from 2017. My messages got deleted then too. but yeah, there are better services out there like Signal and Telegram but we go to where the people are.

My family and I use Discord

Skype is being deprecated and WILL be replaced entirely by Teams in about a year. The same thing is happening in Skype for Business (also known as Lync) where MS is moving everybody to Teams, whether they want to or not, as part of their Microsoft 365 for Business strategy.

what are you on about. Skype isn't being deprecated for consumers. MS Teams is for businesses. You're right about Skype for Business (formerly Lync)

Teams is becoming so good that it's for everybody...

Hello from the future. Running the "RTM"/"Release" build of Windows 11. Teams comes pre-installed and pre-configured to run at startup. Know what does not come pre-installed in anymore in anyway? Skype.

(Just a guess)
Skype is a cross platform application; it needs to be available on MacOS and Linux as well hence Electron.
The Xbox app is only for Windows and can only run on Windows.

Skype is already available in macOS and many Linux distros as well. So it is not because it needs to be cross platform which it already is. Also I though Microsoft loves PWA now.

PWAs are just websites. Electron is more than a website. It's good for apps like Spotify that use storage. Skype already uses Electron on Windows 8.1 and below, macOS and Linux. The news is that it's switching its Windows 10 app from React Native to Electron.

First of all, react-native-windows will soon be available for macOS. Skype has React Native apps for Android, iOS and Windows 10. They can just use the new version of react-native-windows with its new C++ codebase[1] (which the Xbox app just switched to). The reason React Native is so useful is because of well, React. duh *plays Bad Guy*. To elaborate on that as you may not know, Discord uses React for its web client and uses React Native for its iOS app. It uses Electron for its Linux, macOS and Windows apps. The Android app is native because React Native isn't a good experience on Android (see Instagram). I think you get my point now. Electron is a cross platform desktop framework and React Native is a cross platform mobile framework that has support for Windows 10. Microsoft can keep using Electron for its Linux app (they haven't announced plans for react-native-windows support for Linux yet) and they'll have apps everywhere. They have no excuse for switching to Electron. [1] In case you missed it, Microsoft rewrote react-native-windows in C++ for a core like React Native. https://microsoft.github.io/react-native-windows/blog/2020/02/010/m4updates

Didn't you read the article.
They told that Xbox beta app is now a native UWP 😁

I'm pretty sure he was being sarcastic.

nah Andrew's right. Native UWP development is dead. Microsoft couldn't even be bothered updating their own apps to use WinUI.

the xbox beta app isn't a native uwp app. it's a *react native* app.

React Native falls under the UWP banner like how Electron falls under the Win32 banner

Xbox App Pc looks to catalog of games.
We needs more options for Pc games.
Edition, mods, statistics, power for gaming when there are others monitors, news as graphics modes games/weapons/personnages ...
Anything as Dashboard for Pc games, with Game Pass, and others cool games.
Clarity, and attractivity.

So, what was the problem? The way they implemented Electron or Electron itself? My limited knowledge says the latter, because so many people complain about it, but I honestly don't know.

You're partially right. Electron itself is slow but there are good Electron apps. Electron is just another instance of Chrome. That's why it's slow. That's why PWAs are good but they are different to Electron apps because they use Web APIs. That explains why Spotify* uses Electron as you can download songs. *Spotify doesn't actually use Electron. It uses Chromium Embedded Framework (CEF). It's pretty much the same as Electron though. A decent Electron app is VS Code.

Just downloaded this and omg what a difference, it's still in beta so a few glitches here and there BUT scrolling is smooth, tiles load faster, app size reduced to 32MB this is what we want.

If you're like me and are looking for a download, here it is:
http://tlu.dl.delivery.mp.microsoft.com/filestreamingservice/files/6168a... direct from Microsoft. How did I get it?
https://store.rg-adguard.net/
https://www.windowscentral.com/e?link=https2F%2Fclick.linksynergy.co...
fast ring It's so much better now that they've switched to React Native and UWP! Can't wait to see what it'd be like with WinUI 3. The Skype team are lunatics. The new Skype, switching to Electron? wtf is wrong with them

Had heard of React.js, of course, even React Native, but not React UWP until today. Bing'd it, and it looks pretty promising, especially the Fluid UI stuff. Wish it the best of success!
Windows Central Newsletter
Thank you for signing up to Windows Central. You will receive a verification email shortly.
There was a problem. Please refresh the page and try again.