Xbox is bringing games, panels and more to Comic-Con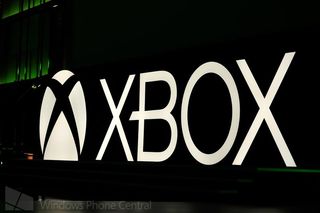 Are you lucky enough to be at Comic-Con this year in San Diego? Then you're about to get even more stoked now that Xbox will be there. Microsoft is sending team Xbox down to San Diego to set up an Xbox lounge and booth. Games will be playable, you'll get your first look at the television series Halo: Nightfall and celebrities will be around all weekend.
Games
The Xbox Lounge at the Manchester Grand Hyatt will have nearly 25 games for you to play. Check out upcoming titles like Ori and the Blind Forest, Sunset Overdrive, Evolve and others!
There will also be a variety of walk-up-and-play tournaments for Titanfall, Killer Instinct and Forza Motorsport 5. These tournaments are 'powered' by MLG and will also take place at the Xbox Gaming Lounge also in the Manchester Grand Hyatt Hotel.
Panels
What's a trip to Comic-Con without a panel or two? Xbox will have a few of those as well. There are panels for Halo: Nightfall First-Look, The Fusion of Art and Style in Sunset Overdrive, Halo: The Master Chief Collection Developer Panel and Digging E.T. - Behind the Scenes of the Xbox Originals Documentary, "Atari: Game Over". Check the source link below for the dates, times and locations for the Xbox panels. We'd personally go check out Nightfall!
Partnerships
Xbox is also teaming up with a few other entities to reach fans one-on-one while at Comic-Con. You should check actress Kristin Bauer van Straten from True Blood at the Xbox Lounge. Pedro Pascal (plays Oberyn Martell in Game of Thrones) will also be at the Xbox Lounge during Comic-Con. You'll also find events with WWE and Hulu.
Bonus: Win one of twenty custom Xbox One consoles at the Xbox Lounge! Check the screenshot above to see what one looks like.
Anyone lucky enough to be at Comic-Con next week? Sound off below with what are you looking forward to checking out.
Source: Everything Xbox at SDCC (opens in new tab), Xbox Wire (opens in new tab)
I hope Xbox for WP will get some love. ❤

Somebody should cosplay as a dying Windows Phone on life support with Xbox new & rising section on screen.

You're....living in a dream world, Neo. :)

I wouldn't be surprised if it was discontinued at this point.

Next Xbox One System Update, Includes 3D Blu-ray Support, Mobile Purchase And More :)))))))

Windows Phone needs more exclusive titles for it to gain traction again. Phil Spencer is the best guy for this role.

They have more exclusives than PS4 already, buy, yeah, sure, I'll take more.

Can't wait. My family and I are staying at the Hyatt.

It's odd that a big chunk of their panels are for Xbox Entertainment Studios' productions now that Satya canned them all.

Nope, all the projects at SDCC are still going ahead.

Windows Phones on display with the new Guardians of the Galaxy game would be popular and show crowds WP does get (some) apps in a timely manner.

An ask Cortana comic book questions display would be cute.

Its on my bucket list to go to sdcc and Cosplay. They need to release more custom Xbox ones

Also want to go to America and enjoy this nerd fest before I hit 60.... That custom Xbone looks hideous though.... Waiting for the Halo guardians Xbone!! ...oh and can't wait to check out Nightfall and the new live action series!!!

I hope the continue that trend with the other comic cons across the country
Windows Central Newsletter
Get the best of Windows Central in in your inbox, every day!
Thank you for signing up to Windows Central. You will receive a verification email shortly.
There was a problem. Please refresh the page and try again.