Xbox Game Pass expands to PC, packs over 100 Windows 10 titles
Microsoft has unveiled Xbox Game Pass for PC, serving up over 100 games on Windows 10.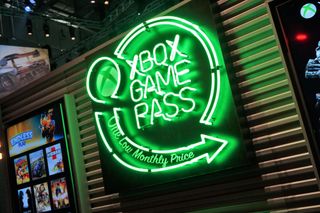 (Image credit: Matt Brown | Windows Central)
Following tease in late 2018, Microsoft has announced that Xbox Game Pass, its in-house Xbox game subscription service, is headed to PC. The Xbox One subscription service has become a centerpiece of its gaming offerings, now making a natural expansion to Windows 10.
Xbox Game Pass for PC packs over 100 digital games via Windows 10's integrated Microsoft Store, accessible under the subscription for a flat monthly fee. Microsoft has announced ongoing efforts among 75 partnered publishers and developers, bringing titles from Bethesda, Deep Silver, Devolver Digital, Paradox Interactive, and SEGA to the marketplace. Also enabling full support for native Win32 games via the Microsoft Store, the move further bolsters its expanding presence into the PC space.
Xbox Game Pass for PC will additionally host over 20 upcoming Xbox Game Studios titles on launch day, including top 2019 Microsoft titles from Gears 5 to the remastered Age of Empires trilogy. Expect further first-party powerhouses too, from the highly-anticipated Halo: The Master Chief Collection and Halo Infinite for PC. PC subscribers gain purchasing benefits like the Xbox One counterpart, offering discounts on Windows 10 games and add-on content.
"Two years ago, we launched Xbox Game Pass on Xbox One, and since then we've seen how valuable a curated library of high-quality games can be for players and game developers alike," said Phil Spencer (opens in new tab), executive vice-president of Gaming at Microsoft. "We researched whether a similar opportunity exists for PC players and PC game developers, and we believe that it does. We also considered the importance of bringing something new and additive to the PC gaming ecosystem, and we believe that we can. So, we designed a service specifically for the needs of PC gamers and PC game developers."
Microsoft plans to further detail Xbox Game Pass for PC at E3 2019 in early June. Expect firmer details on the service's availability and pricing, alongside a more comprehensive list of supported titles. In the meantime, Xbox Game Pass for Xbox One is available starting at $10 per month.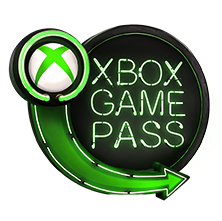 All you can play
(opens in new tab)
Xbox Game Pass Three-Month Code
More games than you can handle

Microsoft's Netflix-style subscription service serves over 100 varied titles for a monthly fee. From hit franchises to experimental indies, Xbox Game Pass has value for all.
Xbox accessories you'll love
Every one of these quality accessories is guaranteed to enhance your Xbox experience.
PowerA Enhanced Wired Controller for Xbox One (opens in new tab) ($20 at Amazon)
PowerA's take on the Xbox One controller is an attractive pickup for budget-conscious gamers that nails all the basics.
Talon PDP Xbox media remote (opens in new tab) ($20 at Amazon)
The Talon PDP Xbox media remote is great for watching shows on your console.
Xbox One S vertical stand (opens in new tab) ($10 at Amazon)
Stand your console upright with this accessory.
Matt Brown is Windows Central's Senior Editor, Xbox & PC, at Future. Following over seven years of professional consumer technology and gaming coverage, he's focused on the world of Microsoft's gaming efforts. You can follow him on Twitter @mattjbrown.
Currently the service is tied to the Xbox One subscription and XPA allows the PC play. This announcement means it will have its own set of games that aren't just Play Anywhere titles. This probably means they will try to split the subscription, which will totally suck.

If they do split it, I'm pretty sure that whichever you subscribe to, the PA titles will still work on both PC and Xbox One. Just because of the way the DRM and licences work. It would be a real headache to seperate the licences for those games. Also pretty sure they won't split it anyway because of the confusion it would cause.

Yeah, I think XPA will still work, but we would miss out on some of the PC exclusive games that they will have on it. With basically 80 or so 'new' games on the service, I'm almost sure they will split it eventually.

@Avatar of Apathy
But the article says "expands to PC". Doesn't that mean that it's just an extension of the the current game pass? Meaning if you're a game pass member you'll be able to play any of XB1 or PC games as part of the service? I don't think you'll need two subscriptions.

@Guest I hope that's the case as PC play (although mainly the XPA aspect) is one of the reasons I subscribe to the service. The fact that it sounds like it might increase the number of titles has me thinking that at least eventually they may try something like what I'm describing. Hopefully I'm wrong and this is the reason they have been keeping a tight leash on the amount of games on the service. If I am wrong, it will only increase the value of the service.

Hmm maybe I didn't understand it. I don't know. For me it just meant that the current game pass now also include PC games. It makes sense.
People don't need 2 subscriptions to play PSNow games on PS4 and on PC.

Shhhhh, quiet you, don't give them any ideas.

@Sin I thought you couldn't run these games anyway. 😜 I'm just trying to be realistic here and not give my hopes up like I did for Xcloud. @Guest You are probably right and that's a fair point. At the same time those are only PS games that can be played on PC on that service right? If that's the case, you don't actually have two different platforms (and possibly double the number) of games on the same service.

Maybe through xvc and xcloud?

So.... Will all these games from Sega, Bethesda etc be coming to the windows store? Will there be some kind of integration with Steam or another storefront? Or will they be releasing some kind of Game Pass app to handle everything?

If this is a separate subscription, I think that's a huge missed opportunity by Microsoft. You don't need separate Netflix subscriptions by device. Yes, some games on PC aren't on Xbox and vice-versa, but if the goal is to unify gaming and become the be-all, end-all subscription service, there needs to be one fee for everything. This also means getting rid of the requirement for Xbox Live Gold to play multiplayer games on Xbox One. There is no excuse for them to charge that to console gamers when they let PC gamers use the same exact Xbox Live services and services on the same exact Xbox Live games for free.

Actually you do need different subscriptions for different kinds of media on Netflix. I get both the DVDs service and streaming service from them. They also upchrage for Blu-ray and 4k content. I agree it will be a missed opportunity to differentiate themselves further from Sony, and compete further with Google.

Already gave up UWP and pushing windows store through content i see. Enter :"subsription subsription pleasy bug subscryption, ther is sea of thives, state of decay, which will make buy a subscription, please faster so we can finaly stop getting dirty with xpoxeses, please subscribe faster before those peasants find out , they are the only ones paying for live".

What? My translator must be malfunctioning. I think you are in the wrong article. What does any of this has to do with Game Pass on PC? There is another article regarding bringing Win 32 games to the store. At any rate, the Win32 aspect just falls right in line with what they are doing with other Windows 10 programs, providing Devs more tools to use Windows 10 tie ins without having to go full UWP. This was already announced at Build.
Windows Central Newsletter
Thank you for signing up to Windows Central. You will receive a verification email shortly.
There was a problem. Please refresh the page and try again.