Xbox laments closing Fable dev Lionhead Studios, describing it as a 'mistake'
Microsoft plans to learn from its mistakes.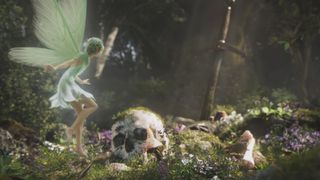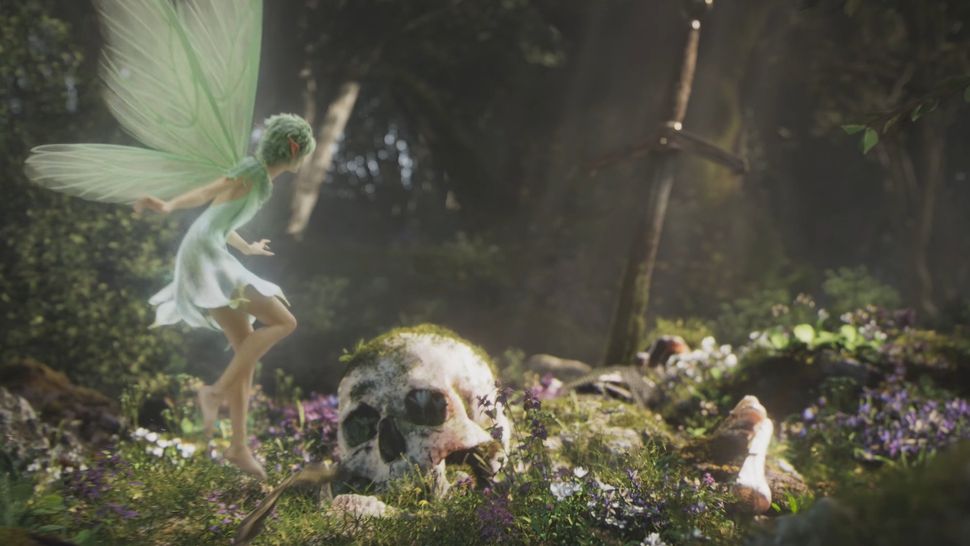 (Image credit: Microsoft)
What you need to know
Lionhead Studios built the classic Fable franchise across the original Xbox and Xbox 360.
Microsoft pivoted Lionhead to work on Kinect games, and later a service-type multiplayer Fable game.
In the end Microsoft shuttered Lionhead, but has vowed to learn from their mistakes when it comes to future acquisitions.
Microsoft has a 6-part documentary series describing the trials and successes of Xbox, from its very inception all the way up to the present. In one of the episodes, World's Edge studio head Shannon Loftis, VP Sarah Bond, and Xbox lead Phil Spencer all discuss Lionhead Studios, the British outfit known for the Fable franchise.
In the show (via IGN), the Xbox team reflect on the closure of Lionhead, which they describe as a mistake to learn from.
Shannon Loftis, who led Global Publishing at the time, lamented: "One of the biggest missteps that we learned from in the past was Lionhead. We had already published Fable 1, and it was a hit... People wanted more, and so we bought Lionhead. Those were good years. But after Fable 2, Kinect came along and the Fable-Kinect marriage just never really took. And then Fable: The Journey was a passion project for a lot of people, but I think it deviated pretty significantly from the pillars of what made Fable 1 and 2 so popular."
Sarah Bond who leads Microsoft's gaming business development team called the running, and closure of Lionhead a mistake. Microsoft closed the studio in 2016, after internal feedback for the Fable Legends project made it apparent that multiplayer free-to-play wasn't going to work for the franchise. "We acquired Lionhead in 2006, and shut it down in 2016. A couple of years later we reflected back on that experience. What did we learn, and how do we not repeat our same mistakes?"
Phil Spencer, who leads Xbox offered a glimpse into how Microsoft is running its current gaming acquisitions, reflecting on the Lionhead situation: "You acquire a studio for what they're great at now, and your job is to help them accelerate how they do what they do, not them accelerate what you do." Judging by games like Hellblade II and others being made by Microsoft's studio acquisitions, I'd say Xbox may have indeed learned its lesson.
Lionhead's legacy lives on in a big-budget Fable reboot, led by Playground Games — another British studio — known primarily for the multi-award-winning Forza Horizon franchise. Fable's legacy will live on in its reboot, and many of the developers who worked on the franchise found their way into other studios, such as Two Point, known for the similarly good-natured Two Point Hospital and University games, Rare of Sea of Thieves fame, and even Playground itself.
Microsoft's Fable reboot remains by and large shrouded in mystery, but it shouldn't be long before we catch a glimpse of the direction the game is taking.
Jez Corden is the Managing Editor for Windows Central, focusing primarily on all things Xbox and gaming. Jez is known for breaking exclusive news and analysis as relates to the Microsoft ecosystem while being powered by caffeine. Follow on Twitter @JezCorden and listen to his Xbox Two podcast, all about, you guessed it, Xbox!
It's an important lesson with creative-type endeavors and arts in general. Unlike many other 'mechanical' skill sets, creatives need to actually want to do whatever they are doing.
They need to enjoy it, and the motivation has to grow organically from within the individuals or teams. Else the product will just end up bland, or they'll keep struggling with little progress. Same goes with music, writing, etc.

Hmm. Clearly someone who hasn't managed before.
Didn't you read the article?
Letting them go off on their vanity project rather than stay managed within the bounds of their existing success was exactly the reason they failed. If anything needs rigid milestones and outcomes then it's game development. The creative part comes during the genesis and within that scope, with the art, the story, the music. It's not a nebulous playground.

I think laws should be in place that once an acquired studio is no longer needed, the parent company relenquishes control of it and its name allowing it to continue (if possible) as it was. Lionhead's vision is what made Lionhead so great, not Fable.

I'm curious. How is that some studios like Ensemble and Lionhead get closed down while others like Remedy and Bungie get to leave? Is it something that both parties (developer and publisher) agree to, is it case by case or is it just based on the publisher's whim since they do own the developers?

The story on Bungie at the time was that the bulk of the staff didn't want to spend their entire careers doing HALO sequels and were prepared to quit enmasse to start a new studio to do something else (which turned out to be Destiny). As MS at the time only valued Bungie for HALO they agreed to let the name go in return for the keeping the IP and the employees preferring to stay. Spencer has said he wishes they had found a way to keep everybody, which by today's MS practices (see Obsidian, Playground, etc) would be to grow the studio to two teams, one for Halo and one for the new project. In that alternate reality, Bungie would still be part of MS and XBOX would have both Halo and Destiny. They *have* learned. But to be fair, their goals and approach have changed from the traditional console-focused model to the GamePass-focused model. The former model is seasonal and only requires a couple of big "known good" franchise releases a year while the latter requires a growing stream of *different* games all year long. So we see the "racing game" studio expand to RPG, probably because of the LIONHEAD veterans and Obsidian, the "RPG studio" move into coop survival with GROUNDED. Different times, different business, different needs. The tension between staff creative desires and corporate's business needs aren't exclusive to Bungie and MS as the recent grumbling at Sony over their focus on big third person action games to the exclusion of other types of games proves. Nintendo probably faces similar issues more quietly. But in those cases what we see from the outside is individual staffers leaving to other studios or groups leaving to found a new studio. Which is what would have happened if MS hadn't agreed to a "friendly" exit. In that alternate world all HALO games would by a studio named Bungie and Destiny by a studio called Marathon or something else.

Fable is one of the best RPG games of its time and a sorely missed genre style.
I really hope they do the new one justice.

Lionhead was Fable, they will struggle to rekindle the magic... Hope that playground can... Console selling franchise...

Spencer: "You acquire a studio for what they're great at now, and your job is to help them accelerate how they do what they do, not them accelerate what you do." The last part of this sentence gets at the heart of what goes wrong with so many corporate acquisitions.

Well, it depends on the meddling that follows the acquisition.
The ongoing acquisition of Nuance, for example, is all about putting it and its large presence in the medical sector to work for Azure. So the intent *is* literally to accelerate what MS does. The LIONHEAD story is a bit more complicated than just "MS meddled with something that worked" because to some extent LIONHEAD worked despite itself. Molyneaux in particular tended to over promise and underdeliver and if the deliveries were good, one still wonders if anybody could actually deliver on his grandiose promises with the tech of the time and how much time and effort was spent trying to do the undoable. Might Fable have turned out even better? Or at least more often? Part of good management is properly scoping out a project and matching the necessary resources and the tasks. LIONHEAD didn't. Not if he was serious about his promises.

Exactly. The posters above would have you believe you leave a load of creatives in a room and let the magic happen.
Er…. No 😂

Does anyone remember fable 2s ending?
Seems like they started losing their way then.

They still do miss handle Lionhead IPS as you can't play any Black & White game, Fable 2 & 3 plus the Movies with out the discs on pc. With the power of the series S/X why not resurrect BC as if done well it be a fab exclusive. I still think Microsoft should re open Lionhead with a fresh team & partner with studios with original members so we'd potentially get remasters/ hd upgrade of original games, sequels & new ips
Windows Central Newsletter
Thank you for signing up to Windows Central. You will receive a verification email shortly.
There was a problem. Please refresh the page and try again.