Xbox One launching in Hong Kong, Singapore, and Taiwan on September 23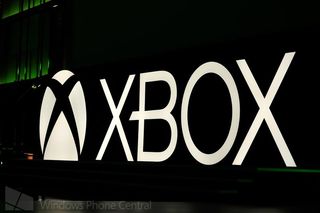 Microsoft will finally launch the Xbox One in many more Asian countries on September 23rd. In addition to India, the game console will go on sale on that same day in Hong Kong, Singapore, and Taiwan.
All of the territories will get the consoles with an Xbox One controller and 14 days of free Xbox Live Gold service included. In Singapore, the Xbox One without the Kinect add-on will cost S$639 ($511), and with Kinect for the price of S$739 ($591).
In Taiwan. the Xbox One will be priced at NT$12,980 ($433), while Hong Kong residents will buy the console at HK$3,380 ($436). Both prices are without the Kinect hardware and there's no word if the console will be sold with the add-on in those territories.
Microsoft has also announced that South Korea will sell the Xbox One without Kinect for the price of KRW 498,000 ($490), but we don't yet have a specific launch date for that territory. The Xbox One is also scheduled to go on sale in China sometime in September but a specific date has yet to be revealed.
Source: Tech in Asia
Windows Central Newsletter
Get the best of Windows Central in your inbox, every day!
Finally, it comes to Singapore

You are surely living in Indonesia, right?

739. Approximately the same as a Surface 2, I believe, possibly cheaper. Nice.

Why can't Microsoft make it an equal $400/$500 everywhere? That's unfair to other countries, especially after having to wait more than a year for it.

And in India this is for almost 750$ with kinect. Have no idea why this is so expensive here.

Tariffs, shipping costs and other taxes are some of the reasons.

In North America, applicable sales taxes are not included in the advertised price, and are added when you make the purchase. In the rest of the world, sales taxes are typically included in the advertised price and can be quite expensive (generally 20-25% in Europe, for example).

Unfair? No such thing as unfair in business. We have by far the biggest market for electronics, and have a smaller (but sadly growing) gap between lower and upper class. Companies will charge whatever they think people will pay. Nearly all other electronics are cheaper in the US too.

Wow I could not imagine having to wait that long for Xbox one to come out. Jesus

Suppose the good thing is that they have ironed out the bugs and added most of the missing features. Not to mention all the new releases coming near the end of the year too. But yeah, nearly a whole year is pretty crazy.

Finally in HK, thank you. The ps4 is already here, but I'm waiting for the better system ;)

GTA 5 announced!! In windows pc xbox one and psp 4

But nobody is talking about the C-word country...

Canadia got it day one. Must be Cambodia.

On September 5th it'll be released here in the Netherlands. Still thinking of purchasing One... But not sure because of how little time I got for gaming and stuff.

I hope it will be the same date for Belgium... It's already being sold but no Xbox Store, no Xbox Live support in Belgium and Microsoft say the Xbox One in Belgium is coming from other countries, not from them directly...

10 maanden later krijgen we xbox(zonder kinect) voor wat? €399?
Ik hoop dat ze ons iets extra geven, bundel sunset overdrive, 12 maanden xbox gold of mss een extra controler.

Same problem Microsoft had with the Surface launch: way too slow of a global rollout. Glad more people will finally be able to buy it, though. Recommended games for you all: Super Time Force, Project Spark, Titanfall, Max: Curse of Brotherhood, Killer Instinct, Forza 5, and Dead Rising 3.

We can all now see looking back that Microsoft completely butchered the launch of Xbox One. This is one of many major dumb decisions they made that let PS4 take control of this Gen so far.

Already have Max and Spartan Assault in the queue waiting to download when I can finally get my Xbox One. :) Hopefully more in the coming months with games with gold.

Will be interesting to see how many xbox ones will be sold when halo master chief edition is released and the xbox without kinect.

Too late! Why Microsoft is always very slow in terms of launching new products? Always lagging behind competitors and the policies are always very bad? Why forcing everyone to have Kinect at first and now dumping it? You lost a lot of sales Posted via the WPC App for Android!

Well if the two comments below are anything to go by you're wrong

It's also coming to South Africa on the same date. I can't wait, I think I'll switch from Playstation just to have that whole MSFT experience.

Yea, was gonna comment on SA availability but you beat me to it! :) I really hope it will work fine with DSTV and it wont cost R7000 (+-$700) which is totally possible! Been playing on my friend's PS4 a bit and I must say... I'm not impressed... I wasn't going to get the Xbone because of its disappointing performance but as I'm a die hard Halo fanboy I'll just have to get it, specially after the master chief collection... Maybe as a Christmas gift to myself :)

Will the voice command be supported when release in these countries? Anyone knows?

More expensive in Singapore, as usual