Xbox One owners spent over 1 billion hours gaming in January, PlayStation 4 still on top for sales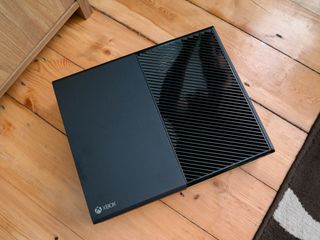 The Xbox One was behind Sony's PlayStation 4 in both hardware and software categories for the month of January, according to the NPD Group. As usual, neither Sony nor Microsoft revealed specific hardware or software sales numbers for the PlayStation 4 and Xbox One during January 2016. However, Microsoft does not look to console sales as a measure of overall success, as it is in the process of converging the Xbox and Windows 10 platforms.
In a statement shared to Game Informer, Microsoft revealed that over 1 billion hours were played on the Xbox One last month:
In terms of game sales in the U.S, NPD says Activision's Call of Duty: Black Ops III was number one in January, followed by Grand Theft Auto V, NBA 2K16, Star Wars Battlefront and Fallout 4.
Source: Game Informer
Great numbers..but I don't own any Xbox nor PS4..!

Didn't know a month had that many hours!!

All players in total dum dum

That was a joke obviously... No need to insult anyone.

There was no joke in his statement though

And the dum dum comment was a joke as well probably....

Given the specs of the hardware (2010-era) I'm not quite sure why anyone does. I suspect the upcoming Nintendo console will have better specs than the xbone / ps4

It's about the delivery, not specs.

I would hope the next Nintendo console is more powerful if it releases 3-4 years later.

Yes congratulations. I'm not even a gamer. Posted via the Windows Central App for NES

I consider myself a gamer, per say.. I own a ps4 now. Posted via the windows central app for Nokia 3210

Surprised that the hdmi passthru feature of the xb1 doesn't spur on more sales. That feature alone is nextgen. Can't imagine the next next-gen console without it.

Most people don't know the Xbox does that even people I know that own the consoles don't notice it. But I agree with you fully its one of my favorite features. Posted via the Windows Central App for Android

What's hdmi pass thru? OneGuide?

It is basically a way of sending HD Video and Audio through HDMI cable where it splits at the Home Theater System. Audio gets played by HTS while Video is sent from HTS to a TV with another hdmi cable. If you don't use HDMI pass-through, you will have a ton of audio cables and still no unaltered HD sound signal.

No thats ARC (Audio return channel). Xbox one has a hdmi input so you can plug say a cable box in to it. Then the xbox can display the tv through it including windowing it within the xbox interface and showing the one guide. If you have kinect it can also control you cable box or tv through infra red.

Most people I know only bought the box instead cause of it's tv capabilities'

I did. I also spent $150 for mine. If I didn't get this one used from my brother in law, I would have picked up a holiday bundle.

Microsoft not marketing features, typical, so people are clueless to great features, clueless too. Does Microsoft need to spoon feed the masses? Just wondering.

MS got bashed for all the extra features and started to shift focus straight ahead to games games and games. For me I love that feature and the cortana like kinect. All units should be ruled under one other unit always!:) (waiting for some crybabies now that never will trust ms again and have gone over to ps4 and such utterly craptalk again)

The thing is that this does not work as intended in most parts of the world. The language/region lock will break either Kinect OR OneGuide. Microsoft shines again…

Even though the feature is cool and can have its uses, having to keep the Xbox One on while using another device will add to the electricity bill so I'd much rather just use each console I play on individually, even if it means occasionally having to switch channel using the TV remote (I know, so much effort right!). I don't watch TV either so it has even less use for me personally.

What's really annoying is the One doesn't support CEC, so you can't control it with your telly remote. Probably originally justified by mandatory Kinect control, and they didn't think it through when they made Kinect optional.

I use my direct T.V. remote all the time. Just need a back button!

I think it was envisioned the control flow would be the other way. Xbox control or remote controlling the tv and other devices as it should be the hub. Unfortunately CEC support is pretty poor for input to TV's so it would only work th eother way round, the tv remote controlling th exbox. What I think is needed is a MIC and IR blaster accessory much cheaper than kinect.

@Racxie use hdmi switches :P.

That is my favourite feature I daisy chain to a kodi box and don't ever have to change inputs. If you have kinect it can also control these by IR so you end up with voice control of everything. I just wish they would integrate a mic and ir blaster into the xbox and get rid of kinect requirements.

Probably because most people have no use for it.I don't even have my cablebox going through it because I can't use the streaming feature if other people are watching TV.

I've never used it on mine and I doubt I ever will.

I don't get the playstation thing. Again....i owned both. Sold the PS4 within a few weeks. The graphic argument is so tiny it is pointless to even mention. The online comparison is so gigantic, it's what the whole thing comes down to. With the Xbox, turn it on, send invite, playing with a friend in seconds. With the Playstation, you turn it on, and start trying to get with a friend to play online, and your lucky if you get to start playing ten minutes later. Complete pain in the ass and not worth it.

True I don't get it either before this gen I told my family I'm getting a PS4 to replace our beloved Xbox 360. But I am a fan of Sony since PS1 but the PS2 by far my favorite console. Anyway I got it at launch lol to much hype for it I mean at the time design was cool UI okay I guess. But then it got a hardware failure got a refund bought a Xbox One I felt at home again. I tried to love it like my old PS2 but I might get one again. Posted via the Windows Central App for Nexus 5x

U do know that's a crock of **** right

Yes, the ps4 is a crock of ****.

That's such a WC-pandering, fanboy response. I've encountered several different kinds of problems on my XB1, so acting like's it's a magical box of perfection is moronic. I can't even remember the number of times I'm in Party Chat with a friend on Halo, and it just drops the chat (in one of a few different ways) without any alert to the matter.

That is true, Mr Wallace but it is better then what the competition is offering.

That's all preference, though. I don't have a PS4 to compare, but I've seen plenty of people complain about the UI experiences on both consoles. "Better" is subjective, not a factually accurate assessment. I've not even tried a PS4 once, but I can say without a doubt that praising the XB1 OS as if it's some awesome experience (remember they had to gut the thing 2 years in it was so bad) is silly. I mean, we're not even going to get background music until the platform's AT LEAST 2.5 years old.

Yeah also I miss ripping music from my CDs call me old fashioned. Also I can't even eject my discs from afar? I can't remember if PS4 had since its been a couple of years. Posted via the Windows Central App for Nexus 5x

I can live without ripping CDs, though it'd be semi-ideal (meaning the process would take forever). However, the 360 let you read music over USB from a Zune or iPod. Why the XB1 can't do that for W10M devices, and other devices with USB connectivity, is beyond me. That scam from hell known as OneDrive streaming can jump in a lake of fire with its terrible tagging. It's still annoying to go to my library and see a heavy music band have the image of some black soul singer or something on it because the band has the same name as her and Groove's too freaking stupid to tell the difference.

It's not perfect but as mentioned "preference" I believe it's better off for me and overall experience better than the PS4 experience I had. Posted via the Windows Central App for Nexus 5x

He didn't say the XO was perfect, he said the XO was better.

Which is an opinion, not a fact. He's hatefully spewed negativity as a fact bcause of some half-truth anecdote. That's the problem I have with it.

Like most irrational fanboys on this site, he was implying the PS4 is **** while the XB1 is the greatest thing ever.

That's ok. You have to go to MS fanboy sites like this one to see people praise Xbox One. On platform-agnostic gaming sites everyone still (rightfully so) bashes the Xbone.

I don't agree. The Xbox One has made a lot of strides, the game offerings are pretty good and reasonably diverse from MS Studios, and it's not like Sony's perfect.

Idk been feeling like getting a PS4 AGAIN but just for MLB the show lol. Posted via the Windows Central App for Nexus 5x

I might be doing that. I keep hoping for MVP Baseball, but nothing's happened so far.

I know I might just have to bite the bullet. Posted via the Windows Central App for Nexus 5x

Same, but I'm going to play Kingdom Hearts on my PS3 first. I won't get a PS4 until I get rid of the PS3.

PlayStation network is weak compared to Xbox live

Lol that's true I had a PS4. Posted via the Windows Central App for Nexus 5x

No one explains how what proof u have?

Because it is a person's observation and not a market survey.

That's BS. Most people (especially here) who say that don't own a PS4.

Not if you like action games and RPGs. Sony's console has traditionally wiped the floor with Microsoft's in those genres. Microsoft definitely wins with shooters and racers, though.

I can't believe GTA V is still selling. I wish I could get a refund for my copy. I also can't believe PS4 is outselling Xbox One in North America. I guess a lot of people only care about third-party games.

PS4 has some great exclusives. Uncharted, Last Of Us, Firewatch, Street Fighter 5 to name a few. I prefer the PS4 over the XBOX. I like Sonys exclusives more.

Most of those exclusives you listed aren't even out yet. That's the point. Xbox One has routed PS4 in AAA exclusives every year since launch.

Don't forget God of War series.....that's another exclusive...oh and Final fantasy series....oh and Kingdom hearts....should I go on??

I've always preferred the Playstation over Xbox too. Even though 360 used to kill the ps3 in sales, I never understood why anyone would want something with no blu ray playback or having to pay $50 every year to play online. I feel like the One and PS4 are pretty evenly matched overall, but the lack of sales is 100% MS's fault because of their idiotic policies before and during initial launch. Although some people ended up getting the Xbox anyway because the PS4 was always sold out.

But market survey should be there for both of the services.

What is this windows central the depressing years ?

Just bought ne a Xb1 today, gonna hook it up tomorrow after work. Can't wait to join in on the fun!

Sell it to me for 10$ and a Cola. ;)

If you happen to get Titanfall or The Division or BF4/Hardline) hit me up: GT - A54DH... I play other games too but need to get them cheevos.

Hey, I have battlefield 4 which I play a bit. I also have battlefield hardline and titan fall shock I haven't played yet. Do you mind if I ad you? I'm at: stevepet23. Do I have to start a new campaign to start a multiplayer game online? I don't want to lose my progress offline.

Right on dude. I have both consoles and the Xbox One is most definitely the better system. Welcome aboard.

Ps4 is sold in many more countries. That's why it always tops sales.

Must be. Here in uk I don't know anyone with ps4, but loads with Xbone. Seems a bit fishy..

It's the opposite around here in Germany. The PS4 is totally outselling the XB1 by 20:1 .

Strange since overall it is only 2:1. Wonder why Germany has such a Sony-love?

Because of the stupid language lock? Maybe not even Germans prefer to have their game characters speaking German?

Yet PS4 sales are greater in the UK. It's best to not go by anecdotal evidence.

This is poetry cool. WC App via Nexus 9

Microsoft don't even bother with there products in Thailand, massive market in Bangkok alone that they miss out on, Still no sign of a Microsoft band or Xbox one being sold official here.

Wonder why they cant all out selling it to other country. Microsoft is a big damm company to begin with..

Is there HDMI pass through for ps4?

No, they reduced costs by rejecting utterly useless features like that.

Most people don't buy THE BEST, unfortunately. In reality, feature-wise, it's honestly kind of a joke to compare an XBone to a Playstation 4...seriously...different category of device altogether, or at least: The Xbox One is in a league of it's own.

Does Xbox have background music playback? ;) Posted via carrier pigeon.

Another fanboy comment, how typical. The XB1 is not in a league of its own.


For me at least, it comes down to the controller. Never could get comfortable with the Dual Shock controller, but the Xbox controller felt like it was custom made for mw as soon as I picked it up.

For some exclusive contents more appealing

So, PS4 players should spend more than 2 billion hours gaming Posted via the Windows Central App for Android

Because Sony is outselling MS nearly 2:1.

What is HDMI pass through?

ALERT! Xbox One fanboys on the comments. :P

Alway Posted via the Windows Central App for NES

Xbox one is so cheap now there's really no real reason to buy anything else Posted via the Windows Central App for NES

I honestly don't get why PS4 sell more than Xbox One.. It really puzzles me.

Since we can't put a more attractive against the ps4 units, we count hours so that the number appears formidable.

No mention of the PSN playtime by players? Or is that because PSN is down too much to get the numbers? ... j/k

Lmfao, Microsoft really expect to get Xbox better than PS?! In their dreams xD

It is not so strange that the Xbox lags behind the PS4. It has lower specs to start with AND the stupid language/region lock makes it less pleasant/impossible to use for many, many customers. Groove instead of Spotify might also keep more than a few customers away.

My wife and I spent zero.

Re: ScubaDog,
You are waisting your time posting on a site, about a topic, that you don't "support" with your money?

NDP is not a viable source of information. Reason being, they don't know the actual number of console sales, also game sales are misleading, they don't have info on digital game sales sold through consoles. I don't get why we need this information, any why it even matters anymore. The big three don't need NDP for accurate sales numbers. This type of inaccurate, misleading information only fuels people to act if thier in the know spreading incomplete, inaccurate information. At this point, I don't get why it matters. They don't give you a run down of TVs sold, by which brand, or how many video cards sold by which type and developer. Do they take to account PC game sales too? Again, unless information to the average consumer.

Ok everythnig great but i am sick of those arguments "microsoft dont look at sales as a mesurmente of sucess" i mean really? That will be the argument for every microsoft product soon...

I own a PS4, and let me tell you it still needs work. The menu is terrible compared to our PS3. But, I guess it took Sony almost 10 years to make it nice so maybe they will fix all the little things on the PS4. And here's hope that one day I can stream mpg from my NAS like the PS3 can do.
Windows Central Newsletter
Get the best of Windows Central in in your inbox, every day!
Thank you for signing up to Windows Central. You will receive a verification email shortly.
There was a problem. Please refresh the page and try again.