Xbox One Preview update brings improvements to Cortana, Messaging and more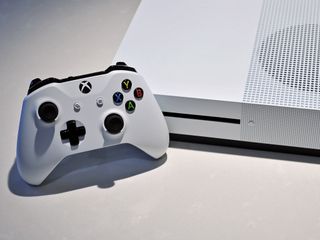 (Image credit: Windows Central)
A new update has been announced for members of the Xbox One Preview Program, with a scheduled rollout of 6 PM PDT / 9 PM EDT to enrolled consoles. Today's update is set to target issues affecting various features, including Cortana, Messaging, and the Virtual Keyboard.
As always, today's update will automatically download if the console's 'Instant On' mode is enabled. Otherwise, the update can be manually triggered via All Settings > System > Console Info & Updates.
Here's a closer look at the changelog, which lists a number of fixes but no new features:
DETAILS
OS version released: rs1_xbox_rel_1610.161103-1900
Available: 6:00PM PDT 11/5 (1:00AM GMT 6/11)
FIXES:
Messaging
When a user attempts to send a message and cannot due to low reputation, that user will now see a dialog informing them of the reason they cannot send messages, and direct them to Xbox Support.
Cortana
Speech recognition for France, Italy, Germany, and Spain has been updated in this build to better recognize your voice commands. If you are located in one these locales, we encourage you to opt in to Cortana via the Cortana app in My games & apps. As you use Cortana we collect field data, allowing us to improve the Cortana experience for everyone.
Groove Music should no longer crash when launched via Cortana.
Narrator
Resolved an issue which caused OneGuide to crash if launched while Narrator is active.
Virtual Keyboard
Resolved an issue which could sometimes cause the virtual keyboard to stop recognizing input.
Settings
The Detailed Network Statistics page should no longer appear blank if Xbox Live is experiencing an outage at the same time.
Make sure to stay tuned to Windows Central for all the latest Xbox One Preview updates and changes.
Matt Brown is Windows Central's Senior Editor, Xbox & PC, at Future. Following over seven years of professional consumer technology and gaming coverage, he's focused on the world of Microsoft's gaming efforts. You can follow him on Twitter @mattjbrown.
Hey there. I don't have an Xbox one but after reading this I'm curious: How would a reputation affect messaging people? Shouldn't you be able to contact anyone whenever you want?

There are people who are bad sports while playing online. they end games halfway once they start losing or get abusive. Anytime u do that, u earn a "bad reputation".. Your reputation decreases the more times you are reported. This way, if you constantly send annoying msgs to pple, ur reputation will get low enough that you can't send messages anymore. Low reputation is different from low XP rewards.. Hope that helps :-)

Wow, I have used the service for a over a decade and didn't realize that it actually did anything. That's awesome.

Does it fix the problem with Netflix?

I also wonder if it fixes some game start up problems. I can't get borderlands the prequels to open after the last xbp update.

Hello Achike Da, wow yeah that's really easy to understand. Thanks! I'm glad to see Microsoft has implemented this kind of system for it's customers.

These previews are looking pretty solid. Are we expecting a public release soon? It IS November, after all. :)

Just wish they would figure out what the problem is with Kinect not coming on or it shutting down in the middle of a session. I've tried some of the different fixes posted online, but nothing seems to fix it permanently.

Please just allow me to summon Cortana without all my other devices trying to fill the same request.

I can't wait until the Public release

Only issue I've been having is with the NFL app, if I start watching my teams videos in full screen after like 30 seconds it will stop loading and crash. Same with the Sunday ticket aspect of it, I can't watch the game in full screen or the app will stop working and crash. I've tried uninstalling and reinstalling to no avail.

They seriously need to improve Cortana as I have to shout like three times until it understands the command it was so much faster before with Xbox commands.

I don't understand why they don't just "give up" and adopt Google's voice recognition software... afaik, the code is open source now, and even under battery power (android not typically being an always-on platform) it's incredibly responsive and accurate... Cortana on Xbox is plugged-in, yet remains deaf and dumb... seriously pathetic attempt at programming... apparently, Microsoft doesn't have very high standards these days... sad...

Cortana works perfectly for me 99% of the time. If your having problems with it being deaf then you probably need to recalibrate the kinect voice settings.

You can revert back to the old Xbox commands instead of using Cortana.

I have been in the preview program for over 2 years now, however I have not received an update on my console since September... I also do not have Cortana enabled, tried it and did not like it at all... Could this be why I am not getting preview updates? Anyone know if disabling Cortana effects the rate at which you get preview builds?

Are you sure your enrolled in the latest experience?

Cortana has nothing to do with frequency if updates. A small group was left on the old version while they worked on some bugs. Unfortunately, I think we have been forgotten. I have Cortana enabled and haven't had an update since September either.

Odd, I'm in the preview program but haven't updated since September...no updates available...

You're probably stuck on the 1608 build like me. For some reason Microsoft held back some users from the 1610 builds. I don't know how they made the decision as to who was included and who wasn't.

Yep must be getting held back. Annoying as some app launches are slow

I'd settle for having my Kinect voice commands being half as good as they were at the Xbox One's release.

Is xbox running windows 10 now? I have the xbox one S but the UI is just so annoying. I would hope that it changed more like tablet mode in windows 10 or Steam big picture mode. It's not really controller friendly navigation either.

Seems like forever for these features to go public...
Windows Central Newsletter
Thank you for signing up to Windows Central. You will receive a verification email shortly.
There was a problem. Please refresh the page and try again.