It seems like only yesterday we were moving from DDR3 to DDR4, but with the launch of 12th Gen Intel processors, companies are rolling out DDR5 RAM modules. This latest generation in system memory promises exceptional speeds, lower power draw, and a whole host of other improvements.
DDR4 RAM isn't exactly slow, and we've seen kits with advertised speeds of more than 5000MT/s, but DDR5 is going to allow manufacturers to push RAM even further. Today, we're looking at a 5200MT/s kit from ADATA in the form of the XPG Lancer 32GB DDR5-5200, which should be a good match for the latest Intel processors.
On paper, everything looks good. It can hit the advertised speeds through XMP at just 1.25V and ADATA is pushing these kits for gaming and overclocking. But just how good is it, should you upgrade from DDR4, and should you consider buying a kit for your new 12th Gen Intel PC build?
Bottom line: DDR5 RAM is still in its infancy, but already we're seeing experienced players in the industry roll out some sleek-looking modules with ridiculous speeds. This XPG Lancer DDR5-5200 32GB kit is no exception and is a good match for a 12th Gen Intel CPU.
For
No RGB lighting
Better value than other DDR5 RAM
Solid reliability at 5200MT/s
Ability to overclock further
Lifetime warranty
Against
Expensive
Requires new motherboard
Not that much better than top DDR4 RAM
XPG Lancer DDR5-5200 RAM: Price and availability
This 32GB kit we're reviewing has an MSRP of $299, but you may find it slightly higher depending on supply issues at your chosen retailer. This listed price is about as expected for DDR5 RAM, but thanks to the lack of any RGB lighting, ADATA has been able to keep the cost down for the consumer, making it a slightly less painful upgrade from DDR4.
You can find some real bargains on DDR4 RAM right now, especially if you're only going with a 3200MT/s. Corsair's excellent Vengeance RAM can be found for as little as $100 and that's for 32GB at 3200MT/s with a latency of just C16 (compared to the C38 of this XPG Lancer kit).
XPG Lancer DDR5-5200 RAM: What's good
ADATA did a solid job with the design of the XPG Lancer family of RAM. Not only do these modules look sleek and premium with a subtle styling and dark theme, but even the RGB version at least does the lighting effects in a tasteful manner. Both heatsink sides have the XPG branding and DDR5 badge, so you know you're about to turn everything up to 11.
The aluminum heatsinks themselves are fairly thick at around 2mm and make full contact with the eight modules. Interestingly, the rear side of each DIMM is bare, which is what is to be expected with DDR5 and its increased capacity per bank. We've got eight 2GB Micron ISA45D8BNJ modules for a total of 16GB per stick of memory.
Notable DDR5 improvements include support for Intel XMP 3.0, onboard power module (PMIC) for enhanced efficiency and tighter control, and on-die ECC error correction. Using an XMP profile, it's possible to boost this 32GB DDR5 kit to 5200MT/s with 38-38-38-76 timings at 1.25v. That's pretty impressive already, aside from the rather high timings, but this is an early adopters product.
By default, the Lancer family of RAM runs at 4,800MT/s, but as aforementioned with a flip of a switch, you can activate XMP and go up to 6,000MT/s, depending on the kit you purchase. Since it is possible to hit those speeds with these modules, even the 5200MT/s should be able to handle some overclocking before you encounter serious stability issues.
When it comes to testing RAM, nothing eventful occurs unless we're reviewing a truly shocking example. Most RAM modules at specified speeds will perform about the same and that goes for DDR4 vs. DDR5. The higher latency and faster speeds are an even match for the lower latency and slower speeds of DDR4, which means we're only going to see a marginal upgrade (until we see generational improvements from manufacturers).
Image 1 of 5
We tested all of these DDR5 RAM kits with a 12th Gen Intel Core i5-12600K processor, which is a great CPU for most gaming and productivity PC builds. The motherboard, an MSI MPG Z690 Carbon WiFi, was also the same. Where our testing differed slightly was with the GPU, which saw the SK hynix DDR5 kit be paired with an RTX 3080 instead of the RTX 3060 Ti used with all other DDR5 kits.
Still, this should still provide an insight into how the various modules performed at different speeds, and we threw in some DDR4 (using the MSI PRO Z690-P motherboard) for good measure. Really, as we've said time and time before, there's not a whole lot in it for RAM and really, it should come down to budget and which modules you find the best-looking for your PC build. Just make sure you choose a big brand and not some cheap classified knockoffs.
For overclocking, it was possible to bump the speed of the XPG Lancer DDR5-5200 to 5400MT/s, but I did need to up the voltage to 1.35v to get a stable experience to run various benchmarks. Moving beyond that encountered stability issues that resulted in failed boots or test attempts. Begrudgingly raising the CAS to 40 failed to yield notable improvements.
XPG Lancer DDR5-5200 RAM: What's not good
There's nothing outright wrong with the XPG Lancer DDR5-5200 kit, but there are issues with recommending DDR5 right now for anyone already rocking speedy DDR4 RAM. The latency is terrible in comparison with C38 rating, but the significantly higher speeds make up for this, which shows in the benchmarks against the C16 DDR4 modules.
DDR5 does offer other highlights, including error-checking, an onboard power regulator module, has more populated banks for higher capacities, supports faster transfer speeds, and does all this using less power. At launch, the story is similar to DDR3 to DDR4, and you can expect to see some significant improvements further down the road.
If you're happy with the DDR4 modules you already own, there's no need to upgrade and spend a few hundred on a component that won't really bring much in terms of a real-world difference. But if you're starting again with a fresh PC build with a 12th Gen Intel CPU like the Core i5-12600K, this XPG Lancer DDR5 kit really shines if the motherboard you're eyeing up supports it.
XPG Lancer DDR5-5200 RAM: Competition
Like other manufacturers, ADATA is taking advantage of the latest offerings from Intel (and soon AMD) that work with DDR5 RAM. As well as launching new DDR4 modules to further push the boundaries of the last-gen tech, the company is using the Lancer family as a testbed for those who want the latest and greatest in PC memory.
We recently reviewed the GeIL Polaris RGB SYNC DDR5 RAM kit with 32GB of RAM on the Intel Core i9-12900K processor and it was excellent, allowing the CPU to set new records compared to previous Intel processors. The XPG Lancer kit we reviewed today didn't disappoint and would certainly give GeIL a run for its money.
Other players are in the game too, including giants like Crucial and Corsair. When it comes to picking the best RAM for your PC, it really comes down to cost, design, and rated speeds. Enabling an XMP profile is easy with the latest motherboards, and you won't encounter any issues with a reputable brand.
XPG Lancer DDR5-5200 RAM: Should you buy it?
You should buy this if ...
You want the best from 12th Gen Intel
You plan on buying a new motherboard and RAM
You want to have additional headroom for even faster RAM
You don't mind adopting the tech early (and paying more for the luxury)
You shouldn't buy this if ...
You want the best value RAM for your PC
You don't want to use other high-end PC components
You don't already have a motherboard that supports DDR5
You want RGB RAM
The XPG Lancer DDR5-5200 from ADATA is like all other launch kits from manufacturers. The speeds are superb, but the technology is still early and DDR5 motherboards are only just hitting the market. You can expect to pay a fair penny for DDR5 RAM, which won't provide a substantial upgrade over DDR4. Not until we see lower latency and even higher speeds.
If you already own a high-end DDR4 kit, I'd recommend sticking with it even if you're upgrading to a 12th Gen Intel processor. It'll take some time for us to see further development with lower latencies and higher speeds and at that point, it may be feasible to make the switch with a DDR5 motherboard.
But if you don't mind settling with "just slightly better" for a premium price, DDR5 is the way to go for new PC builds with 12th Gen Intel and future AMD Ryzen CPUs. 3200MT/s used to be the sweet spot for DDR4 RAM in a dual-channel configuration, but now we're seeing speeds of up to 7,000MT/s with DDR5, further enhancing the performance of your PC.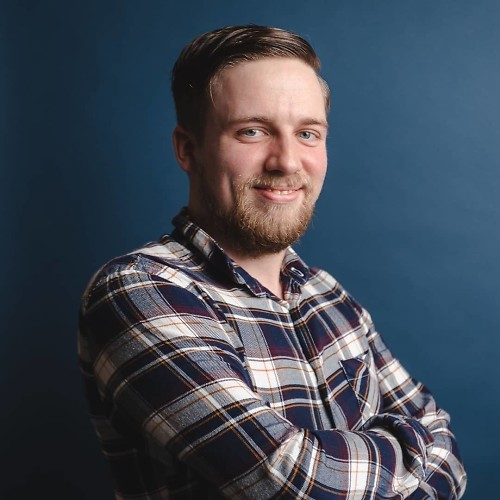 Rich Edmonds was formerly a Senior Editor of PC hardware at Windows Central, covering everything related to PC components and NAS. He's been involved in technology for more than a decade and knows a thing or two about the magic inside a PC chassis. You can follow him on Twitter at @RichEdmonds.