Yet another Windows 8.1 Update 1 build leaks on to the web – new surprises onboard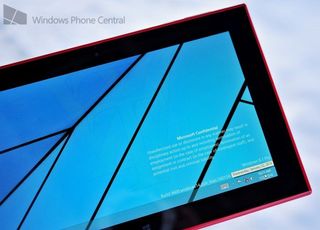 As the clock ticks forward, we move closer and closer to Windows 8.1's first major collection of tweaks and fixes – Update 1. We have previously reported on the changes that the first Windows 8.1 update will bring to your PC, and moving forward, it appears all that we had reported can still be found in the latest leak to hit the internet. That is not all though, the leak contains a few new surprises and features.
As evident in the latest build, it appears that Windows 8.1 will boot to the desktop by default if the machine being used does not possess a touchscreen. If you are using a touch enabled device, then the boot up experience will remain the same and you will be booted to the Windows 8 Start Screen.
In regards to the Power and Search buttons that have been spotted on the Start Screen in previously leaked builds, it appears that the Power option will only be displayed to mouse and keyboard users who are not sporting a touch screen, while the Search option will be available to all. As with all builds, we cannot say if this is a permanent decision or simply an option being tested.
The new title bar that we have also seen in previously leaked screenshots will be enabled by default on non-touchscreen PCs, but will not be shown on touch-based devices; despite not automatically being shown, if you have a mouse or track pad with your touch device, you can hover over the top section of an app to have it displayed.
The newest surprise in the latest leaked build is the new option to hover over the bottom section of a metro application to have the legacy desktop taskbar appear. The taskbar can even be forced to appear on the Windows 8.1 Start Screen by using the same technique. Users will also notice the rebranding of SkyDrive to OneDrive across the entire operating system.
As we always say, this is simply a test build and settings are prone to change. The official build of Windows 8.1 Update 1 is expected to appear later this April after Build 2014.
What do you think of the latest additions to Windows 8.1 Update 1?
Source: The Verge
Get the Windows Central Newsletter
All the latest news, reviews, and guides for Windows and Xbox diehards.