Three days left: Buy the Windows Central 'Surface Colors' t-shirt in India!
This is your last chance to buy the Windows Central 'Surface Colors' t-shirt in India.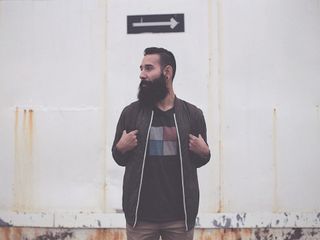 We've teamed up with Redwolf (opens in new tab) to make the Windows Central "Surface Colors" t-shirt available locally within the country, and you can buy one right away! The campaign will end on July 13, and if you're interested in getting your hands on the limited-edition print, you should head on over to Redwolf right now (opens in new tab).
Featuring the latest burgundy, cobalt blue, and platinum with the Surface logo on the front (and Windows Central icon on the back) the design comes on a t-shirt available in three color options — Black, Navy Blue, and Heather Grey. The t-shirt retails for ₹599, and is available in a variety of sizing options.
Shipping is free on all orders, and once again, the campaign will run through July 13. Deliveries will start going out from July 28. We hope you like it, and as always, thanks for supporting the site!
See at Redwolf (opens in new tab)
Lovely!! I hope they are upto good standard, though!

They are! That's the main reason I went with Redwolf. Got a wardrobe full of tees from them, and they've all been great.

Dude your beard is something else..#beardgang

Heh. That's an older image. It's much more magnificent now.

Where did you order from?

I mean windows central itself? Or where?

I know, it might be a stupid question. Thanks though. XD

I m getting more than one !

Was the logo was placed strategically so that its not covered by beard? Or what...

Why there is no cash on delivery

Because this is a pre-order system.

Okay. Redwolf should I believe that online store?

Hey Daniel Rubino or any windows central team members can plz provide a hoodies with that? Please consider this. I would like to buy hoodie than tshirt

Huh. Don't think we can do it for pre-orders, but we should be able to offer it after a month.

This is amazing news. I just ordered Navy Blue tshirt. Now, I will wait for XBOX ONE X and Surface book launch in india by MS. One can only hope :)

This is a really informative article. I mean, YES! TSHIRTS IN INDIA!! Then again, I guess WC has to resort to selling $25 tshirts to make up for all the ad revenue they lose from me running an adblocker and a hosts file so the site loads within 10 seconds as opposed to the usual 2 minutes.

It's a $10 tee and a lot of folks have asked for it.

That's a good price. You couldn't sell them easily for $25 in India.

Finally!! thanks @Harish Jonnalagadda.. Previous one Ninja Cat T-Rex was about to die :D

I like that Paul form Big Brother is sporting the shirt for your picture.
#yourboy

Is it in rupees? (599) / Where does it ship from?

click on the link and have a look at their website

Any possible way this shirt makes it way to Germany?

Why are yo removing it. i want to buy it. i am collecting money actally. please make it possible to buy all the time

Look at that lumbersexual lumberjack axer
Windows Central Newsletter
Thank you for signing up to Windows Central. You will receive a verification email shortly.
There was a problem. Please refresh the page and try again.