You can play Candy Crush Saga's 2,000th level even if you haven't reached level 1,999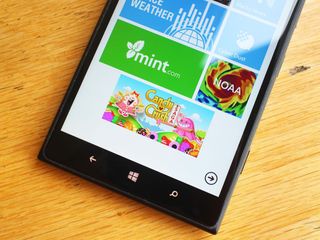 Publisher King has announced the launch of the 2,000th level for its hit free-to-play puzzle game Candy Crush Saga, which is available for Windows Phone and Windows 10 on PC and Mobile. The good news is that players who have not yet reached level 1,999 will still be able to play that new milestone.
In a press release, King stated:
King also revealed some interesting trivia about Candy Crush Saga, including the fact that the game has now been played over 1 trillion times since it first launched as a Facebook-based title in 2012. Also players swipe 41,197,500km playing Candy Crush Saga each year on their mobile devices and 18 billion game rounds are played every month.
Download Candy Crush Saga in the Windows Store (opens in new tab)
Windows Central Newsletter
Get the best of Windows Central in your inbox, every day!
Sidebar: Didn't Mint leave the platform or is this an old graphic?

I assume you meant "King" and Mint is a typo? If so, no. King was one of the companies who were working closely with Microsoft on the iOS port tools last year. (In MS build last year I remember MS announcing that the Candy Crush was in fact a result of the port tools, and everybody being surprised by it.) King have also released a good few of their titles since then through the porting tools. Although I am wondering when they'll next update the game :p

Was thinking the same thing

He's referring to the other tile, above Candy Crush, in the article picture. Mint.com.
Yes, I do believe mint has stopped support for that app. I imagine this would be an old picture they're reusing. They wouldn't make a new one for every single article.

Thank you Dr Payne. I thought using its name "Mint" would have been clear enough but who knows on the interwebs these days.

It's an old graphic:( Win8.1 start screen)

Candy Crush Saga on Windows phone only goes up to level 1685. Still waiting for new levels.

Same for me. Having to play on my iPad. What's up King?

OK, maybe I'm showing my age but I didn't understand a single word in that headline :)

"Also players swipe 41,197,500km playing Candy Crush Saga each year" And there are those who claim this site is US only.

Its probably a tweet translated into English. We get a lot of those.


That information is from King not WinCentral. Capizi?

Straight BS. You can't play level 2000 without playing the first 1999. You haven't earned it!

Well, you have to have played the first 10. =P It's only for a limited time anyway.

So I've reached that goal. What do I do to Play 2000?

Correct!! I can't see any 2000th level yet. https://s12.postimg.org/tljoqzwn1/wp_ss_20160929_0001.png

2000??? People actually play this game that much , been playing it for a 2years now and I got bored around 350....

I play for the challenge of not having paid a penny for any in-game purchases whilst collecting as many free special candies each day and not using them. Can get addictive in that way. Even when I don't really want to play, I still open it to collect the free special candy each day.

Candy Crush on Windows 10 mobile has been broken for a few weeks (at least for me.) I can't sign in with Facebook. It launches Edge, which tells me that I've already authorized Candy Crush, then it goes back to the app. The app unceremoniously says "Cancel connecting to Facebook."

Have you tried resetting your advertising id?

Finally played it on my iPad today. Nothing special, just an easy colour bomb level. Still nothing new for W10 mobile yet.