Zomato update lets you save your review drafts, serves up event details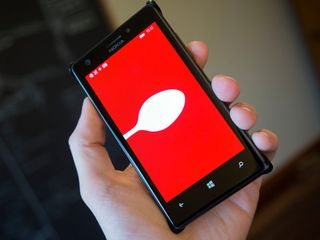 Zomato, the popular restaurant finder app for Windows Phone, has scored an update today, bringing it up to version 6.4.1. Coming along for the ride are some new features including review drafts and promo filters, along with an updated logo that reflects its recent acquisition of Urbanspoon.
Here's a detailed list of what's new in version 6.4.1:
Zomato acquires Urbanspoon. Welcome the new Zomato Logo.
Review drafts - Incomplete reviews are saved on your profile tab, so you can get back to completing them later.
Promo filter - A single tap can help you find specials and discounts at restaurants.
Restaurant Establishment Information
Event stories in your feed. You'll now get details of Events at restaurants you've bookmarked, right in your feed.
If you're unfamiliar with Zomato, it's great for finding restaurants, reviews, and promotions if you're looking to eat out or order some delivery. As a bonus, the app works in over 100 cities in countries around the world, including India, Canada, Brazil, the UK, and many more.
You can grab the update or give Zomato a shot for the first time from the store link below.
Update: As many of you have mentioned, the app doesn't list any U.S. cities. Removed the mention accordingly.
Thanks to Nagesh for the tip!
Download Zomato for Windows Phone
Dan Thorp-Lancaster is the Editor in Chief for Windows Central. He began working with Windows Central as a news writer in 2014 and is obsessed with tech of all sorts. You can follow Dan on Twitter @DthorpL and Instagram @heyitsdtl. Got a hot tip? Send it to daniel.thorp-lancaster@futurenet.com.
do u think this app should be bought by Microsoft soon for bing maps integration

I think its best for Microsoft to not acquire these companies for integrating with bing maps, as bing maps is one product that hasn't seen much improvements lately. What they could do is invest money like they did with foursquare for data. Although your point stands if it helps these companies from being snapped up by Google, Apple or Amazon.


Have you seen the Maps preview app on Windows? It's amazing.

I Love The Way These Guys Are Supporting Windows Platform With Regular Updates..

They aren't with their much bigger Urban Spoon, this app doesn't work in many countries.

Make way for an indian app muricans :D

So this doesn't work in the US? weird . . . . .

Be in line , this is isn't real life where you acquire everything through wars ,

Cut it out , I am off to sleep

Uh, the article says it is supposed to work in the US. That's kind of the point of their aquisition of Urban Spoon. Hence the surprise by some that the App does not list US cities.

The mention of U.S. cities was an error on my part. I've updated the post accordingly. I'll read app descriptions slightly less hastily in the future >.<

It doesn't list US or any US cities in the app . . . .

It might not be that popular in that part of the world I guess , till then find an alternative app

Off topic: Bank of America app also going to stop supporting wp and it sucks!

This was reported several days ago by Windows Central.

Off topic: you're really stupid.

Wait, why 100 cities? Why not just use Urbanspoon because it doesn't do that stupid city limit stuff.

Because this is way better than anarchic Urbanspoon

App is pretty much useless in Canada. Only lists Toronto for cities in Canada, can't find my city with a search, "use my location" doesn't work. Too bad they scooped up Urbanspoon, used that app a lot and lost it since i just switched phones a couple days ago.

It doesn't have Australia at all. Urban Spoon >>>>> Zomato crap

The article says it has been updated with the aquisition of Urban Spoon to provide information for the USA. However, I downloaded the app and it does not list the USA at all, and can't even identify my location.

The mention of U.S. cities was an error on my part. I've updated the post accordingly. I'll read app descriptions slightly less hastily in the future >.<

Ditto. Urbanspoon has "by Zomato" in the logo now, and still works. So if you have it, don't delete it.

The company zomato is stupid.

LOL at a glance I thought it was sperm

Previous logo was better!
Windows Central Newsletter
Get the best of Windows Central in in your inbox, every day!
Thank you for signing up to Windows Central. You will receive a verification email shortly.
There was a problem. Please refresh the page and try again.