10 questions we had for Warhammer: Vermintide 2 producer Robert Bäckström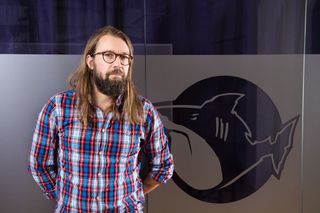 After taking the PC gaming community by storm for the last several months, Warhammer: Vermintide 2 has brought its cooperative hack-and-slash violence to the Xbox One. Featuring native 4K textures if you own an Xbox One X, the game is sure to please.
We got a chance to interview producer for the title, Robert Bäckström, about a myriad of topics. Here are 10 questions that we got answered.
1. What was your favorite part of developing Warhammer: Vermintide 2?
I got two development pets – as an old time Warhammer nerd I love see us interpret the lore I love so much and see our visualization of it. Perhaps on the opposite side of the spectra is that I love working with our talented tech team and together see how we can get the most out of the hardware. Needless to say – we are super happy with how good the game plays and looks on both the odd Xbox One and the new Xbox One X kits.
2. What's your personal favorite play style when you play?
Drunken Producer Style – that is, random combos of attacks, dodge and block in the midst of the fray. But once in a while, I shine.
3. Are there any new features that are coming soon to the game?
Apart from the one we are adding to the Xbox One version (Offline mode and MixPlay) you will also get all relevant updates that is planned for the PC version on the Xbox One version (Challenges are already in and more to come).
4. What would be the best advice you could give to a new player who's looking to get involved with Vermintide 2?
Try out a few solo games with bots to get a feeling for the different play styles of the characters and their career options to see what suits you. This will also allow you to gear up your character and make sure they are a good fit. Also, don't feel forced to only progress with one character or career as levelling up the rest of them will help you in solo (or semi-solo for those occasions where you are able not a fill up all 4 slots) play as the bots use your load outs or each character.
5. Is there a roadmap or similar information you could give regarding bug fix updates?
Expect the Xbox One version to follow the PC version in terms of updates. We also expect to have a first bug fix patch out relatively soon after release to address issues that might arise.
6. Peer-to-peer connection is great when it works, but frustrating when it doesn't. Is there any information on if or when the game will get dedicated servers?
Dedicated Servers are not in the plan for Xbox One or Playstation 4 but we are still working on it for PC Steam.
7. Players seem to, for the most part, dislike the current drop rates for cosmetics. Is the team planning on changing it or do you feel the progression system is just right?
Balancing and tweaks are a never-ending process. As long as we have players who play the game and push the meta we will continue to have reasons to revisit it.
8. Alright, back to fun questions. Is there a game (aside from the first Vermintide) that served as a major inspiration for you and your team when making Vermintide 2?
Left 4 Dead is an obvious role model. Dark Messiah of Might and Magic.
9. Vermintide 2 is full of creative and unique enemies. Which one of them is your favorite?
I love the troll. I always loved trolls in all shapes and forms and ours is wonderful.
10. Lastly, if you could add something into the game, realistically possible or not, what would it be?
More content – more enemies and places to visit. I can't think of a feature that I am missing. Perhaps couch co-op.
Your thoughts
What did you think of Robert's answers? Will you be picking up Vermintide 2 on Xbox One? Let me know.
Warhammer: Vermintide 2 is available on both Xbox One and PC for $29.99.
Get the Windows Central Newsletter
All the latest news, reviews, and guides for Windows and Xbox diehards.
Brendan Lowry is a Windows Central writer and Oakland University graduate with a burning passion for video games, of which he's been an avid fan since childhood. You'll find him doing reviews, editorials, and general coverage on everything Xbox and PC. Follow him on Twitter.
I have to say, the textures in this game are absolutely insane. This is by far the most detailed game I've ever seen on Xbox One X. The textures make it stand out. All Xbox One X owners need to own this game to see the visuals. It's on another level. If you thought the textures in Assassin's Creed Origins were great, this is on another level. I'll even say they're better than Forza Motorsport 7.

How about fixing the bug that doesn't allow anyone to receive their preorder bonuses? That'd be a good start. Game looks nice, for sure, but when content I paid for is locked up for no reason, that's no good.