17 ID@Xbox games are coming to Windows 10 devices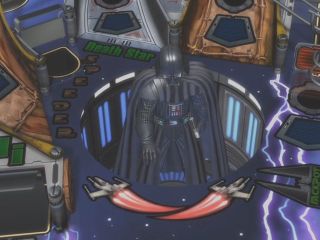 Microsoft has announced that 17 games that are being developed as part of the Xbox One's ID@Xbox program will also be released for Windows 10 devices as well,
Microsoft has also released a video that shows several ID@Xbox game developers stating how easy it was to port their Xbox One games so that they will work with Windows 10. Microsoft has already stated that purchasing a Windows 10 game once will support cross-buy across all devices that use the OS, including the Xbox One.
Here's a look at Microsoft's current list of ID@Xbox games that are due for release for Windows 10:
IDARB (Other Ocean): In its developer's own words, #IDARB is "a chaotic 8-player eSport jumping jetpack future arena ball game." That's about as accurate a description as any we've heard. #IDARB will feature cross-play with the Xbox One version of the game.
Ashen (Aurora44): In this third-person action-role-playing game, you are a lone wanderer in a sunless land.
Bierzerkers (Shield Break Studios): It's a team-based, multiplayer combat game set in the Viking afterlife. Prepare for battle!
Cuphead (Studio MDHR): A run-and-gun adventure, with plenty of 1930s style to it.
Divinity: Original Sin (Larian Studios): One of the most critically acclaimed role-playing games of 2014 arrives on Windows 10 PCs. Hooray!
Dungeons & Dragons: Sword Coast Legends (n-Space/Digital Extremes): Four players can participate in a campaign managed by a live, human Dungeon Master on a fifth PC, in real-time. Now this is D&D.
Game 4 (The Behemoth): The Behemoth brings their inimitable style to turn-based strategy! Game 4 will feature cross-play with the Xbox One version of the game.
Lovers in a Dangerous Spacetime (Asteroid Base): Jump in your neon battleship and explore the galaxy in this frantic co-op action game.
Pillars of Eternity (Obsidian Entertainment/Paradox Interactive): It's a classic RPG inspired by the likes of Baldur's Gate and Icewind Dale – and that's pretty much all we need to hear to be excited about this one.
Pinball FX2 (Zen Studios): It's the most powerful virtual pinball platform in existence – and if you've never played Pinball FX2, there's never been a better time to jump on board!
Shovel Knight (Yacht Club Games): Steel thy shovel! The amazing retro sidescrolling adventure comes to Windows 10 PCs, with special guest stars courtesy of Rare, The Battletoads!
Siegecraft Commander (Blowfish Studios): Sharp mechanics and positional tactics combine to form one of the coolest strategic games we've ever seen. Siegecraft will feature cross play with the Xbox One version of the game!
Super Dungeon Bros (React! Games/Wired Productions): A multiplayer dungeon-crawling extravaganza with a rock music theme. Get your bros together and get ready to rock out! SDB will feature cross play with the Xbox One version of the game.
SWORDY (Frogshark): In this multiplayer physics brawler, you will hit your friends until they explode. You really have to see this one to wrap your head around this craziness.
The Long Dark (Hinterland Games): The lights have gone out, and they're not coming back. This survival simulation gives you a front seat to the end of the world.
This War of Mine (11 Bit Studios): In war, not everyone is a soldier – and in this unique tale, you play as a group of ordinary citizens who are just trying to survive.
Wasteland 2 (inXile Entertainment): The sequel to one of the most beloved post-apocalyptic RPGs ever made is coming to Windows 10!
Source: Xbox Wire (opens in new tab)
Yay!!! We need more games.

This has to have some kind of impact on market share for W10...

I say it definitely wont be negative effect.

So unpredictable though...

Gr8 " for those who play"

My SP2 is doing a happy dance right now!

More games please though!

For phones or only desktops?

Several of these games are already on PC, just saying.

This means they'll be available via the Windows Store, rather than just Steam, and support cross-buy. So if you don't already own them, buying them for your Xbox One will also get you the PC version for free.

Damn, I'm becoming conflicted about this and Steam. I already have Divinity: Original Sin, Pillars of Eternity and Wasteland 2 on Steam. Wonder if those will be updated somehow or if the Windows 10 versions will be superior.

I hope it comes to windows phones as well, I am fed up of apps and games take a year to come to windows phone. And while android and IOS users get the game from day 1. Microsoft has a gaming studio, we should not have to be at the mercy of game developers for good games on windows phone. Not when Microsoft has studios like turn 10, 343, working for them, we should already have a forza motorsport for windows phone, also a gears of war game

And what a great buy that was right?
Unless of course Battletoads actually makes a comeback and it kicks ass...

Your username and a goat simulator...imagine the possibilities...

Does the "ID" referred to herein have anything to do with the creators of the original DOOM?

ID is short for Independent Developer. Posted via the Windows Central App for Android

You're thinking of "id Software", but "id" is always in lowercase for them

Um.. The Battletoads in the One version are thanks to Microsoft.. They bought Rare

I loved that Battletoads appearance in the Shovel Knight. But what about them Brothers of Double Dragon??? ;-) Posted via Windows Phone Central App

crap, I have almost every table in pinball fx2 for steam. Wish I would have gone the Xbox route now, but admittedly I got most of them on PC through humble bundles so I guess I shouldnt be too upset. Amazing news would be Xbox versions in the steam store in addition to the windows store. ​ ​ ​ ​

I would like to see them partnering with Valve and give XBox blessing to Steam games. (At least, those who have purchased on Steam can download the same game that uses XBox from desktop Windows Store foc.) This way devs have more incentive to develop for Windows platform which benefits MS market share and Steam also sees increased sales. Turning an enemy into a friend isn't a bad thing, I think.
Windows Central Newsletter
Thank you for signing up to Windows Central. You will receive a verification email shortly.
There was a problem. Please refresh the page and try again.