2D action-platformer Rogue Legacy makes its way to the Xbox One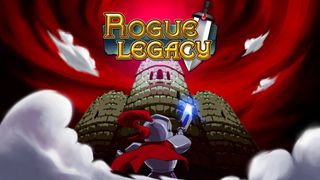 Critically acclaimed 2D platformer Rogue Legacy is now available for the Xbox One. The goal behind the game is to fully explore a castle and defeat the monsters that lurk within, and while other titles in this genre offer the same premise, Rogue Legacy's character progression is unique. Every time your character dies — and that's bound to occur often as health-replenishing food isn't easy to find — a descendant carries on the fighting, complete with a different set of skills and powers.
You get to choose from a list of three potential descendants, each differing in their class, skills and traits. Furthermore, the orientation of the castle changes everytime you die, adding variety to the mix. Here's how developer Cellar Door Games describes Rogue Legacy:
A rogue-"lite" game for PC/Mac/Linux and PS3/PS4/PS Vita. Now available for the Xbox One!
You will die, but your children will avenge you. They might be genetically deficient, but that's ok. You still love your colour-blind baby. Or do you?
A procedurally generated castle. Every playthrough is different.
Over 8 classes to choose from. Each class has unique abilities which change the way you play the game.
Every time you play you get a little stronger. Never back to square 1.
Find tons of loot and deck your dood OUT.
Massive Skill tree? What? Yup.
New game+? Zup? Yup.
Equip runes and customize your character however you want. Wanna fly? GO FOR IT!
Fart Jokes. Or not... Depends on how much you hate children with I.B.S.
Clowns.
The game is now available from the Xbox One Store for $14.99, with the studio offering a limited time discount of 20 percent to Xbox Live Gold subscribers.
Windows Central Newsletter
Get the best of Windows Central in in your inbox, every day!
Harish Jonnalagadda is a Senior Editor overseeing Asia for Android Central, Windows Central's sister site. When not reviewing phones, he's testing PC hardware, including video cards, motherboards, gaming accessories, and keyboards.
Hooked on phonics worked for me.

Looks pretty fun, I might pick it up later.

Probably buying this, looks like a ton of fun. Plus, clowns.

I'm not buying just because I have a fear of clowns.

And I thought you guys were the biggest clowns around

I bought it for PC a while ago, it's worth the $15 for sure. I might even get it to support the dev.

I can't be the only one that is bothered by these Indie titles priced at $14.99.

I think $15 is a perfect price. Especially when a game is this good and it's from a smaller studio.

The game aint worth 15..better get it on steam for reduced price

I'm not. Most of them fix bugs and do updates on time. I'm bothered by $60 AAA games that are still broken nearly a year after release. Sloths fight leopards. You can't open a bag of chips. Clearly humans are the weaker species.

It will be free for gold soon for sure. I'll wait.

There are so many indie games released every month. This has a tiny chance of becoming GwG. Especially with them only having 1 GwG a month and the console is well over a year old so there will be more and more triple A games. If you are interested in this game then you should just buy it now.

A few months it has been available for free for PS+ members so maybe theres a bigger chance it will be free on xbox gold in two or three months...just guessing...

There's tiny chance. Maybe in 1 year.

Not a bad game, I've had it for at least a month with PS+ on PS4 and Vita which means they probably won't get many sales. Situations like this explain why Phil wanted the so called 'exclusivity clause' everyone was so up in arms about. But at least it's a few more sales to those who don't have PCs or PS4s or Vitas. Kudos to the developer for bringing it.

Bought it on Steam during a sale, but may bite again and buy on Xbox. Very fun game.
Windows Central Newsletter
Thank you for signing up to Windows Central. You will receive a verification email shortly.
There was a problem. Please refresh the page and try again.