3 things PlayStation 5 did better than Xbox in 2020
How Microsoft can learn from Sony's early success with the PlayStation 5.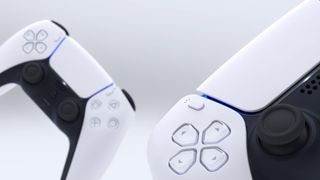 (Image credit: Sony)
The latest generation console has arrived, with the flagship PlayStation 5 and Xbox Series X consoles already delivering on their power promise. Demand is high, with the stock hard to come by in the latter months of 2020 and a thriving resale market fetching premium prices. And while it'll take some time for the storm to settle, we already see the foundations of the coming years in gaming.
But with the consoles launches now in the past, we can see how Sony has entered the latest generation positioned securely for the future, staying prevalent in discussions beside Xbox Series X. The company did a lot right with the PlayStation 5 in 2020, and here are three successes Microsoft should take on board as it shapes its plans for the year ahead.
1. The timeworn tale of first-party and launch lineups
While the Xbox Series X and PlayStation 5 both launched as capable next-generation systems, each platform holder felt the importance of its first-party output throughout this year. While neither console saw the "must-buy" system seller as past consoles, a robust launch lineup from Sony was one of several reasons behind this being the hotly anticipated console. The Xbox Series X and Xbox Series S had various games optimized for the hardware, but it lacked the flagship Microsoft-made titles, following the delay of Halo Infinite into 2021.
It amplifies a long-term problem for Microsoft, with its first-party creative output a continued criticism throughout the Xbox One generation. While Microsoft has its share of hits throughout the decade, PlayStation Studios has maintained a consistently compelling portfolio in the latter years of the PlayStation 4. That included titles like The Last of Us Part 2 and Ghost of Tsushima launched in the lead-up to PlayStation 5, with backward compatibility translating its lead from the outset. Its seen many blockbuster Sony releases become critically-acclaimed cultural anchors, while Microsoft's alternatives often failed to retain long-term mindshare among the masses.
Microsoft looks to address those concerns, with a steady string of acquisitions flexing its corporate influence, doubling its creative arm to two dozen studios. Acquiring ZeniMax Media is the latest headline inclusion, dropping $7.5 billion for teams like Bethesda, known for The Elder Scrolls and Fallout. The company also had its triumphs, with the long-anticipated Fable reboot unveiled with Playground Games and tease of a new Perfect Dark headed by The Initiative, an experimental self-described "AAAA" studio. But it's still early days for these latest additions, with the best likely not to come until at least 2022.
It leaves me hopeful for Microsoft's first-party output, demonstrating its commitment to games, especially from its internal studios. It's a shame that wasn't proven with the Xbox Series X launch, and its barebones lineup highlighted some much-needed competition to come.
2. The PlayStation DualSense is next-generation hardware to remember
Microsoft was keen to boast the raw processing power enabled by Xbox Series X, but improvements to the controller were somewhat marginal compared to the PlayStation DualSense. The new Xbox Wireless Controller looks to be the best revision yet, with improved ergonomics making it feel great to use, to the point where the Xbox One controller feels plain wrong. While it also made some minor functionality tweaks, it wasn't the generational shift seen with PlayStation 5, debuting a drastic shakeup to its controller's identity.
The move to PlayStation DualSense wasn't just about that all-white color scheme, as a far departure from the DualShock family's signatures. The robust haptics system was the praised addition, with several hardware changes with significant implications on how games feel. The gamepad stows programmable voice-coil actuators in either grip, coupled with new "adaptive triggers," with increased precision over predecessors. That includes the usual feedback through vibrations, alongside a new trigger system with variable resistance based on gameplay.
Astro's Playroom has proven one of the best showcases yet, included with every PlayStation 5 system, and demonstrating early applications for the technology. The platform utilizes haptics throughout its world, meaning that walking on sand feels distinctly different from water rushing below. It also has mechanics like a "spring suit," where adjusting a coiled metal spring increased resistance when compressed. The new Xbox controller has the same rumble motors and impulse triggers as the Xbox One, which, while still responsive, fall far behind the tech used in DualSense.
It remains uncertain how developers will adopt DualSense features in the long-term. The Xbox One family had excellent haptics compared to PlayStation 4, especially with its impulse trigger vibrations. There were some memorable implementations, representing rumble strips in Forza or different weapons in Halo, but support was minimal. Improvements to the Xbox controller could pair nicely if the DualSense becomes a mainstay in the PlayStation 5 lineup.
3. It's all about that launch hype.
The pandemic pushed all manufacturers to think differently, especially when navigating the challenges of virtually showcasing products. Those in consumer technology often resorted to virtual showcases, some taking refined infomercials, while others took a more candid approach. For Sony, that was a high-budget production that elevated the PlayStation 5 above the competition, with its June "State of Play" event a defining moment ahead of launch.
Microsoft started its Xbox Series X launch strong, unveiling the console design pre-pandemic at The Game Awards in December 2019, coupled with the first look at Hellblade 2. The first major next-generation hardware unveiling provided a head start in the spotlight for Xbox. Microsoft continued aggressively into the early months of the year, further detailing its console specifications and what players could expect. But when it came to showing the console's capabilities, a showcase focused on smaller developers saw lukewarm reception.
Sony also unveiled the PlayStation 5 in multiple stages, including a technical deep dive in March, and finally revealing its eccentric console design three months later. That came with a showcase of various in-house exclusives and third-party titles, including gameplay for Ratchet & Clank: Rift Apart, alongside anticipated sequels like Horizon Forbidden West. We stated at the time how this event came in stark contrast to what Microsoft had shown just weeks prior.
Microsoft followed up with its blockbuster event in July, with big-ticket titles like Halo Infinite taking to the stage. It had some notable announcements, with a brief reveal for Fable's return, State of Decay 3, and Forza Motorsport, although with little context on what to expect from each. The Halo series latest also faced backlash over its visual presentation, souring what should've been Microsoft's hit title headed into the holiday. It meant that once Xbox Series X launched, we'd seen little actual footage of the console — while Microsoft delivered a great console, it did a poor job of telling me why I should buy one.
That's still evident today, with both PlayStation 5 and Xbox Series X hard to buy one month later, but with Sony's console seeing absurdly high demand. That's also reflected in the resale market's markup, with both of its new consoles fetching higher prices than the flagship Xbox.
It's still early days for PlayStation 5 and Xbox Series X, with both consoles expected to prove themselves throughout the year ahead. With cutting-edge hardware representing a substantial leap over the previous generation, each brings sizeable advancements, although each with individual strengths. Let us know how you think Sony's offerings with PlayStation 5 compare to Microsoft's latest in the comments.
Windows Central Newsletter
Get the best of Windows Central in in your inbox, every day!
Matt Brown is Windows Central's Senior Editor, Xbox & PC, at Future. Following over seven years of professional consumer technology and gaming coverage, he's focused on the world of Microsoft's gaming efforts. You can follow him on Twitter @mattjbrown.
They obviously did things better from a customer point of view, however I still think the Xbox Series is a better overall product.
Does the Ps5 have a feature like Quick Resume? This is now a must have I would say, considering how Gears 5 or Halo 5 are starting instantly, even while switching to other games like Sea of Thieves or the last Tetris.
Even with the new sense thing from the Ps5 controller, it still has the same symetric pads that don't feel right to play with. Hopefully the next Xbox Controller will add take a bit from what the Ps5 controller has to offer.
Finally, let's all remember that people are mostly playing Call of Duty and Fifa when purchasing game systems. Thie article mention a lot of games that were Ps4 Exclusives, but who speaks about Sea Of Thieves, Forza, Gears, Recore, Sunset Overdrive, Quantum Break, Ori? They games are really good, they just miss players to play them.

I just have to disagree on all but the controller. Media created hype not Sony. Many articles appearing as paid advertising. 1st party games comes down to opinion/preference. You could just as easily make a mirrored article boasting capabilities that Microsoft did better, e.g. Game Pass, and the new remote play/cloud gaming features. I personally could care less about Spider-Man, and really looking forward to upcoming Microsoft first party games. Microsoft's recent purchase of Bethesda/Zenimax studios is nothing to ignore. I have no problem with Sony. These opinion pieces are the epitome of what creates media hype, Sony didn't do better in this department. There was plenty things Microsoft and the Series X did better. Including immediate expandable storage options and a bigger internal drive space. Next Gen features are still in an infancy stage for both consoles. Let us know if Sony has eaten corn lately, that what this article reeks of. I'm not saying Sony didn't do good but garbage articles like this really just fuel the console war mentalities. There is plenty for people who play on either ecosystem to enjoy. At this point, considering availability, if you got your hands on either console you are happy. There's also PC gaming that trounces consoles as well. You want real next gen now (super fast load times, 4K w/ ray tracing at higher framerates), PC is your only option.

Definitely an article paid by Sony.

If you think Sony needs to pay us for advertising on a product that is currently completely sold out, you're dumb as shit.

😂🙃😅Can we say **** on this site.

This is certainly not a paid article. Windows Central makes it clear when they're doing an article just for the revenue -- those are the ones that are just links to buy products w/o allowing comments.

Actually these are designed to help people find the best headsets etc. A weird quirk in our system means that comments are turned off on a lot of these articles by default, I make a point to try and turn the comments on my articles of this nature on, like my headsets roundups etc. I've spent dozens of hours researching/testing headsets. Our paid articles have a blue border and have "SPONSORED" written in the badge.

I agree with your comment about how there could be an article like this except reverse, but I don't think the point is to emphasize one console over the other but to point out what Microsoft can improve on. That behind said maybe the title could be adjusted to better reflect that or wording in the article could be different the next time.

"You could just as easily make a mirrored article boasting capabilities that Microsoft did better" Of course you could, but this article is not about that. It's about what Sony did better. The fact that Sony did some things better and someone states that doesn't mean that Sony did everything better. Maybe you should just take this information at face value and not do the fanboy kneejerk and assume that any criticism is an attack. Maybe people point out what Microsoft is not doing as well as they could because they want Microsoft to address those points so that they are doing everything as well as they could. If no one tells you what you're doing wrong, why would you ever change it?

Nothing you won't want to grant him.
Sony gives sales, and first party.

If Xbox were soley intrested in selling consoles I think this article would have more of a point. Why hasn't anyone reviewed the Xbox ecosystem yet? I hear people say, it's a platform not just a console, then review it as just a console. If Phil him self said his real competition is Google and Amazon, why no comparison? Did they not release their game services? If it to early to compare what each is trying to do? This is the only industry where Google and Amazon enter and people barely notice. Why is playstation, never critiqued in this reqard? The console wars are OVER. Sony won. Let the platforms wars begin, and tell me when you guys write a article on that. Or maybe I should just do it.

The only thing that matters in this list is first party games. Microsoft's real mistake if you will was to put all their eggs in the Halo launch basket. They needed a few launch titles, but that's my only complaint. As to the dualsense controller the new triggers are failing already which is a problem.

This doesn't matter one bit. Both consoles are absolutely sold out regardless and both have VAST libraries of great games that people just want to play.

1. They both failed on this at launch. This is the worst console game launch in history.
2. PS4 controller was bad, having to open up and replace parts on a regular basis was terrible. Here's hoping PS5 controller can hold up. Never had to do that on my Xbox One Controller.
3. I saw the hype on each just as strong depending on the circles you rotated in. I didn't think one dominated the other. If anything everyone had something bad to say about both designs (that was the hype).

My dual sense PS5 controller is already broke. I have to buy another controller or not play for two weeks while my broken one is shipping to Sony and then they send me a replacement. Here we go again with the poor quality of the Sony controllers. I wasn't even surprised when it broke (dual sensor on the right trigger). I'll just move over to the Xbox for few weeks exclusively.
One Thing that needs to be written is the comparison of the two consoles menu systems. Nothing beats the menu systems of the old Xbox 360, not even the new consoles unfortunately.

You're not the only one, there's increasing reports of controllers failing mostly down to the spring coming loose inside but all are related to the force feedback feature.

Absolutely disagree with the three of them. Exclusives will only get you so far (see Cyberpunk which runs like crap on PS5).
Starting lineup for PS5 is inexistent, or very weak. If you're counting Bugsnax or Sackboy as strong launch titles you're making a true effort. The controller is a gimmick. Let's talk about it in two years when nobody supports it. We've been there for ages. Hardware gimmicks die for lack of support, no matter how cool. Anything else you say about the promotion of the PS5 is a very subjective take. The system is not as good as Series X. People will buy it anyway, that's the problem. But not because it's better, or the publicity is great. They're a captive audiencd of the ecosystem. Or most of them.

You are in what is essentially a Microsoft fan website, do you really think Sony paid for this and they didn't disclose it? So please and I'm being very serious, admit to yourself (not to me or anyone else) that you have a big bias towards Xbox that is blinding you.

I just don't get the undying love for the PS5 controller. I feel as if Sony had nowhere to go but up on the controller, and even now, a Playstation controller just doesn't fit my hand as comfortably as others. The 2 best controllers for comfort for me, and many others based on what I've read, are the Xbox 360 and the Nintendo Switch Pro. Holding those 2 feels absolutely effortless. It doesn't matter how many bells and whistles you add to a controller if it isn't comfortable. Maybe my hands are a little too large - idk.

All these 3 points are obviously true and I'm struggling to see how people disagree. 1 - they had exclusives vs MS that had none 2 - like come on, let's not be ridiculous, the Dualsense is just better. (The Xbox controller not having Gyro for 3 generations straight is insane at this point, in my opinion there is a high possibility that that is holding back gaming controls) 3 - the PS5 presentations were better, MS presentations looked like a Zoom call, Sony's on the other hand were E3 like. Xbox Still has some advantages like Quick resume, but let's not be blind, we can only improve if we look at what the competition is doing better.

All three are opinions you agree with. Doesn't make anything true or false. Sony does have one new exclusive and one new exclusive remake if you don't care for the game it means nothing. As someone pointed out the dual sense controller really had only one direction to go which was up. The new feedback system does sound amazing. I do like the ability to not have to recharge a Xbox controller by keeping a stock of AA's handy. I bought a Series X because I liked the hype and the Game Pass. All just opinion. Just because I don't see it the same way doesn't make me wrong. I'm very happy with my decision. Keep struggling to see it, I really don't care what you think of my decision.

Uh, Sony at least had exclusive games, you can say you don't care about Astrobot, Demon's Souls, Spider-Man and Sackboy, but you can't deny that it's way better then nothing. The controller is just way better, there's no way around it, there's a reason why you saw alot of people saying something along the lines of "there's 2 next-gen consoles, but only 1 next gen controller", you can say that you like to use AAs, but I can also say that's more convenient to use a powerbank that I already own. The 3rd point is the one you could argue but even then it's screeching to say that in the 1/2 months prior to the launch there was more hype for the Xbox Series S/X, you said that there's gamepass, but that isn't new.

Astrobot is being held as one of the great launch titles? Really? I mean, it must be fun but it's some kind of tech demo, I feel that mentioning it it's scraping the bottom of the barrel. Spiderman (Miles Morales) is a DLC made into a game specifically to have as a launch game. Demon Souls is a remake, probably fans waited a lot to play this version, but it's hardly something that will go into gaming history books. What else...Sackboy? I think Sony can do better.

Spider-Man Miles Morales is objectively not a DLC, it's 2/3 the size of the original game, we don't call Yakuza Kiwami a DLC of Yakuza 0 so I don't see why Spider-Man MM is any different. You are right that Demon's Souls is just a remake, but people were really excited about it probably because they didn't played the original on PS3 as that was the first Souls game. Even if you disagree that these are great launch games, you can't say that it isn't much better than having nothing.

When the alternative is literally NOTHING, it's better.

The DualSense is still incomparable to the Series 2 Elite controller if you don't mind paying £150 for a controller. I have both systems and absolutely no comparison with the paddles, adjustable thumb stick tensions and the shorter hair trigger locks on the elite. I enjoy the adaptive triggers on the DualSense but i can see it becoming annoying in certain games.

The Elite 2 is better in costumization, but it's way worse in the features that it brings. It's essentially a 2005 360 controller with rumble on the triggers.

The Xbox has had the best controllers since the original S on the OG Xbox. You don't mess with what works and the new Series X/S is terrific. Motion control is and has always been a joke/gimmick, so was the touch pad. Add the new triggers to the pile in a few years.

The Xbox controller was objectively better confort wise for 2 generations, once the 8th gen began things became subjective, some prefer the DS4 and others prefer the Xbox controller Gyro is no gimmick, tell that to Splatoon gamers and tell that to Dreams gamers, it's objectively a better to aim and it's also super awesome for driving in games like GT Sport. And saying to not mess with what works is the same reason we had 3 generations of using the same shell for the PS controllers

Disagree with number 2. Xbox controllers are very good, they've been that easy for a reason. It doesn't mean Sony's aren't good either, they are both good.

They are both good confort wise, but function wise the Dualsense is miles better.

Thats a good start to a lengthy list, keep going.

so lets take this item by item:
1-Launch lineup.... I liked that 4 of my games got free upgrades to Series X versions and bought 2 more after launch. I have yet to purchase ANY PS5 games, but have played through God of War and Playing Ghost of Tsushima now (WOW, this last gen game is AMAZING). The only PS5 game I own is Astro's Playroom, and I would pay for a sequel right now. Besides that, for me, the Xbox has the better launch lineup. 2- The DualSense... Ok, I will have to start 1st with I have HATED every PlayStation controller since the original, no analog PS1 controller (Saturn controller was better!). They have all been uncomfortable. The DualSense is hands down the most comfortable pack-in controller I have every used. MS held this title for 15+ years until now. 3-They launch hype.... MS definitely had the hype train going longer. They showed off the console design 1st, gave specs in a non-boring way (I work in IT and Mark Cerny's hardware presentation put me to sleep, literally) and I still think the PS5 is quite possibly the ugliest console ever... And I own dozens of consoles. In my main entertainment center that houses 7 consoles at the moment, the PS5 sticks out like a sore thumb that was smashed by the ugly stick.... and I have a White PS4 in the same unit. Reason I got the 5 at launch was because I was originally planning to get a PS4 Pro as I hoped many games that were limited frame rate wise would have more legroom on the ps5... and GoW and Tsushima were definitely worth the wait to play. But beyond that.... the "Hype" for either console was not as insane as past console launches due to the pandemic. Granted, grabbing both consoles at launch would probably have been impossible for me if the country was running at 100% and people were still working/had the cash for it.

HTF do you even remotely say that PS won the hype battle or did it better than Xbox? MS did they best they could with the market share they had. The world loves PS, I think that Xbox did as well as they could hope for.

Its all about the games. That's everything. The adaptive triggers are just another PlayStation gimmick like motion control and the touch pad. Games Games Games.

I agree with many people here. The line up was terrible for both console, especially for Xbox. But I do like the Xbox better because it handles backward compatability much better. Hell, I am even using the new Xbox controller with my XOX. I can feel the difference, it's so nice to hold. I have the blue one and it's so much better than last Gen. I am still waiting for my chance to get the Series X because I want to play my collection of games at greater performance. I can't go for the PS5 as I already have a big library of games on the Xbox eco system. I guess that is why many people stick to where they have invested time and money.

Media is more sympathetic to ps since there has been many years to grow into the system and make memories with it. Its not their fault its a subconscious bias that comes to the fore.
Unfortunately it's an uphill climb xb has to journey, they have to recapture solid mindshare in this social media age.

Paying the media to talk great about them and paying A LOT of brands to promote them are the only things that come to mind.

The only one I would personally disagree with is number 3, just because I think Microsoft went all in on pushing hype for the new systems as far as I could tell, while it may not have caused a stir amongst people I do feel they put more into it than Sony and for a longer period of time.

Cyberpunk 2077 has a cursor (like a mouse cursor) on the screen when you're in your inventory or interacting with something. On Xbox, you move it with the left stick, which is not great (unless you're a fan of the eraser controller on ThinkPads computers). I've not tried it an a PS4 Pro or PS5 but I would think that the touchpad part on the Sony controller would be better for that kind of interface. As what will probably be the biggest game of 2021, I would think that's an advantage to Sony, but like I said, I've not tried it. Has anyone played Cyberpunk on a PlayStation and an Xbox? Is the PS controller better for those screens because of the touchpad feature?
Windows Central Newsletter
Thank you for signing up to Windows Central. You will receive a verification email shortly.
There was a problem. Please refresh the page and try again.