3 things PlayStation 5 did better than Xbox in 2020
How Microsoft can learn from Sony's early success with the PlayStation 5.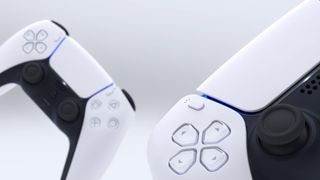 (Image credit: Sony)
The latest generation console has arrived, with the flagship PlayStation 5 and Xbox Series X consoles already delivering on their power promise. Demand is high, with the stock hard to come by in the latter months of 2020 and a thriving resale market fetching premium prices. And while it'll take some time for the storm to settle, we already see the foundations of the coming years in gaming.
But with the consoles launches now in the past, we can see how Sony has entered the latest generation positioned securely for the future, staying prevalent in discussions beside Xbox Series X. The company did a lot right with the PlayStation 5 in 2020, and here are three successes Microsoft should take on board as it shapes its plans for the year ahead.
1. The timeworn tale of first-party and launch lineups
While the Xbox Series X and PlayStation 5 both launched as capable next-generation systems, each platform holder felt the importance of its first-party output throughout this year. While neither console saw the "must-buy" system seller as past consoles, a robust launch lineup from Sony was one of several reasons behind this being the hotly anticipated console. The Xbox Series X and Xbox Series S had various games optimized for the hardware, but it lacked the flagship Microsoft-made titles, following the delay of Halo Infinite into 2021.
It amplifies a long-term problem for Microsoft, with its first-party creative output a continued criticism throughout the Xbox One generation. While Microsoft has its share of hits throughout the decade, PlayStation Studios has maintained a consistently compelling portfolio in the latter years of the PlayStation 4. That included titles like The Last of Us Part 2 and Ghost of Tsushima launched in the lead-up to PlayStation 5, with backward compatibility translating its lead from the outset. Its seen many blockbuster Sony releases become critically-acclaimed cultural anchors, while Microsoft's alternatives often failed to retain long-term mindshare among the masses.
Microsoft looks to address those concerns, with a steady string of acquisitions flexing its corporate influence, doubling its creative arm to two dozen studios. Acquiring ZeniMax Media is the latest headline inclusion, dropping $7.5 billion for teams like Bethesda, known for The Elder Scrolls and Fallout. The company also had its triumphs, with the long-anticipated Fable reboot unveiled with Playground Games and tease of a new Perfect Dark headed by The Initiative, an experimental self-described "AAAA" studio. But it's still early days for these latest additions, with the best likely not to come until at least 2022.
It leaves me hopeful for Microsoft's first-party output, demonstrating its commitment to games, especially from its internal studios. It's a shame that wasn't proven with the Xbox Series X launch, and its barebones lineup highlighted some much-needed competition to come.
2. The PlayStation DualSense is next-generation hardware to remember
Microsoft was keen to boast the raw processing power enabled by Xbox Series X, but improvements to the controller were somewhat marginal compared to the PlayStation DualSense. The new Xbox Wireless Controller looks to be the best revision yet, with improved ergonomics making it feel great to use, to the point where the Xbox One controller feels plain wrong. While it also made some minor functionality tweaks, it wasn't the generational shift seen with PlayStation 5, debuting a drastic shakeup to its controller's identity.
The move to PlayStation DualSense wasn't just about that all-white color scheme, as a far departure from the DualShock family's signatures. The robust haptics system was the praised addition, with several hardware changes with significant implications on how games feel. The gamepad stows programmable voice-coil actuators in either grip, coupled with new "adaptive triggers," with increased precision over predecessors. That includes the usual feedback through vibrations, alongside a new trigger system with variable resistance based on gameplay.
Astro's Playroom has proven one of the best showcases yet, included with every PlayStation 5 system, and demonstrating early applications for the technology. The platform utilizes haptics throughout its world, meaning that walking on sand feels distinctly different from water rushing below. It also has mechanics like a "spring suit," where adjusting a coiled metal spring increased resistance when compressed. The new Xbox controller has the same rumble motors and impulse triggers as the Xbox One, which, while still responsive, fall far behind the tech used in DualSense.
It remains uncertain how developers will adopt DualSense features in the long-term. The Xbox One family had excellent haptics compared to PlayStation 4, especially with its impulse trigger vibrations. There were some memorable implementations, representing rumble strips in Forza or different weapons in Halo, but support was minimal. Improvements to the Xbox controller could pair nicely if the DualSense becomes a mainstay in the PlayStation 5 lineup.
3. It's all about that launch hype.
The pandemic pushed all manufacturers to think differently, especially when navigating the challenges of virtually showcasing products. Those in consumer technology often resorted to virtual showcases, some taking refined infomercials, while others took a more candid approach. For Sony, that was a high-budget production that elevated the PlayStation 5 above the competition, with its June "State of Play" event a defining moment ahead of launch.
Microsoft started its Xbox Series X launch strong, unveiling the console design pre-pandemic at The Game Awards in December 2019, coupled with the first look at Hellblade 2. The first major next-generation hardware unveiling provided a head start in the spotlight for Xbox. Microsoft continued aggressively into the early months of the year, further detailing its console specifications and what players could expect. But when it came to showing the console's capabilities, a showcase focused on smaller developers saw lukewarm reception.
Sony also unveiled the PlayStation 5 in multiple stages, including a technical deep dive in March, and finally revealing its eccentric console design three months later. That came with a showcase of various in-house exclusives and third-party titles, including gameplay for Ratchet & Clank: Rift Apart, alongside anticipated sequels like Horizon Forbidden West. We stated at the time how this event came in stark contrast to what Microsoft had shown just weeks prior.
Microsoft followed up with its blockbuster event in July, with big-ticket titles like Halo Infinite taking to the stage. It had some notable announcements, with a brief reveal for Fable's return, State of Decay 3, and Forza Motorsport, although with little context on what to expect from each. The Halo series latest also faced backlash over its visual presentation, souring what should've been Microsoft's hit title headed into the holiday. It meant that once Xbox Series X launched, we'd seen little actual footage of the console — while Microsoft delivered a great console, it did a poor job of telling me why I should buy one.
That's still evident today, with both PlayStation 5 and Xbox Series X hard to buy one month later, but with Sony's console seeing absurdly high demand. That's also reflected in the resale market's markup, with both of its new consoles fetching higher prices than the flagship Xbox.
It's still early days for PlayStation 5 and Xbox Series X, with both consoles expected to prove themselves throughout the year ahead. With cutting-edge hardware representing a substantial leap over the previous generation, each brings sizeable advancements, although each with individual strengths. Let us know how you think Sony's offerings with PlayStation 5 compare to Microsoft's latest in the comments.
Get the Windows Central Newsletter
All the latest news, reviews, and guides for Windows and Xbox diehards.
Matt Brown was formerly a Windows Central's Senior Editor, Xbox & PC, at Future. Following over seven years of professional consumer technology and gaming coverage, he's focused on the world of Microsoft's gaming efforts. You can follow him on Twitter @mattjbrown.