5 intriguing apps for Windows 10: November 20, 2015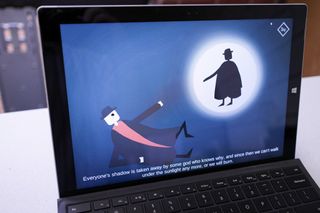 With the ever-growing number of apps and games in the Windows Store, it is becoming increasingly difficult to keep up with what's out there.
For that reason, every Friday we showcase some apps that have piqued our interest. They may have been in the news recently, they may be new to the Windows Store, or they could simply be old apps that we just stumbled upon.
They are the 5 Intriguing Apps of the Week.
AppRaisin
The folks at AdDuplex, who you surely know from their in-app advertisement network, has released an app of their own.
AppRaisin is a community-based platform for keeping Windows users up to speed on the latest app releases and updates. Anyone can post news about an app, and everyone else can choose how noteworthy it is by "raising" that person's post.
You can list news chronologically or by popularity. If you find an app that you want to download or read more about, you can click on the link in AppRaisin and it will take you to that app's listing in the Store.
This is an early version, but AdDuplex promises that new features are already on the way. Stay tuned for user pages, comments, and more.
AppRaisin makes it easy to find new apps and games in the ever-growing catalog in the Windows Store. It also gives users a voice to highlight their favorite apps and bring them to the attention of the community.
Xbox Accessories
Microsoft's Xbox Accessories app is a companion for your Xbox One Elite controller. By plugging your controller into your PC using a USB cable, you will be able to personalize it from the app.
Individual controllers can be given names in the app, so you can distinguish between them.
Xbox Accessories lets you create up to 256 different configurations, setting up everything from button and paddle mappings to sensitivity. Two configurations can be saved to your Elite controller, which allows you to quickly switch between them using the profile switch.
Profiles can be swapped between your computer and your controller lightning fast.
You can also update your controllers' firmware, when available.
Xbox Accessories gives you the freedom to configure your button profiles wherever you are, so you can come home, plug in, and get playing as soon as possible.
AIDA64
AIDA64 is a universal Windows 10 app for your PC and phone. It gives you detailed diagnostic information, including a rundown of your device's hardware and operating system.
See your system name and manufacturer, processor type, video card specs, and attached USB devices. AIDA64 also gives you your battery level, charge rate, over all capacity, and more.
You can get in-depth network information, like WiFi name, signal strength, encryption type, and transfer rate, as well as Bluetooth connection info.
The Sensor data is especially cool. You'll see real-time stats for your accelerometer, gyroscope, inclinometer, orientation, and even light sensor. Not to mention the compass position in relation to True and Magnetic North.
AIDA64 is a handy way to learn about your computer or phone.
Grover Podcast
Grover Podcast is a solid podcast app for computers and smartphones alike. The design is very much patterned after Microsoft's Groove Music app, which means most Windows 10 users will instantly be accustomed to the controls.
As a podcast client, Grover is well-equipped. The search function will cover a wide range of podcasts, meaning you will likely find what you are looking for. If you already have a list of podcasts that you subscribe to in OPML format, Grover can import it.
You can set your list to automatically sync and set Grover to notify you when new episodes are available. Episodes can also be auto-downloaded when released and deleted once they have been listened to.
Over all, Grover is reliable and convenient. And it's free to boot, so there's no reason not to give it a try.
Lost Shadow
Lost Shadow takes you to a world where people's shadows have mysteriously disappeared. The game's hero, Ray, has taken it upon himself to find out what happened. The problem is, that he is not able to travel in the light, only in shadow.
The goal is to navigate Ray through various levels, moving objects around to cast shadows, so he can pass. Each level is an increasingly difficult puzzle to solve.
Lost Shadow is an original idea that is beautifully executed. The design is minimalistic, yet colorful, with excellent artwork and challenging gameplay.
Lost Shadows is free to play and free of ads.
Be sure to check out our other selections from previous weeks. Have a great weekend!
Do you have an app you want us to highlight? Drop us an email at tips@windowscentral.com with "5 Intriguing Apps" in the subject line.
Get the Windows Central Newsletter
All the latest news, reviews, and guides for Windows and Xbox diehards.