5 intriguing apps for Windows 8.1: January 2, 2015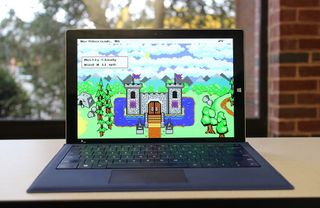 Happy New Year! I hope everyone is starting 2015 on a happy and healthy note. As for me, I am kicking off the first week of the year fresh with five apps I just discovered this week.
Some are useful, some are fun, and some could be a little bit of both. Enjoy the first 5 Intriguing Apps of 2015.
CPlus for Craigslist
Looking for a modern-style app for browsing Craigslist? CPlus for Craigslist is an officially-licensed app with a straight-forward design.
Add multiple accounts and locations for browsing or searching the Cr4aigslist community. Personals are disabled by default, but can be toggled on/off in the app settings. It's a solid app that is highly-rated.
Though it is free, for $1.99, you can go pro, unlocking unlimited favorites, saved searches and in-app posting. CPlus for Craiglist is available on Windows and Windows Phone, but is not actually universal.
Best Calculator
Best Calculator is a one-stop-shop for all of your mathematical needs. But is isn't limited to simple and scientific calculations. It also packs in tools for solving problems related to electrical engineering, finance, geometry, and health.
For instance, need a mortgage calculator? Check. What about figuring out ideal heart rate? Yep. Heck, it even has randomized dice rolling for every situation an RPG'er or tabletop gamer could dream up.
Best Calculator could very well live up to its name. It is certainly the most complete calculator app that I have come across on the Store.
8-Bit Weather
A funny twist on your everyday weather app, 8-Bit Weather shows you the current meteorological status in the form of an old-school medieval-themed video game. There stands your pixelated palace as the sun shines, and rain falls and clouds roll by.
Set up multiple locations or have the app detect where you currently are. You can also bring up scrolls (literally) of hourly and daily forecasts.
Simple, effective, and funny. The only thing that would make 8-Bit Weather a genuine contender for best weather app would be if you could create live tiles for your locations. 8-Bit Weather is a universal app and syncs your locations between devices.
Physamajig
Physamajig is an ingenious mix of fun, science, and design. It applies real-world physics to stick-figure art to create fun, challenging, little games.
If playing the variety of games isn't enough for you, you can also create your own by drawing objects and choosing what physical properties you want to assign to them. Custom games can be shared with others online and accessed through the app.
Despite being available for both Windows and Windows Phone, Physamajig is not yet a universal app. Therefore, you need to download it separately on each device. And if you want to remove ad support, you will need to do so for each platform as well.
NASA Be A Martian
Mars is a big place, and far away, so it's hard to keep up with all that is new there. Thankfully, the folks at NASA have brought us their Be A Martian app.
With this app, you can see the latest images beamed back from the NASA's Curiosity rover. You can also get Mars mission updates, look at behind-the-scenes videos, and even ask NASA personnel questions directly through the app.
It's pretty amazing stuff. If you are fascinated by the Red Planet, get info straight from the pioneers who are exploring it.
That is going to do it for this week. I am looking forward to fifty-one more weeks of Intriguing apps for Windows Phone. Be sure to check out our picks from the past year.
Do you have an app you want us to highlight? Drop us an email at tips@windowscentral.com with "5 Intriguing Apps" in the subject line or leave a comment!
Get the Windows Central Newsletter
All the latest news, reviews, and guides for Windows and Xbox diehards.