5 good reasons to keep the faith in Windows 10 Mobile
"Windows 10 Mobile is dead!" is a common mantra these days. But I'm here to say that you'll have to pry my Lumia 950 XL from my cold, dead hands. Here's why.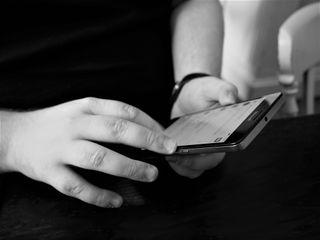 "Windows on phones" might be in decline, but there was a point where it felt like the ecosystem genuinely had some momentum, particularly in Europe, where Windows Phone took some key market share milestones in countries such as Germany, Italy and the UK. That's all behind us now, however.
Microsoft purchased Nokia's phone division a couple of years back and quickly set about dismantling its hardware strategy. You know the story.
When you combine the cancellation of McLaren, the lack of enthusiasm from third-party devs, hardware makers, carriers and arguably Microsoft itself, fans have found themselves in an awkward position. The free-fall decline of "Windows on phones" as an entity led to Microsoft's current "retrenchment," while it repositioned itself for the next attempt to enter the market. We can argue for hours about Microsoft's Windows Phone strategy, but I'm not here to discuss that today.
Following this week's Ask Dan episode where our dapper editor-in-chief discussed those of us who still use Windows 10 Mobile, I thought I'd offer some reasons why I stick around, and why I'm still hopeful for the future.
I primarily write about Xbox, and there's no rule that anyone here has to use a Windows 10 Mobile device. But I do so 100 percent by choice. Here are five reasons why.
1. Windows Phone isn't dead
In terms of marketability, Windows Phone might be dead in the water, but it's not for those who still use it. Microsoft continues to update and work on Windows 10 Mobile, despite the fact that it's near zero percent market share.
So why the updates? Microsoft clearly has plans to re-enter the mobile market in the future, and frankly, the company has no choice. As consumers shift increasingly to mobile devices as their primary computing solution, Microsoft can't afford to ignore this section of the market if it wants Windows as an OS to exist anywhere beyond the enterprise.
This is partially why it has been steadily injecting its apps and services onto the dominant mobile platforms: iOS and Android.
There will come the point, however, when iOS and Android threaten Windows itself (should Apple and Google ever get it together). Which is why we believe CShell, combined with Windows 10 on ARM and new hardware categories defined by the Surface Phone will set the tone for Windows on mobile devices in the future. The continued development of Windows 10 Mobile and UWP is an important pillar of that future strategy.
This may be a subjective reason, but I find that it's just fun watching the platform develop, and participating in the Windows Insider Program, along with the occasional big name app or feature jumping onto UWP with a mobile version in tow. It's just a shame that Microsoft doesn't want to invest more in interim handsets to tide us over, nor share its roadmap more definitively with Windows 10 Mobile's dwindling fanbase. At this point, the only way is up.
2. Community
Speaking of the Windows Insider program, the Windows Phone community is a big reason I still enjoy Windows 10 Mobile. Our little troop might be shrinking as more of us jump to iOS and Android, but I've found the Windows Phone communities across Twitter, Reddit, Instagram and right here in our own forums to be some of the most welcoming, creative, passionate and knowledgeable groups out there.
The support of the Windows enthusiasts across Twitter, Reddit and Nokia, through the old Lumia Connects campaign, helped me get my start in blogging, leading to my position here on Windows Central.
Some of the Windows Phone hashtags across Twitter and Instagram contain a wealth of amazing photographs, and there are entire communities dedicated to Lumia photography, such as @NothingButANokia.
The enthusiasm of the #WindowsInsiders across Twitter keeps the conversation fresh and interesting for me. Under Dona Sarkar and formerly Gabe Aul, the Windows Insider community has even turned its ingenuity to charitable efforts, cataloged by the #Winsiders4good hashtag.
You might think it's a silly reason but the communities I've discovered and friends I've made as a result of Windows Phone and Windows 10 Mobile leave me truly thankful.
3. The Windows 10 Store
There are apps on Windows 10 Mobile that have simply become embedded in my daily flow, to the point where I can't imagine life without them. Readit's (opens in new tab) fully-featured, intuitive, and speedy reddit client is superior to the official reddit apps on competing platforms, at least if you use the UWP features. Throw in YouTube apps like MyTube! (opens in new tab), TubeCast (opens in new tab) and Client for YouTube (opens in new tab), which allow you to disable ads, download videos and audio for offline play, and listen to videos in the background without a YouTube Red subscription, and you're onto a winner. Groove Music (opens in new tab) on Windows 10 is also incredible.
I'm simply not a huge app guy anyway. Windows 10 Mobile has the stuff that I require for work, such as Uber (opens in new tab) and Slack (opens in new tab). It has the social media apps I use, including Twitter (opens in new tab), Instagram (opens in new tab), and WhatsApp (opens in new tab).
These apps are sometimes behind in features versus their iOS counterparts, but the same is often true for Android users, who end up waiting for feature parity. Things have been pretty good lately, though. WhatsApp began rolling out its new Status feature almost as soon as it was announced, and Instagram has been pretty hot with the updates too. Who needs Snapchat?
Of course, the situation could change. Some major services have abandoned the platform, but others (opens in new tab) have jumped on board in their place. And I've rarely encountered a situation that couldn't be solved with a mobile web service.
There are often times when I find myself lamenting the fact that I can't jump on the latest crazes, such as the impossibly dumb kawaii-filter app Meitu. And last summer's Pokemon Go assault was a bitter reminder that our platform choice often leaves us deprived of the latest games. But those moments are fleeting. Even Snapchat's signature features are being slowly devoured by Facebook's platforms, most of which are fully supported on Windows 10 Mobile.
It has always been a bit of a revolving door situation, but with UWP here to stay, hopefully, the situation will improve as Microsoft begins to ship new product categories that encompass the Universal Windows Platform (UWP).
4. Dat interface
I find Android and iOS to be so hideously bland and ugly that I can't bear to see myself using them. Apple's iOS, in particular, is so impossibly plain, and its lack of customizability makes me feel that the visual brand is more important to Apple than the users' abilities to personalize their devices.
I know Android is far more customizable, but without some hardcore tinkering (that I simply can't be bothered with, you're not doing much more than placing a skin over the OS. "Icons on a grid" is just soooo Windows 95.
Windows 10 Mobile's interface prioritizes information first, with standardized Live Tiles that can also be configured and displayed in various ways. Every single Windows 10 Mobile home screen looks different, and each one says something expressive about the user without looking like a total mess. Android widgets are a clunky, almost archaic approach to this end, and they also lack the ordered customizability I've grown accustomed to on Windows 10 Mobile. This level of personalization extends into apps, too, displaying your accent color and light or dark theme across services such as Groove, Readit, Twitter and more.
For me, Windows 10 as a platform simply strikes a balance between standardization, customizability, and sheer beauty that neither Android nor iOS really approaches.
5. UWP
I still don't think Windows 10 Mobile has seen the fruits of Microsoft's labor when it comes to the UWP. We've been waiting for years at this point, but establishing new development paradigms is certainly not something that happens overnight.
For those who don't know, UWP is a standardized set of tools developers can plug their apps into, which translate across all Windows 10 devices. If a UWP app is targeted at PC, it should be relatively easy to create a user experience that functions on mobile, leaving the majority of the underlying code intact. The same is true for Xbox One and HoloLens, and we already see how apps that utilize UWP properly can function across the full cadre of Windows 10 endpoints.
Microsoft is hard at work adding new features to the UWP toolkit, which already encompasses things such as session handoffs between devices, cloud-based account credentials, universal notifications and Xbox Live integration for games. With the Windows 10 Creators Update and Redstone 3, we should begin to see features like Compact Overlay Mode (which will strongly benefit Xbox One), as well as new the design standards based on animations and translucency, codenamed Project NEON.
When we finally start seeing devices powered by full Windows 10 on ARM, combined with the proliferation of augmented reality devices such as HoloLens, and the continued growth of Xbox One, UWP is poised and ready to see some serious traction.
Your reasons to love Windows 10 Mobile
I'm simply happy with my Lumia 950 XL right now. Could things be better? Sure, but hey, the grass is always greener on the other side. Anecdotally, it seems like lots of lapsed Windows Phone fans have left because the services they require are currently available only on other platforms, yet they yearn for the opportunity to come back to the platform. At this point, we can only hope Microsoft can give them a decent reason.
What are your reasons for sticking around? And what were your reasons for leaving? Let me know in the comments below.
Windows Central Newsletter
Get the best of Windows Central in in your inbox, every day!
Jez Corden a Managing Editor at Windows Central, focusing primarily on all things Xbox and gaming. Jez is known for breaking exclusive news and analysis as relates to the Microsoft ecosystem while being powered by caffeine. Follow on Twitter @JezCorden and listen to his Xbox Two podcast, all about, you guessed it, Xbox!
Well said bro. Windows mobile ain't dead. I'll still stick with my 1520 as my main until the Surface Phone arrives.

Me too. My 1520 is just awesome man. It a great conversation starter, because of It's size, but it's not just some big useless phone, it a beast.

my green hulk battery has been sucking lately, I'm on a retail build.

It's dead. Here's the five reasons I'm still rocking my L950: I'm stubborn. I'm stupid. I hate Google. I have Stockholm syndrome with MS as my captor. MWC is happening and I am waitnig to see what my replacement phone will be.

I love your reason, you made me see the d reason y I'm still around, tho I hate Apple more than Google 😀

Out of curiostiy, as an Android user who hates Apple,but also likes MS, what makes you hate Google? It's obvious why Android/Apple has a hate, but I never thought about the MS supporter side of things.

I consider them evil. I take my privacy seriously. They are a spyware company. If you use their services, you are the product. That creeps me out.

I agree, with Google, (apart from their cloud services and SOME paid tools) You are the product. I loved Songza nad lamented its purchase and incorporation into Google music. (Which I never use anymore) My 640 rocks for me, it integrates with my employers sharepoint and Office 365 tenant, gets email, send texts takes great pics. COnnects with my bluetooth for receiving phone calls if i;m in my car. Its unloocked and dual SIM so I can get a local SIM when I have to travel internationally and it was only 200.00 (We had another user just buy an iphone for 800.00) Yep it may not have all the Apps, but most of those arent work related, and since my employer provides my phone I feel an obligation to use it as much as possible for work.

Have you not noticed Microsoft now does the same thing? Windows 10 is a huge data mining service!

You're absolutely right. MS is becoming more and more like Google, in that respect. Cortana is especially egregious. That is why I will likely wind up with an iPhone and, very possibly, a Mac thereafter.

But I cannot tolerate myself working on Mac... (game programmer.)
I need menu key and ways to control UI without pointing devices...

Yes, Microsoft collects your data as well, but way less and in more sensitive manner. Sadly, my Lumia 930 died thanks for a software update. Still working on it, I see some hopes... But due to some missing app issues, I decided to try Android out with an overhyped S7 Edge. Android UI is a ****. MS apps on Android looks like ****. MS app gap caught me. In my country, there is no Groove and Cortana, that wasn't a problem with WM. Contacts are one-way sync... Due to this, needed to move my contacts to Google Contacts. Now my Facebook is offering friend suggestions to me, I didn't communicate nearly a decade ago. That wasn't the case, till I was on WM. At least I have some apps, that will not be in WM in the foreseeable future, and some apps are returned. By the way, I think S7 Edge isn't as good. Audio output is powerless and way worst than L930's. Battery S7E: 3600 vs L930 2400 mAh. With similar battery saving settings and usage patterns S7E run 2 days, L930 was run 5-6 days (when it was new).

You do realize MS uses your data just as much as Google, right?

...and what does google do with the data?
...and what does MS do with the data?
Cortana puts flight info, parcel info and other useful bits and pieces in place because I'm not paranoid but don't want to be sold to, no brainer.

Yes you are very right. I stay as far as I can away from Google. Facebook too! They use you to control you. Very dirty companies.

Have you used Windows 10? It is full of ads! You really think Microsoft is any different.

Google is a large surveillance and advertisement company. I avoid their services whenever I can.

Microsoft isn't? I don't think you have been paying attention. Windows 10 is a huge data mining service.

It's not. Microsoft doesn't sell your personal data. They don't even care for your personal data, they just collect telemetry data for improving their services, like EVERYONE OTHER does. And they even give you the option to disable most of it, unlike Google.
Buy yes, for some people whatever Microsoft does, it is evil. Even if others do more of the same.

Do they? The EFF disagrees with you. https://www.eff.org/deeplinks/2016/08/windows-10-microsoft-blatantly-dis... Windows 10 is all ads and data collection. If you value your privacy, then Windows 10 isn't a good choice either. If that was really your excuse, you would be using something older or OSX. https://www.thurrott.com/windows/windows-10/85341/microsoft-cheapens-win...

Microsoft simply *does not* scan your e-mail or your files in OneDrive. Full stop. Google does, in fact, they live off of it. Cortana is in fact scanning your e-mail, but you can turn that off and even if you don't, none of that data is used to advertise. That's the full stop part.

That's right. Microsoft is not selling you anything but their program/software. Google on the other hand wants to manipulate you into buying and thinking a certain way. There has to be a reason why Google was the most frequent visitor to the White House during the Obama administration.

Microsoft & Apple are tech companies. Google is an advertisement company. That's the difference.

Sounds like Google has a very good reason to keep your data private. If they fail in keeping it private and people leave their services, then they cannot target ads. If the days gets out, why would you need them to target ads, you can do it yourself. Really, all three are quite trustworthy. They just have too much to lose to be anything but.

Google allows you to disable things, too. And Google does not sell your personal data - it's sells targeted advertising. If you turn off the data collection, it does not target ads at you.

Disabling only makes it so you think they aren't collecting your data. Don't kid yourself. They are still collecting it. How will you really know? You think a company that gives away so much for free but yet makes so much money is not lying to us? Look, because I'm such an awesome guy I want to help you to become rich! You see years ago I bought the Brooklyn bridge and well I'm old and I want to sell it. Please contact me.

I have disabled all tracking and targeted ads from Google (I only use their search engine page). Every couple of weeks it asks me to check my settings and I find everything re-enabled by default, and I have to disable and opt-out again. I rarely use Facebook, but I have a few friends who use it in preference to email. I am very careful to always log-out, and yet many times when I go to facebook I find that I am already logged in. Just this week I used Facebook and I logged out - no doubt, or not "I am sure I did", I definitely remember logging out and making a mental note that I had done so.. Next day I went to facebook again and found that I was already logged in.

Yes but it's not to sell you something and control your thought. Google sells your soul.

I don't hate apple, but I find them annoying and I hate dealing with non tech apple uses. Google is a bit more problematic, I fear that people are using it way too much, and it could lead to future problems. The internet holds the information and they're the key holders right now. No other players. They could (down the road) re-write history, delete info, highlight info, control books (more info), maps (more info) and knowlage. People are blindly trust them, feeding them more and more. I rather them be 60-70% of the market. I hate it that whenever you're looking for something people automaticaly go to Google. Also, their products are shaped in a way to make you search for things, and not go to things. They rather you have one huge inbox, and learn from your searches, than having folders and not making you search (you don't need to search for something that you know where it is). So, no way I'm going to use Android - apps or no apps - It's not about privacy, but about not feeding the monster with more data.

Very true and very scary. Isn't Google now deciding what is or isn't "fake news"? No thanks I can decide that for myself.

U never thought of the MS side of things ? Do you even own a Lumia or a Win phone?

Google were and still are generally dicks with respect to putting their services on Windows Mobile, even when MS did the work for them. There was a point where they even specifically blocked Windows Phones from accessing their services through the browser for no reason other than spite. Screw them.

That's where I lost my respect for them. Was using both with open mind but that was the crunch point.

Yahoo! > Google I haven't been a Google fan for years. Their search engine to me isn't any better than Yahoo! or Bing (hate that name). I was a Yahoo! guy from way back, so I just refuse to use Google search. I only have a Gmail account because I have an Android phone for work. Apple = sucks I've never been an Apple fan. Well, when I was in high school I liked playing with the Apple IIe, but then I got a Commodore 64 and never looked back. All the Mac fans are delusional. It's like a cult. You just can't talk logic to them. ISO = communism As far as IOS, I view it as communism. This is what you get, that's all you get, you don't get anything else....period. By the way, Apple gets a cut of absolutely everything you ever buy for your phone no matter who produced it. That walled garden stuff just doesn't fly with me I guess. And again, the iPhone fans all seem to belong to a cult. I'm not drinking their Kool-Aid.

Try, Yandex.com, yes It's Russian but they don't want to sell you anything. Well ok, oil and vodka.

Yahoo! > Google I haven't been a Google fan for years. Their search engine to me isn't any better than Yahoo! or Bing (hate that name). I was a Yahoo! guy from way back, so I just refuse to use Google search. I only have a Gmail account because I have an Android phone for work. Apple = sucks I've never been an Apple fan. Well, when I was in high school I liked laying with the Apple IIe, but then I got a Commodore 64 and never looked back. All the Mac fans are delusional. It's like a cult. You just can't talk logic to them. Apple fan: "It's so easy! It's just point and click!" Windows user: "Have you ever even seen Windows?" ISO = communism As far as IOS, I view it as communism. This is what you get, that's all you get, you don't get anything else....period. By the way, Apple gets a cut of absolutely everything you ever buy for your phone no matter who produced it. That walled garden stuff just doesn't fly with me I guess. And again, the iPhone fans all seem to belong to a cult. I'm not drinking their Kool-Aid.

Wait, what was your part aimed at? Making fun of the articles author, or yourself?

Heh, sorry, after reading what you said, I thought you were bashing the article and the platform. But, now I understand and totally agree.

Totally. My world will be the way I want my world to be, and stuff the rest. I will cut my nose off to spite my face and no-one can tell me no. I will resort to fantasy and a bit of DIY psychosis if needs be, but I will not be forced off the road by companies, peers or bloody reality. Never give up, never surrender! Windows Phone users are not like Blackberry users. We have backbone, stubbornness and the will to ignore reality completely. We will NOT go quietly. Hello to you, my brand new Lumia Zombie 950XL, my rage against the dying of the light. For kicks, why not set your ringtone to the chorus from Zombie by Jamie T.? He's the best, and it'll make your friends smile.

Give us some interim hardware though. My 640xl, while still working fine, may conk out soon.

hehe, everybody is talking about the Surface phone the same way as they did about Lumia 950xl. After the 950 launched... nothing changed. The same will continue with Surface phone + if I can trust the hints about the Surface phone... it wont be a smartphone. Its a hybrid device which is more close to a tablet then a mobile phone with a full W10 on it... which I dont need because I have a tablet/laptop for work and I see no reason to use desktop app on a mobile device

Can we really know what u'd like?

I'm very happy with my L950XL. I can't survive without Live Tiles. Surface phone will be a true phablet. I'm dying for a foldable screen (2), so I can use UWP and Edge web apps more efficiently. Continuum is fine but you have to look for screen. The needs for phone apps will be reduced with a foldable screen W10 phone. I don't use Snapchat and play little games on phone, so there is not much app shortage issues for me. I have installed 200+ apps on my L950XL, but only 30 or less are frequently used. Hopefully, the Surface phone (Cellular PC?) will arrive next Spring to pair with my Xbox Scorpio.

Wow you just don't get it do you? Things changed with the 950. If you bought one you got the best camera on any smart phone. You also don't need a computer anymore if you use it to just surf the web. If Microsoft pulls off the Surface Phone computers will go the way of the dodo.

IPhone 6plus has a better camera actually :D no hdr though, but it really takes no much better pictures most times.

This conversation is only happening here.... For Windows Phone. Nobody else is trying to convince themselves to stay with Android or iOS. Everyone here lives in a bubble. A tiny bubble.

You mean like decades of MacOS (OSX) with always less than 10% market share and Windows has stayed over 80% since! Or the 15% of iOS market share, whom pay for +85% of the world's mobile profits = Overpriced devices! Don't know your bubble, but I do hear a lot of people from Android trying to convince iOS user to switch and viceversa, all the time! Themselves giving reasons to stay with Android or iOS! To me simply put, I get whatever I feel like using or trying, I can switch between W10M and Android, I've done the opposite over a year ago, so I see no problem to do it again, but the photo's my L950XL takes are just too great to be true! So it's photos, 2 SIMs (both unlocked from carries), 250Gb SSD with most of my files since ever, USB-C, 5.7" beautifil screen, changeable battery, and was cheaper than a Note 6 at the time! Hardware wise is much better than anything for the price! By the way I hate bloatware since ever on any of my laptop's history, now a million apps sounds like a fashion to pay for bloat! No thanks, I'll survive without most!

Which is sad. Sheep will always be food.

I've switched no a nexus 6p almost a year ago and i don't regret it, but i certainly do miss windows. It's community, the gorgeous interface and the phone designs. Im seriously thinking on buying a good ol' lumia 925 or a windows 10 upgradeable 640, nothing too expensive but enough for the nostalgia to kick in. Sent from Surface 3

From past 4 years i am using windows phone first phone was lumia 720 which had an amazing camera nd design of that phone was amazing. Nokia lumia 720 was the phone which made photography my hobby and now i am using lumia 640xl.
For me windows 10 mobile is something we cannot find much but those who use it they love it

The 720 was my first Windows Phone too. The curves on that device were so lovely I caught myself caressing it in wonder many a time. Currently using a Lumia 630 (budget constraints) and it doesn't hold a candle to the 720.

Win 10 on my beloved 2013 Lumia 720 sucks big time. I tried to revert back to 8.1 but didnt succeed. I dont want to give up on it. Its such a classic !

The Lumia 720 was also my first WP. I kept it until it was total loss, and still have it in my drawer because I can't bid it farewell. After this I tried the 640, but wasn't as happy with it as with my 720, and the 950 was out of my reach. I then made the mistake to switch to Android past august. A mistake I regret every day since then! I want to switch back to WP, but there aren't any sold in Belgium anymore. Now searching for second hands, but the only I find have defects...

Still rocking my Lumia 950XL. It's a great phone and am happy with it. Until it works, I'll use it and then get the next Windows Phone available on the market.

I'm using a 950 and no plans to buy a new phone until 2018. I wouldn't say the 950 & XL are at the "still" using phase though, I'd say that for a 1520 or 930 with them being around 3+ years old. Any phone unless you buy at a particularly bad time (Lumia 900 for example) should last for 3 years IMO, I can understand upgrading after 2 years but even then very little really changes with phones. A 930 is as pleasant to use as a 950 even if its camera isn't as good - Depends on the individual of course but I would only buy a phone every year if I needed to for work or if I happened to have a ton of disposable income lying around that couldn't better be used elsewhere.

L950 could be your last phone. The new mobile device in 2018 should be a pocket PC with a phone dialer. It will probably use a SD835 (or SD840) processor with a 6" foldable screen. It will be released with RS4 as a 64-bit OS with 6-8GB RAM. It would run both the UWP and Win32 apps via Windows Store. It would probably use W10M UI when folded and switch to W10 Cloud when unfolded. CShell is working. It could be what an 'Ultimate Mobile Device' looks like. I will keep using my L950XL unitl the new device's birth is given.

I've got a 950 and a 950XL, and they are not THAT great. When I bought them (at release) they were priced as high end devices, but they sure don't feel that way. They pack a lot of punch, but somehow W10M just doesn't feel like it's capable of using the power in the right way. Apps from Microsoft works good, but other apps tends to be slow and buggy (like Messenger, Instagram, Facebook etc). While the screen is awesome, the look and feel of the phone is rubbish. The plastic back cover, the big battery that's no better than the small iPhone 7 battery, lack of water ressistant, horrible bluetooth, lack of finger print scanner and a slow iris scanner. ​Don't get me wrong, I'm a Windows Mobile/Phone fan, but 950 XL isn't the flagship I wanted. I thought so at first, but I did not get bang for my buck. :(

Plus the display refuses to wake up a lot of times my 950xl is always half snoozing.

The battery ia great. Yours probably needs replacement.

I've never had issues with iris scanner being slow. And, yes, Facebook owned apps are very slow to load, but that is an issue with their code afaik

Yes, Facebook and (FB) Messenger are slow to start. But if you are a heavy user of those apps the trick is to leave them open in the background. So if you want to use them again they will start instantly. That is the trick. They much behave like in a PC: slow to load but once on they work perfectly fine ;) Instagram is quite quick to start though, not like its siblings...

Those are such non sensical reasons. Microsoft shifted their strategy to cloud and services which is why all their stuff are made available to the dominant platforms. They do not need to sell hardware or windows 10 mobile devices for that strategy to work. Number 2 and 3 are laughable I don't even need to go into why because we all know it already. Number 4 is ok but anytime you try to do anything deeper than just glances the interface, ux falls apart. Its nice to look at but that's about it. Number 5 is not going anywhere. I feel like I type this on this forum every week, Microsoft saw the light and shifted their strategy and have moved on. But for some reason a small group of us just can't accept the reality or deal with the reality of the situation. As much as some of us may wish or want, Windows 10 mobile is not going to go anywhere and the quicker we let go of that notion, the faster we can move on.

I'm surprised to hear anybody think UWP is dead or that MS aren't behind it and the store 100% - The passion of the team developing the tools we use as developers is clear to those who are interested at looking. Sure, not every MS app is UWP but that doesn't mean they aren't making UWP everything it can be

Uwp is dead. See the Store....UWP without WP is just U (seless)

So we could say ​U(nix)ed any Linux distro, right? UWP has XBox, Hololens, IoT, Laptops, Desktops, perhaps even Servers! So your funny joke was more than Useless! And I am not even defending W10M at the moment!

For Number 2, that is true. Now where shall one look for a counter-argument for that? :) As far as Number 3 is concerned, can you name me a platform where caching videos offline from YouTube or casting them wirelessly to my TV had been available for over two years now for free? Number 5 is indeed not going anywhere since it has been shipping newer and newer apps every week to a dead-said platform keeping co-existing apps in parallel to its predecessor Windows Phone 8.1 apps. So clearly no-one sees a future and use in it.You might feel like writing this on the forum every week, probably you had been doing that for over a year now, and probably from a dead platform, and I will be welcoming you from this dead platform, to do the same for another couple of years. ;)

Its not really an argument more an opinion.

They're just my reasons for sticking around, not necessarily good reasons for other people. Thanks for reading.

1. Sony Ericsson Aspen WM 6.5
2. HTC HD7
3. Nokia Lumia 920
4. Microsoft Lumia 950
Been a Microsoft mobile since 2009 and will forever be a fan till the stop producing Windows as an OS on mobile...the only mobile OS that makes me more productive even without my laptops and tablets. Only mobile OS with something called Continuum, the only mobile with an active start screen and not just docky stale icons, the only mobile os with the same UI as that on my tab and pc....I can go on but I pray Microsoft sees and feel us to continue developing for us, been some time, apps disappearing and those moment our hearts skip cuz of the fear of losing the OS. I pray the better days come sooner.

My Lumia 640 is a great photo-shooter. Battery is superb even after using for 1.5 years. Smooth. No lag. Only app-gap.

Ditto. Picked up my 640XL last year from AT&T for $99. Been iPhone faithful since 2007, with enormous library of purchased iOS apps. But grew real tired of an essentially unchanged and infleible UI as well as really awful cost/benefit scenario and no expandability. Also have been migrating back to Windws 10 desktop and tablets for a variety of Win32 apps. So, I'm waiting for a Surface phone that will run Win32. Meanwhile am happy with 640XL - except for limited RAM.

Well, I just bought a Lumia 950 this week. Upgraded form my Lumia 830.

Nice choice, I hope that you enjoy it! I really like my 950 a lot.

Good for you hoping to upgrade soon. Looking at 950 all maybe a good w10m phone that may release this year.

Well done. Did the same early Jan :D

Haha just bought mine 2 weeks ago!

I can't imagine loosing Windows phone

As you know Jez I'm now back with my 1520 after another stint with Android and I always immediately feel right at home on Windows Phone and with my Lumia in general. I don't want to mention too much as I'm doing a sort of write up myself on Windows 10 mobile vs the competition but I just like Windows 10 mobile more because of the UI and how smooth it feels in general operation, even on my now dated hardware. Great article and good to see you doing more non gaming write ups. More please ;)

Für welche Seite/welchen Blog schreibst du?

Ooh hah hah ... mein leben!

Don't get me wrong, I've loved windows phone since 2011. But, I've had nothing but issues lately and well, I'm finally frustrated. I'll be converting over to iOS this summer and only hope that in the next year or two, Microsoft brings that killer phone I've been waiting for the past two years for. I feel a little dirty jumping ship, but it really comes down to a single app that is no longer getting updates for w10m that I use daily.

I'm in exactly the same boat. I've really really tried with this platform, since 2010, but I've finally decided to move on for a bit. I hate that I am, and I've always made do with what we have, but things just aren't cutting it anymore. I'm going to give Android a shot since it's much more customizable than iOS, and I can basically make Microsoft apps default for everything. I've been playing with an S5 for a couple of weeks and the difference between the same apps I use everyday on WP are night and day. They work better, have way more features, open faster, etc. And a lot of the apps I use less frequently but are more important have jumped ship recently (eBay, paypal, gas buddy, and runtastic). I will happily come right back here with no hesitation, but for now, I think unfortunatley it's time.

I'm waiting it out on the iOS side for now as well. Still have a 950 at home and miss it. I'm sitting on the sidelines until W10M on ARM (Snapdragon 835) comes out. Then we'll see what their new dynamic size implemtation looks like and then decide if its worth returning.

UK prices £300 vs £800 = +£500 I presume the app gifts gold bars? What app is really worth £500? change because you want the eco system, the respect you will get from other apple users and because you are earning enough to be able to gift money to the Apple or just reevaluate the app, gift £250 to charity feel good about yourself and get respect from a lot less people but ones from who the respect is worth getting.

No 4 all the way. Just can't like the looks of dumb, dead APP icons.

I think Jez may be too young to realize this! "Icons on a grid" isn't soooo Windows 95. More like Windows 3.0 / 3.1 ;)

Are Live Tiles really "Live" though? Basically they are slightly more useful icons with squares around them. Without any interactivity, are they really that usefull though? All they they really accomplish is opening an app, any notifications are better handled by the notification center. Microsoft needs something else, they obviously aren't helping much.

They are live for news feeds, weather and photos uploaded automaticly to my one drive.! :-)

That's where you are wrong. I can just look at a live tile and know what a message says and if I need to respond or not without opening anything.

I'm not going anywhere, but Gas Buddy is expiring soon, ebay gone, PayPal gone, myfitnesspal gone, package tracker gone, and more going daily. I think "Windows 10 Mobile" IS dead. The only way back is Windows 10 on ARM

It will be the same though. Windows 10 on ARM on a smartphone will have the exactly look and feel as Windows 10 Mobile 😉 So, nothing IS dead!

It will look and feel the same but will be different. Developers are supporting Windows 10, they are just not supporting "Windows 10 Mobile".

Developers are supporting Windows 10, they are just not supporting "Windows 10 Mobile".

Is this true? To "support" Windows 10 specifically, they'd be writing UWP applications. I don't think this is happening.

As The Rock said "It doesn't matter what you think!!!". In all seriousness, as long as the OS is still in active development, the OS is not dead, regardless of what you, I or the media thinks. Use whatever OS works for you, if you switch, you can always switch back when whatever is important to you is available on your platform of choice. Nothing is set in stone for your usage habits an if iOS or Android meets your needs or wants, give them a shot. If Windows 10 Mobile or Windows 10 on ARM checks the boxes, give it a shot. My main phones are a Lumia 950XL, Galaxy S7 Edge and an iPhone 7 and I agree with this article. I am not a big app user and my needs are met by Windows 10 Mobile and static icons and widgets of random sizes and expectations cannot beat standardized Live Tiles in my opinion and usage needs. iOS is stale and bountiful in apps on my iPhone 7, Android Nougat is similarly stale, a mess of options and a hardware choker with all manner of apps running in RAM no matter what I do, leaving my gorgeous S7 Edge with less than 1GB RAM out of 4GB WITHOUT any user opened apps. Windows 10 Mobile has been the most beautiful, well organized OS I have ever used and the familiarity of Windows 10 on my computers is amazing compared to the never know what I am going to get of Android and the reliable yet limited and sterile iOS. Windows 10 Mobile is missing certain Wants that I have, for example, Riptide GP: Renegade. I've have no other choice but to play it on my iPhone 7 and Galaxy S7 Edge, which the game performs worlds better on the iPhone due to programs not running wild on iOS like they do on Android. I can't wait for the next chapter of Windows for phones and hopefully we will get the sleekest, most powerful hardware in a phone form factor that the world has ever seen, along with IP68 water and dust resistance. I hope to have the total package because if it was possible to install Windows 10 Mobile on my iPhone 7 or Galaxy S7 Edge hardware, I would.

I like the word "organized". Yes the OS has always had that sense of precision and purpose-driven design since they first followed the Swiss (?) Design principles with ol' Metro.

iOS is stale...

I think this says more about your/our attention span than the state of iOS. We all need "new" or "different", even if it's just in appearances. Personally, I'm fine with the grid of icons on iOS that everybody else laments about. I'm certainly not going to read an RSS feed on a small tile on a Windows phone. Much of the "active" content in active tiles is very little more than what you get from the stale iOS interface. Typically, just - "hey there's new content, check it out".

Only a few Windows phone fans lament icons on iOS. It is the only thing they can point to that might be better than iOS. In practice, it really isn't.

My camera on my 950XL is as good or better than any other OS's phone out there now!!

Totes agree with everything you've said and will continue using Windows Mobile as long as I can. My wife has always used win mobile too and was using a 930 but she had a free upgrade with our telco so she went with an iPhone as the telco was no longer doing lumias and she has always wanted to try one ☹ plus freaking MS refuses to fix the bug where the camera roll doesn't refresh and as a photographer it was really getting to her. she's ok with the iPhone but does miss some things from win mobile. Being the tech head in the family I grudgingly obliged to set it up for her but was happy to have that recent article which showed how to use an iPhone with MS ecosystem so I set it up with all of MS's services which worked well. I will say the iPhone does work well and things load super fast. I don't like the size of the 7 in the hand. It's too narrow. I find iOS bland too but also noticed the interface is not intuitive and consistent between apps. It can be difficult to find things particularly within apps. Different apps perform similar functions differently. For example saving photos in VSCO was hard to work out and not intuitive at all. Having said that at least the iPhone has VSCO and we don't but I find it overrated anyway and the filters are lame. I think I've gone on a tangent and will end it here.

It's a nice read for me :)

I agree with this article, and I'm thoroughly enjoying my return to Windows 10 Mobile from the rather long hiatus.

Hey. Whatever it takes to keep those comments flowing and those visitors clicking.

I wrote this for fun, I get paid either way. Thanks for reading though.

Thanks for reiterating your true love for the platform...because, you know, you get paid for it.

I think you missed the line where Jez said that it's not required to use Windows mobile to work at Windows Central.

I don't see how that's related in any way. I love Jez's writing and really appreciate his Xbox articles as well. However, the "Windows Mobile Isn't Dead" articles are beginning to be a bit much. They seem to attract the most attention with users filling the comment section with the same jargon and, if anything, I think it detracts from the validity of this site - it's a constant call for help. I'd just like to move beyond those articles. Nothing against WC, Jez, or you and other users.

I wrote this article off the cuff for fun, wasn't really planned (frankly, I got a mountain of Xbox content I should've been writing), but this week's Ask Dan episode made me feel the need to write it down. Sometimes I just write things down. I don't disagree that W10M is on the ropes, and may be truly dead, MS certainly hasn't given us much to go on aside from the odd leak here and there. But I'll stick around as long as possible for the reasons outlined above. Thanks for reading either way.

I think the problem with Windows Phone is the way they treats us, consumers. When you get a Samsung or Apple phone you know next year a new model will be available ( you also know the approximate date for its release) but with Microsoft you don't, and that's a problem. Do you remember the amount of members asking "should I get this phone or should I wait for the surface phone", "should I wait for the 950s release", "is it true the surface phone will be presented soon", etc? How can you stay with a company that lacks of consistency and schedule in their phone department? So that's my point, that's why I think wp is loosing consumers, you just don't know what to do. If you bought an S5, IPhone 5 you knew that by 2017 the S8 and the Iphone 8 will be there for you (and they are) to make the upgrade (as I said before you knew when they were going to be released), can you do that with Microsoft? That really pisses me off. The whole app thing could be a deal breaker for some people but for me it isn't something really bad, you can handle it.

@Fenol totally agree. Been saying that for years now. I never liked the Lumia naming scheme. Microsoft/Nokia should have released the Xphone, then Xphone2, Xphone3, or whatever naming system each year at the same time. This would have given regular users some feeling of buy in. But, if you ever read some of the comments on this site there are people who are cheap or don't have the income to upgrade every year or even every two years. They seem to have the notion a phone made in 2011, 2012, 2013, etc. should be able to run the most current OS iteration no matter what new hardware or software upgrades improvements are made. That is the silliest thing I've ever heard. You know the phrases "Microsoft lied and said my phone was upgradable.". I say buy a new phone if you want the latest or greatest or just keep the old one and save your money until you can afford a new one. Like you said, in this area Microsoft is and was surely lacking. Pisses me off too. But hey, they are not making any phones at this moment. Hopefully, they'll follow their Surface model when and if they release a Surface Phone and have a new device out every year just like the Surface Pro devices but at a set month.

That's right! Imy not asking them to release a flagship every year but some schedule would be great. A lot of people said when the 950 came out "I'll wait for the surface phone" and in that moment we didn't know if the surface was going to be release next month or in two years. What I'm trying to say is that for us it would be a lot easier to know when they'll get a new phone out, instead of waiting to a leak to tell us if our waiting was in vain or not.

@Fenol I hear you. It would be great if there was a set date we knew when a phone would be released. But I think if Microsoft had a phone with a great naming scheme (i.e. Surface Phone, Surface Phone2, Surface Phone3, etc.) that would do wonders for Microsoft. With the expectation a new one would be released every Sep, or Oct, or Nov, etc. Ever listen 👂 to iPhone buyers or Samsung buyers they are always intrigued by the new model of their phones and they anticipate an upgrade every year. Normally the same time in the year. And they go out in droves to upgrade to the new phone. They don't whine and say Apple 🍎 said my phone would be upgradeable.

Just wait a year like i did till the price comes down 1/2 to 1/3rd for my 950XL and the software is rock solid then who cares whats next for 2+ years! I know iam good for now, and couldnt care less whats next. :-)

Because this is a Windows Phone fan (and news) website! Why wouldn't we support (and critize, if necessary) our chosen mobile platform? Would you rather they stop reporting on Windows Mobile altogether?

You know, I tell people all the time, Mark Zuckerberg seems like a smart guy. He seems to be on a mission to be the king of the social media space, and he devourers the competition well.

I've thought about switching, when apps like Mint left. Or the local restaurant starts using a mobile app for their rewards program, with no support for Windows, of course. But I really don't want to. I can't find anything else that has all the features I love. Wireless charging with expandable storage, dual sim and live tiles, usb-c and Continuum. Nothing else has it all. If only Windows had the apps!

If only MS had live tile launcher for Android and iOS

IOS won't allow it.
Good idea for android.

There is one you know. Not by microsoft though.

Arrow Launcher is better than Tiles. It is quite good.

If a restaurant doesn't want to support my phone, then screw 'em. Taco John's did the right thing - they use an app, but the rewards are also available through a Web page. If a company wants my business, they can support ALL platforms!!

Some people like the live tiles, other people hate them. I've liked the concept when they first came out. I agree with what you said about Android being "customizable" if you are willing to spend tiem and developer effort. It's been something the Linux desktop environmetns have been moving to that I'm not fully happy with; that you have to either develop or use somebody else's theme to make significant changes to your environment rather than have the power in your own hands. I love the concept of Continuum, but don't have a setup that would take full advantage of that yet. I'm still tempted to get a Windows phone. I just hope to see something more than "good faith" that it will be supported for the long haul (as well as a little $$$ to pay for one ;) ).

Agree, Microsoft need to offer definitive reasons to the Android/iOS using public to switch over (if they even care about growth at this point), but these are mainly just reasons I stick around. It could be Stockholm Syndrome, haha, but I enjoy my phone.

You can get a rather high-end Windows Phone for a pretty low cost at this point.

I love my 950XL and won't give it up. All the apps I need, including my bank, are there. I even bought a new 950 last month just in case my original breaks.

I have a spare one I keep on my nightstand as an alarm clock and to always have a full battery to swap.

Wow awesome article! I originally left because I didn't like the direction of Windows 10 Mobile (this was early 2016) since a important app to me decided to leave the platform, and it seemed like 8.1 has already been left behind, appwise. After trying the other two, I figured that was my solution. Eventually, I found myself basically trying all of the smaller Windows Phone offerings anyway. I just can't be without a Windows Phone in my life. I find it fun to switch between phone OSes but I basically like Windows 10 Mobile a lot because Customization is easy (and you can't break your phone trying to customize it). Light or dark, accent colors and it's basically endless with the start screen The first party apps I use generally are somewhat updated but there's a lot of great third party apps that I really like. Such creativity. The fact that there's a monthly update is amazing WDRT is a good thing to have. Provided that your phone is supported, you can use that to restore your phone and it works out most of the time. Additionally thanks to it, everyone gets a choice if they want to use W10M or not without fearing that it wouldn't work.

Weird to reply to myself but I forgot to say two things: -I LOVE the personality of them (inside and out). One of the things that drew me to WP was all of those cool colorful backs. Looking at my 950 with my green and wood Mozo backs pleases me. The fact that no one's start screens ever look the same, I love that too. -I have a 950 that I use as a phone part time (the only reason why it is this way is because of battery life, but even so, I still use it daily). The important app that left has alternatives that do the job with notifications. My book app sucks on this platform but reading books and checking them out is really so easy with edge and just pinning the page to the start screen.

Personality is a big reason I love my W10M. :) Thanks for the kind words.

I'm pretty similar to you I think. I try other phones on other OS's but always end up coming back.

Yeah, it's hard to find another phone elsewhere that just feels the same.

Your point about the mozo case is so true. It makes the 950 premium. Do you have a surface or Xbox as well?

In my dreams I have a surface book haha but really, I don't have any of those.

Have had a Lumia since the day the Lumia 800 launched. Just love the OS, love the simplicity of using the device. Now onto my 5th Lumia and using the 950xl. Waiting to see if the Surface Phone sees the light of day.

All these reasons sound good, but in reality the Lumia 950XL is just too slow compared to modern smartphones. It also has a mediocre battery life. I switched to Android and yes, I prefer using Windows 10, but I just cannot ignore that for the time being, there are other, better platforms out there. When Microsoft gets serious about mobile, I will return. I like Windows 10 a lot and I enjoy using it on my Surface Book.. Windows Mobile 10 is a great idea, poorly implemented.

This is the reason we haven't seen any new hardware. MS is still a ways off in regards to the mobile OS. However, it is starting to come around for sure. The Lumia 950 series was definitely a stop gap to keep us loyal WM users with at least modest hardware until the next iteration came out. Once the OS is truly refined, that appears to be when we'll see the "next big mobile device". Until then, it would be great if they could continue to pump some life into the Store. Minecraft was a great sign.

Minecraft is, not was. Still kind of current. But I agree, get some mainstream apps in there!

Mediocre battery life???? Honestly, I had only L930, and its battery life was up with S7 Edge's when it was new. And in power saving mode L930 was more than twice better, even so, S7 Edge has 1.5 times bigger battery and supposed to be more efficient chip technology.

Single Reason: My Nokia Lumia 1520 still works. When it breaks, I'll say goodbye!

It'll never break. Its the best!

"there are entire communities dedicated to Lumia photography, such as @NothingButANokia". Actually, no. NBAN is dedicated to NOKIA photography, regardless of OS. It also supports Symbian photography (through the N series and Nokia 808) and will support Android. The community has been around since before Lumias existed and will continue now that the Lumia line and Windows Phone/10 Mobile are dead.

Newsflash. Not actually dead.

Newsflash: then neither is Symbian, BB10 or WM6. Because somewhere in the world there are a couple of stubborn people who certainly insist in using those devices. Otherwise, yeah, it's as dead as it gets. No apps, no marketshare, no developers giving a sh*t, no devices, no consumers. Dead.

Sorry but that's a pretty ridiculous way to put it. Windows 10 mobile is still being fully supported and further developed. Definitely not dead.

IEhrgeizl, you must be semi-new here otherwise you'd know not to get between DJCBS and his fetish for Nokia.

Yeah, You are right... but I already got it by myself :D

I think you're confusing "getting residual updates from Microsoft as a side-effect of the development of Windows 10" with "being fully supported and further developed". No, mate. Windows Phone / 10 Mobile is as dead as it gets before reaching no user-base. NO developer is giving two sh*ts about the platform. Major apps like PayPal, etc have left and didn't return. Users have left in hordes. You have to be completely delusional - and it looks like you are - to think it's still alive.

Re: DJCBS,
My 950XL was updated in the last year and development is on going. It functions and does everything I need and want it to do.

Woo Hoo! I totally love this article. I'm rocking my Lumia 950 and it does everything I need it to do, and it does it very well. Email (both work and personal), calendars, skype, skype for business, slack, office apps, remote desktop, vpn, instagram & facebook, groove music, fm radio (yes, I actually use it now and then while riding commuter trains), weather, maps....... and most of those apps run in Continuum. I've got a bluetooth keyboard, mouse, and 2 different docks - I love using my phone on a big screen! And I run the insider builds, and looking forward to what is to come.

You are quite the cheerleader!

Switched from BlackBerry 10 to Windows 10 Mobile with an HP Elite x3. My big selling points: 1. The interface, as noted above. Yay for not having a bland grid of icons! 2. Continuum's potential. Not so much what it can actually do right now, but there's so much potential there. 3. Balance of customizability and security. If W10M dies as BB10 did, I would be stuck between having minimal freedom on iOS or having minimum privacy and security on Android. I'd probably go iOS, but then I would be much using a phone when I have to instead of actually wanting to use it. 4. UWP/the Microsoft ecosystem. Everything else I do is on Microsoft: Windows 10 computers for home and work, Xbox One, a few different Office365 accounts including working a lot in SharePoint, personal email through Outlook.com, etc. Buying an app on one of them and having it through the same acount(s) everywhere is definitely nice.

W10M is as dead as BB10...just giving you the head's up...;) 1 - You can reproduce the WP interface on Android. Live tiles included. Just sayin'... 2 - Continuum has potential indeed...but not on W10M. Maybe IF the Windows on ARM doesn't flop AGAIN, then there will be potential. However, W10M will not be included there. IF Microsoft ever releases a "Surface Phone" with W10onARM, you can bet they'll be starting from scratch. Again. Just warning you...;) 3 - If security is your concern and you clearly believe the bullsh*t about Android not being secure (when it's as secure as iOS or Windows 10), and since you're an ex-BlackBerry user, you can always go with the new BlackBerry branded TCL Android phones. 4 - All of Microsoft's ecosystem is available on Android and iOS. Of course, UWP apps aren't and those are a different story...but then again, UWP apps are a rarity so it's not like you're getting much advantage there. Not to mention there are a bunch of UWP apps that exclude mobile, so...

DJCBS may be quite right about "with W10onARM, you can bet they'll be starting from scratch. Again." ​Given I only have on Android device, a second generation Nexus 7 and have always run Nova Launcher as my Android home, how does one "reproduce the WP interface on Android. Live tiles included"? It's a sincere question.


Try the launcher named "Square Home 2" (https://play.google.com/store/apps/details?id=com.ss.squarehome2&hl=en). It pretty much allows you not only to reproduce the entire WP UI experience but also allows you to expand upon it. For example, you can add a screen to the left of the tile page to put your widgets (or more tiles, or another thing, you decide).

Your first message I've taken seriously... but now I see - it was a mistake :D

1. So what? What about the apps? How many android apps are using live tiles? 2. What are they going to start from scratch? W10m uses the same core as W10. Read W10 OneCore. Windows 10 and W10m bothe use UWP apps. W10 on ARM is full W10 on ARM, OneCore and UWP. Removing W10 mobile is not going to be a restart, because MS is just changing the W10m shell to CShell. CShell is the same on all W10 versions, no matter if W10 runs on a phone or a desktop. Continuum is great on W10, and the next update will be even better. Not on W10? Then on what? What other Mobile OS have two display support with scalable apps and support for keyboard and mouse? Not to mention Win32 support? Yeah, it's coming. 3. Is it now? I take you have been talking to lots of security experts lately? No? Now, add users to the mix. No, android is not as safe. 4. Yeah, unlike Apple MS make great products on all platforms. Again, so what? UWP is what MS is focusing on atm. And they are getting more developers every day. Like larger game devs and even Adobe. By building a larger app library, UWP for phones, and new W10 phones will go hand in hand. Devs need to do little to support phones.

Tiles are the most God-awful and unisable mess in the world. Looking at that screen my eyes hurt. Where are you supposed to focus? How do you find anything in that mumbo-jumbo. They suck on mobile and the desktop -thank God we can turn them off in Win 10 now.

Then, clearly, you should be using iOS or Android.

I disagree. Resizing them can make your start screen as busy and cluttered as you wish OR making them large makes your start screen look bare and simple.

+1 I only have 4 medium tiles and that works for me. The date/calendar, battery percentage, Realarm, and Weather. Not busy to me at all.

First, this discussion is about why people are still using Windows Mobile or why they left, not why you hate tiles across the Windows ecosystem and feel the need to let everyone know that you do. Second, if you spent even a modicum of time with the interface (you clearly haven't), you'd realize that it's designed specifically so that each user can determine what the most important thing for them to look at on the screen is. If you are looking at someone else's Windows phone or desktop, of course it isn't going to necessarily make sense to you because it's going to be very specifically tailored to what the person using it is interested in or finds important. Hence why you control which tiles are live and why you have the ability to resize tiles in three different sizes.

Did you miss your appointment with the doctor? You Sir, really need to get your eyes checked.

Its nice to have choices isnt it ! itguy09

I can't stand Windows 95 Icons on the other platforms. It just doesn't make sense to me. Microsoft needs mobile to resurge because one day Google or Apple may close their ecosystems and then upgrade their OS for computers leaving Microsoft stumble in the PC/laptop/tablet market. Go Microsoft!

To me WP's tiles are more advanced than the short cut icons used on iPhone and Android.

I ​have no doubt that Microsoft is concerned that in the long term the iOS and Android domination on mobile can if played right by Apple and Google, may severely damage MS's hegemony of the desktop market.

My reason to stick around is the elegent, beautiful OS which i'm sure i'm not going to get anywhere else .! I will use windows phone as much i want nobody can manipulate me to leave the OS until i want to.! The windows 10 mobile OS is my love.

I've tried Android and it is so clunky and disorganized. I couldn't stand it. All the simple things that I can do on Windows phone are buried in the settings menu too. I'm sticking with WP until they shut it down.

There is only one problem for me on win10 mobile.My notifications will not go away even though I read them.I have to swipe them away every single time which makes my 640xl painful to use.Soft reset doesn't work,but hard reset works.After a few months(3 months mostly)it will happen again.What should I do ? Is anyone else experiencing this issue ?

It happens to me too, but not with mail, and messaging. I deal with it by turning off notifications (the reason why I do this has nothing to do with this).

The main thing for me is not where a technology is at, but what its potential is. Continuum is a prime example of that. While still in its infancy, it's miles ahead of anything else out there. Microsoft is in a better position to integrate their other tools in their OS than any other. O365 for example. Any corporation that uses O365 will see a brighter future for that on W10M. Cortana's another example. They're making it so it's everywhere: PC, phone, Xbox, and soon speakers. Again, a potential that is beyond anyone else at the moment. Yes, there's more that they can do, but the point is that they can do it. For Apple or Google to have the same level of potential, they have so many more hurdles to clear than Microsoft.

I love continuum. I can work remotely just using my x3 docked to a 23' monitor a surface mouse and keyboard. RDC into work and it's like I'm there...VDI would be better tho. The lapdock is also good when going to meetings. I wish the camera on the x3 was better tho. I have a fleet of 80 mobiles, with around 50 people put on 650's. They are a great phone for the price point. Everyone had 930's but eventually they need replacing. The 950's and 950xl's were a bit disappointing design wise for the money so I just saved the cash and went with 650's even tho there's no continuum on the handset. I can't get rid of the laptop + handset deployment package just yet but it's getting there. If VDI ever rolls out on 365 it'll be a game changer in enterprise, windows mobiles will rule in business.

Started with Lumia 800, then had 920, 925, 1020, 1320, 1520, 950 and now 950XL
I've had every iPhone and Samsung Galaxy S inbetween owning those phones as I like iOS and Android too and jump between them all often. I don't know how many times I've heard Windows Phone/Mobile is dead and that there is nothing left but every time I get bored with iOS and Android and come back to this platform I find that yes maybe there's less apps in places but sometimes better apps too thanks to UWP and the platform is still actually functioning very well and I wonder what all the fuss was about. Nowhere else can you get this much phone and functions for so little money. Ok there's not a lot of phones left to choose from and where low spec hardware still ran as smooth as butter before but now feel like budget android phones being resource hogs taking forever to load Facebook and Messenger. I hope they turn it around and I hope they show me again the optimism and faith I had for the exciting, alternative platform I found and fell in love with on my Lumia 800 with WP7. For now I'm realistic and I'll just enjoy it for what it is and not what we dream about and I won't pin all my hopes on the mystical Surface Phone. I think it will come but I'm not so sure it'll be what I'm looking for or what the average consumer will be needing.

I LOVED WP7. I mostly loved WP8, less so WP8.1. I TOLERATE W10M. At this point W10 has become of the lesser of three evils, because there's no universe where I champion Apple or Google platforms. My Lumia 1020 still has WP8.1 on it, and it is my daily driver because, for me, it's better in every respect. My Lumia 950 is a horrible piece of junk and W10, even with the additions brought on by the Insider Program, is user-spiteful by comparison, and I only use it for testing the changes. I'll continue to use the Windows mobile devices until A) my Lumia 1020 won't work anymore and B) W10M or whatever follows becomes so disgusting that it's just as bad as Apple & Google.

Reset your 950 and get off the insider program. W10 is really nice and works well.

Don't only sell GSM phones that won't work on Verizon and Sprint. Verizon is the largest carrier in the US. Do I need to explain why that is important? iPhones are capable of any network they may be used on. I can buy one activate it on Verizon (CDMA), then switch to AT&T and call Apple to have it reprogrammed to work on AT&T's GSM network. Each Windows Phone should have the same capability or you limited the potential users you can have keeping the user numbers low. Maximum reach is important.

You see...the problem is, despite being the largest carrier in the US, Verizon and Sprint are the only carriers IN THE WORLD that insist in using outdated tech like CDMA. Which is why OEMs only bother with CDMA phones IF they get paid to produce them for those carriers. Otherwise it'd be a complete waste of money as those carriers represent only half the market of ONE country in the WORLD. Verizon pays Apple to build the phones for the US market with CDMA capabilities alongside GSM. Which is why it's so "simple" to just "call Apple to have it reprogrammed". They didn't pay Microsoft for that as they knew their customers were not interested in buying Windows Phones. So Microsoft didn't waste money with CDMA when the rest of the World uses GSM. Convince Verizon and Sprint to get up with the times and ditch CDMA and your problems are over ;)

I love WP but they need to announce the Surface Phone soon before even the most loyal fans jump ship. I've been with WP/WM a long time but I need a Surface Phone next, I won't settle for another 950XL. If the Surface Phone doesn't appear soon I might jump ship to Android. I've had a lot of Windows Phones so I would hate to switch to Android (Ive had Xperia X1, HTC HD7, Lumia 920, Lumia 1520, Lumia 930 and 950XL).

you can safely say our community is best around.,passionate users that care about the ecosystem

Maybe a little self destructive too. But the bad comes with the good :)

Anroid lost my interest after I found out their latest OS disables the use of micro SD cards in their tablets. After buying a new Android tablet last year, it took me over a month of searching online to learn that Anroid doesn't want you to use external storage. I'm going back to Windows 10 mobile and running Bluestacks.

Well said! Thanks. Proud Lumia 950 XL user!

I started with Lumia 920, then upgraded to microst 950 xl , the experiance was so good , i bought for myself and family 3 HP X3 elite. never had a problem , all working stable doing evry thing i want ,, only issue was wife could not find enough advanced apps for photo editing and filtering. we totaly drop use of IOS and android, and cant wait for the surface phone. am writing this with all hope that microsoft will never scrap windows phone. specialy if thay add pissibilty of open sip client or they add a native one, and presentation projection via blue tooth or wifi .

Purchase the wireless display adapter and that will meet your needs.

Great article. sticking to my 950xl.

I have my hopes high for W10 mobile. I like to explore alternatives. Going back to ios or android is not something I envision. We will see if time permits MS to become the underdog. For now I'm sticking with my Lumia 950xl.

imma take a temporary leave of absense until something better comes along

Re: horbeme,
Certainly you can leave, but you do realize you will be part of the problem, not part of the solution. All I'm saying is, use and support what you really like.

i dont see how i am the problem when my phone doesn't work all of the time and its out of warranty. the problem started with the phone, i cant use something if it doesn't work right? i understand where your coming and everything else is MS in my home (computer, tablets, MS band its just right now the phone (not its market share or the app gap) THE PHONE simply isnt working. if you have a better solution without it costing more money please advise

You CAN get your phone fixed, for not much money, compared to buying an iPhone or Android ... just sayin'.

where and how much to fix my phone that constatnly shuts off regardless whether im on the phone or not, only wants to stay on unless its plugged into a charger, get a snow screen when ever it feels like, gives a buzzing sound once in a while and drains the battery incredibly fast. since your just sayin

I had to switch to androidi because I accidentally broke my 1020. At first I was happy with all the apps... but after 6 months I can see why people dislikes android. The OS is not bad, is really powerful but it seems it's also really flawed. My 1020 was slow but it rarelly got "stuck". My Huawei has a better proccessor and same amount of RAM and it constantly hangs and lags. The experience is awful. If I had the money (and my carrier had them), I would get me a 930 or a 950. But I have to stick to this phone for god knows how long. I miss WinMobile UI.

unfortunately i will be switching to Andriod as well due to my phone doesn't want to work and is out of warranty. one thing that bothers me about Android is everytime they update the OS they always moving around their menus. then again i am not a regular user so it is ssomething i would have to get used to. i havnt switch yet but will be soon, in an earlier post i stated taking a leave of absensem always be a Windowsphone fan(atic)

I couldn't live without the New York Crossword app, which is -can you believe it?- only available on Windows Phone and iOS, not Android. 😊

I don't know. I'm having a good time with my iPhone 7 and iWatch Series 2 after switching from my 950 as my daily driver.

Do you have a Mac or a PC?

I've pretty much loved all WP I've interacted with, from the lowly 610 to my ex 950 XL. The OS does everything I need out of it and I think this is the same for a lot of people. FB/Messenger/Whatsapp/Youtube apps/CamScanner/pdf app. I'm happy. I just like the look and feel of this OS. And the journey from WP7.5 to W10M RS2 has been fun and exciting, personally starting at WP8.0 GDR1 with a Lumia 820.

Great i enjoy with my 950xl Good luck 🍀

My first smartphone was the Windows Nokia Lumia 620 stolen at Delhi railway 🛤 station.
Next my 720 don which I've used nearly three years though replacement made four times due to display breakage. Next now I'm using my blu win hd lte it's very much smart of all.
I'm the die 💀 hard fan of Windows so still now I keep on continuity.
I never used other os mobile so far.., only Windows Windows Windows Windows..,.,blablalaa.,

Since the Windows 10 release in PC and mobile, I like using my Lumia 640xl in my job. As an IT, my windows phone is well compatible from One Note up to Sharepoint, remote desktop, and continuum. Yes, there are apps which are bit laggy but having this makes me productive and also how well I can customize the phone especially the start screen. For me, Windows is my everyday IT companion. Android phone - not safe to use and lacks of security. Iphone - too much security, I never feel that Im the owner of this phone.

Wow "I never feel that I'm the owner of this phone" profound

I still love and use Windows Mobile and will consider to do so because: 1) I love, love, LOVE my live tiles. I love the folders I can make with my live tiles and I love how you can make you background look like a window that you peek through with those same tiles. 2) No other OS lets me be as organized as Windows Mobile. My husband has an Android (he had to switch from WM because of work but he still uses his 640 because he really loves some of the 3rd party apps) and asked me if I would consider switching. I said that I can't really at this time because (putting aside my dislike of Google's behavior as a company) I just can't stomach the lack or organization. I always feel like there is an extra step involed in doing the most basic things. The customization of Android is nice but I just don't have the time I used to have and I got phone customization fever out of my blood years ago with old WM 6.5. 3) UWP is a really big deal for me. I love buying my apps and knowing that I can use them on my phone, desktop, and Surface and it's actually a huge incentive to try out and buy new apps. 4) Even though I have a 1520 currently, I plan to eventually get a phone with Continuum. I'm sorry, even though I know it needs improvement, I'm just too nerdy and the thought of having a portable desktop in my pocket is freaking amazing and something I've wanted in one form or another for years. 5) The photography aspect of it. Yes, other phones have caught up in picture quality but I love auto-uploading my pictures and creating albums that I can share across my devices and with my family. It's such a simple but powerful tool that doesn't require a third party app to accomplish. 6) Consistent updates. For all that people were upset because not all Windows Phones were upgraded to 10, it is still heads and shoulders above Android and no slouch in comparison to iOS (contrary to popular believe upgrading from one version of iOS to the next is not some magical, smooth, and perfect process). It continues to be updated and so I will continue to use it in whatever form it takes in the future. To put it frankly, I will continue to us the OS until it truly dies and I have no choice. It just clicks for me.

Okay, here's my opinion:
- 'Microsoft continues to update and work on Windows 10 Mobile' - Haven't seen a decent, feature-filled build or app update in months (on Production ring). Period.
- 'There are apps on Windows 10 Mobile that have simply become embedded in my daily flow' - Yeah, that's true. I think that 3rd party apps are better than official ones. But man, just look at our Facebook and Messenger apps. Not to mention that every single week a developer team gives up on their Windows 10 Mobile app.
- 'Windows 10 Mobile's interface prioritizes information first, with standardized Live Tiles that can also be configured and displayed in various ways' - Yeah, the OS is based on this IDEA but actually... the tiles are buggy and they just forget to refresh themselves. And the OS is still slower than WP8.1. I really don't wanna be *that* guy. I love W10M. I really do. But I hate the way MS treats the platform. W10M needs MORE ATTENTION. Sorry for my English.

Your English is fine and I respect your opinion.

Windows Mobile is losing every day and it annoys me to see my bank app disappear along with eBay and Amazon to name but a few. System updates cause issues rather than fix them and can anyone else tell me why windows apps work better on iOS and android. My daughter wanted an iPhone rather than her windows phone so I gave in. Logged her in and installed windows related apps like OneDrive office email grove etc.... And they look and feel better on there. You go to the app store and there is a ton of Microsoft apps ready to go....WTF..... Microsoft has given up on it's loyal fans that have stuck by them, ignored the critics, paid good money for top flight Lumia 950xl £42 pm EE tariff etc only to be left by the side of the road. Why can't they just make the apps that we need?
I used to defend my choice saying that i had all the apps I needed but lately I'm feeling hard done by.
But you know what, I STILL LOVE MY PHONE dedication eh. That's my feeling

Flip phones aren't dead either. They work for a lot of people. But I want newer technology. That eliminates both the flip phone and Windows phone for me.

certain features were removed as well because MS focused /targeted certain markets/countries ignoring others who were the most consumers of nokia products. In other countries it wasn't the issue about apps , but marketing and availability as well. bandwidth is very expensive in other markets - you buy airtime for calling only to find out that it has been used up by data, if you disable data, you can't chat on whatsapp. here you can specifically buy data for whatsapp only buy data must be enabled. so, many people end up having two phones, one that doesn't need data feature phone (like nokia 3310) and a smart phone.

Reason I'm using Windows Phone;
I like the start screen and the mail app.
I wish Facebook and fb messenger apps were better, but is seems like Facebook abandoned those apps. Damn it.

Facebook book and it's messenger take like 7 seconds to load

not on a lumia 930 matey, i just opened it and was like less than a second.

just TWO small things Microsoft need to take note when releasing Lumia 950/XL successor 1. SCREEN PROTECTOR and CLEAR TPU CASE PROVIDED FOR FREE IN THE PACKAGING
2. MAKE SURE ALL THE BIG NAME APPS ARE THERE IN THE STORE AND UNIVERSAL( WHATSAPP, SPOTIFY, ETC)

a finger print scaner and isis scaner Apremium phone not a plastice cheap looking decive with a creacky back. A smaller footprint like the edge does gestures beta working or at least the speakerphone option in touch. A full functioning skype app Up and runing in shops wireless pay. And plse dont make a sucessor to the 950 it sucked, instead go back to the 930 and improve on that already premium feeling device. your 650 looked way better than the 950 too.

"I find Android and iOS to be so hideously bland and ugly that I can't bear to see myself using them. " Same for me! I couldn´t have said it better!!! :) Lot´s of people might disagree with this as a reason to stay, but I just can´t help myslef! :)

I stayed with W10M for the same reason, but in truth the tiles don't work as well they should do (ie sluggish updating), and eventually the absence of a few critical apps (banking, touch payments) drove me back to Android. There I found much to my happy surprise that Microsoft's own Arrow Launcher transforms the UI. It takes a bit of configuration, but actually makes good use of scrolling between screens to present critical info at the top level - arguably better than W10M. Still want to laugh scornfully when I see the iOS UI though...