At £15, it's absolutely impossible to complain about this battery offering from Gioteck. The product is well designed and works well, it does exactly what it advertises, and the only downsides are superficial at best. This is a great "value" option for those who want to keep their Xbox controllers perpetually charged at all times.
Pros
+

Great design with decent weight

+

Rubber feet keep it stable and steady

+

USB-C with daisy chaining

+

Controllers charge quickly with all-day usage capacity
Cons
-

The LED is brighter than the sun

-

Global availability is spotty
Why you can trust Windows Central Our expert reviewers spend hours testing and comparing products and services so you can choose the best for you. Find out more about how we test.
A world of wireless Xbox controllers goes hand in hand with a world of rechargeable battery packs.
The Xbox Elite Controller Series 2 has the best Xbox controller battery charger solution on the market, but it'll also cost you a kidney to buy. Thankfully, third-party vendors like Gioteck are working hard to provide far more affordable solutions, and we recently got the opportunity to test out their Solo and Duo Xbox controller variants.
The great news is that this £15 ($20) dock is absolutely killer — if it's available in your country, that is.
Gioteck Solo Charging Stand for Xbox: Availability
As of writing, I could only find the Gioteck Solo and Duo for Xbox available on Gioteck's website and on Amazon UK. Gioteck does sell products on Amazon US, but this particular charging solution doesn't seem to be available there as of writing. Hopefully it will make its way to more markets soon, because it's rather great.
The Gioteck Solo for Xbox costs £15, and the Duo costs £20 respectively. Both come with USB-C cables, the dock itself, as well as special batteries with magnetic connectors for standard Xbox Series X|S controllers.
Gioteck Solo Charging Stand for Xbox: Pros
The Gioteck Solo charging stand for Xbox incorporates a custom battery door for standard Xbox Series X|S controllers, allowing you to place your controller in the cradle for easy persistent charging. A lot of third-party controller docks manage to screw up at least one or two of the basics, but the Gioteck stand nails all the most critical aspects of a functioning charge dock, while also sporting a very attractive price point.
My first pet peeve with docks of all types pertains to weight and stability. Docks can achieve stability with good rubberized feet to keep it stable while in position, while also sporting a good weight. The Gioteck solution has a broad base with protruding rubber feet, which means it sits still even on uneven surfaces to some degree. It also has a decent weight which means you won't accidentally shift its position while placing the controller.
The Gioteck stand also sports USB-C which means it's relatively future-proofed as the world gradually moves away from MicroUSB, and even has a daisy-chain second USB-C port if you fancy adding pass-through power to another device. This is a nice touch that I haven't seen too often on products like this.
The hexagonal motif and build quality give the Gioteck Solo and Duo a nice finish, and the controller sits perfectly in the dock as well. Some docks I've used at this price point often have issues connecting to the controller correctly, or some other critical/irritating flaws, but Gioteck nails everything here. The website doesn't list the battery life, but the firm tells me it's at 18 hours per full charge. I find that to be accurate in my testing, although it's hard to say how long the battery cells will last over time without some longer-form testing. Check back in six months for some detail on that. I will say after 3 months, it's still giving me all-day juice.
Gioteck Solo Charging Stand for Xbox: Cons
The downsides with this charge dock are few and far in between, and largely superficial.
The price of this setup gives me some concern that the battery cells won't last terribly long. Quality batteries seem hard to come by at lower price tiers, but this is honestly just an assumption on my part right now. Premium batteries like that found on the Xbox Elite Controller Series 2 come with a very premium price point attached, so it's not exactly a big deal to swap them out. I will say this charger comes with a year's warranty as standard, so if you found the cells ever actually did die, you could hit up Gioteck for a replacement. Right now, they seem pretty solid to me.
The biggest irritation for me is the charging LED on the front of the device. It's by far the brightest LED I have in my entire office/bedroom and lights up the entire room at night. If you were planning to use this in the living room then it wouldn't be an issue for you necessarily of course, and I suspect most people would be using it this way. But since my Xbox is also located where I sleep, it would be nice to have the option to disable the LED. You can remove the front plate on the Gioteck Solo and Duo, however. So, I've stuck a little LED-blocking film sticker (like $5 on Amazon) over the top of it as a cheap solution to this "problem."
Beyond that, the only downside is that I can't figure out whether or not it's available in the United States — which is where most of you will be reading this article from. It's also unlisted whether or not the Gioteck has overcharge prevention, which can be a source of battery degradation. I'll try and get some detail from Gioteck on these aspects.
Gioteck Solo Charging Stand for Xbox: Competition
I'd say as charge docks go, the main benchmarks are Microsoft's fairly expensive Xbox Play & Charge Kit and Razer's Controller Gear Xbox charge stand.
Both of these competing options are around $35 dollars, compared to Gioteck's $20-ish dollars. The Razer stand also has an irritating flaw, which can be found in its flat rubber underside. On a completely flat surface, the Razer stand isn't actually completely flat, meaning that it rotates and slides around when you place the controller. However, it does sport a high-quality battery cell that has lasted me years at this point, and the jury is still out on whether or not Gioteck's solution can meet it.
Microsoft's own Play & Charge Kit is only a battery and a charging cable, without a dock. The batteries are also reliable and long-lived, but you're paying a premium, and you'll have a dangling cable all over the place as well.
Gioteck Solo Charging Stand for Xbox: Should you buy it?
All too often, cheap accessories means cheap quality, and it's nice to see Gioteck bucking the trend here. The charge dock houses your Xbox Series X|S controller flawlessly, and the battery will last you deep into even the longest all-day sessions. The weight and rubber feet will keep it stable on any surface, and the daisy chaining USB-C port is a nice touch for those who want to charge other devices through your Xbox.
The only (very superficial) downside for me was the brightness of the LED given that it's in my bedroom. It would be nice if it could be adjusted. Thankfully, it was easily fixed by dropping a $5 LED blocking sticker onto it, since the front panel is removable. Those who plan to set this up in a living room won't even have this issue, most likely.
This is one charge dock I'd recommend to anyone and everyone who wants a simple solution for keeping their Xbox controllers juiced up and ready to go at any time. If it's available in your country, that is.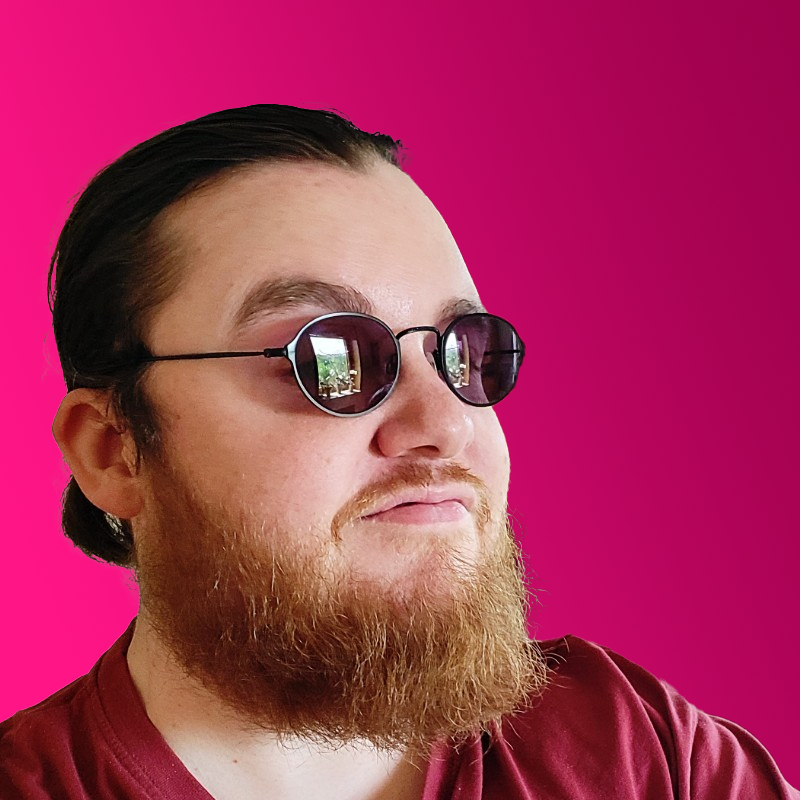 Jez Corden a Managing Editor at Windows Central, focusing primarily on all things Xbox and gaming. Jez is known for breaking exclusive news and analysis as relates to the Microsoft ecosystem while being powered by caffeine. Follow on Twitter @JezCorden and listen to his Xbox Two podcast, all about, you guessed it, Xbox!