Acer's mid-range Swift lineup of Ultrabooks is aimed at value-conscious shoppers who are looking for something a bit more than the best budget laptops have to offer. The Swift 3 I have in for review has been refreshed for 2021, bringing 11th Gen Intel processors (CPU), Thunderbolt 4, improved battery life, and more. I've been using the 14-inch Swift 3 (SF314) for about a week to see what it's all about and whether or not it's worth the modest price tag.
Bottom line: The Swift 3 (SF314-511-70TU) offers up first-class battery life, strong overall performance, generous port selection including Thunderbolt 4, and a colorful 14-inch display. It also has its share of downsides, including hollow touchpad, average keyboard, poor webcam, and pre-installed bloatware. If you can't live with those drawbacks, there are plenty of other laptops within the same price range that do many things better than the Swift 3.
For
10+ hours battery life
Excellent performance
Display has 100% sRGB color, 325 nits
Generous port selection, with TB4
Fingerprint reader for Windows Hello
Against
White backlight on silver keys
Touchpad is a bit hollow
Camera is grainy
Exhaust vent breaks up design flow
Bloatware
Acer Swift 3: Price, availability, and specs
Acer supplied Windows Central with a review unit of the Acer Swift 3 (SF314-511-70TU). It has inside a Core i7-1165G7 CPU, 16GB of LPDDR4x RAM that is soldered, 512GB M.2 PCIe NVMe SSD that can be upgraded after purchase, and a 14-inch FHD display with 16:9 aspect ratio. This exact model costs about $1,000 at Amazon. You can also find models at Walmart, though prices are a bit higher.
Last year I reviewed the AMD version of the 14-inch Swift 3 and came away mostly impressed, at least with everything but the display and keyboard. This model with AMD Ryzen 7 4700U CPU, 8GB of RAM, and 512GB SSD is still available at Amazon for about $680.
Following are the exact specs as found in my review unit of the Acer Swift 3 for 2021.
Swipe to scroll horizontally
Category
Spec
OS
Windows 10 Home
Processor
11th Gen Intel
Core i7-1165G7
4 cores, 8 threads
Up to 4.70GHz
RAM
16GB LPDDR4x
Soldered
Graphics
Intel Iris Xe
Integrated
Storage
512GB M.2 PCIe NVMe SSD
Upgradeable
Display
14 inches
1920x1080 (FHD)
Anti-glare, IPS
Ports
Thunderbolt 4
Two USB-A 3.2 (Gen 1)
HDMI
3.5mm audio
Audio
Dual stereo speakers
Connectivity
Wi-Fi 6
Bluetooth 5.0
Camera
Front-facing 720p
Keyboard
Backlit
Touchpad
Precision
Security
Fingerprint reader
Kensington lock slot
Battery
55.9Wh
65W AC adapter
Dimensions
12.7 x 8.4 x 0.63 inches
(323mm x 213mm x 16mm)
Weight
2.65 pounds (1.2kg)
Color
Pure Silver
Acer Swift 3: What I like
Compared to previous versions of the Swift 3 that I've tested and reviewed — model numbers SF314-42-R9YN and SF313-52-78W6 — the SF314-511-70TU I'm currently testing has a slightly different build. Instead of one wide hinge portion it's split into two smaller hinges. They're tight enough but have smooth movement, and overall it gives the laptop a more modern look. The chassis is still magnesium and aluminum, weighing in at just 2.65 pounds (1.2kg). Not bad for a 14-inch device. The finish is smooth underhand, and the Pure Silver color hides most smudges and fingerprints.
The build is overall quite rigid, with smooth lines and a thinning shape that's wedged toward the front. Opening the lid lifts the rear of the laptop off the surface on which it's sitting, providing a slightly more comfortable typing angle. The tradeoff is an exhaust vent positioned between the body and screen. It's visible at all times and really breaks up the flow that the laptop has going on otherwise.
Embedded into the right palm rest is a fingerprint reader for Windows Hello. It works well, offering snappy logins and an extra layer of security. Combined with the Kensington lock slot, this laptop would be comfortable in an office. Speakers housed on the bottom edges near the front of the laptop are good enough for video calls and listening to music while you work, but they're not going to wow you with depth or volume. They're about what's expected from a mid-range laptop.
Port selection has been upgraded to include Thunderbolt 4 instead of just plain USB-C. This opens up access to the best Thunderbolt 4 docks and hubs for ultimate connectivity, and it provides an alternative to the HDMI port for video out. Otherwise you're getting two USB-A 3.2 (Gen 2) and 3.5mm audio. It's a shame there's no SD or microSD card reader.
The laptop is still using a dated barrel charger on the end of its AC adapter, but at least the Thunderbolt 4 port is compatible if you have a USB-C charger lying around. Wi-Fi 6 and Bluetooth 5 are included for wireless connectivity.
Acer's displays are sometimes bad enough to pull down an otherwise well-rounded laptop — see my Acer Aspire 5 review — but that issue doesn't present itself here. The 14-inch FHD display hits 100% sRGB, 79% AdobeRGB, and 81% DCI-P3 color reproduction when tested with a SpyderX Pro colorimeter. These results translate to a view that can compete with many laptops available at a higher price, but I still wouldn't rely on it for specialized work that requires a more precise AdobeRGB or DCI gamut.
Brightness hits about 325 nits at max, dropping down to 20 nits minimum. The matte finish helps reduce glare when working in well-lit areas, though working outdoors on a sunny day will undoubtedly still cause problems. Bezel size isn't too large, though you can find some laptops in the same price range with a 16:10 display that cuts down on chin space below the screen.
There is a version of this Swift 3 with a 13.5-inch FHD display with 3:2 aspect ratio and 2256x1504 resolution. If you prefer a taller display, this is the way I'd suggest going. I tested something similar in my Swift 3 (SF313-52 review and ultimately came away impressed.
Battery life is one of the Swift 3's best features. Tested with PCMark 10's Modern Office rundown, it hit 13 hours and 20 minutes with screen brightness at 75% and power set to "Better Performance." That translates to about 10 or 11 hours of real-world performance, meaning you won't need to worry about carrying along the AC adapter in many scenarios.
The Swift 3 is Intel Evo certified, which ensures (aside from long battery life) a snappy feel even on battery power and speedy wake from sleep. Performance from the 11th Gen Intel Core i7-1165G7 is excellent, and you can expect the Swift 3 to compete with laptops that cost quite a bit more.
The Swift 3's performance didn't hinder my workflow in any way; word processing, heavy web browsing, photo editing, and email were smooth. This isn't a gaming laptop — you'll want to check out the best gaming laptops for more options — but it could handle some light gaming.
Take a look at how the Swift 3 compares to a bunch of other laptops we've recently tested, including some I've mentioned in the Competition section below.
Image 1 of 6
The M.2 PCIe NVMe SSD is accessible after removing the bottom of the laptop. Speeds aren't the greatest from the stock Micron drive, so an upgrade might be a smart move after purchase. RAM is entirely soldered, meaning you should get exactly how much you want from the factory.
A single large fan connected to a thick heat pipe keeps the laptop cool under load. You will hear the fan kick on if you're doing something that requires all cores, but it never gets too loud.
Acer Swift 3: What I don't like
I'm starting to come around on Acer's keyboard design. I still don't like the smaller chiclet keys, but the ample travel and perfect resistance together have something going on. Navigation keys are included (though a couple are doubled up), and there's a full range of shortcuts along the top F-row. My biggest critique here is the two-stage (on or off) white backlight against the silver keys. It makes the font almost imperceptible if there's still light in the room. You'll want to keep the backlight off until true after-hours work.
The Precision touchpad is a decent size and it tracks well, but the click feels hollow and there's just a bit of a rattle. This could have to do with its positioning over the internal battery; in my unit, the battery is not fastened down and just sort of sits inside the chassis. After removing the bottom panel to check internals, it was difficult to get seated properly again. Chalk this up to a lapse in quality control.
The front-facing camera is quite grainy, but no worse than the webcam in my Dell XPS 13. It will suffice for quick video conferences, but one of the best webcams will fare a lot better for anything more.
The $1,000 price tag is also starting to look a bit out of touch, especially when the Swift 3 is compared to some of its direct competitors. You can find a better build quality, less bloatware, similar (or superior) performance, and more features for about the same price elsewhere.
Acer Swift 3 (SF314): Competition
The XPG Xenia 14 is one of my favorite laptops reviewed this year. Its magnesium-alloy chassis is incredibly light, it has a great keyboard and massive touchpad, there's an IR camera for Windows Hello, Thunderbolt 4, and you can upgrade both RAM and SSD, which is mighty fast thanks to PCIe 4.0. Overall performance is in line with the Swift 3, though it hit about three hours less battery runtime in PCMark Modern Office. The display is where the Xenia 14 really pulls ahead. It has a 16:10 aspect ratio, boosted 1920x1200 (FHD+) resolution, and excellent sRGB color. There's almost no bezel, including below the screen. Priced at $1,200 for the Core i7 version ($1,100 for Core i5), I'd definitely recommend this over the Swift 3 if you can swing the extra $200.
HP's ENVY 14 is another top competitor in this space, especially if you require the extra power from a discrete GPU. In this case, it's a NVIDIA GTX 1650 Ti with 4GB of VRAM. Combined with the 11th Gen Intel Core i5-1135G7 or i7-1165G7, you're looking at a ton of performance. Battery lasted more than 11 hours in PCMark 10's rundown, and the 16:10 screen with FHD+ resolution is gorgeous. Considering you can get a model with Core i5 CPU and GTX 1650 Ti GPU for about $50 less than the Swift 3, this should be a tough decision.
There's also the HONOR MagicBook 14, a more affordable alternative that's a bit closer to the Swift 3 in terms of build quality and features. The camera is clear but shoots from a bad angle (it's built into the keyboard), RAM can't be upgraded, there's a fingerprint reader, the chassis is solid aluminum, and the display is 16:9 with an FHD resolution. It has similar performance hardware with a Core i7-1165G7, and battery lasts just less than 10 hours in PCMark 10's rundown. The big difference? A Core i5 model with 8GB of RAM and 512GB SSD costs about $771, making it a more attractive option for those on a tight budget.
Be sure to have a look at our picks for best Windows laptops for a bunch more options.
Acer Swift 3: Should you buy it?
You should buy this if ...
You want a laptop with exceptional battery life
You want to spend about $1,000
You don't mind a 16:9 aspect ratio as long as the display color is good
You want a generous selection of ports with Thunderbolt 4
You shouldn't buy this if ...
You want a great built-in webcam with shutter or IR sensor
You want a discrete GPU for better gaming or specialized performance
You want the best keyboard and touchpad available
The Swift 3 (SF314-511-70TU) is one of the more well-rounded Acer Ultrabooks that I've so far tested. It's not without flaws — like a hollow touchpad, grainy camera, bloatware, and ugly exhaust vent — but these are easily outweighed by the laptop's primary features.
Battery life is outstanding with more than 10 hours of real-world usage on a charge. Port selection includes Thunderbolt 4, HDMI, USB-A, and more. Performance from the Intel Core i7 won't hold you back, and even the integrated GPU does a good job holding its own. And the display, which has been an issue with Acer laptops in the past, hits 100% sRGB color and more than 300 nits brightness.
Standing on its own, this laptop is no doubt quite attractive for anyone who is shopping in the $1,000 range. But once you start looking at some of the best laptops under $1,500, it becomes evident that there is a lot of competition in this space. If you like Acer's keyboard and design, the Swift 3 is a laptop you should consider. But if you don't mind changing things up, HONOR, HP, and XPG all have some great alternatives that can deliver more for about the same price.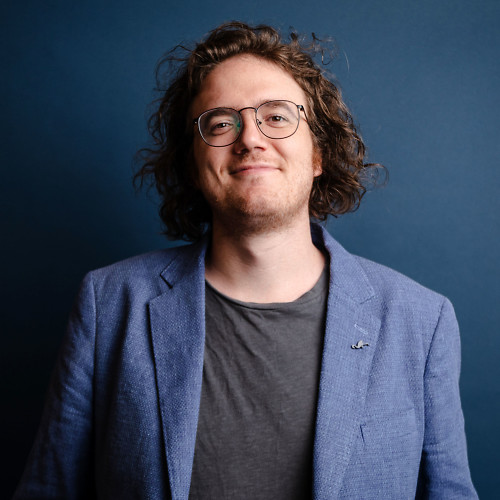 Senior Editor, Laptop Reviews
Cale Hunt is formerly a Senior Editor at Windows Central. He focuses mainly on laptop reviews, news, and accessory coverage. He's been reviewing laptops and accessories full-time since 2016, with hundreds of reviews published for Windows Central. He is an avid PC gamer and multi-platform user, and spends most of his time either tinkering with or writing about tech.